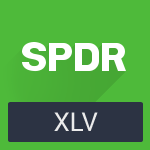 Healthcare Select Sector SPDR
etfs
About
Profile
The healthcare sector consists of businesses that provide medical services, manufacture medical equipment or drugs, provide medical insurance, or otherwise facilitate the provision of healthcare to patients.
---
Headquarters
Boston, Massachusetts, United States
---
Available for logged in users only.


The multiple price alert feature will smartly add or remove $1 if your alert was hit.
It's only available if you are logged in, a V.I.P. member or if you are using the AI chrome extension.

Contact us via Twitter if you are interested in trying it out.
Stocks with tactical downside in a bear market bounce
S&P 500 ekes out slight weekly gain; energy top loser after ~9% rise last week
S&P 500's strong July is best month since Nov. 2020; consumer discretionary top gainer
UBS reveals its highest conviction stock picks for the rest of 2022
S&P 500's weekly market breakdown, sector performance
UBS lists top conviction stock ideas for its favorite sectors
S&P 500's weekly market breakdown, sector performance
Equity ETFs lost $2.7B of capital on the week, marking its sixth straight week of outflows
Fund managers are more bearish than Lehman days; is it time to get bullish?
S&P 500's weekly market breakdown, sector performance
S&P 500's weekly market breakdown, sector performance
Oppenheimer relents and cuts S&P 500 forecast, but still sees 25% upside
S&P 500 posts worst H1 in 52 years; energy only gainer as oil prices soared
S&P 500's weekly market breakdown and sector performance
Health Care falls 2.8% in June, Nutex, CureVac biggest losers
Health Care falls 6.3% for Q2; MSP Recovery, GoodRx top losers
S&P 500 slumps 16.4% for Q2; consumer discretionary & communications top losers
S&P 500 slips more than 8% for June; energy & materials biggest losers
Focus on defensives for a U-shaped second-half recovery - eToro's Laidler
As China looks to open up, here are the stocks with the most revenue exposure
Date
Price
Open
High
Low
Vol
Change
Nov 27
130.31
130.85

131.29

130.07

10.5M

-0.63%

Nov 24
131.13
130.69

131.15

130.68

3.7M

0.54%

Nov 22
130.43
130.24

130.74

130.07

6.7M

0.48%

Nov 21
129.81
129.47

130.07

129.31

8.3M

0.60%

Nov 20
129.03
127.75

129.31

127.66

6.9M

0.61%

Nov 17
128.25
128.78

128.99

127.86

6.8M

-0.2%

Nov 16
128.51
128.34

128.78

127.85

7.7M

0.43%

Nov 15
127.96
127.95

128.47

127.64

9.3M

0.08%

Nov 14
127.86
127.73

128.71

127.41

11.2M

0.68%

Nov 13
127
126.4

127.25

125.67

11.4M

0.58%

Nov 10
126.27
126

126.45

124.6

10.4M

0.60%

Nov 9
125.52
128.05

128.2

125.4

13.9M

-2.07%

Nov 8
128.17
128.89

128.89

127.39

10.0M

-0.14%

Nov 7
128.35
128.21

128.66

127.87

8.2M

0.07%

Nov 6
128.26
127.95

128.46

127.43

8.4M

0.67%

Nov 3
127.41
127.65

128.2

127.2

11.6M

0.50%

Nov 2
126.78
125.28

126.89

124.95

11.9M

1.59%

Nov 1
124.8
124.39

125.41

124.17

13.8M

0.21%

Oct 31
124.54
124.27

124.7

123.55

13.9M

0.57%

Oct 30
123.83
123.78

124.21

122.89

15.2M

0.56%

Oct 27
123.14
124.91

125.07

122.59

13.6M

-1.69%

Oct 26
125.26
125.47

126.41

125.16

14.7M

-0.99%

Oct 25
126.51
127.07

127.46

125.57

11.4M

-0.89%

Oct 24
127.65
126.85

128.05

126.85

9.3M

0.31%

Oct 23
127.26
127.97

128.4

127.14

12.3M

-0.62%

Oct 20
128.06
128.31

128.98

128.04

12.3M

-0.4%

Oct 19
128.57
129.68

129.82

127.77

15.5M

-0.99%

Oct 18
129.85
131.17

131.54

129.62

10.1M

-0.87%

Oct 17
130.99
130.54

131.71

130.43

9.1M

-0.14%

Oct 16
131.17
130.71

131.92

130.6

10.5M

0.75%

Oct 13
130.19
129.86

130.94

129.46

11.4M

0.63%

Oct 12
129.38
130.6

130.85

129.28

10.9M

-0.86%

Oct 11
130.5
131.24

131.45

129.92

9.6M

-0.44%

Oct 10
131.08
130.42

131.67

129.97

8.1M

0.48%

Oct 9
130.46
129.65

130.58

129.13

8.0M

0.35%

Oct 6
130.01
128.3

130.42

128.23

10.7M

1.05%

Oct 5
128.66
128.25

128.89

127.52

9.6M

0.55%

Oct 4
127.96
127.53

128.14

126.93

10.0M

0.42%

Oct 3
127.42
127.93

128.2

126.88

12.0M

-0.89%

Oct 2
128.56
128.33

128.6

127.06

16.0M

-0.14%

Sep 29
128.74
130

130.12

128.54

12.7M

-0.76%

Sep 28
129.72
129.32

130.09

129.32

9.1M

0.48%

Sep 27
129.1
129.99

130.12

128.15

9.9M

-0.5%

Sep 26
129.75
130.26

130.68

129.65

8.2M

-0.85%

Sep 25
130.86
130.02

130.9

129.66

6.8M

0.55%

Sep 22
130.15
130.25

130.92

130

7.8M

-0.21%

Sep 21
130.42
131.32

131.54

130.36

8.0M

-0.87%

Sep 20
131.57
132.14

132.51

131.55

6.3M

0.01%

Sep 19
131.56
131.23

131.84

130.68

6.2M

0.08%

Sep 18
131.45
131.86

131.99

130.95

6.6M

-0.56%

Sep 15
132.19
132.92

133.55

132.1

9.6M

-0.79%

Sep 14
133.24
133.57

133.65

132.84

6.4M

0.32%

Sep 13
132.82
132.48

133.35

132.44

6.4M

0.02%

Sep 12
132.8
132.57

133.15

131.85

6.9M

-0.13%

Sep 11
132.97
132

133.23

131.98

7.2M

0.69%

Sep 8
132.06
131.78

132.46

131.75

8.7M

0%

Sep 7
132.06
131.87

132.63

131.77

11.0M

0.45%

Sep 6
131.47
132.03

132.16

130.83

12.8M

-0.54%

Sep 5
132.19
133.64

133.74

132.19

11.0M

-1.03%

Sep 1
133.57
134.24

134.24

133.22

10.2M

0%