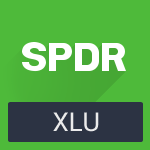 Utilities Select Sector SPDR
etfs
About
Profile
The utilities sector is an industrial category of stocks, consisting of companies that provide basic everyday amenities, including natural gas, electricity, water, and power.
---
Headquarters
---
Available for logged in users only.


The multiple price alert feature will smartly add or remove $1 if your alert was hit.
It's only available if you are logged in, a V.I.P. member or if you are using the AI chrome extension.

Contact us via Twitter if you are interested in trying it out.
Stocks with top pricing power across all sectors
Debt ceiling deal streamlines energy permitting but not enough, industry says
S&P 500 posts three-week win streak as traders up bets for rate hike skip later this month
S&P 500 ekes out slight gain in May, extends monthly-win streak to three
Citi gets more bullish on U.S. stocks thanks to AI, goes long tech
Lawmakers near energy permitting deal as part of debt ceiling talks - report
State of Realized Volatility: Navigating the latest debt ceiling talks
Risk of summer blackouts rises across most of U.S., power grid monitor warns
S&P 500 posts best weekly performance since late March with a +1.5% gain
BofA says clients sold stocks last week
S&P 500 posts second straight week of losses for first time since February
EPA unveils new rules targeting power plant emissions; could force coal closures
AI is the buzz on earnings calls, bodes well for tech spending - BofA
U.S. pipeline regulator seeks to toughen rules for detecting methane leaks
S&P 500 falls ~0.8% for the week amid banking jitters, latest Fed policy decision
State of Realized Volatility: Markets prepares for Fed rate decision
S&P 500 gains ~1% for the week on Big Tech earnings boost; eyes now on Fed meet
EPA poised to propose restrictions on greenhouse gases from power plants
S&P 500 largely unchanged for the week ahead of Q1 earnings season deluge
S&P 500 adds ~0.8% for the week amid favorable inflation data, start of Q1 earnings
Date
Price
Open
High
Low
Vol
Change
ER
May 26
64.59
64.49

64.64

63.93

16.6M

0%

May 25
64.59
65.35

65.38

64.13

16.1M

-1.34%

May 24
65.47
65.81

66.05

65.36

11.4M

-0.65%

May 23
65.9
65.88

66.55

65.72

12.0M

-0.35%

May 22
66.13
66.28

66.62

65.89

9.4M

0.03%

May 19
66.11
66.52

66.89

66.07

12.5M

-0.15%

May 18
66.21
66.1

66.28

65.63

16.2M

-0.3%

May 17
66.41
66.86

66.88

66.13

17.1M

-0.36%

May 16
66.65
68.08

68.21

66.61

14.0M

-2.22%

May 15
68.16
69.29

69.39

67.88

13.2M

-1.26%

May 12
69.03
69.03

69.47

68.62

11.9M

0.55%

May 11
68.65
69.4

69.42

68.33

14.9M

-1.02%

May 10
69.36
69.16

69.54

68.66

10.7M

0.92%

May 9
68.73
68.66

68.91

68.24

10.3M

-0.13%

May 8
68.82
68.96

69.46

68.59

8.3M

-0.3%

May 5
69.03
68.36

69.2

68.36

11.4M

0.64%

May 4
68.59
68.19

68.86

67.55

14.6M

0.76%

May 3
68.07
68.64

69.05

67.99

11.8M

-0.28%

May 2
68.26
69.04

69.22

67.87

11.5M

-1.22%

May 1
69.1
68.82

69.77

68.76

10.5M

0.17%

Apr 28
68.98
68.88

69.39

68.55

12.1M

-0.14%

Apr 27
69.08
68.46

69.14

68.4

12.5M

1.20%

Apr 26
68.26
69.36

69.57

68.18

14.8M

-2.35%

Apr 25
69.9
69.71

70.28

69.69

10.2M

-0.1%

Apr 24
69.97
69.6

70.09

69.18

6.8M

0.50%

Apr 21
69.62
69.87

70.11

69.21

7.0M

0.29%

Apr 20
69.42
69.5

69.69

69.01

7.4M

-0.03%

Apr 19
69.44
69.08

69.65

68.98

10.3M

0.77%

Apr 18
68.91
69.3

69.44

68.65

7.8M

-0.52%

Apr 17
69.27
69.01

69.39

68.58

7.8M

0.55%

Apr 14
68.89
69.15

69.29

68.56

9.1M

-1.12%

Apr 13
69.67
69.35

69.86

68.35

16.4M

0.01%

Apr 12
69.66
69.86

70.16

69.41

12.4M

-0.1%

Apr 11
69.73
69.57

69.93

69.39

8.6M

0.09%

Apr 10
69.67
69.41

69.69

68.71

10.2M

-0.2%

Apr 6
69.81
69.88

69.96

69.1

16.7M

0.71%

Apr 5
69.32
67.86

69.51

67.85

18.8M

2.59%

Apr 4
67.57
67.19

67.69

67.01

10.8M

0.51%

Apr 3
67.23
67.44

67.73

66.85

12.0M

-0.68%

Mar 31
67.69
67.42

67.72

67.03

11.7M

0.73%

Mar 30
67.2
67.07

67.53

66.82

10.3M

0.43%

Mar 29
66.91
66.3

67.01

66.3

9.9M

1.46%

Mar 28
65.95
65.61

66.65

65.61

11.0M

0.27%

Mar 27
65.77
65.89

66.36

65.59

14.1M

0.12%

Mar 24
65.69
63.77

65.71

63.71

18.1M

3.12%

Mar 23
63.7
64.38

65

63.38

16.9M

-1.03%

Mar 22
64.36
65.56

65.9

64.33

17.9M

-1.96%

Mar 21
65.65
67.11

67.19

64.77

25.9M

-2.01%

Mar 20
67
66.58

67.22

66.56

19.4M

0.04%

Mar 17
66.97
67.46

67.6

66.47

17.9M

-0.96%

Mar 16
67.62
66.92

68.01

66.66

15.8M

0.67%

Mar 15
67.17
66.08

67.6

65.76

24.2M

1.36%

Mar 14
66.27
65.9

66.81

65.62

17.6M

1.31%

Mar 13
65.41
64.34

66.85

64.25

33.8M

1.54%

Mar 10
64.42
65.77

65.77

64.09

20.8M

-1.57%

Mar 9
65.45
66.16

66.77

65.23

17.0M

-0.8%

Mar 8
65.98
65.46

66.11

65.21

13.7M

0.76%

Mar 7
65.48
66.63

66.79

65.15

12.0M

-1.64%

Mar 6
66.57
66.29

66.77

66.2

12.1M

0.48%

Mar 3
66.25
65.43

66.28

64.78

15.1M

0%