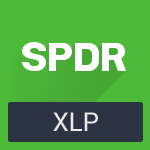 Consumer Staples Select Sector SPDR
etfs
About
Profile
The Consumer Staples Sector comprises companies whose businesses are less sensitive to economic cycles. It includes manufacturers and distributors of food, beverages and tobacco and producers of non-durable household goods and personal products.
---
Headquarters
---
Available for logged in users only.


The multiple price alert feature will smartly add or remove $1 if your alert was hit.
It's only available if you are logged in, a V.I.P. member or if you are using the AI chrome extension.

Contact us via Twitter if you are interested in trying it out.
Morgan Stanley: Dividend paying stocks > non-dividend paying stocks, since 2000
Morgan Stanley: How stocks perform in different macro regimes
TAL, FAMI, QSG among consumer staples movers
Jefferies Research: Previous long high-rate environments suggest current U.S. economy might be brighter than thought
S&P 500 retreats ~3% for the week, as traders come to grips with higher for longer Fed
SKIN, HAIN, COTY among consumer staples movers
Amazon, Disney, Boeing boosted in Wells Fargo Signature Picks portfolio
FARM, ALCO, BRSH among consumer staples movers
Consumer Staples Select Sector SPDR ETF declares quarterly distribution of $0.4852
S&P 500 ends the week marginally lower as all eyes turn to Fed policy meeting
SNDL, HNST, COCO among consumer staples movers
Three stocks strategies heading into Q4 from Goldman
GOTU, COCO, MF among consumer staples movers
HAIN, FARM, BGS among consumer staples movers
BofA clients purchase equities for the sixth consecutive week
SKIN, XXII, MAMA among consumer staples movers
SNDL, XXII, DAR among consumer staples movers
SNDL, XXII, DAR among consumer staples movers
XXII, MAMA, CVGW among consumer staples movers
WAFU, XXII, OTLY among consumer staples movers
Date
Price
Open
High
Low
Vol
Change
ER
May 26
73.43
73.11

73.54

72.86

15.5M

0.34%

May 25
73.18
73.09

73.44

72.63

17.7M

-0.76%

May 24
73.74
74.25

74.3

73.68

11.9M

-0.65%

May 23
74.22
74.57

74.63

74.12

13.7M

-0.74%

May 22
74.77
75.72

75.85

74.73

14.6M

-1.51%

May 19
75.92
76.03

76.12

75.58

10.5M

0.07%

May 18
75.87
75.96

76.06

75.41

10.8M

-0.49%

May 17
76.24
76.48

76.49

75.77

10.9M

-0.05%

May 16
76.28
76.82

76.82

76.17

11.3M

-0.84%

May 15
76.93
77.24

77.34

76.59

8.7M

-0.25%

May 12
77.12
76.9

77.14

76.74

7.0M

0.39%

May 11
76.82
76.57

76.87

76.15

11.8M

0.30%

May 10
76.59
76.73

77.06

76.06

12.3M

-0.16%

May 9
76.71
76.96

76.96

76.57

6.9M

-0.31%

May 8
76.95
76.91

77.05

76.69

8.0M

-0.3%

May 5
77.18
76.59

77.24

76.5

10.5M

0.93%

May 4
76.47
76.74

76.86

76.22

11.7M

-0.25%

May 3
76.66
77.06

77.38

76.64

11.7M

-0.82%

May 2
77.29
77.43

77.47

76.51

19.1M

-0.27%

May 1
77.5
77.31

77.82

77.29

10.8M

0.08%

Apr 28
77.44
77.23

77.58

77.04

9.8M

0.53%

Apr 27
77.03
76.22

77.11

76.17

11.3M

1.12%

Apr 26
76.18
76.42

76.71

76.14

8.8M

-0.78%

Apr 25
76.78
76.86

77.37

76.69

12.2M

-0.13%

Apr 24
76.88
76.57

76.93

76.57

8.7M

0.40%

Apr 21
76.57
76.53

76.97

76.4

10.4M

0.72%

Apr 20
76.02
75.57

76.26

75.53

7.3M

0.24%

Apr 19
75.84
75.98

76.06

75.61

6.3M

-0.07%

Apr 18
75.89
75.65

75.96

75.4

7.2M

0.30%

Apr 17
75.66
75.33

75.67

75.24

9.7M

0.64%

Apr 14
75.18
75.5

75.78

74.97

8.8M

-0.63%

Apr 13
75.66
75.27

75.7

74.92

11.5M

0.56%

Apr 12
75.24
75.57

75.82

75.14

10.4M

-0.45%

Apr 11
75.58
75.5

75.79

75.44

12.9M

0.29%

Apr 10
75.36
75.1

75.38

74.64

9.4M

0%

Apr 6
75.36
75.23

75.49

74.91

8.6M

0.08%

Apr 5
75.3
75.16

75.63

75.16

12.4M

0.47%

Apr 4
74.95
75.07

75.39

74.79

7.3M

-0.2%

Apr 3
75.1
74.76

75.26

74.48

9.6M

0.52%

Mar 31
74.71
74.49

74.74

74.36

10.3M

0.81%

Mar 30
74.11
74.09

74.3

73.88

10.7M

0.28%

Mar 29
73.9
73.9

73.98

73.71

9.5M

0.56%

Mar 28
73.49
73.47

73.89

73.39

11.6M

0.18%

Mar 27
73.36
73.22

73.69

73.21

10.9M

0.53%

Mar 24
72.97
71.94

73.04

71.86

12.4M

1.70%

Mar 23
71.75
72.22

72.48

71.48

12.2M

-0.39%

Mar 22
72.03
72.83

73.14

72.02

11.9M

-0.92%

Mar 21
72.7
72.87

73.03

72.19

12.5M

-0.08%

Mar 20
72.76
72.04

72.83

72.01

14.1M

0.90%

Mar 17
72.11
72.54

72.66

71.79

13.3M

-0.73%

Mar 16
72.64
72.54

72.71

72.13

15.7M

0.07%

Mar 15
72.59
71.65

72.68

71.49

21.4M

0.65%

Mar 14
72.12
71.68

72.16

71.43

19.1M

0.91%

Mar 13
71.47
71.04

72.57

71

29.8M

0.51%

Mar 10
71.11
71.6

71.88

70.85

19.0M

-0.49%

Mar 9
71.46
72.41

72.53

71.25

15.6M

-0.93%

Mar 8
72.13
71.94

72.21

71.69

11.2M

0.17%

Mar 7
72.01
72.74

72.98

71.89

10.1M

-0.99%

Mar 6
72.73
72.34

72.84

72.31

8.4M

0.26%

Mar 3
72.54
72.46

72.61

71.88

12.4M

0%