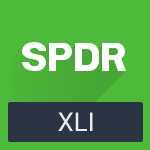 Industrial Select Sector SPDR
etfs
About
Profile
The industrial goods sector includes stocks of companies that mainly produce capital goods used in manufacturing, resource extraction, and construction. Businesses in the industrial goods sector make and sell machinery, equipment, and supplies that are used to produce other goods rather than sold directly to consumers.
---
Headquarters
---
Available for logged in users only.


The multiple price alert feature will smartly add or remove $1 if your alert was hit.
It's only available if you are logged in, a V.I.P. member or if you are using the AI chrome extension.

Contact us via Twitter if you are interested in trying it out.
Morgan Stanley: Dividend paying stocks > non-dividend paying stocks, since 2000
U.S. blocks imports from 3 Chinese companies blamed for forced labor
S&P 500 retreats ~3% for the week, as traders come to grips with higher for longer Fed
Most manufacturers in North America moved operations in past 5 years: study
BofA Securities: Which small cap non-earner stocks to avoid
Amazon, Disney, Boeing boosted in Wells Fargo Signature Picks portfolio
Industrial Select Sector SPDR ETF declares quarterly distribution of $0.4264
S&P 500 ends the week marginally lower as all eyes turn to Fed policy meeting
Fund managers finally embrace U.S. stocks
Ned Davis Research says ETF fund flows give mixed view of current market
S&P 500 surges 2.5% for the week, helped by soft economic data, jump in tech stocks
S&P 500 slips about 1.8% for August in only the second negative month of 2023
UPS, Boeing lead August decline for big-cap industrial stocks
Hedge and mutual funds rotate from tech; see the stocks they love and shun
S&P 500 ends Jackson Hole week with a nearly 1% gain, helped by technology stocks
Jefferies raises its S&P 500 year-end target to 4500
Discretionary leads Q2 earnings winners with Energy in the basement
S&P 500 posts second straight week of losses as August pullback in U.S. stocks continues
Caterpillar leads gains in industrial stocks for 2nd week
BofA clients were net buyers of U.S. equities for the first week in three
Date
Price
Open
High
Low
Vol
Change
ER
May 26
98.34
97.9

98.72

97.78

10.7M

0.75%

May 25
97.61
97.36

97.85

96.74

14.3M

0.33%

May 24
97.29
98.27

98.29

97.15

11.6M

-1.29%

May 23
98.56
99.32

99.6

98.39

11.7M

-1.2%

May 22
99.76
99.82

100.38

98.95

9.0M

-0.02%

May 19
99.78
100.79

100.89

99.27

10.0M

-0.24%

May 18
100.02
99.14

100.18

98.86

10.8M

0.73%

May 17
99.3
98.23

99.61

98.18

12.3M

1.72%

May 16
97.62
98.49

98.59

97.62

9.4M

-1.35%

May 15
98.96
98.44

99.29

98.09

8.4M

0.49%

May 12
98.48
98.84

99.14

97.75

8.6M

0.07%

May 11
98.41
98.49

98.62

97.86

11.6M

-0.61%

May 10
99.01
100

100.12

97.88

12.5M

-0.36%

May 9
99.37
98.91

99.52

98.71

8.1M

0.22%

May 8
99.15
99.9

100.07

98.79

7.5M

-0.36%

May 5
99.51
98.93

99.81

98.81

9.2M

1.51%

May 4
98.03
99.01

99.21

97.49

15.1M

-1.09%

May 3
99.11
99.82

100.51

99.04

13.4M

-0.38%

May 2
99.49
100.18

100.36

98.36

12.1M

-1.04%

May 1
100.54
100.01

101.11

100

8.5M

0.54%

Apr 28
100
98.92

100.16

98.92

10.7M

0.97%

Apr 27
99.04
97.41

99.15

97.26

14.4M

1.98%

Apr 26
97.12
98.35

98.61

96.92

16.1M

-1.89%

Apr 25
98.99
100.25

100.29

98.92

12.3M

-1.84%

Apr 24
100.85
100.61

101.2

100.44

6.9M

0.24%

Apr 21
100.61
101.02

101.17

100.22

10.7M

-0.23%

Apr 20
100.84
100.43

101.23

100.43

9.3M

-0.18%

Apr 19
101.02
100.74

101.19

100.57

7.7M

-0.08%

Apr 18
101.1
101.11

101.7

100.73

9.9M

0.48%

Apr 17
100.62
100.08

100.64

99.94

8.0M

0.79%

Apr 14
99.83
99.75

100.38

99.24

9.3M

-0.12%

Apr 13
99.95
99.62

100.14

98.56

12.2M

0.37%

Apr 12
99.58
99.79

100.17

99.31

11.3M

0.33%

Apr 11
99.25
98.95

99.71

98.87

9.8M

0.60%

Apr 10
98.66
97.39

98.68

97.39

10.6M

0.91%

Apr 6
97.77
97.83

98.17

97.34

10.9M

-0.03%

Apr 5
97.8
98.58

99.02

97.5

16.5M

-1.3%

Apr 4
99.09
101.42

101.42

98.72

18.7M

-2.24%

Apr 3
101.36
100.96

101.77

100.63

11.1M

0.18%

Mar 31
101.18
100.45

101.24

100.24

12.0M

1.32%

Mar 30
99.86
100.14

100.34

99.54

8.2M

0.21%

Mar 29
99.65
99.11

99.7

98.92

9.3M

1.46%

Mar 28
98.22
97.53

98.61

97.53

9.9M

0.51%

Mar 27
97.72
97.69

98.05

97.08

7.7M

0.84%

Mar 24
96.91
95.79

96.98

95.19

16.0M

0.41%

Mar 23
96.51
96.94

98.15

95.91

15.8M

-0.29%

Mar 22
96.79
98.65

99.14

96.75

14.2M

-1.92%

Mar 21
98.68
98.69

99.09

98.17

11.5M

1.16%

Mar 20
97.55
96.71

97.79

96.71

14.2M

0.91%

Mar 17
96.67
97.85

98.02

96.21

23.2M

-1.64%

Mar 16
98.28
96.4

98.57

96.13

23.8M

1.29%

Mar 15
97.03
97.67

97.82

95.5

34.1M

-2.46%

Mar 14
99.48
99.7

100.49

98.32

15.1M

1.06%

Mar 13
98.44
97.99

99.36

97.59

28.5M

-0.57%

Mar 10
99
100.72

101.23

98.68

27.4M

-1.86%

Mar 9
100.88
102.97

103.3

100.73

10.9M

-1.47%

Mar 8
102.39
102.23

102.64

101.65

11.5M

0.23%

Mar 7
102.15
103.49

103.64

102.07

11.0M

-1.29%

Mar 6
103.48
103.74

104.18

103.33

9.7M

-0.18%

Mar 3
103.67
102.98

103.84

102.39

12.1M

0%