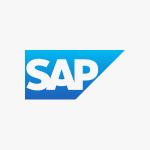 SAP SE
Available for logged in users only.


The multiple price alert feature will smartly add or remove $1 if your alert was hit.
It's only available if you are logged in, a V.I.P. member or if you are using the AI chrome extension.

Contact us via Twitter if you are interested in trying it out.
SAP SE Q2 2023 Earnings Preview
Morgan Stanley shakes up its global dividend portfolio
Oracle rises as it introduces generative AI features in HR software
Workday rises as RBC Capital starts with outperform rating
SAP upgraded to Hold at Jefferies after catalysts play out
SAP gains after it boosts 2025 revenue outlook, unveils $5.4B share buyback
SAP rises 6% after Q1 results, gets set to embrace ChatGPT
SAP SE reports mixed Q1 earnings; updates FY23 outlook
SAP SE Q1 2023 Earnings Preview
SAP agrees to sell 423M shares of Qualtrics for $7.7B
Qualtrics gains after receiving $18.15/share cash offer from Silver Lake (update)
Apple, Microsoft, Nvidia among 15 companies that stand to benefit from AI: BofA
SAP proposes €2.05 dividend
SAP proposes former Deloitte Global CEO Renjen to succeed chairman Plattner
SAP to axe 3,000 jobs or 2.5% of its global workforce
SAP and Lockheed Martin expand their partnership
SAP SE Non-GAAP EPS of Є1.00 misses by Є0.34, revenue of Є8.44B misses by Є110M
SAP Q4 2022 Earnings Preview
CGI adds RISE with SAP to portfolio of services in Canada
Google Cloud reportedly shuffles leadership, including top US sales exec
Earnings History
Date
EPS / Forecast
Revenue / Forecast
January 27, 2022

1.86

/ 1.69

7.98B

/ 7.78B
Beat!

October 21, 2021

1.74

/ 1.46

6.85B

/ 6.78B
Beat!

July 21, 2021

1.75

/ 1.21

6.67B

/ 6.69B
April 22, 2021

1.4

/ 1.04

6.35B

/ 6.33B
Beat!

January 29, 2021

1.69

/ 1.6

7.54B

/ 7.48B
Beat!

Date
Price
Open
High
Low
Vol
Change
ER
Jul 1
86.700
85.740

87.160

85.480

1.69M

-0.26%

Jun 30
86.930
87.340

87.470

84.280

4.42M

-3.59%

Jun 29
90.170
89.830

90.690

89.220

1.92M

-1.17%

Jun 28
91.240
92.170

93.020

91.080

1.78M

-1.15%

Jun 27
92.300
93.150

93.700

91.580

1.69M

-0.03%

Jun 24
92.330
89.860

92.470

89.700

2.07M

3.30%

Jun 23
89.380
88.580

89.970

88.110

2.15M

-0.19%

Jun 22
89.550
88.260

89.960

87.230

1.85M

0.10%

Jun 21
89.460
89.500

90.190

89.090

1.45M

0.25%

Jun 20
89.240
89.090

89.590

88.250

1.26M

0.25%

Jun 17
89.020
88.300

89.730

87.960

5.84M

1.42%

Jun 16
87.770
88.650

89.000

87.740

2.36M

-1.37%

Jun 15
88.990
87.510

89.290

86.890

2.69M

2.28%

Jun 14
87.010
88.610

88.760

86.700

2.54M

0.01%

Jun 13
87.000
87.600

88.720

86.400

2.78M

-2.28%

Jun 10
89.030
91.370

91.800

89.030

2.49M

-3.6%

Jun 9
92.350
93.000

93.600

91.910

1.78M

-1.34%

Jun 8
93.600
94.700

94.820

93.300

1.45M

-0.92%

Jun 7
94.470
93.500

95.070

93.400

1.50M

-0.26%

Jun 6
94.720
94.300

95.600

94.110

1.08M

1.19%

Jun 3
93.610
94.780

94.780

93.270

1.07M

-0.26%