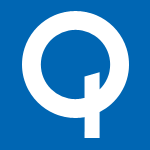 Qualcomm Inc
About
Profile
Qualcomm Incorporated is an American multinational semiconductor and telecommunications equipment company that designs and markets wireless telecommunications products and services
---
Headquarters
San Diego, California, United States
---
Qualcomm slumped 8.3% in the premarket after it gave a worse-than-expected revenue outlook as smartphone shipments slid. The chip maker also reported quarterly revenue and profit that were in line with Wall Street forecasts.
Available for logged in users only.


The multiple price alert feature will smartly add or remove $1 if your alert was hit.
It's only available if you are logged in, a V.I.P. member or if you are using the AI chrome extension.

Contact us via Twitter if you are interested in trying it out.
Semiconductor market expected to grow 4.4% in 2022; and drop 4.1% in 2023
Micron leads semiconductors lower as research firm expects chip revenue to drop in 2023
Semiconductor revenue growth expected to dip in 2023
Apple, suppliers slip as tech giant in 'cross-fire' of China's zero COVID policy: Wedbush
Analog Devices leads semis higher ahead of key economic reports
Berkshire's Taiwan Semi buy, Qualcomm order cut are positives, but chips still have issues
Applied Materials spurs chip rally as analysts praise view despite 'current challenges'
Qualcomm unveils Snapdragon AR2 for AR glasses, sound platform, more at company event
Micron leads semiconductors lower as new capex cuts set to come next year
Qualcomm unveils new Snapdragon 8 Gen 2 smartphone platform with heavy focus on AI
KeyBanc reiterates overweight on Apple as carrier survey shows mixed iPhone 14 demand
Semiconductor stocks fall with Nvidia, AMD leading decline as Intel unveils new Xeon chips
GlobalFoundries surges on strong Q3, outlook; other chip names follow
Apple erases losses tied to China-related iPhone issues; analysts reaffirm strength
Tech Roundup: Earnings reports, and investors' responses, dominate week's activity
Advanced Micro Devices, Intel, Nvidia lead chips higher to end brutal week for tech
Global semiconductors sales drop 3% in Q3 2022
Qualcomm slumps as investors hang up on mobile phone chipmaker
Qualcomm FQ4 2022 results mixed, co guides Q1 revenue below consensus
Qualcomm takes a hit as chipmaker sees more handset weakness ahead
Earnings History
Date
EPS / Forecast
Revenue / Forecast
February 2, 2022

3.23

/ 3

10.7B

/ 10.44B
Beat!

November 3, 2021

2.55

/ 2.26

9.32B

/ 8.84B
Beat!

July 28, 2021

1.92

/ 1.68

8B

/ 7.53B
Beat!

April 28, 2021

1.9

/ 1.69

7.93B

/ 7.62B
Beat!

February 3, 2021

2.17

/ 2.1

8.23B

/ 8.26B
November 4, 2020

1.45

/ 1.17

6.5B

/ 5.9B
Beat!

July 29, 2020

0.86

/ 0.71

4.89B

/ 4.81B
Beat!

April 29, 2020

0.88

/ 0.79

5.21B

/ 5.03B
Beat!

February 5, 2020

0.99

/ 0.85

5.06B

/ 4.84B
Beat!

November 6, 2019

0.78

/ 0.71

4.8B

/ 4.71B
Beat!

July 31, 2019

0.8

/ 0.76

4.89B

/ 5.09B
May 1, 2019

0.77

/ 0.71

4.88B

/ 4.8B
Beat!

January 30, 2019

1.2

/ 1.09

4.82B

/ 4.9B
November 7, 2018

0.9

/ 0.83

5.83B

/ 5.53B
Beat!

July 25, 2018

1.01

/ 0.71

5.63B

/ 5.19B
Beat!

April 25, 2018

0.8

/ 0.7

5.23B

/ 5.19B
Beat!

January 31, 2018

0.98

/ 1.18

6.07B

/ 6,112M
November 1, 2017

0.92

/ 0.81

5.90B

/ 5,802M
Beat!

July 19, 2017

0.83

/ 0.81

5.37B

/ 5,264M
Beat!

April 19, 2017

1.34

/ 1.19

5.02B

/ 5,890M