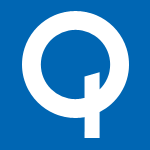 Qualcomm Inc
About
Profile
Qualcomm Incorporated is an American multinational semiconductor and telecommunications equipment company that designs and markets wireless telecommunications products and services
---
Headquarters
San Diego, California, United States
---
The semiconductor stock jumped 7.4% premarket after saying Monday it will supply Apple with 5G modems for smartphones through 2026. Continued sales to Apple will benefit Qualcomm's handsets business and could soften the blow of potentially losing a critical customer, analysts said. Apple's shares were 1% higher premarket.
Available for logged in users only.


The multiple price alert feature will smartly add or remove $1 if your alert was hit.
It's only available if you are logged in, a V.I.P. member or if you are using the AI chrome extension.

Contact us via Twitter if you are interested in trying it out.
Meta Platforms shows off Quest 3 headset, AI updates, as the face race heats up
ASML sinks as analyst says it's likely to cut EUV forecasts 'significantly'
US finalizes rules on China curbs on companies getting chip funding
Semiconductors sink as Arm breaks below IPO price
Broadcom plans to appeal South Korean FTC fine related to Samsung contract (update) - report
Qualcomm unveils Wi-Fi 7 platform, set to enter broadband carrier market
Quant stock news sentiment measure keeps improving - BofA
Chips ends up mixed as Arm slips with Bernstein starting at underperform
Baidu, Qualcomm team up on extended reality tech, generative AI - report
Biggest stock movers today: Tesla, Qualcomm, J.M. Smucker and more
Qualcomm pops as Apple extends chip supply agreement until 2026
Global semiconductor sales fell near 12% in July
Qualcomm leads chips lower amid iPhone China worries
Qualcomm unveils deals with Mercedes, BMW, AWS partnership
ARM is set to go public soon. The hype may not be warranted.
Globalstar signs deal worth up to $64M with SpaceX, filing shows
Apple is most 'under-owned' large cap tech stock, Morgan Stanley says
Deep FTC probe of Qualcomm auto-chip deal reportedly on deck for Wednesday
Nvidia pops as Wall Street hikes price targets for 'Godfather of AI'
Qualcomm deal to acquire Autotalks needs EU approval, regulators say
Earnings History
Date
EPS / Forecast
Revenue / Forecast
February 2, 2022

3.23

/ 3

10.7B

/ 10.44B
Beat!

November 3, 2021

2.55

/ 2.26

9.32B

/ 8.84B
Beat!

July 28, 2021

1.92

/ 1.68

8B

/ 7.53B
Beat!

April 28, 2021

1.9

/ 1.69

7.93B

/ 7.62B
Beat!

February 3, 2021

2.17

/ 2.1

8.23B

/ 8.26B
November 4, 2020

1.45

/ 1.17

6.5B

/ 5.9B
Beat!

July 29, 2020

0.86

/ 0.71

4.89B

/ 4.81B
Beat!

April 29, 2020

0.88

/ 0.79

5.21B

/ 5.03B
Beat!

February 5, 2020

0.99

/ 0.85

5.06B

/ 4.84B
Beat!

November 6, 2019

0.78

/ 0.71

4.8B

/ 4.71B
Beat!

July 31, 2019

0.8

/ 0.76

4.89B

/ 5.09B
May 1, 2019

0.77

/ 0.71

4.88B

/ 4.8B
Beat!

January 30, 2019

1.2

/ 1.09

4.82B

/ 4.9B
November 7, 2018

0.9

/ 0.83

5.83B

/ 5.53B
Beat!

July 25, 2018

1.01

/ 0.71

5.63B

/ 5.19B
Beat!

April 25, 2018

0.8

/ 0.7

5.23B

/ 5.19B
Beat!

January 31, 2018

0.98

/ 1.18

6.07B

/ 6,112M
November 1, 2017

0.92

/ 0.81

5.90B

/ 5,802M
Beat!

July 19, 2017

0.83

/ 0.81

5.37B

/ 5,264M
Beat!

April 19, 2017

1.34

/ 1.19

5.02B

/ 5,890M
Date
Price
Open
High
Low
Vol
Change
ER
May 26
110.35
104.94

111.28

104.82

16.0M

6.09%

May 25
104.02
101.93

104.11

101.47

11.3M

0.97%

May 24
103.02
102.08

103.14

101.58

8.0M

-0.52%

May 23
103.56
104.07

105.64

103.47

7.4M

-1.63%

May 22
105.28
103.67

105.87

103.25

7.9M

-0.55%

May 19
105.86
106.95

107.12

105.51

5.8M

-1.03%

May 18
106.96
104.81

107.12

104.81

9.1M

2.05%

May 17
104.81
104.19

105.45

103.58

9.5M

0.98%

May 16
103.79
105.67

106.48

103.72

7.0M

-2.34%

May 15
106.28
103.76

106.4

102.89

7.4M

2.57%

May 12
103.62
104.47

104.74

102.61

7.6M

-0.42%

May 11
104.06
106.29

106.51

103.68

10.6M

-2.25%

May 10
106.46
107

107.48

105.14

8.0M

0.65%

May 9
105.77
107

107.43

105.3

7.8M

-2.35%

May 8
108.31
108.38

108.83

106.87

6.7M

-0.43%

May 5
108.78
108.21

109.27

105.77

10.7M

2.06%

May 4
106.58
104.03

107.12

103.5

22.1M

-5.54%

May 3
112.83
116.66

116.82

112.6

10.2M

-2.82%

May 2
116.11
116.13

117.06

114.44

7.1M

0.23%

May 1
115.84
117.21

117.58

115.51

6.2M

-0.82%

Apr 28
116.8
115.1

116.9

113.73

8.7M

2.53%

Apr 27
113.92
113.88

114.31

112.15

6.9M

-0.21%

Apr 26
114.16
114.29

115.1

113.21

4.7M

0.10%

Apr 25
114.05
116.74

116.84

113.68

7.0M

-2.81%

Apr 24
117.35
117.82

117.83

116.57

4.1M

-0.35%

Apr 21
117.76
117.87

118.19

116.55

5.0M

-0.74%

Apr 20
118.64
117.29

119.9

117.12

5.1M

0.08%

Apr 19
118.54
117.25

118.69

116.45

4.2M

0.15%

Apr 18
118.36
120.34

120.8

117.41

4.8M

-0.85%

Apr 17
119.38
119.13

119.84

118.17

6.4M

-0.65%

Apr 14
120.16
120.87

121.92

118.76

4.8M

-0.8%

Apr 13
121.13
120.05

121.66

119.11

6.1M

0.72%

Apr 12
120.27
124.41

124.5

120.15

5.3M

-2.67%

Apr 11
123.57
125.25

125.25

123.17

5.0M

-0.58%

Apr 10
124.29
122.09

124.58

121.68

5.2M

1.05%

Apr 6
123
122.34

123.85

121.05

5.3M

-0.03%

Apr 5
123.04
121.42

123.22

121.25

6.9M

0.61%

Apr 4
122.3
124.93

125.21

121.81

7.0M

-1.96%

Apr 3
124.74
126.99

127.57

123.61

6.4M

-2.23%

Mar 31
127.58
126.65

127.97

126.29

6.2M

0.14%

Mar 30
127.4
127.08

128.19

126.43

7.7M

1.85%

Mar 29
125.09
123.42

125.96

123.25

6.4M

3.09%

Mar 28
121.34
123.6

123.68

120.21

5.2M

-1.83%

Mar 27
123.6
125.74

126.06

123.32

4.8M

-0.93%

Mar 24
124.76
123.63

124.93

122.25

7.0M

0.49%

Mar 23
124.15
123.93

127

122.1

7.3M

1.79%

Mar 22
121.97
124

126.24

121.87

7.1M

-1.48%

Mar 21
123.8
122.99

125.07

122.15

6.9M

1.63%

Mar 20
121.82
120.77

122.02

119.81

5.9M

0.90%

Mar 17
120.73
120.78

122.87

119.15

12.3M

0.18%

Mar 16
120.51
117

120.83

115.91

11.2M

4.35%

Mar 15
115.49
115.25

116.18

113.14

8.3M

-0.91%

Mar 14
116.55
116.41

117.06

113.92

8.3M

1.85%

Mar 13
114.43
113.76

116.24

113.28

7.7M

-0.66%

Mar 10
115.19
117.54

118.23

114.53

6.9M

-1.73%

Mar 9
117.22
121.28

121.92

116.94

8.0M

-3.28%

Mar 8
121.2
119.55

121.75

119.35

7.6M

1.69%

Mar 7
119.19
122.48

122.5

118.28

8.9M

-2.63%

Mar 6
122.41
124.28

125.17

122.03

7.0M

-0.96%

Mar 3
123.6
123.99

124.21

121.67

7.0M

0%