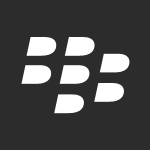 BlackBerry Limited
About
Profile
BlackBerry® Limited stock quote data provided is for informational purposes only, and is not intended to be relied on or used for trading, business or financial purposes. Quotes are delayed at least 20 minutes. Refresh your browser to view updated quotes
---
Headquarters
Waterloo, Canada
---
Available for logged in users only.


The multiple price alert feature will smartly add or remove $1 if your alert was hit.
It's only available if you are logged in, a V.I.P. member or if you are using the AI chrome extension.

Contact us via Twitter if you are interested in trying it out.
4 stocks to watch on Friday: Amazon, Kraft Heinz, and more
Blackberry stock dips as results fail to impress
BlackBerry Non-GAAP EPS of -$0.02 beats by $0.05, revenue of $151M in-line
BlackBerry Q4 earnings preview: Cybersecurity will remain pressure point but all eyes on patent selloff details
Earnings week ahead: Micron, Lululemon, Carnival, RH and more
BlackBerry and Adobe collaborate to provide secure forms with electronic signatures
Blackberry to sell its non-core patents and patent applications to Malikie Innovations for up to $900M, terminates agreement with Catapult
Hot Stocks: BB, THO drop on earnings news; SQSP rallies; PTGX surges on clinical data
BlackBerry shares down on guiding Q4 and FY revenue below consensus
Chinese automotive supplier selects BlackBerry to power digital LCD cluster
CES 2023: What's happening at the Consumer Electronics Show?
BlackBerry shares fall 8% as cybersecurity outlook remains weak
BlackBerry Non-GAAP EPS of -$0.05 beats by $0.02, revenue of $169M beats by $2.22M
What to expect from BlackBerry's Q3 2023 earnings
BlackBerry expands footprint in APAC for anti-eavesdropping technology
BlackBerry suite cleared for NATO global use
BlackBerry to provide acoustic solutions for Great Wall Motors' latest models
BlackBerry dips even as Q2 earnings beat expectations
BlackBerry Non-GAAP EPS of -$0.05 beats by $0.02, revenue of $168M beats by $2.2M
BlackBerry Q2 earnings preview: What to expect?
Earnings History
Date
EPS / Forecast
Revenue / Forecast
December 21, 2021

-

/ -0.0738

173.75M

/ 176.97M
September 22, 2021

-0.06

/ -0.0768

175M

/ 175M
Beat!

June 24, 2021

-0.05

/ -0.0595

174M

/ 174M
March 30, 2021

0.03

/ 0.0271

215M

/ 238.85M
December 17, 2020

0.02

/ -0.0152

224M

/ 222.28M
Beat!

September 24, 2020

0.11

/ 0.0189

266M

/ 237.73M
Beat!

June 24, 2020

0.02

/ -0.02

214M

/ 211.97M
Beat!

March 31, 2020

0.09

/ 0.04

291M

/ 295M
December 20, 2019

0.03

/ 0.02

280M

/ 276.57M
Beat!

September 24, 2019

-

/ -0.01

261M

/ 267.79M
June 26, 2019

0.01

/ -

267M

/ 264.82M
Beat!

March 29, 2019

0.11

/ 0.06

257M

/ 241.09M
Beat!

December 20, 2018

0.05

/ 0.02

228M

/ 213.34M
Beat!

September 28, 2018

0.04

/ 0.01

214M

/ 208.48M
Beat!

June 22, 2018

0.03

/ -

217M

/ 208.4M
Beat!

March 28, 2018

0.05

/ 0.01

233M

/ 216.37M
Beat!

December 20, 2017

0.03

/ -0.01

226.0M

/ 331.94M
September 28, 2017

0.05

/ -0.05

238.0M

/ 393.75M
Date
Price
Open
High
Low
Vol
Change
ER
May 26
5.23
5.18

5.3

5.18

3.2M

0.97%

May 25
5.18
5.25

5.32

5.17

2.7M

-0.96%

May 24
5.23
5.19

5.24

5.14

3.6M

-0.95%

May 23
5.28
5.38

5.44

5.26

3.2M

-2.58%

May 22
5.42
5.36

5.49

5.34

2.4M

0.74%

May 19
5.38
5.44

5.48

5.34

3.0M

-0.55%

May 18
5.41
5.41

5.51

5.29

7.3M

0.56%

May 17
5.38
5.14

5.38

5.1

9.0M

5.91%

May 16
5.08
5.09

5.13

5.01

2.5M

-1.17%

May 15
5.14
5

5.16

4.97

2.3M

2.59%

May 12
5.01
5.11

5.16

4.93

4.8M

-2.53%

May 11
5.14
5.24

5.37

5.07

4.1M

-1.72%

May 10
5.23
5.1

5.35

5.07

5.9M

4.18%

May 9
5.02
4.91

5.07

4.88

5.0M

0.80%

May 8
4.98
4.74

4.99

4.73

5.8M

6.18%

May 5
4.69
4.37

4.75

4.37

6.5M

7.32%

May 4
4.37
4.42

4.47

4.32

4.3M

0%

May 3
4.37
4.15

4.43

4.1

6.8M

3.07%

May 2
4.24
4.21

4.25

4.03

8.9M

9.28%

May 1
3.88
3.89

3.93

3.85

2.4M

-0.77%

Apr 28
3.91
3.89

3.94

3.83

3.1M

-0.76%

Apr 27
3.94
3.96

3.99

3.9

3.8M

-0.76%

Apr 26
3.97
4.01

4.06

3.9

3.4M

0%

Apr 25
3.97
4.05

4.05

3.94

3.7M

-2.7%

Apr 24
4.08
4.19

4.22

4.05

3.5M

-3.55%

Apr 21
4.23
4.22

4.25

4.18

4.0M

0.48%

Apr 20
4.21
4.29

4.29

4.18

3.8M

-2.77%

Apr 19
4.33
4.35

4.38

4.32

2.6M

-1.59%

Apr 18
4.4
4.46

4.54

4.4

3.4M

-1.57%

Apr 17
4.47
4.49

4.51

4.43

4.2M

-0.89%

Apr 14
4.51
4.46

4.52

4.42

3.0M

0.45%

Apr 13
4.49
4.45

4.57

4.43

3.0M

2.51%

Apr 12
4.38
4.59

4.64

4.38

5.1M

-4.16%

Apr 11
4.57
4.53

4.58

4.53

3.1M

0.88%

Apr 10
4.53
4.47

4.54

4.43

3.3M

-0.44%

Apr 6
4.55
4.52

4.55

4.45

4.3M

0.66%

Apr 5
4.52
4.63

4.67

4.51

3.9M

-2.59%

Apr 4
4.64
4.55

4.65

4.46

6.4M

2.43%

Apr 3
4.53
4.64

4.69

4.52

10.2M

-0.66%

Mar 31
4.56
3.82

4.7

3.82

20.6M

14%

Mar 30
4
4

4.07

3.96

8.2M

0.50%

Mar 29
3.98
3.86

4

3.85

5.4M

3.92%

Mar 28
3.83
3.9

3.91

3.8

5.6M

-2.05%

Mar 27
3.91
3.88

3.92

3.85

4.6M

1.82%

Mar 24
3.84
3.81

3.9

3.79

4.4M

0.26%

Mar 23
3.83
3.74

3.85

3.7

5.8M

4.36%

Mar 22
3.67
3.76

3.8

3.65

4.2M

-2.65%

Mar 21
3.77
3.67

3.82

3.59

5.1M

4.43%

Mar 20
3.61
3.67

3.71

3.6

3.5M

-2.96%

Mar 17
3.72
3.66

3.73

3.65

6.3M

0.81%

Mar 16
3.69
3.66

3.74

3.64

4.4M

-0.27%

Mar 15
3.7
3.62

3.7

3.59

5.3M

-0.54%

Mar 14
3.72
3.63

3.76

3.62

5.3M

3.91%

Mar 13
3.58
3.55

3.64

3.49

5.2M

-0.28%

Mar 10
3.59
3.62

3.67

3.53

13.5M

-1.91%

Mar 9
3.66
3.61

3.71

3.55

10.5M

1.10%

Mar 8
3.62
3.51

3.66

3.43

7.6M

3.43%

Mar 7
3.5
3.73

3.74

3.44

16.2M

-12.28%

Mar 6
3.99
4.12

4.21

3.99

4.2M

-3.16%

Mar 3
4.12
3.96

4.14

3.96

4.6M

0%