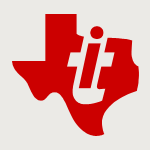 Texas Instruments Inc
About
Profile
Our semiconductor technologies and our people are changing the world. We engineer, manufacture, test and sell analog and embedded semiconductor chips – key ingredients in things you experience every day.
---
Headquarters
Dallas, Texas, United States
---
Shares of the semiconductor designer and manufacturer fell 4.4% after a mixed earnings report. The company posted earnings of $1.85 per share, topping analysts estimates of $1.82, according to LSEG. Meanwhile, revenue came in slightly below estimates at $4.53 billion against a consensus among analysts of $4.58 billion.
Available for logged in users only.


The multiple price alert feature will smartly add or remove $1 if your alert was hit.
It's only available if you are logged in, a V.I.P. member or if you are using the AI chrome extension.

Contact us via Twitter if you are interested in trying it out.
Texas Instruments turns south as outlook proves disappointing
5 stocks to watch for Wednesday: Alphabet, Microsoft, Kraft Heinz and more
Texas Instruments GAAP EPS of $2.47 beats by $0.08, revenue of $5.24B beats by $100M, guides below Q4 consensus
Nvidia, Advanced Micro Devices lead chips higher as investors await Mobileye IPO
Barclays upgrades Texas Instruments, cuts Analog Devices, NXP, Qorvo, Silicon Laboratories
What's in store for Texas Instruments' Q3 Earnings?
With Intel Q3 earnings on tap, semiconductors end week sharply higher
Texas Instruments Incorporated declares $1.24 dividend
Nvidia, AMD lead chips higher as Broadcom seeks early EU approval of VMware acquisition
Texas Instruments, Analog Devices slip as Cowen starts coverage on both analog chip makers
Citi cuts estimates on Texas Instruments, NXP, Microchip as analog party is 'over'
AMD plunges 14%, hits 52-week low as preliminary results disappoint; Intel, Nvidia among other chips in the red
Global semiconductor sales dip 3.4% in August vs. last month
Advanced Micro Devices edges up even as worries over data centers emerge
Micron spending plans, 'cautious optimism' from Apple partner lead semiconductors higher
Semiconductors mixed as sector deals with fallout from Micron spending cuts
Semiconductors plunge as PC weakness continues, BofA downgrades Apple
Cirrus Logic, Skyworks, Qorvo most likely to be impacted from lower iPhone sales: BofA
Semiconductors resume their decline as Nvidia unveils several new GPUs
Texas Instruments raised dividend by 8% to $1.24 and authorized $15B buyback
Date
Price
Open
High
Low
Vol
Change
Nov 28
152.9
152.11

153.03

151.42

3.9M

0.20%

Nov 27
152.6
152.57

153.35

151.4

4.1M

-0.64%

Nov 24
153.59
154.32

154.43

153.16

1.6M

-0.22%

Nov 22
153.93
154.5

156.16

153.28

3.2M

0.33%

Nov 21
153.43
154.66

154.66

152.47

3.9M

-1.36%

Nov 20
155.54
154.02

156.28

153.95

5.8M

0.60%

Nov 17
154.62
152.3

155.5

151.9

7.5M

1.80%

Nov 16
151.89
151.96

152.99

150.81

5.6M

0.01%

Nov 15
151.87
151.01

153.64

150.15

5.9M

1.29%

Nov 14
149.93
150.22

151.1

148.91

7.0M

2.78%

Nov 13
145.87
146.23

146.4

145.19

4.3M

-0.9%

Nov 10
147.19
144.99

147.58

143.08

7.2M

2.74%

Nov 9
143.27
145.93

146.5

143.17

7.0M

-1.34%

Nov 8
145.22
146.44

146.83

144.46

6.9M

-0.93%

Nov 7
146.59
146.8

147.24

145.51

5.2M

-0.62%

Nov 6
147.5
149.58

150.2

146.61

6.6M

-1.82%

Nov 3
150.23
149.3

151.59

149.08

5.8M

1.98%

Nov 2
147.31
144.94

147.81

144.5

6.3M

2.89%

Nov 1
143.17
142.64

143.31

140.82

7.5M

0.82%

Oct 31
142.01
140.8

143.04

140.03

6.6M

1.07%

Oct 30
140.5
140.87

141.41

139.48

6.6M

-1.83%

Oct 27
143.12
144.88

145.09

142.35

5.3M

-0.62%

Oct 26
144.01
142.17

146.63

142.01

7.9M

1.57%

Oct 25
141.79
141.42

144.59

140.13

12.3M

-3.49%

Oct 24
146.92
146.84

147.61

145.95

6.8M

0.41%

Oct 23
146.32
147.28

148.68

146.01

5.4M

-1.01%

Oct 20
147.81
151.42

151.81

147.61

5.4M

-2.07%

Oct 19
150.94
152.84

153.46

150.47

6.0M

-0.58%

Oct 18
151.82
152.92

154.03

151.45

4.8M

-1.58%

Oct 17
154.26
152.82

154.91

151.89

5.1M

-0.03%

Oct 16
154.3
153.36

154.73

153.09

4.4M

1.01%

Oct 13
152.75
155.32

155.48

152.2

4.3M

-1.45%

Oct 12
155
158.04

158.27

154.23

5.6M

-1.48%

Oct 11
157.33
156.32

158.27

155.74

4.5M

-0.21%

Oct 10
157.66
156.72

159.22

156.28

3.7M

0.60%

Oct 9
156.72
155.83

156.84

154.7

2.7M

-0.18%

Oct 6
157
154.27

158.1

153.56

5.0M

1.22%

Oct 5
155.11
158.46

159.16

154.78

4.4M

-1.81%

Oct 4
157.97
157.66

158.48

156.49

4.1M

0.46%

Oct 3
157.25
158.11

160.4

156.34

3.5M

-1.69%

Oct 2
159.95
159.51

160.64

157.83

2.9M

0.59%

Sep 29
159.01
160.84

161.16

158.31

3.7M

-0.05%

Sep 28
159.09
158.14

161.38

158.07

4.2M

0.60%

Sep 27
158.14
159.25

159.51

155.89

4.2M

0.11%

Sep 26
157.96
159.61

159.71

157.37

4.2M

-1.83%

Sep 25
160.9
159.95

160.92

159.23

3.1M

0.37%

Sep 22
160.31
161.82

162.05

160.21

3.7M

-0.06%

Sep 21
160.4
160.39

162.9

160.35

4.5M

-1.05%

Sep 20
162.1
163.98

164.58

161

5.0M

-0.64%

Sep 19
163.14
162.46

163.51

161.41

3.2M

0.19%

Sep 18
162.83
162

163.59

161.76

3.2M

0.13%

Sep 15
162.62
166.21

166.5

162.43

9.4M

-2.07%

Sep 14
166.05
166.42

166.64

163.64

4.1M

1.03%

Sep 13
164.36
163.91

165.54

163.53

3.3M

0.53%

Sep 12
163.49
164.67

166.09

163.43

3.7M

-1.42%

Sep 11
165.84
166.52

166.69

164.1

3.2M

0.72%

Sep 8
164.66
165.11

165.4

163.82

3.3M

-0.03%

Sep 7
164.71
165.77

166.38

163.97

5.7M

-1.99%

Sep 6
168.05
169.7

170.03

166.9

4.2M

-1%

Sep 5
169.74
169.08

170.9

168.22

2.8M

0%