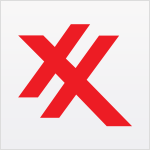 Exxon-Mobil
About
Profile
ExxonMobil, one of the world's largest publicly traded energy providers and chemical manufacturers, develops and applies next-generation technologies to help safely and responsibly meet the world's growing needs for energy and high-quality chemical pr
---
Headquarters
Irving, Texas, United States
---
Shares of the oil majors were trading higher Thursday as U.S. oil prices surpassed $90 per barrel for the first time since November 2022. Exxon shares gained 1.7%, while Chevron added nearly 1%.
Available for logged in users only.


The multiple price alert feature will smartly add or remove $1 if your alert was hit.
It's only available if you are logged in, a V.I.P. member or if you are using the AI chrome extension.

Contact us via Twitter if you are interested in trying it out.
California sues big oil companies, claiming decades of deception on climate harm
Catalyst watch: Microsoft, Amazon, Oracle, and Intel to Hold High-Profile Events
Internal documents show Exxon had strategy to downplay climate change - WSJ
CrownRock exploring potentially biggest U.S. oil and gas sale in three years - Reuters
Exxon among bidders in Guyana's offshore oil and gas auction
Crude oil finishes at 10-month highs, lifting energy to top of S&P sector standings
Chevron delays expansion of huge Kazakhstan oil project to end of next year
Exxon sees world missing climate targets even as energy-related emissions fall
Chevron LNG workers in Australia vote to allow unions to call strikes
FuelCell Energy, Exxon extend joint carbon capture development deal
Hedge and mutual funds rotate from tech; see the stocks they love and shun
Kazakhstan to press ahead with arbitration in fight with oil firms - Bloomberg
Exxon and partners propose sixth Guyana offshore oil project for $12.9B
Equinor weighing $1B sale of Azerbaijan assets - Bloomberg
U.S. crude oil claws back above $80/bbl; energy the day's only positive sector
Mizuho ups Chevron and two others on positive view of E&Ps, cuts two refiners
Exxon asks court to attach awards against Venezuela to Citgo case
Exxon Mobil goes ex-dividend tomorrow
Dividend Roundup: Microsoft, Exxon Mobil, Kohl's, FOX, and more
Uber Crowded, Battleground and Sweet 16 stock portfolios from Jefferies
Date
Price
Open
High
Low
Vol
Change
ER
May 26
104.97
106.47

106.95

104.83

11.5M

-0.65%

May 25
105.66
105.94

106.43

104.71

14.2M

-1.79%

May 24
107.59
107.38

108.51

106.73

16.3M

1.12%

May 23
106.4
105.99

108.22

105.75

14.3M

1.36%

May 22
104.97
105.84

107.04

104.88

12.3M

-1.21%

May 19
106.26
106.57

107.05

105.82

13.4M

0.46%

May 18
105.77
104.55

105.91

104.13

12.0M

0.91%

May 17
104.82
103.39

105.23

102.85

14.1M

2.24%

May 16
102.52
104.63

104.81

102.02

14.8M

-2.43%

May 15
105.07
105.51

105.93

104.58

13.7M

-0.67%

May 12
105.78
106.31

107.01

104.78

12.6M

-0.01%

May 11
105.79
106.49

106.82

104.93

17.2M

-1.81%

May 10
107.74
109.74

110.01

106.71

14.9M

-1.28%

May 9
109.14
108.34

110.23

108.21

11.4M

0.03%

May 8
109.11
110.5

110.97

109.04

11.2M

0.40%

May 5
108.68
108.55

109.43

107.53

15.0M

2.49%

May 4
106.04
107.9

108.75

105.91

17.2M

-1.75%

May 3
107.93
109.08

109.81

107.75

16.2M

-1.97%

May 2
110.1
113.94

113.94

109.29

24.3M

-3.99%

May 1
114.67
115.99

117.3

114.45

17.4M

-3.1%

Apr 28
118.34
117.25

119.92

116.83

24.4M

1.29%

Apr 27
116.83
115.62

117.01

114.88

16.3M

1.20%

Apr 26
115.45
116.03

117.09

114.68

15.6M

-0.92%

Apr 25
116.52
117.55

117.74

115.63

12.2M

-1.42%

Apr 24
118.2
115.92

118.89

115.88

15.8M

1.89%

Apr 21
116.01
116.49

116.88

115.26

14.3M

0.32%

Apr 20
115.64
115.13

115.68

113.23

17.0M

-0.8%

Apr 19
116.57
116.08

116.9

115.77

10.7M

-0.32%

Apr 18
116.94
114.39

117.21

114.3

17.4M

1.95%

Apr 17
114.7
115.49

116.51

114.42

13.3M

-1.16%

Apr 14
116.05
115.9

116.66

115.12

11.5M

0.24%

Apr 13
115.77
114.6

115.89

114.13

12.4M

0.47%

Apr 12
115.23
116.16

116.59

114.93

10.9M

-0.1%

Apr 11
115.35
114.96

116.2

114.38

11.8M

0.71%

Apr 10
114.54
114.78

116.18

114.17

13.0M

-0.44%

Apr 6
115.05
116.86

117.18

114.77

15.8M

-1.66%

Apr 5
116.99
115.35

117

114.31

16.5M

1.71%

Apr 4
115.02
116.26

116.7

114.17

16.4M

-0.96%

Apr 3
116.13
113.39

116.85

113.12

28.1M

5.90%

Mar 31
109.66
109.68

110.17

109.05

14.4M

0.16%

Mar 30
109.49
109.55

109.57

108.52

11.6M

0.49%

Mar 29
108.96
108.06

109.16

107.49

14.2M

1.72%

Mar 28
107.12
105.44

107.65

105.19

11.0M

1.25%

Mar 27
105.8
104.74

106.48

103.91

14.8M

2.19%

Mar 24
103.53
101.47

103.85

100.91

13.4M

0.12%

Mar 23
103.41
105.36

106.34

102.44

14.4M

-1.13%

Mar 22
104.59
106.8

107.18

104.56

15.0M

-2.29%

Mar 21
107.04
104.17

107.28

104.13

31.6M

4.48%

Mar 20
102.45
99.63

102.48

99.5

32.0M

2.61%

Mar 17
99.84
100.6

101.61

99.14

43.2M

-1.18%

Mar 16
101.03
99.11

101.68

98.02

27.5M

-0.58%

Mar 15
101.62
102.82

104.2

100.22

25.7M

-4.97%

Mar 14
106.94
106.35

109.01

104.96

18.3M

0.38%

Mar 13
106.54
105.34

107.86

103.72

20.7M

-1.15%

Mar 10
107.78
109.56

111.04

107.15

15.8M

-1.24%

Mar 9
109.13
110.87

112.23

109.03

13.0M

-0.77%

Mar 8
109.98
111.23

112.42

109.07

13.5M

-1.46%

Mar 7
111.61
112.81

113.17

111.17

11.5M

-1.93%

Mar 6
113.81
111.99

113.84

111.87

14.3M

0.89%

Mar 3
112.81
110.05

113.37

109.95

13.0M

0%