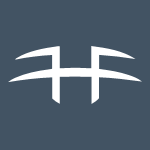 HollyFrontier Corp
About
Profile
HollyFrontier Corporation (NYSE: HFC) is an independent petroleum refiner in the United States with operations throughout the mid-continent, southwestern and Rocky Mountain regions.
---
Headquarters
Dallas, Texas, United States
---
Available for logged in users only.


The multiple price alert feature will smartly add or remove $1 if your alert was hit.
It's only available if you are logged in, a V.I.P. member or if you are using the AI chrome extension.

Contact us via Twitter if you are interested in trying it out.
Energy names rebound on easing fears of Russian supply snags
HollyFrontier stock falls 9% on refiner's poor Q4 results
HollyFrontier Non-GAAP EPS of -$0.11 beats by $0.03, revenue of $5.62B beats by $1.29B
HollyFrontier Q4 2021 Earnings Preview
Oil and gas stocks top today's leaderboard as oil resumes upward climb
Union rejects pay offer in U.S. refinery worker talks - Reuters
Piper Sandler makes bull case for global refining - PBF up, MPC down
Scotia updates forecasts - COP down, CPG down, CVI up, OVV up, ERF down
Labor talks on U.S. refinery workers contract to start tomorrow
Biden weighs cuts to 2022 ethanol blending mandate proposal - Reuters
Morgan Stanley's 2022 outlook for US refiners -- bullish
Wells Fargo previews US oil refiner results - estimates going higher
HollyFrontier sees weather limiting Q4 crude throughput
Energy stocks bounce with crude oil ahead of OPEC+ supply decision
EPA gives refineries more time to satisfy biofuel blending requirements
HollyFrontier hits with Q3 earnings topper as refining margins jump
HollyFrontier EPS beats by $0.54, misses on revenue
HollyFrontier Q3 2021 Earnings Preview
Crude oil, energy stocks slide as U.S. crude supplies rise
HollyFrontier gets FTC request for more info on Sinclair deal
Date
Price
Open
High
Low
Vol
Change
ER
Mar 14
36.39
35.23

37.26

35.05

4.78M

1.99%

Mar 11
35.68
35.40

37.35

35.11

4.03M

0.25%

Mar 10
35.59
33.84

35.72

33.04

3.73M

6.05%

Mar 9
33.56
32.80

34.87

32.53

4.06M

-1.7%

Mar 8
34.14
30.41

34.18

30.41

6.95M

16.36%

Mar 7
29.34
30.75

31.02

29.19

3.81M

-2.69%

Mar 4
30.15
29.58

30.37

29.27

5.34M

1.55%

Mar 3
29.69
30.59

31.24

29.41

3.55M

-3.76%

Mar 2
30.85
30.38

31.33

30.23

3.14M

2.73%

Mar 1
30.03
30.73

31.80

29.69

3.81M

-1.38%

Feb 28
30.45
29.42

30.88

29.42

3.63M

2.11%

Feb 25
29.82
30.06

30.50

29.14

4.36M

-0.1%

Feb 24
29.85
30.36

30.91

29.20

4.26M

-2.1%

Feb 23
30.49
32.95

33.11

30.45

8.30M

-11.47%

Feb 22
34.44
36.48

36.60

34.12

1.97M

-2.79%

Feb 18
35.43
35.46

36.44

35.20

1.46M

-1.53%

Feb 17
35.98
36.34

36.66

35.90

1.38M

-1.56%

Feb 16
36.55
38.61

39.39

36.53

2.07M

-4.17%

Feb 15
38.14
37.32

38.67

36.90

2.10M

-0.16%

Feb 14
38.20
38.07

38.53

37.50

2.39M

-1.09%

Feb 11
38.62
36.38

38.64

36.09

3.35M

7.07%

Feb 10
36.07
35.86

36.85

35.74

1.78M

-0.33%

Feb 9
36.19
36.49

36.69

36.02

2.04M

-0.55%

Feb 8
36.39
36.93

37.21

36.03

1.82M

-2.18%

Feb 7
37.20
36.20

37.48

36.20

1.24M

1.81%

Feb 4
36.54
36.15

36.94

35.82

1.46M

1.70%

Feb 3
35.93
36.95

36.95

35.92

1.20M

-2.55%

Feb 2
36.87
36.89

37.43

36.28

1.54M

0.16%

Feb 1
36.81
34.82

36.97

34.65

1.69M

4.69%

Jan 31
35.16
34.91

35.39

34.17

2.05M

-3.38%