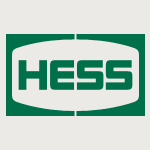 Hess Corp
About
Profile
Hess Corporation is a leading global independent energy company engaged in the exploration and production of crude oil and natural gas. Our company's purpose is to be the world's most trusted energy partner.
---
Headquarters
New York City, New York, United States
---
Available for logged in users only.


The multiple price alert feature will smartly add or remove $1 if your alert was hit.
It's only available if you are logged in, a V.I.P. member or if you are using the AI chrome extension.

Contact us via Twitter if you are interested in trying it out.
Hess posts Q1 earnings topper, makes new discovery in Guyana
Hess Non-GAAP EPS of $1.13 beats by $0.10, revenue of $2.45B beats by $80M
Hess Q1 2023 Earnings Preview
Earnings Week Ahead: Amazon, Meta Platforms, Alphabet, Coca-Cola, Boeing, and more
Crude oil, energy stocks sizzle but not all analysts see $100 oil imminent
Oil company stocks surge as U.S. crude prices pop well past $70/bbl
Energy leads sector standings as crude oil closes higher in late surge
Guyana government will not amend oil production contract, Hess CEO says
Hess raises quarterly dividend by 16.7% to $0.4375/share
Energy stocks stumble as U.S. crude oil inventories surge higher
Energy stocks sink as crude oil prices close at three-week lows
Hess cut at Goldman after outperformance but still 'world-class growth story'
What's so ESG about this oil & gas ETF?
Hess Q4 earnings, revenues surge on higher production, prices
Hess Non-GAAP EPS of $2.03 beats by $0.39, revenue of $3.05B beats by $220M
Hess sets $3.7B capital and exploratory budget for 2023
Halliburton double upgraded at Wolfe on North American capex signals; SLB cut
Energy tops S&P sector leaderboard as U.S. crude oil on track for sixth straight gain
Exxon-led group to develop fifth major oilfield off Guyana for $12.7B
Keep the faith in energy stocks but be selective, Mizuho says in Exxon upgrade
Date
Price
Open
High
Low
Vol
Change
ER
May 2
137.08
140.83

141.16

135.65

1.6M

-4.35%

May 1
143.31
142.24

145.25

142.12

1.1M

-1.21%

Apr 28
145.06
141.14

146.37

140.95

1.1M

2.53%

Apr 27
141.48
142.81

143.88

139.16

1.5M

-1.03%

Apr 26
142.95
140.17

145.92

140.02

2.4M

1.26%

Apr 25
141.17
143.71

144.7

141.12

1.8M

-3.13%

Apr 24
145.73
143.84

146.56

143.6

1.2M

1.31%

Apr 21
143.84
144.47

145.05

142.73

1.2M

-0.1%

Apr 20
143.99
143.26

144.16

142.06

1.1M

-0.66%

Apr 19
144.94
144.05

144.99

141.97

1.7M

-0.59%

Apr 18
145.8
145.11

146.06

144.35

863K

0.10%

Apr 17
145.65
148.69

148.94

145.12

1.1M

-2.2%

Apr 14
148.93
148.45

150.19

147.31

1.5M

1.14%

Apr 13
147.25
145.92

148.57

145.17

1.3M

0.74%

Apr 12
146.17
144.99

147.63

144.4

1.7M

0.95%

Apr 11
144.8
143.43

145.54

142.25

1.4M

1.74%

Apr 10
142.33
142.51

144.99

141.55

1.5M

1.03%

Apr 6
140.88
141.01

141.95

140

1.5M

-0.94%

Apr 5
142.21
141.5

142.26

138.91

1.3M

0.92%

Apr 4
140.92
143.89

143.89

138.82

1.7M

-1.8%

Apr 3
143.51
139.31

144.2

139.31

3.1M

8.44%

Mar 31
132.34
133.24

133.38

131.38

1.3M

-0.1%

Mar 30
132.47
134.46

134.49

131.23

1.1M

-0.4%

Mar 29
133
130.77

133.02

130.04

1.8M

2.62%

Mar 28
129.6
126.22

129.83

126.22

1.6M

2.16%

Mar 27
126.86
124.63

128.45

122.71

2.1M

3.57%

Mar 24
122.49
117.8

123.09

117.32

2.1M

1.60%

Mar 23
120.56
124.31

125.65

119.47

1.4M

-2.51%

Mar 22
123.66
126.58

127.24

123.55

1.9M

-1.93%

Mar 21
126.09
124.9

126.94

124.39

1.6M

3.56%

Mar 20
121.76
118.81

123.18

118.39

2.0M

2.90%

Mar 17
118.33
120.76

121.71

117

5.0M

-2.04%

Mar 16
120.79
114.9

121.02

113.82

3.3M

3.42%

Mar 15
116.8
118.92

120.38

114.09

2.8M

-6.47%

Mar 14
124.88
125.43

128.82

122.78

2.0M

0.04%

Mar 13
124.83
125.75

127

122.85

2.8M

-3.7%

Mar 10
129.63
133.1

134.52

128.88

1.6M

-3.17%

Mar 9
133.88
136.42

138.03

133.21

1.3M

-1.46%

Mar 8
135.86
136.4

138.65

134.27

1.6M

-0.75%

Mar 7
136.88
140.65

140.88

136.02

2.0M

-3.3%

Mar 6
141.55
140

142.12

138.52

1.3M

0.28%

Mar 3
141.16
137.51

141.67

137

1.2M

0.65%

Mar 2
140.25
137.49

140.58

136.88

1.2M

1.73%

Mar 1
137.86
135.29

139.22

134.34

1.4M

2.35%

Feb 28
134.7
140.2

140.95

134.57

1.8M

-3.01%

Feb 27
138.88
138.96

140.09

137.12

1.3M

-0.05%

Feb 24
138.95
134.13

139.1

133.68

1.8M

2.32%

Feb 23
135.8
137.77

138.42

133.59

1.3M

0.87%

Feb 22
134.63
135.65

137.13

133.53

2.0M

-0.91%

Feb 21
135.87
133.82

136.08

133.08

1.9M

0.26%

Feb 17
135.52
140.47

140.96

135.04

2.6M

-5.73%

Feb 16
143.76
145.68

146.73

143.62

1.3M

-1.54%

Feb 15
146.01
145.15

146.8

142.65

1.9M

-1.34%

Feb 14
147.99
145.33

148.2

144.6

1.1M

0.66%

Feb 13
147.02
145

147.74

144.04

1.5M

0.29%

Feb 10
146.59
143.28

146.84

143.28

1.5M

4.23%

Feb 9
140.64
142.41

143.02

139.94

1.0M

-1.46%

Feb 8
142.73
142.5

143.8

140.73

1.4M

-0.38%

Feb 7
143.27
138.37

143.78

136.66

1.6M

4.35%

Feb 6
137.3
137.67

139.08

135.4

1.8M

-0.2%

Feb 3
137.57
139.28

142.75

137.44

1.9M

-0.87%

Feb 2
138.78
143.46

143.62

137.23

3.5M

-3.79%

Feb 1
144.24
149.24

149.57

140.58

3.3M

-3.94%

Jan 31
150.16
151.62

152.89

149.6

2.7M

-1.06%

Jan 30
151.77
154.41

155

151.5

1.6M

-2.87%

Jan 27
156.25
159.51

159.97

155.68

1.9M

-2.61%

Jan 26
160.44
159.45

160.52

155.51

1.5M

1.62%

Jan 25
157.89
154.96

157.89

151.6

2.3M

2.61%

Jan 24
153.88
154.1

155.45

151.13

1.6M

-0.82%

Jan 23
155.16
155.88

156.9

154.15

1.7M

0.23%

Jan 20
154.8
154.27

155.33

152.22

1.7M

0.63%

Jan 19
153.83
149.64

154.27

148.86

1.2M

2.04%

Jan 18
150.76
153.2

156.98

150.62

1.8M

-0.59%

Jan 17
151.65
151.73

152.91

150.08

1.2M

-0.37%

Jan 13
152.21
150.85

153.2

149.51

1.8M

0.98%

Jan 12
150.73
147.11

153.38

146.73

2.5M

3.77%

Jan 11
145.25
145.2

145.97

142.64

1.3M

1.13%

Jan 10
143.62
144.61

145.6

142.15

1.4M

-0.42%

Jan 9
144.22
146.68

147.35

143.58

1.8M

0.36%

Jan 6
143.7
143.55

145.41

142

1.6M

2.07%

Jan 5
140.78
136.18

141.55

136.14

1.7M

3.08%

Jan 4
136.57
131.15

136.92

130.59

1.3M

1.52%

Jan 3
134.52
140.04

141.45

132.42

1.6M

-5.15%

Dec 30
141.82
140.13

142.12

139.42

846K

0.68%

Dec 29
140.86
138.04

141.98

137.43

742K

1.60%

Dec 28
138.64
142.76

142.82

137.99

936K

-3.33%

Dec 27
143.41
142.84

144.47

141.74

951K

1.22%

Dec 23
141.68
137.08

141.72

136.52

1.2M

4.72%

Dec 22
135.3
140.16

140.19

132.33

1.0M

-3.56%

Dec 21
140.29
138.85

140.76

137.02

1.2M

3.15%

Dec 20
136.01
133.45

136.94

133.2

1.1M

1.78%

Dec 19
133.63
134.67

135.94

132.65

1.1M

0.47%

Dec 16
133.01
131.51

133.9

130.26

3.0M

-1.23%

Dec 15
134.67
134.43

135.52

132.82

1.5M

-1.09%

Dec 14
136.16
138.34

139.34

134.16

1.3M

-0.74%

Dec 13
137.17
137.78

139.44

136.07

1.6M

2.24%

Dec 12
134.16
130.44

134.57

130.19

1.4M

3.74%

Dec 9
129.32
133.74

134.68

129.01

2.1M

-3.09%

Dec 8
133.44
138.49

138.83

132.66

2.1M

-0.99%

Dec 7
134.77
135.9

136.71

133.63

1.5M

-0.62%

Dec 6
135.61
139.41

141.49

134.41

1.8M

-3.54%

Dec 5
140.59
146.31

147.53

140.09

2.4M

-2.38%

Dec 2
144.02
142.78

144.59

142

1.6M

0.45%

Dec 1
143.37
145.73

147.12

143.24

1.5M

-0.38%

Nov 30
143.91
144.72

145.45

141.04

2.8M

1.36%

Nov 29
141.98
141.02

142.99

140.19

1.7M

1.76%

Nov 28
139.52
139.96

142.73

138.73

2.4M

-3.62%

Nov 25
144.76
145.49

146.2

144.09

643K

-0.1%

Nov 23
144.9
145.78

147.48

141.57

1.6M

-2.17%

Nov 22
148.11
144.04

149.17

142.84

2.1M

5.10%

Nov 21
140.92
139.73

141.65

134.4

2.6M

-2.13%

Nov 18
143.99
142.54

144.63

139.39

2.1M

-1.83%

Nov 17
146.67
144.61

146.87

143.56

1.6M

-0.02%

Nov 16
146.7
147.64

149.39

145.37

1.7M

-1.83%

Nov 15
149.44
146.87

149.83

145.56

1.9M

2.70%

Nov 14
145.51
144.7

147.91

144.15

1.7M

-0.05%

Nov 11
145.58
143.05

146.54

141.53

2.3M

4.10%

Nov 10
139.84
140.73

140.99

137.51

2.5M

1.55%

Nov 9
137.71
145.23

145.7

137.24

2.2M

-7.13%

Nov 8
148.29
147.6

149.42

145.63

1.6M

-0.3%

Nov 7
148.74
147.02

148.76

145.76

1.9M

1.51%

Nov 4
146.53
145.08

146.96

142.07

2.9M

3.12%

Nov 3
142.1
138.95

144.67

138.44

3.2M

1.21%

Nov 2
140.4
142

143.81

139.22

2.2M

-2.02%

Nov 1
143.3
144.09

144.99

142.29

2.3M

1.57%

Oct 31
141.08
139.01

143.45

138.91

1.8M

0.43%

Oct 28
140.47
143.42

144.09

137.16

2.6M

-0.9%

Oct 27
141.75
144.14

147.52

140.86

3.1M

-0.38%

Oct 26
142.29
138.83

145.31

134.28

3.5M

4.82%

Oct 25
135.75
136.25

137.99

133.92

2.2M

-0.37%

Oct 24
136.26
135.8

138

134.58

1.7M

0.50%

Oct 21
135.58
130.42

135.72

130.06

2.3M

4.17%

Oct 20
130.15
130.25

133.31

129.07

2.2M

0.89%

Oct 19
129
125.92

130.37

125.57

2.0M

2.49%

Oct 18
125.86
126.23

128.4

123.75

1.2M

0.76%

Oct 17
124.91
124.81

127.35

124.51

1.7M

1.89%

Oct 14
122.59
127.61

129.67

122.45

1.5M

-5.04%

Oct 13
129.1
123.67

130.41

122.92

2.2M

2.75%

Oct 12
125.65
122.84

126.39

121.86

1.3M

1.20%

Oct 11
124.16
124.21

126.78

123.08

1.8M

-2.07%

Oct 10
126.78
128.45

130.79

125.5

1.8M

-1.11%

Oct 7
128.2
130.4

131.83

127.51

3.1M

-1.67%

Oct 6
130.38
125.53

130.77

125.53

3.0M

2.73%

Oct 5
126.91
124.33

128.3

122.26

2.3M

2.27%

Oct 4
124.09
119.24

124.21

118.84

2.5M

6.24%

Oct 3
116.8
113.4

117.54

113.4

2.4M

7.17%

Sep 30
108.99
107.99

110.21

106.66

2.5M

-0.14%

Sep 29
109.14
107.4

109.93

105.3

2.7M

0.78%

Sep 28
108.3
102

108.32

101.62

2.3M

7.13%

Sep 27
101.09
103.13

103.62

100.49

2.0M

0.35%

Sep 26
100.74
103.74

104.69

100.34

2.3M

-3.69%

Sep 23
104.6
109.06

109.52

102.75

2.9M

-8.57%

Sep 22
114.4
119.04

119.92

114.32

2.0M

-2.16%

Sep 21
116.92
122.01

122.6

116.85

1.3M

-2%

Sep 20
119.31
119.49

120.01

117.4

1.9M

-0.8%

Sep 19
120.27
117.71

121.26

117

2.2M

-1.13%

Sep 16
121.64
123.21

123.74

119.33

4.1M

-2.65%

Sep 15
124.95
125.2

126.3

122.38

2.5M

-2.45%

Sep 14
128.09
125.53

130.27

124.74

2.7M

3.55%

Sep 13
123.7
125.45

128.25

123.12

1.8M

-2.54%

Sep 12
126.92
124.59

127.84

123.87

2.0M

3.63%

Sep 9
122.47
120.65

123.08

119.87

1.5M

3.70%

Sep 8
118.1
118.74

119.03

116.26

2.2M

0.12%

Sep 7
117.96
116.43

118.82

115.5

2.0M

-1.24%

Sep 6
119.44
121.81

122.57

118.5

1.4M

-1.22%

Sep 2
120.91
120

121.78

118.71

1.9M

3.83%

Sep 1
116.45
118.31

118.83

115.59

1.5M

-3.59%

Aug 31
120.78
119.11

123.56

118.17

2.1M

-1.1%

Aug 30
122.12
124.19

124.63

120.73

1.5M

-3.55%

Aug 29
126.61
124.2

129.08

123.88

1.7M

1.61%

Aug 26
124.6
124.63

126.55

122.8

1.1M

-0.04%

Aug 25
124.65
124.24

124.67

123.04

997K

1.23%

Aug 24
123.13
120.29

123.42

119.82

1.1M

2.49%

Aug 23
120.14
118.8

121.84

118.32

1.1M

3.36%

Aug 22
116.23
115.3

117.02

113.08

1.1M

-0.34%

Aug 19
116.63
116.46

117.55

115.47

1.1M

-0.23%

Aug 18
116.9
114.77

117.54

114.61

1.3M

3.68%

Aug 17
112.75
111.05

112.89

110

1.2M

1.69%

Aug 16
110.88
112.49

113.42

109.53

1.0M

-0.52%

Aug 15
111.46
109.31

111.97

106.9

1.1M

-1.99%

Aug 12
113.72
111.49

114.06

110.48

1.1M

1.41%

Aug 11
112.14
110.47

113.49

109.5

1.5M

4.23%

Aug 10
107.59
106.35

108.23

104.7

1.1M

0.95%

Aug 9
106.58
105.83

108.11

105.31

1.3M

2.49%

Aug 8
103.99
102.86

104.67

102.66

1.5M

1.07%

Aug 5
102.89
98.42

104.27

98.27

1.5M

3.03%

Aug 4
99.86
105.15

105.89

99.6

2.7M

-5.49%

Aug 3
105.66
110.97

110.97

104.56

1.8M

-3.6%

Aug 2
109.61
108.95

110.25

107.31

1.3M

0.80%

Aug 1
108.74
110.19

110.19

107.15

1.7M

-3.32%

Jul 29
112.47
111.64

113.61

109.43

2.1M

3.01%

Jul 28
109.18
108.06

109.91

106.19

2.1M

2.35%

Jul 27
106.67
105.19

107.33

99.28

3.4M

1.36%

Jul 26
105.24
107.63

108.53

103.87

1.9M

-1.02%

Jul 25
106.32
103

106.54

101.73

1.3M

4.86%

Jul 22
101.39
103.37

104.6

100.67

1.4M

-1.91%

Jul 21
103.36
101

103.39

99.59

2.0M

-1.49%

Jul 20
104.92
102.79

105.48

102.2

1.5M

0.80%

Jul 19
104.09
99.35

104.39

99.3

1.7M

4.31%

Jul 18
99.79
98.14

101.61

97.56

2.2M

4.81%

Jul 15
95.21
96.65

96.65

94

1.4M

1.08%

Jul 14
94.19
91.92

94.29

90.34

2.2M

-1.81%

Jul 13
95.93
93.28

97.86

93.28

1.8M

1.43%

Jul 12
94.58
94.24

95.44

91.74

2.0M

-3.88%

Jul 11
98.4
98.89

100.13

97.29

1.5M

-1.78%

Jul 8
100.18
101.31

101.38

97.85

1.3M

0.27%

Jul 7
99.91
98.88

101.29

97.4

1.9M

4.56%

Jul 6
95.55
96.71

99.22

92.29

3.9M

-2.69%

Jul 5
98.19
102.8

102.86

96.09

2.8M

-6.83%

Jul 1
105.39
107.34

107.9

101.52

1.5M

-0.52%

Jun 30
105.94
106.78

109.39

104.98

2.8M

-3.1%

Jun 29
109.33
114.75

115.31

108.67

2.7M

-3.18%

Jun 28
112.92
110.25

113.08

109.5

3.5M

5.57%

Jun 27
106.96
103.29

107.41

102.61

3.1M

5.18%

Jun 24
101.69
101.1

103.97

99.46

6.6M

2.35%

Jun 23
99.36
104.47

104.74

98.11

2.4M

-3.85%

Jun 22
103.34
101.16

104.52

100.36

3.8M

-4.08%

Jun 21
107.74
106.28

108.65

105.02

3.3M

4.73%

Jun 17
102.87
107.21

108.9

100.6

7.3M

-5.37%

Jun 16
108.71
113.87

114.53

107.55

3.5M

-7.21%

Jun 15
117.16
119.6

120

115.27

2.9M

-2.42%

Jun 14
120.07
124.11

125.84

117.96

2.7M

-1.21%

Jun 13
121.54
123.27

124.31

118.45

2.6M

-4.84%

Jun 10
127.72
125.56

129.37

124.15

3.0M

0.68%

Jun 9
126.86
128.86

129.7

126.37

1.3M

-2.14%

Jun 8
129.64
129.36

131.43

128.17

1.6M

0.43%

Jun 7
129.09
126.05

129.43

126.05

1.6M

1.96%

Jun 6
126.61
128.76

129.62

126.03

1.4M

-1%

Jun 3
127.89
126.27

128.43

125.93

1.2M

1.30%

Jun 2
126.25
125.66

127.96

124.95

1.6M

-0.94%

Jun 1
127.45
124.92

127.81

123.6

3.3M

3.56%

May 31
123.07
126.98

129.4

122.73

4.3M

-0.17%

May 27
123.28
120.09

123.37

119.14

1.8M

2.16%

May 26
120.67
120.05

121.77

118.72

1.7M

1.17%

May 25
119.27
117.22

119.69

117.22

1.8M

1.31%

May 24
117.73
115.69

118.27

114.08

1.9M

0.65%

May 23
116.97
114.15

117.21

112.07

2.0M

3.20%

May 20
113.34
114.59

116.55

110.46

1.7M

-0.08%

May 19
113.43
111.38

115.83

111.38

1.9M

-0.67%

May 18
114.19
118.63

119.43

111.94

2.0M

-3.53%

May 17
118.37
118

119.18

116.97

1.8M

1.20%

May 16
116.97
114.74

118.86

114.5

2.2M

2.36%

May 13
114.27
111

114.76

110.56

2.1M

5.42%

May 12
108.39
109.35

109.43

104.93

2.1M

-1.19%

May 11
109.69
107.84

112.86

107.52

3.5M

3.71%

May 10
105.77
107.96

110.42

102.62

2.8M

-0.9%

May 9
106.73
114.57

115.3

105.79

5.2M

-8.97%

May 6
117.25
111.64

117.33

108.73

3.3M

7.01%

May 5
109.57
112.45

112.53

106.05

1.8M

-1.72%

May 4
111.49
109.16

111.61

106.97

2.0M

4.33%

May 3
106.86
102.95

107.33

102.51

1.9M

4.38%

May 2
102.38
101.68

103.47

100.02

1.7M

-0.67%

Apr 29
103.07
104.89

107.14

102.35

2.0M

-1.98%

Apr 28
105.15
103.09

106.59

99.5

2.3M

2.34%

Apr 27
102.75
101.82

105.15

98.77

3.7M

1.25%

Apr 26
101.48
102.98

104.11

100.93

2.0M

-1.11%

Apr 25
102.62
103.08

103.88

98.99

2.3M

-3.6%

Apr 22
106.45
109.23

110.7

106.31

1.6M

-3.38%

Apr 21
110.17
115.55

116.5

109.64

1.6M

-4.1%

Apr 20
114.88
115.74

116.5

113.84

1.5M

0.44%

Apr 19
114.38
114.8

116.11

113.68

1.7M

-1.15%

Apr 18
115.71
116

117.06

114.96

1.1M

0.86%

Apr 14
114.72
113.99

116.33

113.77

1.3M

0.08%

Apr 13
114.63
113.74

115.4

112.9

1.7M

1.80%

Apr 12
112.6
113.73

115.67

112.43

1.9M

0.75%

Apr 11
111.76
112.07

112.47

110.03

2.7M

-1%

Apr 8
112.89
108.37

113.78

108.37

2.7M

4.35%

Apr 7
108.18
108.66

109.75

105.38

2.0M

1.24%

Apr 6
106.85
108.87

110.41

105.89

2.4M

-0.72%

Apr 5
107.63
110.27

111.61

107.49

2.8M

-1.9%

Apr 4
109.71
110.33

111.66

108.62

2.0M

0.66%

Apr 1
108.99
107.37

109.34

106.98

1.8M

1.82%

Mar 31
107.04
107.48

110.72

107

2.4M

-1.4%

Mar 30
108.56
109.15

109.88

107.66

2.0M

0.81%

Mar 29
107.69
104.98

107.77

103.63

2.5M

0.25%

Mar 28
107.42
106.93

107.78

106

2.3M

-1.52%

Mar 25
109.08
105.8

109.23

105.38

2.0M

2.41%

Mar 24
106.51
107

108.8

105.55

2.9M

0.27%

Mar 23
106.22
103.18

107.19

103.18

3.2M

4.56%

Mar 22
101.59
102.37

103.4

99.62

2.4M

-2.18%

Mar 21
103.85
99.75

103.94

99.39

3.2M

6.61%

Mar 18
97.41
97.83

98.33

96.18

4.2M

0.28%

Mar 17
97.14
96.6

97.88

95.42

3.3M

2.52%

Mar 16
94.75
93.16

96.19

93

2.9M

1.79%

Mar 15
93.08
90.22

93.71

89.8

2.7M

-1.2%

Mar 14
94.21
93.55

95.09

91.03

2.9M

-0.42%

Mar 11
94.61
96.66

97.66

94.51

2.7M

-3.58%

Mar 10
98.12
97.83

98.92

96.1

2.8M

1.47%

Mar 9
96.7
95.05

97.44

93.45

3.7M

0.08%

Mar 8
96.62
100

101.58

93.57

4.1M

-0.51%

Mar 7
97.12
99.5

101.73

94.64

5.2M

-4%

Mar 4
101.17
100.73

101.57

98.6

3.5M

0.21%

Mar 3
100.96
100.64

102.41

99.86

2.2M

-0.81%

Mar 2
101.78
101.01

102.36

97.79

4.1M

0.37%

Mar 1
101.4
101.89

102.99

99.9

4.2M

0.34%

Feb 28
101.06
97.36

101.65

96.56

4.2M

3.63%

Feb 25
97.52
95.45

97.6

94.4

2.3M

2.37%

Feb 24
95.26
96.82

97

92.17

5.3M

1.41%

Feb 23
93.94
94.83

96.14

93.13

2.3M

0.07%

Feb 22
93.87
96.76

97.39

92.03

4.0M

0%

Feb 18
93.87
93

94.64

92.44

2.5M

-0.35%

Feb 17
94.2
93.65

94.72

92.16

2.3M

-0.06%

Feb 16
94.26
94.15

96.05

93.31

2.4M

1.15%

Feb 15
93.19
90.2

93.67

89.09

3.3M

-1.63%

Feb 14
94.73
96.32

96.35

93.67

2.8M

-1.53%

Feb 11
96.2
93.57

96.64

93

2.8M

4.11%

Feb 10
92.4
92.25

94.9

91.56

2.2M

-0.98%

Feb 9
93.31
93.23

95.25

92.77

2.3M

0%

Feb 8
93.31
95.04

95.62

92.38

2.3M

-2.02%

Feb 7
95.23
95.59

96.5

93.7

3.1M

-0.42%

Feb 4
95.63
92.89

96.76

92.89

4.0M

3.95%

Feb 3
92
91.58

92.97

90.21

2.9M

-1.18%

Feb 2
93.1
93.56

93.84

91.5

2.5M

-0.43%

Feb 1
93.5
91.18

95.1

90.28

3.8M

1.31%

Jan 31
92.29
90.77

93.13

88.86

3.1M

1.42%

Jan 28
91
89.91

92.44

88.7

5.7M

1.47%

Jan 27
89.68
89

90.76

86.42

5.0M

2.21%

Jan 26
87.74
94.5

94.59

86.67

5.2M

-4.11%

Jan 25
91.5
88.91

92.08

85.5

4.6M

3.11%

Jan 24
88.74
84.88

89.45

83.56

4.3M

1.20%

Jan 21
87.69
88.48

88.9

85.44

3.8M

-1.44%

Jan 20
88.97
90.3

93.05

88.59

4.5M

-2.48%

Jan 19
91.23
93

93.53

90.3

2.6M

-1.03%

Jan 18
92.18
94.29

94.51

90.23

2.6M

0.44%

Jan 14
91.78
90.25

92.28

90.02

2.3M

1.29%

Jan 13
90.61
91.55

93.37

90.37

3.0M

-1.06%

Jan 12
91.58
90.98

92.03

90.01

2.5M

1.71%

Jan 11
90.04
86.53

90.65

85.1

2.8M

5.74%

Jan 10
85.15
86.3

86.6

83.11

2.7M

-1.7%

Jan 7
86.62
85.99

87.36

85.02

2.6M

1.61%

Jan 6
85.25
84.2

86.22

83.12

3.1M

5.47%

Jan 5
80.83
82.3

83.45

80.5

3.0M

-0.41%

Jan 4
81.16
78.32

81.96

78.21

3.0M

5.69%

Jan 3
76.79
73.9

76.88

73.63

1.4M

3.73%

Dec 31
74.03
73.6

74.56

73.41

952K

0.09%

Dec 30
73.96
74.95

75.79

73.71

1.0M

-0.95%

Dec 29
74.67
74.95

75.92

74.34

784K

-0.81%

Dec 28
75.28
75.98

76.53

74.9

827K

-0.44%

Dec 27
75.61
73.29

75.66

72.38

1.4M

2.88%

Dec 23
73.49
74.49

75.22

73.47

1.2M

-0.84%

Dec 22
74.11
74.11

75.06

73.11

1.5M

-0.52%

Dec 21
74.5
72.34

74.83

72.05

2.4M

4.66%

Dec 20
71.18
69.73

71.3

68.32

2.3M

-0.61%

Dec 17
71.62
75.28

75.38

71.34

5.3M

-5.3%

Dec 16
75.63
76.3

78.57

75.54

1.8M

0.32%

Dec 15
75.39
75.92

76.12

73.07

2.0M

-1.04%

Dec 14
76.18
76.14

77.05

75.13

2.2M

-1.14%

Dec 13
77.06
77.64

78

75.97

1.7M

-2.65%

Dec 10
79.16
79.76

79.93

77.54

1.5M

0.52%

Dec 9
78.75
79.4

80.1

78.22

1.8M

-2.25%

Dec 8
80.56
80.53

81.58

80.18

1.7M

0.74%

Dec 7
79.97
78.93

82.27

78.81

2.1M

3.64%

Dec 6
77.16
77.91

78.41

76.2

2.3M

1.69%

Dec 3
75.88
78.6

78.79

75.2

1.8M

-1.63%

Dec 2
77.14
72.73

77.72

71.06

2.2M

5.87%

Dec 1
72.86
76.86

78.27

72.72

2.8M

-2.23%

Nov 30
74.52
74.07

76.89

73.8

4.0M

-2.04%

Nov 29
76.07
78.44

79.06

75.82

2.0M

0.04%

Nov 26
76.04
76.72

77.69

74.4

2.6M

-6.87%

Nov 24
81.65
80.64

82.98

80.64

1.1M

0.09%

Nov 23
81.58
79.23

82.21

79.01

1.9M

5.12%

Nov 22
77.61
76.13

79.4

75.83

1.6M

2.02%

Nov 19
76.07
78.6

78.95

75.37

2.5M

-5.78%

Nov 18
80.74
79.61

81.81

78.91

1.5M

1.06%

Nov 17
79.89
80.36

82.23

79.5

1.7M

-1.77%

Nov 16
81.33
82.51

83

80.37

1.2M

-1.18%

Nov 15
82.3
81.96

83.34

80.87

1.3M

0.15%

Nov 12
82.18
80.86

82.28

80.55

1.6M

1.06%

Nov 11
81.32
81.95

82.86

81.28

931K

-0.59%

Nov 10
81.8
85.44

85.82

81.3

1.6M

-5.21%

Nov 9
86.3
86.02

86.9

84.64

1.2M

-0.13%

Nov 8
86.41
83.7

86.83

83.18

2.0M

4.68%

Nov 5
82.55
83.53

83.6

81.94

1.8M

0.51%

Nov 4
82.13
83.35

83.81

81.18

1.5M

0.62%

Nov 3
81.62
81.02

82.47

80.37

2.2M

-0.83%

Nov 2
82.3
83.85

84.39

82.08

1.6M

-2.71%

Nov 1
84.59
83.88

85.19

83.39

1.5M

2.45%

Oct 29
82.57
83.69

84.36

81.63

2.0M

-1.28%

Oct 28
83.64
84.14

85.44

82.47

2.2M

-1.23%

Oct 27
84.68
85.97

89.64

83.4

2.7M

-5.04%

Oct 26
89.17
88.73

90.16

88.22

1.6M

0.76%

Oct 25
88.5
89.75

91.01

88.39

1.9M

-0.16%

Oct 22
88.64
88.37

89.42

86.94

1.9M

1.29%

Oct 21
87.51
89.1

89.79

86.95

2.1M

-2.29%

Oct 20
89.56
89

89.81

88.35

2.6M

-0.6%

Oct 19
90.1
89.57

90.53

88.62

2.0M

1.07%

Oct 18
89.15
91.07

92.02

87.74

2.0M

-1.11%

Oct 15
90.15
91.13

91.85

89.96

2.3M

0.23%

Oct 14
89.94
90.14

90.9

88.79

1.5M

0.78%

Oct 13
89.24
88.29

90.19

87.49

1.8M

-0.9%

Oct 12
90.05
89.64

92.79

89.54

2.5M

0.22%

Oct 11
89.85
90.84

92.41

88.63

3.0M

0.79%

Oct 8
89.15
84.62

89.35

84.13

2.5M

6.63%

Oct 7
83.61
83.38

84.01

82.32

3.1M

0.88%

Oct 6
82.88
82.41

83.77

81.13

3.1M

-1.46%

Oct 5
84.11
83.73

84.98

82.72

2.8M

1.61%

Oct 4
82.78
82.59

84.04

81.67

2.8M

2.02%

Oct 1
81.14
78.63

81.47

78.53

2.0M

3.88%

Sep 30
78.11
78.37

78.86

76.85

2.5M

-0.32%

Sep 29
78.36
78.26

78.83

77.28

2.3M

-0.38%

Sep 28
78.66
80.36

80.84

77.78

2.3M

-0.58%

Sep 27
79.12
77.55

79.44

77.23

2.7M

5.02%

Sep 24
75.34
74.02

75.96

73.72

2.0M

0.86%

Sep 23
74.7
71.27

75.1

71

2.8M

5.48%

Sep 22
70.82
68.66

71.21

68.66

2.9M

5.21%

Sep 21
67.31
68.78

69.16

66.22

2.1M

-0.43%

Sep 20
67.6
68.88

69.19

66.2

3.2M

-5.24%

Sep 17
71.34
72.47

73.33

70.82

3.9M

-1.14%

Sep 16
72.16
72.2

72.87

71.14

2.6M

-0.67%

Sep 15
72.65
70.33

72.83

70.33

3.1M

5.43%

Sep 14
68.91
72.02

72.07

68.64

1.8M

-3.47%

Sep 13
71.39
68.99

71.51

68.71

2.8M

5.34%

Sep 10
67.77
69.87

70

67.71

1.3M

-1.18%

Sep 9
68.58
68.23

70.4

67.64

2.1M

-0.15%

Sep 8
68.68
70.74

70.97

68.64

1.4M

-2.04%

Sep 7
70.11
69.46

70.71

68.98

1.4M

0.29%

Sep 3
69.91
70.64

71.69

69.57

1.4M

-1.91%

Sep 2
71.27
70.2

72.39

69.88

2.6M

3.58%

Sep 1
68.81
68.67

69.08

67.88

2.2M

0.09%

Aug 31
68.75
68.72

69.56

68.15

2.0M

-0.48%

Aug 30
69.08
70.1

70.38

69.03

1.2M

-1.1%

Aug 27
69.85
68.32

70.57

68.32

1.2M

3.64%

Aug 26
67.4
68.86

69.35

67.39

1.5M

-2.8%

Aug 25
69.34
68.34

69.65

67.5

1.9M

1.69%

Aug 24
68.19
67.63

68.26

66.29

3.0M

2.16%

Aug 23
66.75
66.2

67.67

66.19

2.5M

3.78%

Aug 20
64.32
63.07

65.11

62.78

2.6M

1.15%

Aug 19
63.59
63.15

64.09

61.93

2.9M

-1.78%

Aug 18
64.74
66.48

66.87

64.68

1.7M

-2.5%

Aug 17
66.4
67

67.76

66

1.8M

-1.57%

Aug 16
67.46
68.7

68.81

67.37

2.1M

-3.55%

Aug 13
69.94
71.97

71.97

69.9

1.7M

-2.85%

Aug 12
71.99
72.9

73.48

71.42

1.4M

-1.09%

Aug 11
72.78
71.9

72.95

71.07

1.9M

0.23%

Aug 10
72.61
72.27

72.65

71.72

2.3M

1.35%

Aug 9
71.64
71.78

72.65

71.38

1.8M

-2.05%

Aug 6
73.14
74.17

74.47

72.7

1.6M

-0.08%

Aug 5
73.2
72.65

74.29

72.13

1.6M

1.85%

Aug 4
71.87
73.39

74.3

71.57

1.9M

-4.15%

Aug 3
74.98
73.51

75.1

72.55

2.3M

1.63%

Aug 2
73.78
76.79

77.92

73.71

2.0M

-3.48%

Jul 30
76.44
77.33

77.62

75.39

1.6M

-1.57%

Jul 29
77.66
78.69

79.16

77.25

1.9M

0.22%

Jul 28
77.49
74.39

78.28

73.85

2.5M

4.63%

Jul 27
74.06
74.92

75.12

73.54

2.1M

-2.36%

Jul 26
75.85
74.57

75.9

74.18

1.7M

1.99%

Jul 23
74.37
75.05

75.15

73.56

1.3M

-0.83%

Jul 22
74.99
76.54

76.56

74.75

1.1M

-1.72%

Jul 21
76.3
76.33

77.18

75.43

1.8M

2.77%

Jul 20
74.24
73.56

75.36

72.84

2.7M

0.80%

Jul 19
73.65
73.78

74.88

72.43

2.8M

-3.56%

Jul 16
76.37
79.25

79.6

76.08

2.1M

-2.56%

Jul 15
78.38
79.2

80.38

77.98

2.3M

-2.5%

Jul 14
80.39
84.58

85.71

80.03

2.2M

-4.19%

Jul 13
83.91
84.09

84.83

83.18

1.0M

-0.82%

Jul 12
84.6
82.84

85.17

82.33

1.2M

0.70%

Jul 9
84.01
84.41

84.44

81.91

2.3M

1.71%

Jul 8
82.6
81.81

83.72

81.38

2.0M

-0.89%

Jul 7
83.34
84.99

85.72

82.38

1.8M

-2.16%

Jul 6
85.18
87.96

87.96

85.08

2.0M

-3.39%

Jul 2
88.17
88.12

88.64

87.65

941K

-0.81%

Jul 1
88.89
89.74

90.32

88.22

1.4M

1.80%

Jun 30
87.32
87

88.81

86.82

1.4M

1.31%

Jun 29
86.19
87.46

88.63

86.13

1.3M

0.01%

Jun 28
86.18
88.73

88.73

85.39

2.0M

-3.52%

Jun 25
89.32
89.2

89.47

87.66

2.6M

0.93%

Jun 24
88.5
88.3

88.84

87.41

2.1M

0.24%

Jun 23
88.29
89.84

91.09

88.21

1.4M

-0.37%

Jun 22
88.62
89.88

90.16

88.07

2.3M

-1.97%

Jun 21
90.4
85.41

90.61

84.79

2.4M

7.17%

Jun 18
84.35
83.86

85.26

82.93

4.3M

-1.49%

Jun 17
85.63
88.39

88.86

84.05

2.3M

-3.26%

Jun 16
88.52
89.95

90.54

87.88

2.5M

-2.36%

Jun 15
90.66
89.19

90.77

89.02

1.2M

2.24%

Jun 14
88.67
89.83

90.67

87.6

1.4M

-1.13%

Jun 11
89.68
89.6

90.1

89.08

1.2M

0.73%

Jun 10
89.03
90.33

90.97

87.87

1.1M

0.17%

Jun 9
88.88
89.36

90.03

88.51

1.9M

-1.44%

Jun 8
90.18
88.16

90.36

86.86

2.2M

1.27%

Jun 7
89.05
88.63

89.56

88.32

1.1M

0.15%

Jun 4
88.92
88.61

89

86.96

1.3M

1.62%

Jun 3
87.5
88

88.58

87.28

2.1M

-1.02%

Jun 2
88.4
88.28

89.04

87.1

1.8M

0.72%

Jun 1
87.77
86.69

88.21

86.15

2.4M

4.71%

May 28
83.82
85.5

85.67

83.68

1.5M

-1.61%

May 27
85.19
84.34

85.59

83.77

2.5M

1.42%

May 26
84
82.48

84.29

81.74

1.3M

1.90%

May 25
82.43
83.84

84.37

82.15

1.5M

-2.09%

May 24
84.19
82.84

84.32

81.68

1.6M

2.75%

May 21
81.94
82.99

83.8

81.87

1.8M

-0.02%

May 20
81.96
82.67

82.69

80.63

2.0M

-0.93%

May 19
82.73
82.88

83.87

81.08

2.1M

-2.43%

May 18
84.79
86.32

86.94

84.56

1.5M

-1.89%

May 17
86.42
83.7

86.5

83.56

2.0M

2.48%

May 14
84.33
80.74

84.5

80.74

2.0M

6.13%

May 13
79.46
80

82.03

78.82

2.1M

-2.07%

May 12
81.14
81.74

84.31

80.88

1.8M

-0.01%

May 11
81.15
80.88

82.25

79.74

1.7M

-1.71%

May 10
82.56
83.5

84.27

82.1

2.2M

0.04%

May 7
82.53
79.98

82.74

79.31

1.8M

1.53%

May 6
81.29
80.99

81.4

77.45

3.2M

0.42%

May 5
80.95
78.35

81.57

77.44

3.2M

4.91%

May 4
77.16
77.37

78.37

76.14

2.1M

0.27%

May 3
76.95
75.71

77.13

75.34

2.0M

3.27%

Apr 30
74.51
75.5

77.38

74.39

2.2M

-2.91%

Apr 29
76.74
77

78.25

75.8

2.1M

1.05%

Apr 28
75.94
70.14

76.95

70

4.1M

7.79%

Apr 27
70.45
68.57

70.83

68.56

2.0M

3.37%

Apr 26
68.15
67.4

68.4

67.06

1.8M

1.28%

Apr 23
67.29
67.29

67.78

66.7

1.8M

0.40%

Apr 22
67.02
68.22

68.6

66.44

1.6M

-1.47%

Apr 21
68.02
66.65

68.35

66.47

2.9M

0.43%

Apr 20
67.73
69.39

69.39

66.36

3.0M

-2.41%

Apr 19
69.4
69.62

70.69

68.52

1.5M

0.09%

Apr 16
69.34
70.97

70.97

69.15

2.3M

-1.74%

Apr 15
70.57
72.17

72.2

70.28

2.1M

-2.41%

Apr 14
72.31
71.3

74.1

71.03

3.2M

2.52%

Apr 13
70.53
72.7

72.7

70.41

2.0M

-3.32%

Apr 12
72.95
74.58

74.98

72.93

2.4M

-1.15%

Apr 9
73.8
73.61

74.67

73.05

2.4M

0.50%

Apr 8
73.43
72.08

73.66

71.56

2.6M

0.58%

Apr 7
73.01
71.32

73.15

71.21

2.0M

2.14%

Apr 6
71.48
71.2

73.84

71.2

1.4M

1.02%

Apr 5
70.76
73.72

73.76

70.73

1.6M

-4.99%

Apr 1
74.48
71.74

74.55

71.35

1.9M

5.26%

Mar 31
70.76
71.81

72.33

70.7

2.0M

-0.39%

Mar 30
71.04
70.97

71.86

70

1.3M

-0.8%

Mar 29
71.61
71.75

72.5

70.5

1.8M

-0.98%

Mar 26
72.32
70.72

72.4

69.99

1.7M

4.89%

Mar 25
68.95
67.46

69.15

66.2

2.2M

-0.19%

Mar 24
69.08
68.35

69.82

68.03

2.0M

3.17%

Mar 23
66.96
66.66

68.51

66

2.7M

-2.25%

Mar 22
68.5
68.73

69.42

67.99

2.3M

-0.16%

Mar 19
68.61
67.79

70.05

66.71

4.7M

1.92%

Mar 18
67.32
69.94

70.27

67.06

2.4M

-4.98%

Mar 17
70.85
69.02

71.22

68.8

2.3M

2.67%

Mar 16
69.01
70.04

70.19

68.55

2.0M

-3.46%

Mar 15
71.48
71.97

72.06

70.63

1.6M

-1.39%

Mar 12
72.49
73.42

73.5

72.25

1.7M

-0.96%

Mar 11
73.19
71.5

73.98

71.01

2.7M

3.24%

Mar 10
70.89
70.25

72.04

69.55

3.2M

0.55%

Mar 9
70.5
72.56

74.29

70.38

2.9M

-4.45%

Mar 8
73.78
75.04

76.24

73.15

2.2M

-1.68%

Mar 5
75.04
73.6

75.7

71.52

3.8M

6%

Mar 4
70.79
67.91

72.32

67.64

3.4M

4.66%

Mar 3
67.64
65.49

69.6

65.37

2.2M

4.50%

Mar 2
64.73
65.99

66.79

64.61

2.5M

-1.22%

Mar 1
65.53
66.31

67.25

65.08

2.1M

0%

Feb 26
65.53
66.01

66.79

63.15

2.4M

-2.14%

Feb 25
66.96
69.25

69.52

66.47

2.6M

-2.67%

Feb 24
68.8
68.29

70.5

67.15

4.3M

0.79%

Feb 23
68.26
66.4

68.27

63.37

2.9M

4.36%

Feb 22
65.41
63.68

66.91

63.68

2.5M

2.88%

Feb 19
63.58
61

63.69

60.85

2.4M

4.71%

Feb 18
60.72
61.6

62.32

60.39

1.8M

-1.78%

Feb 17
61.82
61.64

63.05

60.91

1.8M

0.11%

Feb 16
61.75
61.27

62.61

60.51

2.2M

2.92%

Feb 12
60
57.5

60.13

57.5

2.2M

3.59%

Feb 11
57.92
59.78

60.2

57.36

2.2M

-2.98%

Feb 10
59.7
58.87

60.5

58.69

2.4M

2.14%

Feb 9
58.45
59.73

59.99

58.37

2.2M

-3.2%

Feb 8
60.38
57.8

60.55

57.77

1.9M

6.04%

Feb 5
56.94
59.2

59.28

56.88

2.1M

-1.61%

Feb 4
57.87
58.69

58.85

56.33

2.4M

-0.84%

Feb 3
58.36
54.84

58.43

54.56

2.4M

7.12%

Feb 2
54.48
56.34

56.69

54.4

1.6M

-0.04%

Feb 1
54.5
55.02

55.38

53.43

1.4M

0.96%

Jan 29
53.98
55.42

56.14

53.67

1.7M

-3.43%

Jan 28
55.9
56.57

57.16

54.41

2.1M

-0.13%

Jan 27
55.97
56.7

59.04

54.75

2.6M

-2.13%

Jan 26
57.19
58.52

60.11

57.09

1.9M

-1.48%

Jan 25
58.05
58.85

59.22

57.21

2.9M

-3.14%

Jan 22
59.93
58.84

60.36

58.07

2.1M

-1.28%

Jan 21
60.71
62

62.25

59

2.3M

-2.49%

Jan 20
62.26
62.93

62.93

61.51

1.1M

0.19%

Jan 19
62.14
61.84

62.86

61.05

2.1M

1.80%

Jan 15
61.04
62.51

62.56

60.25

2.0M

-4.3%

Jan 14
63.78
62.57

64.82

62.57

1.7M

2.71%

Jan 13
62.1
63.61

63.8

61.53

1.2M

-2.73%

Jan 12
63.84
61.64

63.9

61.17

2.0M

4.76%

Jan 11
60.94
58.6

60.96

58.26

1.2M

1.15%

Jan 8
60.25
61.62

61.93

59.93

1.7M

-1.49%

Jan 7
61.16
60

61.69

59.65

1.8M

2.39%

Jan 6
59.73
57.46

59.98

56.69

2.8M

5.64%

Jan 5
56.54
53.54

57.78

53.54

2.4M

7.08%

Jan 4
52.8
53.85

54.6

52.65

2.1M

0.02%

Dec 31
52.79
53.48

53.49

52.36

1.4M

-1.82%

Dec 30
53.77
52.47

53.91

52.47

1.5M

2.28%

Dec 29
52.57
53.2

53.56

52.18

901K

-0.49%

Dec 28
52.83
53.98

54.87

52.64

895K

-1.33%

Dec 24
53.54
54.19

54.25

53.28

783K

-1.22%

Dec 23
54.2
52.69

54.93

52.69

1.2M

4.05%

Dec 22
52.09
54.19

54.38

52.03

1.9M

-4.05%

Dec 21
54.29
53.53

55

52.83

1.9M

-2.97%

Dec 18
55.95
56.92

57.54

55.29

4.8M

-1.27%

Dec 17
56.67
57.3

57.86

56.14

2.0M

0.09%

Dec 16
56.62
56.72

57.62

55.28

2.9M

0.39%

Dec 15
56.4
54.73

56.48

54.1

2.3M

4.64%

Dec 14
53.9
57.44

58

53.66

1.8M

-4.82%

Dec 11
56.63
56.75

57.42

56.01

1.9M

-1.17%

Dec 10
57.3
54.17

58.25

54.17

3.8M

5.93%

Dec 9
54.09
53.51

54.89

52.62

2.1M

2.54%

Dec 8
52.75
51.63

53.47

51.55

1.6M

0.42%

Dec 7
52.53
53.65

53.65

52

2.0M

-3.42%

Dec 4
54.39
52.19

54.39

52.04

2.3M

6.65%

Dec 3
51
49.6

52

48.95

1.9M

3.85%

Dec 2
49.11
47.49

50.04

47.1

1.9M

2.83%

Dec 1
47.76
48.9

49.84

47.39

3.0M

1.23%

Nov 30
47.18
50.06

50.98

46.88

4.3M

-7.07%

Nov 27
50.77
51.83

52.53

50.48

1.3M

-3.44%

Nov 25
52.58
52.8

54.02

52.17

2.2M

-1.98%

Nov 24
53.64
51.59

54.47

50.65

3.6M

7.41%

Nov 23
49.94
47.53

49.98

47.51

3.0M

7.31%

Nov 20
46.54
46.81

47.11

46.06

1.7M

-1.13%

Nov 19
47.07
45.55

47.18

44.8

1.7M

2.26%

Nov 18
46.03
47.41

48.4

45.91

2.7M

-2.71%

Nov 17
47.31
46.37

47.39

44.69

2.8M

1.05%

Nov 16
46.82
45.42

47.05

44.36

3.2M

7.83%

Nov 13
43.42
42

43.73

41.91

1.7M

4.40%

Nov 12
41.59
43.75

44.17

41.09

3.2M

-5.48%

Nov 11
44
45.15

45.4

43.54

2.7M

-1.76%

Nov 10
44.79
44.18

44.82

42.6

3.0M

3.23%

Nov 9
43.39
40.85

45.08

40.85

4.6M

18.91%

Nov 6
36.49
36.86

37.76

36.44

1.7M

-1.38%

Nov 5
37
37.22

38.33

36.96

1.3M

-0.59%

Nov 4
37.22
37.08

38.25

35.91

2.5M

0.84%

Nov 3
36.91
38.44

38.68

36.42

2.3M

-2.97%

Nov 2
38.04
37.81

38.46

36.82

2.4M

2.20%

Oct 30
37.22
36.92

37.5

36.3

1.8M

0.11%

Oct 29
37.18
34.88

37.31

34.82

2.3M

2.93%

Oct 28
36.12
36.4

37.93

35.25

3.4M

-3.42%

Oct 27
37.4
37.27

37.72

36.78

2.0M

-0.08%

Oct 26
37.43
38.46

38.53

37.17

2.4M

-4.93%

Oct 23
39.37
39.55

39.91

39.01

1.6M

0.31%

Oct 22
39.25
37.25

39.31

37.2

1.9M

5.54%

Oct 21
37.19
37.33

38.05

36.92

1.8M

-1.74%

Oct 20
37.85
36.9

38.16

36.75

2.1M

3.42%

Oct 19
36.6
38.48

38.64

36.5

2.1M

-3.84%

Oct 16
38.06
39.15

39.68

38

1.6M

-3.2%

Oct 15
39.32
37.79

39.38

37.52

1.5M

1.89%

Oct 14
38.59
38.78

40.35

38.54

1.4M

-0.16%

Oct 13
38.65
38.52

39.48

38.28

1.9M

0.03%

Oct 12
38.64
37.78

38.82

37.02

1.6M

1.52%

Oct 9
38.06
39.13

39.4

37.73

1.6M

-1.37%

Oct 8
38.59
38.17

38.71

37.67

2.2M

2.42%

Oct 7
37.68
38.21

38.65

36.62

3.6M

-0.76%

Oct 6
37.97
40.15

40.56

37.84

2.7M

-3.53%

Oct 5
39.36
38.32

39.38

38.18

2.6M

4.38%

Oct 2
37.71
37.49

38.66

37.47

3.2M

-3.26%

Oct 1
38.98
40

40.38

38.66

3.1M

-4.76%

Sep 30
40.93
40.47

41.58

40.47

1.8M

0.59%

Sep 29
40.69
40.83

40.88

39.77

1.9M

-0.83%

Sep 28
41.03
41.23

41.54

40.28

1.9M

1.36%

Sep 25
40.48
39.21

40.88

38.92

2.8M

2.61%

Sep 24
39.45
38.72

39.98

38.29

2.9M

0.13%

Sep 23
39.4
41.62

41.93

39.29

1.7M

-4.44%

Sep 22
41.23
41.25

41.79

40.6

1.8M

0.19%

Sep 21
41.15
41.81

42.4

40.73

3.6M

-4.35%

Sep 18
43.02
44.28

44.65

42.98

5.0M

-2.78%

Sep 17
44.25
43.33

44.67

43.3

3.3M

0.11%

Sep 16
44.2
43.59

44.87

43.14

4.6M

3.15%

Sep 15
42.85
43.95

44.3

42.76

2.1M

-2.26%

Sep 14
43.84
43.27

44.95

42.84

2.3M

1.36%

Sep 11
43.25
43.56

43.74

42.72

2.2M

-0.62%

Sep 10
43.52
46.92

46.92

43.47

3.4M

-7.31%

Sep 9
46.95
45.96

47.65

45.76

2.2M

2.74%

Sep 8
45.7
45.97

46.86

44.15

2.6M

-3.08%

Sep 4
47.15
47.05

47.84

46.41

2.0M

1.59%

Sep 3
46.41
45.63

47.47

45.4

2.4M

1.13%

Sep 2
45.89
45.7

46.73

45.37

1.8M

-0.11%

Sep 1
45.94
45.7

45.98

45.1

1.5M

-0.22%

Aug 31
46.04
46.94

47.01

45.69

1.6M

-1.92%

Aug 28
46.94
46.71

47.02

45.91

1.7M

1.12%

Aug 27
46.42
46.61

47.06

45.78

1.7M

0.26%

Aug 26
46.3
48.12

48.12

46.26

1.5M

-4.18%

Aug 25
48.32
48.78

48.78

47.35

1.9M

1.02%

Aug 24
47.83
47.91

48.46

47.1

1.7M

0.67%

Aug 21
47.51
47.84

48.16

46.94

1.6M

-1.31%

Aug 20
48.14
47.83

48.83

47.58

2.1M

-0.72%

Aug 19
48.49
49.74

50.22

48.48

2.4M

-3.06%

Aug 18
50.02
51.77

52.58

48.65

2.4M

-4.67%

Aug 17
52.47
53.58

53.58

51.61

1.4M

-2.44%

Aug 14
53.78
52.24

53.79

52.08

1.2M

1.99%

Aug 13
52.73
53.48

54.03

52.53

1.6M

-2.04%

Aug 12
53.83
54.8

54.8

53.27

2.1M

0.58%

Aug 11
53.52
56.33

56.86

53.39

2.4M

-2.94%

Aug 10
55.14
53.58

55.59

53.33

2.8M

3.98%

Aug 7
53.03
52.83

53.54

52.28

2.3M

-0.67%

Aug 6
53.39
53.08

53.71

52.57

1.6M

-0.41%

Aug 5
53.61
51.96

54.2

51.39

3.3M

5.78%

Aug 4
50.68
49.65

50.84

49.65

1.7M

1.69%

Aug 3
49.84
49.32

50.46

48.56

1.6M

1.28%

Jul 31
49.21
47.12

49.29

46.96

2.3M

3.51%

Jul 30
47.54
48.64

49.04

46.54

2.7M

-4.92%

Jul 29
50
50.01

50.3

48.75

2.5M

3.95%

Jul 28
48.1
49.99

50.31

47.97

2.5M

-4.35%

Jul 27
50.29
50.15

50.95

49.74

1.1M

-0.34%

Jul 24
50.46
51.23

51.91

50.39

1.1M

-1.14%

Jul 23
51.04
51.37

51.81

50.11

1.6M

-2.02%

Jul 22
52.09
51.25

52.57

50.1

1.8M

-0.33%

Jul 21
52.26
49.06

52.9

49.06

3.0M

8.42%

Jul 20
48.2
47.92

49.37

47.89

2.0M

0.69%

Jul 17
47.87
49.05

49.8

47.71

1.5M

-1.64%

Jul 16
48.67
48.2

49.42

47.29

1.4M

0.02%

Jul 15
48.66
48.8

49.06

46.97

3.0M

2.49%

Jul 14
47.48
45.08

47.6

44.78

2.1M

4.74%

Jul 13
45.33
45.26

46.58

44.02

2.2M

0.96%

Jul 10
44.9
44.38

45.62

44.14

2.6M

0.49%

Jul 9
44.68
48.99

49.2

44.62

4.4M

-9.41%

Jul 8
49.32
48.46

49.7

48.14

1.9M

1.99%

Jul 7
48.36
48.79

49.92

48.14

1.9M

-2.28%

Jul 6
49.49
52.46

52.46

48.82

2.7M

-3.88%

Jul 2
51.49
51.2

52.08

51

1.9M

3.29%

Jul 1
49.85
51.72

52.3

49.54

1.9M

-3.78%

Jun 30
51.81
49.31

52.19

49.31

2.2M

3.74%

Jun 29
49.94
48.88

49.96

48.42

1.6M

3.01%

Jun 26
48.48
49.92

50.08

48.2

2.7M

-4.25%

Jun 25
50.63
48.59

50.71

48.01

1.5M

3.41%

Jun 24
48.96
51.53

51.8

48.9

2.0M

-6.58%

Jun 23
52.41
52.5

53.72

52.31

2.2M

1.14%

Jun 22
51.82
50.94

51.97

50.17

1.9M

1.13%

Jun 19
51.24
53.55

53.55

51.24

4.9M

-0.79%

Jun 18
51.65
49.87

51.99

49.65

2.1M

2.46%

Jun 17
50.41
51.94

52.06

50.41

1.9M

-3.45%

Jun 16
52.21
52.5

52.56

49.75

2.4M

5.26%

Jun 15
49.6
46.76

49.92

46.26

2.3M

-0.02%

Jun 12
49.61
51.11

51.71

47.92

2.9M

2.14%

Jun 11
48.57
49.55

51.86

48.21

3.5M

-9.33%

Jun 10
53.57
56.18

56.73

53.54

2.2M

-7.11%

Jun 9
57.67
57.09

58.65

56.4

2.8M

-3.85%

Jun 8
59.98
59.83

60.03

58.01

4.4M

5.17%

Jun 5
57.03
56

57.93

55.45

6.3M

8.67%

Jun 4
52.48
51.82

53.23

51.1

1.7M

0.71%

Jun 3
52.11
52.81

52.99

50.66

2.2M

0.72%

Jun 2
51.74
50.08

52.01

49.73

3.2M

6.24%

Jun 1
48.7
47.59

48.94

47.11

2.5M

2.59%

May 29
47.47
48.75

48.75

46.48

2.7M

-2%

May 28
48.44
49.56

49.79

48.33

2.2M

-1.92%

May 27
49.39
49.43

49.57

47.34

1.5M

1.56%

May 26
48.63
49.07

49.61

48.08

1.9M

3.25%

May 22
47.1
46.64

47.19

46.26

1.9M

-0.3%

May 21
47.24
47.65

48.2

46.51

1.3M

-0.21%

May 20
47.34
47.18

48.37

47

1.6M

3.23%

May 19
45.86
49.3

49.3

45.76

1.9M

-6.62%

May 18
49.11
47.22

50.05

46.92

3.1M

11.44%

May 15
44.07
42.45

45.23

42.33

2.6M

3.04%

May 14
42.77
41.54

43.89

40.3

2.8M

0.97%

May 13
42.36
45.1

46.07

41.88

2.8M

-5.45%

May 12
44.8
47.5

47.75

44.59

2.5M

-4.94%

May 11
47.13
47.74

48.3

46.82

2.0M

-2.78%

May 8
48.48
47.69

48.51

47.11

2.1M

4.48%

May 7
46.4
46.9

48.7

45.71

3.0M

3.09%

May 6
45.01
46.1

46.65

44.55

2.7M

-2.45%

May 5
46.14
49

49.18

45.89

2.7M

-0.32%

May 4
46.29
43.13

46.72

42.71

3.5M

4.54%

May 1
44.28
47.28

47.74

43.97

2.8M

-8.96%

Apr 30
48.64
49.62

50.4

47.47

3.9M

-0.75%

Apr 29
49.01
46.58

49.27

45.81

4.0M

10.63%

Apr 28
44.3
44.17

44.67

42.83

2.6M

2.62%

Apr 27
43.17
41.37

43.48

40.44

2.4M

1.67%

Apr 24
42.46
42.64

43.34

40.71

4.0M

1.90%

Apr 23
41.67
41.66

42.67

40.63

3.6M

5.82%

Apr 22
39.38
38.56

39.51

37.1

3.2M

8.28%

Apr 21
36.37
34.13

37.18

33.73

4.2M

1.22%

Apr 20
35.93
33.96

37.42

33.69

4.4M

-3.8%

Apr 17
37.35
32.99

37.54

32.62

4.4M

14.78%

Apr 16
32.54
34.86

34.89

32.41

4.3M

-8.13%

Apr 15
35.42
36

36.68

34.02

4.7M

-8.24%

Apr 14
38.6
39.42

39.56

38.05

3.1M

-3.28%

Apr 13
39.91
41.77

42.27

39.32

2.5M

-1.16%

Apr 9
40.38
41.32

43.8

38.55

5.2M

3.06%

Apr 8
39.18
35.97

39.37

35.79

3.1M

11.50%

Apr 7
35.14
37.87

38.99

34.99

3.7M

0.03%

Apr 6
35.13
33.95

35.63

32.59

3.6M

4.80%

Apr 3
33.52
36.96

37.42

31.05

5.7M

-5.04%

Apr 2
35.3
33.73

37.5

32.15

5.3M

10.38%

Apr 1
31.98
32.19

32.53

30.58

3.9M

-3.96%

Mar 31
33.3
33.29

35.34

32.62

3.6M

4.29%

Mar 30
31.93
32.76

33.19

29.83

7.6M

-6.17%

Mar 27
34.03
34.9

35.85

33.76

3.2M

-7.22%

Mar 26
36.68
34.82

37.62

34.51

4.2M

5.58%

Mar 25
34.74
34.76

37.17

32.71

4.1M

0.64%

Mar 24
34.52
31.23

34.9

30.38

4.2M

19.41%

Mar 23
28.91
30.7

31.3

27.77

5.4M

-5.8%

Mar 20
30.69
32.03

32.82

29.59

5.9M

-1.41%

Mar 19
31.13
30.4

33.73

29.12

4.7M

3.28%

Mar 18
30.14
28.39

30.43

26.06

8.2M

-1.57%

Mar 17
30.62
30.94

34.49

29.8

7.5M

-1.38%

Mar 16
31.05
31

33.71

30.47

7.2M

-11.08%

Mar 13
34.92
35.2

37.24

31

6.3M

6.33%

Mar 12
32.84
33.7

35.24

32.19

8.1M

-10.49%

Mar 11
36.69
37.89

38.85

35.33

8.0M

-7.54%

Mar 10
39.68
36.71

39.88

32.49

9.6M

20.32%

Mar 9
32.98
35.2

36.3

27.6

14.2M

-33.67%

Mar 6
49.72
52.36

53.46

48.34

10.5M

-8.74%

Mar 5
54.48
55.1

55.53

53.49

4.9M

-4.42%

Mar 4
57
59.05

59.05

55.97

3.4M

-1.21%

Mar 3
57.7
57.36

58.61

56.03

4.2M

0.89%

Mar 2
57.19
56.88

57.43

54.67

4.8M

1.80%

Feb 28
56.18
52.01

56.19

52.01

6.1M

2.11%

Feb 27
55.02
53.88

57.25

51.88

5.8M

-1.54%

Feb 26
55.88
57.63

58.18

55.88

3.3M

-2.63%

Feb 25
57.39
60.39

60.52

56.6

3.1M

-4.7%

Feb 24
60.22
61.29

61.8

59.38

2.7M

-6.52%

Feb 21
64.42
63.9

64.7

63.1

1.9M

-0.46%

Feb 20
64.72
63.8

64.98

63.09

2.5M

1.81%

Feb 19
63.57
61.85

63.99

61.55

4.0M

3.97%

Feb 18
61.14
59.44

61.37

59.18

2.6M

1.33%

Feb 14
60.34
60.32

62.04

59.82

7.0M

0.58%

Feb 13
59.99
58.2

60.04

57.91

3.8M

2.08%

Feb 12
58.77
57.38

58.99

57.29

4.0M

4.65%

Feb 11
56.16
56.03

56.65

55.64

1.8M

2.20%

Feb 10
54.95
54.92

55.16

53.94

2.6M

-0.9%

Feb 7
55.45
56.28

56.65

54.99

3.1M

-2.77%

Feb 6
57.03
59.2

59.31

57.02

3.0M

-3.84%

Feb 5
59.31
58.91

59.55

58.02

3.1M

2.84%

Feb 4
57.67
57.7

58.5

56.88

3.0M

2.20%

Feb 3
56.43
56.9

58.02

56.25

3.3M

-0.25%

Jan 31
56.57
57.62

57.69

56.11

3.6M

-3.4%

Jan 30
58.56
57.48

58.94

57.19

4.4M

1.28%

Jan 29
57.82
62.24

62.24

57.52

6.6M

-6.92%

Jan 28
62.12
62.78

64.08

61.72

11.5M

-0.05%

Jan 27
62.15
62.54

63.25

61.93

5.0M

-3.51%

Jan 24
64.41
66.26

66.38

63.57

2.1M

-3.19%

Jan 23
66.53
65.92

67.31

64.7

2.1M

-1%

Jan 22
67.2
68.07

68.73

67.08

2.2M

-1.88%

Jan 21
68.49
69.26

69.61

68.44

2.1M

-2.02%

Jan 17
69.9
70.39

70.74

69.75

1.6M

-0.58%

Jan 16
70.31
70.49

71.66

69.92

1.8M

0.33%

Jan 15
70.08
69.62

70.12

69.17

1.1M

0.03%

Jan 14
70.06
69.36

70.14

68.92

2.5M

1.10%

Jan 13
69.3
68.38

69.56

68.25

1.7M

1.15%

Jan 10
68.51
69.04

69.08

68.1

1.2M

-0.84%

Jan 9
69.09
68.01

69.2

67.08

1.5M

0.83%

Jan 8
68.52
70.92

71

68.03

2.4M

-3.41%

Jan 7
70.94
70.35

70.96

69.59

1.7M

0.11%

Jan 6
70.86
70.23

71.03

69.71

2.1M

1.46%

Jan 3
69.84
68.87

70.29

68.52

2.9M

3.13%

Jan 2
67.72
67.51

68.01

67.14

1.5M

1.36%

Dec 31
66.81
65.58

66.86

65.33

1.5M

1%

Dec 30
66.15
66.53

67.28

66.05

988K

-0.47%

Dec 27
66.46
67.72

67.95

66.23

1.6M

-1.47%

Dec 26
67.45
67.6

67.82

67.26

990K

0.31%

Dec 24
67.24
67.02

67.28

66.64

490K

0.52%

Dec 23
66.89
64.89

67.05

64.84

1.6M

3.16%

Dec 20
64.84
64.98

66.3

64.36

3.6M

1.81%

Dec 19
63.69
64.72

65.3

63.37

2.4M

-2.11%

Dec 18
65.06
64.52

65.89

64.39

2.9M

0.60%

Dec 17
64.67
64.69

65.55

64.33

2.2M

0.11%

Dec 16
64.6
62.94

65.39

62.94

3.5M

3.66%

Dec 13
62.32
63.38

63.96

62.12

1.7M

-1.67%

Dec 12
63.38
61.72

63.51

61.56

2.7M

2.89%

Dec 11
61.6
61.71

62.01

61.39

1.4M

-0.21%

Dec 10
61.73
62.22

62.22

61.28

1.8M

-0.03%

Dec 9
61.75
61.56

62.4

61.35

3.1M

-0.82%

Dec 6
62.26
61.16

62.57

61

2.2M

2.15%

Dec 5
60.95
61.58

61.99

60.84

1.8M

-0.44%

Dec 4
61.22
60.54

61.6

60

3.1M

2.39%

Dec 3
59.79
60.61

60.9

59.72

2.6M

-2.29%

Dec 2
61.19
62.55

62.97

60.92

2.6M

-1.45%

Nov 29
62.09
62.35

62.87

61.49

1.6M

-1.63%

Nov 27
63.12
63.73

63.73

62.29

2.5M

-0.71%

Nov 26
63.57
64.58

65.13

63.53

3.8M

-1.82%

Nov 25
64.75
64.28

65.12

63.81

3.0M

0.59%

Nov 22
64.37
67.25

67.25

64.35

2.5M

-3.8%

Nov 21
66.91
67.65

67.65

66.4

1.8M

-0.33%

Nov 20
67.13
66.36

68.16

65.97

2.5M

1.40%

Nov 19
66.2
66.41

66.95

65.3

2.7M

-0.88%

Nov 18
66.79
67.55

67.76

66.02

3.5M

-1.81%

Nov 15
68.02
68.25

68.74

67.59

2.4M

0.25%

Nov 14
67.85
69.03

69.4

67.72

2.2M

-1.62%

Nov 13
68.97
70.21

70.49

68.35

3.8M

-3.95%

Nov 12
71.81
72.84

74.11

71.16

3.2M

-1.36%

Nov 11
72.8
70.81

72.95

70.7

1.8M

1.32%

Nov 8
71.85
70.22

72.19

69.88

2.3M

1.58%

Nov 7
70.73
69.79

70.84

69.57

3.1M

3.01%

Nov 6
68.66
69.06

69.74

67.83

2.1M

-1.49%

Nov 5
69.7
69.76

69.97

68.15

2.9M

0.66%

Nov 4
69.24
69.94

70.48

68.86

3.5M

0.48%

Nov 1
68.91
66.76

69.32

66.41

2.4M

4.81%

Oct 31
65.75
64.37

65.79

64.03

2.7M

1.53%

Oct 30
64.76
65.56

67.19

64.19

3.4M

-4.48%

Oct 29
67.8
66.09

68.72

65.63

2.0M

1.85%

Oct 28
66.57
67.27

67.66

66.15

1.7M

-0.31%

Oct 25
66.78
66.52

67.49

65.85

1.4M

-0.13%

Oct 24
66.87
67.01

67.49

66.2

2.1M

0.38%

Oct 23
66.62
67.38

67.59

66.23

2.6M

-1.38%

Oct 22
67.55
66.34

68.61

65.87

1.9M

2.49%

Oct 21
65.91
64.68

66.03

64.4

1.4M

1.48%

Oct 18
64.95
65.26

66.15

64.69

1.6M

-0.32%

Oct 17
65.16
65.36

65.64

64.62

1.2M

-0.11%

Oct 16
65.23
66.12

66.59

64.99

1.9M

-1.36%

Oct 15
66.13
66.92

67.68

65.96

1.6M

-1.58%

Oct 14
67.19
65.76

67.56

65.45

2.3M

0.63%

Oct 11
66.77
66.83

67.76

66.26

2.1M

1.30%

Oct 10
65.91
64.69

66.1

64.51

2.2M

2.42%

Oct 9
64.35
63.15

64.72

62.93

2.2M

3.59%

Oct 8
62.12
61.67

63.44

61.4

2.6M

-0.93%

Oct 7
62.7
62.76

63.6

62.36

2.9M

0.50%

Oct 4
62.39
61.94

62.56

61.12

3.0M

0.97%

Oct 3
61.79
58.78

61.87

58.31

3.3M

4.16%

Oct 2
59.32
60.21

60.47

58.9

3.4M

-2.14%

Oct 1
60.62
61.17

62.09

60.34

3.7M

0.23%

Sep 30
60.48
59.71

60.86

59.53

2.4M

0.58%

Sep 27
60.13
60.53

61.79

59.76

3.3M

-2.51%

Sep 26
61.68
62.77

62.82

61.22

2.3M

-2.9%

Sep 25
63.52
63.38

64.16

62.48

1.9M

-1.24%

Sep 24
64.32
65.13

65.32

63.25

4.2M

-1.82%

Sep 23
65.51
65

66.02

65

1.8M

-0.24%

Sep 20
65.67
66.06

66.63

65.4

3.6M

0.14%

Sep 19
65.58
67.8

68

65

2.5M

-1.99%

Sep 18
66.91
66.8

68.06

66.35

3.3M

-1.31%

Sep 17
67.8
69.5

69.98

64.91

4.9M

-3.54%

Sep 16
70.29
66.95

71.06

66.28

6.9M

11.18%

Sep 13
63.22
63.81

64.14

62.75

2.9M

-0.41%

Sep 12
63.48
63.22

64.8

63.06

2.7M

-2.26%

Sep 11
64.95
63.6

65.09

63.27

3.4M

2.75%

Sep 10
63.21
64.41

65.04

62.29

6.0M

-1.33%

Sep 9
64.06
64.84

65.05

63.02

4.8M

0.03%

Sep 6
64.04
63.8

64.64

63.34

4.1M

-1.46%

Sep 5
64.99
65.5

65.99

64.88

2.4M

-0.08%

Sep 4
65.04
64.24

65.4

63.47

2.6M

2.78%

Sep 3
63.28
61.35

63.59

61.05

2.6M

0.52%

Aug 30
62.95
62.41

63.23

61.53

2.1M

1.14%

Aug 29
62.24
62

62.99

61.52

2.8M

1.32%

Aug 28
61.43
60.31

61.65

59.76

2.9M

2.88%

Aug 27
59.71
60.22

60.79

59.14

2.0M

-0.35%

Aug 26
59.92
60.66

60.74

59.16

1.8M

0.60%

Aug 23
59.56
62.2

63.55

59.27

3.8M

-6.86%

Aug 22
63.95
64.96

65.33

63.85

1.4M

-1.36%

Aug 21
64.83
63.67

65.41

63.55

3.0M

3.56%

Aug 20
62.6
62.55

63.64

62.3

2.4M

-0.87%

Aug 19
63.15
61.15

63.39

60.69

4.0M

5.57%

Aug 16
59.82
59.98

60.39

59.32

2.4M

0.34%

Aug 15
59.62
58.89

59.79

58.35

2.4M

0.44%

Aug 14
59.36
60.15

60.61

58.73

2.9M

-4.29%

Aug 13
62.02
60.45

62.76

59.97

2.7M

1.99%

Aug 12
60.81
60.35

61.36

59.73

2.4M

0.31%

Aug 9
60.62
60.71

61.98

60.03

2.6M

0.45%

Aug 8
60.35
58.71

60.39

58.15

2.5M

4.02%

Aug 7
58.02
55.96

58.63

55.63

4.5M

0.90%

Aug 6
57.5
59.29

59.89

56.99

3.1M

-2.24%

Aug 5
58.82
60.22

60.55

58.6

3.6M

-5.05%

Aug 2
61.95
63.94

64.23

61

3.0M

-2.69%

Aug 1
63.66
63.25

65.69

62.65

4.2M

-1.82%

Jul 31
64.84
61.97

67.21

61.97

4.9M

4.58%

Jul 30
62
59.79

62.25

59.51

3.3M

3.37%

Jul 29
59.98
59.79

60.12

58.66

6.0M

0.25%

Jul 26
59.83
59.72

60.1

59.08

2.6M

0.03%

Jul 25
59.81
60.91

60.91

59.57

3.0M

-1.3%

Jul 24
60.6
60.02

61.08

59.71

2.8M

0.60%

Jul 23
60.24
60.41

60.69

59.63

1.7M

-0.3%

Jul 22
60.42
60.71

60.99

59.3

1.7M

-0.31%

Jul 19
60.61
59.75

60.94

59.36

3.9M

1.27%

Jul 18
59.85
59.36

60.12

59.12

2.8M

0.34%

Jul 17
59.65
61.65

61.87

59.37

3.7M

-3.32%

Jul 16
61.7
62.11

62.85

61.04

2.0M

-0.76%

Jul 15
62.17
63.61

63.74

61.76

2.2M

-1.52%

Jul 12
63.13
62.96

63.58

62.4

1.8M

1.02%

Jul 11
62.49
63.28

63.33

62.19

1.4M

-1.09%

Jul 10
63.18
63

63.88

62.66

2.3M

1.82%

Jul 9
62.05
61.62

62.14

60.81

1.9M

0.55%

Jul 8
61.71
62.46

62.93

61.54

2.7M

-2.06%

Jul 5
63.01
62.22

63.08

62.01

1.6M

0.95%

Jul 3
62.42
62.84

63.11

61.89

1.9M

-0.35%

Jul 2
62.64
64

64

62.08

2.1M

-2.54%

Jul 1
64.27
65.33

65.76

64.03

2.5M

1.10%

Jun 28
63.57
64.36

64.7

62.6

3.4M

-1.12%

Jun 27
64.29
65.33

66.03

63.94

2.1M

-1.67%

Jun 26
65.38
63.11

65.79

62.99

3.6M

5.13%

Jun 25
62.19
61.31

62.68

61.31

2.1M

0.97%

Jun 24
61.59
61.24

61.92

60.93

2.4M

0.64%

Jun 21
61.2
61.66

62.28

61.12

3.4M

-0.2%

Jun 20
61.32
60.49

61.75

60.31

3.5M

4.07%

Jun 19
58.92
58.57

59.51

57.9

2.1M

0.36%

Jun 18
58.71
58.56

59.76

57.51

3.6M

1.47%

Jun 17
57.86
56.85

58.28

56.77

2.7M

1.07%

Jun 14
57.25
58.04

58.48

56.98

4.8M

-1.82%

Jun 13
58.31
58.03

58.91

57.71

3.2M

2.82%

Jun 12
56.71
57.32

58.13

56.63

4.6M

-2.22%

Jun 11
58
58.03

58.6

57.41

2.8M

1.26%

Jun 10
57.28
56.81

57.91

56.42

2.2M

1.29%

Jun 7
56.55
55.72

56.91

55.35

4.6M

1.86%

Jun 6
55.52
54.32

55.77

54.32

5.0M

2.47%

Jun 5
54.18
55.99

56.06

53.58

4.5M

-2.97%

Jun 4
55.84
55.2

55.93

54.38

3.4M

2.03%

Jun 3
54.73
56.3

56.61

54.52

3.6M

-2.02%

May 31
55.86
56.33

57.15

55.58

2.8M

-3.34%

May 30
57.79
58.44

58.87

57.46

1.8M

-1.28%

May 29
58.54
57.95

58.56

57.23

2.6M

-1.08%

May 28
59.18
60.15

60.69

59.07

2.4M

-0.49%

May 24
59.47
59.9

61

58.53

2.5M

0.78%

May 23
59.01
62.19

62.39

58

5.0M

-7.93%

May 22
64.09
65.72

66.02

63.92

3.0M

-3.57%

May 21
66.46
65.52

66.5

65.25

2.1M

1.81%

May 20
65.28
65.73

65.97

64.97

2.1M

-0.62%

May 17
65.69
65.55

66.56

65.37

1.6M

-0.99%

May 16
66.35
65.64

66.72

65.46

2.3M

2.01%

May 15
65.04
63.6

65.27

63.29

2.3M

1.34%

May 14
64.18
63.51

65

63.36

2.2M

2.03%

May 13
62.9
63.06

63.36

62.09

2.3M

-1.07%

May 10
63.58
63.17

63.84

62.36

2.3M

0.51%

May 9
63.26
62.46

63.39

61.87

1.9M

-0.28%

May 8
63.44
62.32

63.84

62.21

2.5M

1.83%

May 7
62.3
61.81

62.32

61.15

9.2M

-0.81%

May 6
62.81
61.9

63.08

61.12

2.6M

-0.66%

May 3
63.23
62.75

63.76

62.06

2.7M

2.10%

May 2
61.93
61.78

63.03

61.18

3.0M

-1.87%

May 1
63.11
64.38

65.15

63.1

2.2M

-1.58%

Apr 30
64.12
64.5

64.64

63.7

3.6M

0.31%

Apr 29
63.92
64.02

64.42

63.35

2.7M

0.11%

Apr 26
63.85
63.49

64.22

62.75

3.8M

-0.51%

Apr 25
64.18
66.46

67.15

63.93

7.6M

-2.54%

Apr 24
65.85
67.75

68.25

65.76

4.3M

-2.39%

Apr 23
67.46
67.75

68.08

66.89

3.8M

-0.62%

Apr 22
67.88
66.95

68.27

66.26

4.3M

3.07%

Apr 18
65.86
66.05

66.59

65.66

2.2M

-0.09%

Apr 17
65.92
66.65

67

65.74

2.1M

-0.59%

Apr 16
66.31
65.28

66.48

64.66

2.6M

1.17%

Apr 15
65.54
65.7

66.26

65.25

2.0M

-0.85%

Apr 12
66.1
65

66.25

64.61

6.4M

4.44%

Apr 11
63.29
62.97

63.69

62.23

2.1M

-0.11%

Apr 10
63.36
62.96

63.63

62.84

2.9M

1.31%

Apr 9
62.54
62.71

63.31

61.89

3.1M

-0.86%

Apr 8
63.08
63.1

63.62

62.59

4.2M

0.13%

Apr 5
63
61

63.1

60.87

4.8M

3.70%

Apr 4
60.75
59.5

60.81

59.13

2.5M

2%

Apr 3
59.56
60.55

60.81

59.3

1.9M

-1.31%

Apr 2
60.35
61.55

61.55

60.12

3.1M

-0.81%

Apr 1
60.84
61.08

61.45

60.41

2.6M

1.01%

Mar 29
60.23
61.59

61.93

60.11

2.2M

-1.2%

Mar 28
60.96
59.61

61.03

59.54

1.7M

1.16%

Mar 27
60.26
61.03

61.51

59.85

2.3M

-1.36%

Mar 26
61.09
60.69

61.53

60.16

3.1M

0%