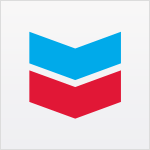 Chevron
About
Profile
Our success is driven by our people and their commitment to getting results the right way – by operating responsibly, executing with excellence, applying innovative technologies and capturing new opportunities for profitable growth.
---
Headquarters
San Ramon, California, United States
---
Available for logged in users only.


The multiple price alert feature will smartly add or remove $1 if your alert was hit.
It's only available if you are logged in, a V.I.P. member or if you are using the AI chrome extension.

Contact us via Twitter if you are interested in trying it out.
4 stocks to watch on Friday: Amazon, Intel and more
Chevron tops Q1 estimates as refining profits soar
Chevron Non-GAAP EPS of $3.55 beats by $0.14, revenue of $50.79B beats by $1.3B
Exxon, Chevron Q1 2023 earnings on deck, what to expect
Supreme Court allows state, local climate lawsuits against oil companies
Catalyst watch: Earnings blitz, Mobileye lockup expiration and the new one-day VIX debut
Earnings Week Ahead: Amazon, Meta Platforms, Alphabet, Coca-Cola, Boeing, and more
Walmart joins Chevron, Cummins to unveil 15-liter RNG engine for trucks
Chevron seeks drilling ship to expand East Mediterranean gas search - report
Chevron showcases renewable gas blend as alternative to electric vehicles
Chevron set to outperform Exxon after lagging, Scotiabank says in upgrade
CEO pay at Exxon, Chevron rose in 2022 alongside stock prices
Chevron nears oil deal in shared Angola-Congo offshore block - report
Kazakhstan takes Shell, Eni, other oil majors to arbitration over costs
Oil and gas leads S&P sectors, with shale producers rising on takeover talk
Energy stocks skyrocket with crude oil on OPEC+ production cut
Marathon Oil, Chevron to develop Equatorial Guinea gas mega-hub
Chevron, Exxon top buyers in Gulf of Mexico drilling auction
BP, Adnoc to jointly buy 50% of Israel's NewMed in $2B deal
Halliburton, Honeywell poised to sign new energy deals in Libya - WSJ
Earnings History
Date
EPS / Forecast
Revenue / Forecast
January 28, 2022

2.56

/ 3.1

48.13B

/ 44.68B
Beat!

October 29, 2021

2.96

/ 2.2

44.71B

/ 39.97B
Beat!

July 30, 2021

1.71

/ 1.59

37.6B

/ 36.33B
Beat!

April 30, 2021

0.9

/ 0.8873

32.03B

/ 32.54B
January 29, 2021

-0.01

/ 0.0918

25.25B

/ 25.82B
October 30, 2020

0.11

/ -0.2565

24.45B

/ 25.84B
July 31, 2020

-1.59

/ -0.93

13.49B

/ 21.87B
May 1, 2020

1.29

/ 0.65

31.5B

/ 29.14B
Beat!

January 31, 2020

1.24

/ 1.46

36.35B

/ 38.96B
November 1, 2019

1.4

/ 1.51

36.12B

/ 38B
August 2, 2019

2.28

/ 1.76

38.85B

/ 40.12B
April 26, 2019

1.32

/ 1.3

35.2B

/ 38.42B
February 1, 2019

1.95

/ 1.87

42.35B

/ 42.48B
November 2, 2018

2.39

/ 2.06

43.99B

/ 46.67B
July 27, 2018

1.78

/ 2.09

42.24B

/ 45.65B
April 27, 2018

1.9

/ 1.48

37.76B

/ 40.97B
February 2, 2018

1.90

/ 1.22

36.57B

/ 37,588M
October 27, 2017

0.85

/ 0.98

34.09B

/ 34,057M
Beat!

July 28, 2017

0.91

/ 0.87

32.76B

/ 32,093M
Beat!

April 28, 2017

1.23

/ 0.86

31.36B

/ 33,305M
Date
Price
Open
High
Low
Vol
Change
ER
May 26
154.08
155.29

155.63

153.46

7.5M

-0.31%

May 25
154.56
154.68

155.63

153.5

6.9M

-1.72%

May 24
157.27
157.95

158.57

156.29

7.0M

0.27%

May 23
156.85
154.14

157.68

153.84

10.4M

2.89%

May 22
152.44
153.79

154.83

152.09

11.5M

-1.8%

May 19
155.23
154.89

156.44

153.99

8.1M

0.79%

May 18
154.01
152.87

154.24

151.53

7.5M

-1.09%

May 17
155.71
154.79

156.42

153.96

6.2M

1.43%

May 16
153.51
156.48

157.02

153.33

7.0M

-2.35%

May 15
157.2
157.23

158.16

156.23

5.1M

0.37%

May 12
156.62
157

157.93

155.56

4.9M

0.26%

May 11
156.22
155.38

156.32

153.89

6.7M

-0.55%

May 10
157.09
160.44

160.44

155.88

6.2M

-1.28%

May 9
159.12
158.11

160.41

157.91

5.0M

-0.29%

May 8
159.58
161.57

162.3

159.52

5.0M

-0.39%

May 5
160.21
159.3

161.12

158.78

5.8M

2.55%

May 4
156.22
157.11

158.2

155.42

7.5M

-0.39%

May 3
156.83
158.15

159.57

156.74

7.5M

-2.01%

May 2
160.04
165.32

165.38

158.45

10.7M

-4.31%

May 1
167.24
167.71

168.73

166.36

6.1M

-0.79%

Apr 28
168.58
164.5

168.94

164.05

10.0M

0.98%

Apr 27
166.95
166.43

167.39

165.07

6.4M

0.58%

Apr 26
165.98
168.21

168.95

165.23

5.9M

-1.78%

Apr 25
168.99
170.32

170.4

168.43

5.8M

-1.45%

Apr 24
171.48
169.1

172.38

168.58

7.2M

1.40%

Apr 21
169.12
169.83

170.59

168.84

7.2M

-0.43%

Apr 20
169.85
168.76

170.06

168.02

5.9M

-0.49%

Apr 19
170.68
169.46

170.74

169.1

5.5M

0.09%

Apr 18
170.52
170.82

172.39

170.13

8.0M

-0.23%

Apr 17
170.92
172.39

172.54

170.22

7.0M

-0.88%

Apr 14
172.44
172.5

172.88

171.22

4.9M

0.20%

Apr 13
172.09
170.25

172.47

169.82

6.9M

1.34%

Apr 12
169.82
170.45

171.12

169.47

6.2M

0.35%

Apr 11
169.22
169.07

170.34

168.07

5.5M

0.55%

Apr 10
168.29
168.49

169.68

167.31

5.9M

0.38%

Apr 6
167.65
169.35

169.41

167.13

5.8M

-1.31%

Apr 5
169.88
169.26

170.44

167.74

6.5M

0.50%

Apr 4
169.04
171.14

171.14

167.72

7.5M

-0.54%

Apr 3
169.95
169.8

171.1

168.92

12.9M

4.16%

Mar 31
163.16
162.7

163.72

162.15

7.0M

0.47%

Mar 30
162.39
162.25

163.01

161.58

6.3M

0.95%

Mar 29
160.86
160.62

161.32

159.33

7.6M

0.86%

Mar 28
159.49
157.28

160.19

156.68

5.6M

1.17%

Mar 27
157.65
157.4

158.48

155.69

7.0M

1.02%

Mar 24
156.06
152.1

156.65

151.83

6.6M

1%

Mar 23
154.52
157.02

158.76

153.14

7.9M

-0.99%

Mar 22
156.07
159.87

160.06

155.93

6.3M

-2.03%

Mar 21
159.31
157.16

159.57

156.47

9.8M

3.06%

Mar 20
154.58
151.74

155.78

151.29

8.5M

1.47%

Mar 17
152.34
153.62

155.38

150.6

33.2M

-1.26%

Mar 16
154.29
150.16

155.46

149.91

12.9M

0.32%

Mar 15
153.8
155.59

157.95

152.01

14.1M

-4.33%

Mar 14
160.76
158.26

164.02

157.88

10.0M

1.29%

Mar 13
158.71
156.44

160.95

153.8

10.1M

-0.6%

Mar 10
159.67
160.94

164.67

158.67

7.4M

-0.52%

Mar 9
160.51
163.79

165.49

160.19

6.2M

-1.52%

Mar 8
162.99
163.23

165.29

161.38

5.4M

-0.63%

Mar 7
164.03
165.7

166.6

163.58

7.4M

-1.29%

Mar 6
166.17
164.34

166.8

163.81

7.7M

0.73%

Mar 3
164.96
160.87

165.58

160.42

6.0M

0%