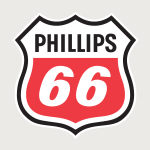 Phillips 66
About
Profile
With more than 140 years of experience, we are well-positioned to help fulfill global energy needs. We are a diversified energy manufacturing and logistics company with unique businesses in Refining, Midstream, Chemicals and Marketing and Specialties.
---
Headquarters
Houston, Texas, United States
---
Available for logged in users only.


The multiple price alert feature will smartly add or remove $1 if your alert was hit.
It's only available if you are logged in, a V.I.P. member or if you are using the AI chrome extension.

Contact us via Twitter if you are interested in trying it out.
Phillips 66 Non-GAAP EPS of $4.21 beats by $0.65
Phillips 66 Q1 2023 earnings on deck, what to expect
EPA issues emergency E15 waiver for second straight summer
EPA expects year-round sales of E15 ethanol fuel by next year
Valero, Marathon Petroleum cut at Wells Fargo in cautious refining outlook
Crude oil rally loses steam as demand worries return
Marathon Petroleum cut to Neutral at J.P. Morgan after strong three-year run
California oil company 'price gouging' bill rushes through state Senate, moves to Assembly
California to empower oil company watchdog to monitor gasoline prices
Energy stocks drop with crude prices as SVB collapse sparks economic fears
Marathon Petroleum the top buyer of SPR crude in latest sale
Phillips 66 up 3.5% as UBS launches upbeat coverage of oil refiners
Stocks that thrive and struggle the most as rates rise - BofA
Energy tops S&P leaderboard as U.S. crude supply gain smallest in five weeks
EPA to push plan to sell E15 gasoline in Midwest year-round starting 2024
Energy stocks, crude prices climb on Russian production cut
Phillips 66 raises quarterly dividend by 8.2% to $1.05/share
Phillips 66, Vivakor the only losers among Energy/Materials stocks, Lithium Americas leads gainers
Phillips 66 plunges after Q4 earnings miss as refining margin declined
Phillips 66 Non-GAAP EPS of $4.00 misses by $0.35
Earnings History
Date
EPS / Forecast
Revenue / Forecast
January 28, 2022

2.94

/ 1.91

33.57B

/ 28.58B
Beat!

October 29, 2021

3.18

/ 1.9

31.47B

/ 31.28B
Beat!

August 3, 2021

0.74

/ 0.6411

27.89B

/ 26.19B
Beat!

July 23, 2021

-

/ 0.9775

-

/ 20.52B
April 30, 2021

-1.16

/ -1.4

21.93B

/ 21.83B
Beat!

January 29, 2021

-1.16

/ -1.06

16.77B

/ 16.11B
Beat!

October 30, 2020

-0.01

/ -0.7952

16.3B

/ 16.21B
Beat!

July 31, 2020

-0.74

/ -0.93

11.18B

/ 11.18B
May 1, 2020

1.02

/ 0.71

21.24B

/ 21.24B
Beat!

January 31, 2020

1.54

/ 1.56

29.37B

/ 29.61B
Beat!

October 25, 2019

3.11

/ 2.58

27.22B

/ 27.77B
July 26, 2019

3.02

/ 2.72

28.52B

/ 28.35B
Beat!

April 30, 2019

0.4

/ 0.34

23.66B

/ 23.39B
Beat!

February 8, 2019

4.87

/ 2.86

29.47B

/ 31.66B
October 26, 2018

3.1

/ 2.43

30.59B

/ 30.2B
Beat!

July 27, 2018

2.8

/ 2.19

29.74B

/ 29.36B
Beat!

April 27, 2018

1.04

/ 0.91

23.83B

/ 27.88B
February 2, 2018

1.07

/ 0.86

29.89B

/ 30,614M
October 27, 2017

1.66

/ 1.57

25.88B

/ 27,868M
August 1, 2017

1.09

/ 1.01

24.00B

/ 24,689M
April 28, 2017

0.56

/ 0.05

22.83B

/ 26,975M
Date
Price
Open
High
Low
Vol
Change
ER
May 2
94.73
97.9

98.19

93.11

4.2M

-3.73%

May 1
98.4
98.2

99.59

97.58

2.5M

-0.61%

Apr 28
99
97.02

99.6

96.81

2.7M

1.29%

Apr 27
97.74
99.11

99.47

96.33

3.1M

-1.54%

Apr 26
99.27
99.53

100.41

98.32

2.7M

-0.05%

Apr 25
99.32
99.57

100.28

99.05

2.7M

-1.36%

Apr 24
100.69
99.57

101.35

99.46

2.9M

0.54%

Apr 21
100.15
101.17

101.95

99.48

3.1M

-1.09%

Apr 20
101.25
101.71

102.76

100.6

3.8M

-1.76%

Apr 19
103.06
104.31

104.4

100.79

3.7M

-1.2%

Apr 18
104.31
103.63

104.84

103.15

2.9M

0.38%

Apr 17
103.92
105.88

106.2

103.46

3.3M

-2.2%

Apr 14
106.26
106.19

106.9

105.26

2.1M

-0.01%

Apr 13
106.27
105.59

106.35

104.74

2.7M

0.23%

Apr 12
106.03
106.67

107.47

105.86

3.2M

-0.4%

Apr 11
106.46
105.8

107.33

105.17

2.5M

1.43%

Apr 10
104.96
103.01

105.46

103

2.9M

2.06%

Apr 6
102.84
104.81

105.34

102.46

3.8M

-1.52%

Apr 5
104.43
98.4

104.64

98.16

6.2M

6.26%

Apr 4
98.28
102.36

102.92

97.51

4.0M

-4.5%

Apr 3
102.91
104.99

104.99

102.17

4.2M

1.51%

Mar 31
101.38
99.87

101.44

99.16

3.9M

1.39%

Mar 30
99.99
101.28

101.43

99.68

2.3M

-0.29%

Mar 29
100.28
99.75

101.09

99.25

3.1M

1.52%

Mar 28
98.78
96.15

99.87

96

3.3M

2.65%

Mar 27
96.23
95.21

96.87

93.74

3.5M

2.67%

Mar 24
93.73
91.64

93.94

90.66

3.7M

0.20%

Mar 23
93.54
95.24

96.57

92.7

2.9M

-1.21%

Mar 22
94.69
95.75

97.34

94.67

3.0M

-0.9%

Mar 21
95.55
97.48

98.31

95.13

7.2M

0%

Mar 20
95.55
95.21

96.87

94.79

4.7M

0.88%

Mar 17
94.72
95.27

96.45

93.48

10.3M

-0.35%

Mar 16
95.05
91.48

95.31

91.36

5.8M

1.49%

Mar 15
93.65
94.58

95

92.6

6.7M

-4.39%

Mar 14
97.95
96.38

100.4

95.75

3.5M

2.54%

Mar 13
95.52
98.16

98.32

95.08

6.0M

-5.63%

Mar 10
101.22
101.41

103.92

100.59

4.4M

0.08%

Mar 9
101.14
100.32

104.07

100.05

5.2M

1.84%

Mar 8
99.31
101.83

102.66

98.36

3.9M

-2.44%

Mar 7
101.79
103.74

103.97

101.24

3.1M

-2.11%

Mar 6
103.98
105.08

105.08

102.81

4.0M

-1.92%

Mar 3
106.02
104.61

106.64

104.2

3.8M

0.20%

Mar 2
105.81
106.5

107.35

104.35

4.6M

-1.33%

Mar 1
107.24
103

107.45

102.62

4.6M

4.56%

Feb 28
102.56
104.63

104.88

101.87

4.1M

-1.05%

Feb 27
103.65
102.43

104.33

102.01

2.7M

1.62%

Feb 24
102
99.1

102.01

98.1

3.0M

1.64%

Feb 23
100.35
101.05

101.5

99.12

2.7M

0.88%

Feb 22
99.47
99.32

100.81

98.53

2.1M

-0.18%

Feb 21
99.65
98.93

100.69

98.49

2.5M

0.11%

Feb 17
99.54
102.02

102.57

99.18

3.5M

-5.13%

Feb 16
104.92
106.47

107.3

104.82

2.9M

-1.62%

Feb 15
106.65
107

107.66

105.25

2.5M

-1.2%

Feb 14
107.95
107.5

108.84

107.1

2.3M

-0.29%

Feb 13
108.26
107

108.31

105.75

2.6M

0.82%

Feb 10
107.38
103.73

107.53

103.48

3.0M

5.16%

Feb 9
102.11
103.16

104.28

101.92

2.9M

-0.61%

Feb 8
102.74
101.76

103.65

101.24

3.6M

0.45%

Feb 7
102.28
98.86

102.38

98.49

3.6M

4.28%

Feb 6
98.08
98.58

99.5

96.15

2.6M

-0.74%

Feb 3
98.81
99.28

100.61

98.51

3.5M

-0.17%

Feb 2
98.98
98

99

96.34

4.7M

1.01%

Feb 1
97.99
99.8

101.59

97.03

4.5M

-2.27%

Jan 31
100.27
104.7

104.7

99.13

7.8M

-5.78%

Jan 30
106.42
108.37

108.93

105.89

3.1M

-2.12%

Jan 27
108.73
111.44

111.84

108.7

2.5M

-2.48%

Jan 26
111.49
109.55

111.67

108.28

2.7M

2.43%

Jan 25
108.85
106.36

108.86

105.54

2.9M

1.72%

Jan 24
107.01
94.25

107.5

94.25

2.4M

0.07%

Jan 23
106.94
107.5

108.68

106.6

3.0M

-0.02%

Jan 20
106.96
104.8

107.24

103.83

3.0M

2.47%

Jan 19
104.38
102.68

104.82

101.83

2.6M

1.63%

Jan 18
102.71
103.22

105.51

102.3

2.9M

0.20%

Jan 17
102.51
103.55

105.01

102.36

2.6M

-0.5%

Jan 13
103.03
102.86

103.38

101.52

2.1M

0.17%

Jan 12
102.86
101.94

103.77

101.72

2.2M

1.42%

Jan 11
101.42
102.47

102.73

100.53

3.5M

-0.15%

Jan 10
101.57
102.44

103.45

100.57

3.3M

-0.43%

Jan 9
102.01
106.7

106.97

101.56

4.7M

-3.49%

Jan 6
105.7
104.22

106.33

103.82

3.1M

2.60%

Jan 5
103.02
100.2

103.07

100.2

3.3M

2.32%

Jan 4
100.68
99.55

102

99.38

2.9M

-0.35%

Jan 3
101.03
103.4

104.47

100.54

2.9M

-2.93%

Dec 30
104.08
103.84

104.88

103.51

2.1M

-0.03%

Dec 29
104.11
102

104.29

101.67

1.8M

1.92%

Dec 28
102.15
104.4

104.72

101.99

1.9M

-2.32%

Dec 27
104.58
104.57

104.79

103.69

2.5M

0.62%

Dec 23
103.94
101.05

104.02

101.05

2.2M

3.39%

Dec 22
100.53
103.4

103.49

98.97

2.3M

-2.73%

Dec 21
103.35
104.24

104.66

102.27

2.5M

0.69%

Dec 20
102.64
101

103.45

100.6

2.4M

2.02%

Dec 19
100.61
101.31

102.39

99.57

2.3M

-0.03%

Dec 16
100.64
99.75

100.95

99.06

7.2M

-0.82%

Dec 15
101.47
100.75

101.53

99.68

2.4M

0.19%

Dec 14
101.28
102.2

103.17

101.05

2.5M

-0.83%

Dec 13
102.13
103.97

104.33

101.74

3.0M

0.06%

Dec 12
102.07
98.67

102.15

98.02

3.6M

4.15%

Dec 9
98
100.46

101.25

97.94

3.2M

-2.87%

Dec 8
100.9
104.63

104.75

100.47

2.9M

-2.05%

Dec 7
103.01
102.75

104.96

101.92

2.8M

-0.07%

Dec 6
103.08
103.35

105.36

101.96

3.6M

-1.03%

Dec 5
104.15
107.8

108.17

103.2

3.0M

-2.35%

Dec 2
106.66
107.2

108.7

106.05

2.7M

-1.28%

Dec 1
108.04
109.08

109.67

106.86

3.2M

-0.37%

Nov 30
108.44
110.16

110.37

107

3.8M

-0.49%

Nov 29
108.97
109.12

110.32

108.41

3.6M

1.07%

Nov 28
107.82
108.25

110.09

107.6

3.5M

-2.67%

Nov 25
110.78
111.04

111.81

110.35

1.4M

0.06%

Nov 23
110.71
110.48

111.84

109.45

2.7M

-1.41%

Nov 22
112.29
110.83

112.85

110.55

3.5M

2.99%

Nov 21
109.03
107.49

109.27

105.9

3.0M

0.04%

Nov 18
108.99
107.97

109.3

106.89

3.7M

-0.67%

Nov 17
109.73
106.03

109.87

105.8

2.4M

1.90%

Nov 16
107.68
108.88

110.6

107.39

3.0M

-3.09%

Nov 15
111.11
110.71

111.69

109.31

3.8M

0.77%

Nov 14
110.26
111

113.53

110.23

4.0M

-0.93%

Nov 11
111.3
107.83

112.71

107.78

5.6M

4.76%

Nov 10
106.24
106.17

106.4

104.31

3.5M

2.07%

Nov 9
104.09
106.59

108.51

103.23

4.6M

-0.97%

Nov 8
105.11
105.27

105.74

103.62

2.5M

-0.3%

Nov 7
105.43
103.87

105.95

103.87

3.0M

1.88%

Nov 4
103.48
105.14

105.82

102.39

3.1M

0.35%

Nov 3
103.12
102.57

103.94

101.56

3.1M

-0.12%

Nov 2
103.24
106.71

106.88

103.01

3.7M

-3.86%

Nov 1
107.38
107

109.98

106.33

5.8M

2.96%

Oct 31
104.29
102.67

105.34

102.67

3.5M

0.09%

Oct 28
104.2
104.52

106.06

102.7

3.6M

0.62%

Oct 27
103.56
104

105.96

103.45

3.3M

1.27%

Oct 26
102.26
100.68

102.98

100.39

3.2M

2.04%

Oct 25
100.22
99.65

100.73

98.6

2.6M

-0.18%

Oct 24
100.4
100.3

101.4

99.92

2.0M

-0.04%

Oct 21
100.44
98.26

100.68

97.79

3.3M

2.76%

Oct 20
97.74
98.77

99.9

97.47

3.0M

-0.21%

Oct 19
97.95
96.46

98.86

95.6

3.3M

1.91%

Oct 18
96.11
95.96

97.29

93.97

2.7M

0.68%

Oct 17
95.46
95.77

97.99

94.54

3.7M

1.45%

Oct 14
94.1
96.5

97.5

93.92

3.9M

-2.89%

Oct 13
96.9
91.96

97.9

91.81

3.7M

4.26%

Oct 12
92.94
89.89

93.73

89.03

2.8M

2.88%

Oct 11
90.34
90.12

91.97

88.64

2.9M

-0.85%

Oct 10
91.11
93.16

93.88

90.8

2.8M

-1.5%

Oct 7
92.5
93.9

94.5

91.86

3.3M

-0.92%

Oct 6
93.36
91.91

93.78

91.55

3.2M

0.81%

Oct 5
92.61
89.6

93.8

89.45

5.4M

2.49%

Oct 4
90.36
86.48

90.45

85.49

5.4M

6.83%

Oct 3
84.58
83.63

85.27

82.32

3.9M

4.78%

Sep 30
80.72
79.68

81.43

79.37

3.3M

0.11%

Sep 29
80.63
80.73

81.41

79.34

3.1M

-0.95%

Sep 28
81.4
76.36

81.58

76.22

5.4M

6.80%

Sep 27
76.22
75.54

77.44

75.39

4.1M

2.78%

Sep 26
74.16
75

76.64

74.02

4.7M

-2.41%

Sep 23
75.99
79.39

79.46

75.54

5.6M

-7.63%

Sep 22
82.27
82.2

83.39

81.14

3.0M

1.23%

Sep 21
81.27
84.85

84.9

81.2

2.9M

-2.34%

Sep 20
83.22
81.13

83.85

80.85

3.5M

1.57%

Sep 19
81.93
78.59

82.15

78.55

3.1M

1.49%

Sep 16
80.73
81.94

81.94

79.01

6.8M

-1.39%

Sep 15
81.87
84.07

84.29

81.16

5.0M

-4.8%

Sep 14
86
86.83

88.86

84.91

3.8M

-0.19%

Sep 13
86.16
87.99

89.42

86.01

3.0M

-3.8%

Sep 12
89.56
89.23

91.07

88.84

2.4M

1.74%

Sep 9
88.03
87.82

88.39

86.95

2.5M

2.44%

Sep 8
85.93
86.68

86.9

85

2.5M

-0.45%

Sep 7
86.32
85.08

86.76

84.03

2.6M

-0.51%

Sep 6
86.76
89.19

89.22

86.4

2.6M

-1.92%

Sep 2
88.46
88.28

89.91

87.7

2.6M

2.47%

Sep 1
86.33
87.76

88.38

84.4

4.0M

-3.5%

Aug 31
89.46
87.82

91.09

87.56

2.8M

-0.77%

Aug 30
90.15
91.94

91.98

89.34

2.8M

-3.27%

Aug 29
93.2
92.17

94.42

91.81

2.6M

1.11%

Aug 26
92.18
94.11

94.75

92.14

2.8M

-1.74%

Aug 25
93.81
92.65

94.23

92.42

2.7M

1.56%

Aug 24
92.37
91.41

92.7

90.89

3.2M

1.05%

Aug 23
91.41
89.1

91.69

88.91

3.1M

3.60%

Aug 22
88.23
87.76

89.44

86.28

2.7M

-0.24%

Aug 19
88.44
88.54

89.26

87.86

3.2M

-0.28%

Aug 18
88.69
90.29

90.58

86.66

5.5M

-1.31%

Aug 17
89.87
87.46

90.54

87.08

3.1M

0.57%

Aug 16
89.36
89.58

91

88.31

3.4M

0.22%

Aug 15
89.16
87.28

89.45

86.2

3.1M

-0.93%

Aug 12
90
87.89

90.03

87.66

2.8M

1.89%

Aug 11
88.33
87.03

88.6

86.22

2.8M

3.15%

Aug 10
85.63
86.11

86.35

83.66

2.2M

0.12%

Aug 9
85.53
84.91

85.84

84.44

2.1M

2.06%

Aug 8
83.8
84

84.81

83.27

1.7M

0.05%

Aug 5
83.76
81.71

84.49

81.51

1.8M

1.34%

Aug 4
82.65
84.9

85.05

82.43

3.0M

-3.34%

Aug 3
85.51
88.98

89.83

84.85

3.5M

-2.32%

Aug 2
87.54
87.62

88.78

86.18

2.5M

0.06%

Aug 1
87.49
87.64

88.2

85.65

2.9M

-1.7%

Jul 29
89
88.32

89.47

86.76

4.8M

1.12%

Jul 28
88.01
89.24

90.08

86.7

3.2M

-0.37%

Jul 27
88.34
86.5

88.81

85.54

2.2M

2.78%

Jul 26
85.95
88.26

88.55

85.35

1.9M

-1.48%

Jul 25
87.24
85.74

87.44

84.71

2.7M

3.21%

Jul 22
84.53
85.06

86.08

84.06

2.7M

-0.8%

Jul 21
85.21
84.45

85.31

81.53

3.6M

-1.89%

Jul 20
86.85
85.3

87.3

84.62

3.5M

1.69%

Jul 19
85.41
82.5

85.68

82.5

2.8M

3.21%

Jul 18
82.75
83.54

84.32

82.33

2.7M

1.36%

Jul 15
81.64
80.05

81.74

79.2

2.8M

3.93%

Jul 14
78.55
77.15

78.59

75.75

4.2M

-1.38%

Jul 13
79.65
79.3

81.4

78.45

3.6M

-1.07%

Jul 12
80.51
79.47

81.13

79.03

2.6M

-1.53%

Jul 11
81.76
80.67

82.18

79.74

2.4M

-0.3%

Jul 8
82.01
83.57

83.77

80.84

2.2M

-0.64%

Jul 7
82.54
81.89

83.35

81.22

3.7M

3.78%

Jul 6
79.53
79.98

80.88

76.67

4.6M

-1.07%

Jul 5
80.39
83.06

83.51

78.13

5.2M

-4.72%

Jul 1
84.37
82.38

84.71

80.65

4.1M

2.90%

Jun 30
81.99
82.68

84.22

80.89

4.8M

-3.06%

Jun 29
84.58
90.28

90.77

84.22

4.2M

-4.81%

Jun 28
88.85
89.07

91.3

87.42

3.8M

1.89%

Jun 27
87.2
85.45

88.1

85.07

3.8M

3.56%

Jun 24
84.2
86.23

86.6

83.91

5.3M

-0.23%

Jun 23
84.39
91.63

92.04

83.16

6.1M

-6.76%

Jun 22
90.51
92

94.03

90.48

5.1M

-5.7%

Jun 21
95.98
93.71

96.7

93.55

5.6M

6.04%

Jun 17
90.51
96.94

97.37

90.23

14.9M

-6.21%

Jun 16
96.5
99.37

101.08

95.94

6.8M

-5.74%

Jun 15
102.38
104.2

105.06

100.12

4.7M

-1.68%

Jun 14
104.13
104.93

107.71

102.35

4.5M

2.65%

Jun 13
101.44
103.31

104.19

100.06

4.2M

-4.58%

Jun 10
106.31
106.91

107.77

104.84

3.0M

-1.81%

Jun 9
108.27
109.73

110.4

108.19

2.9M

-1.8%

Jun 8
110.25
109.75

111.28

108.84

3.6M

0.30%

Jun 7
109.92
105.53

109.97

105.53

3.4M

3.68%

Jun 6
106.02
104.88

106.96

104.71

3.0M

1.49%

Jun 3
104.46
103.2

104.84

102.77

2.9M

1.42%

Jun 2
103
102.55

104.05

101.65

3.0M

-0.17%

Jun 1
103.18
101.84

104.01

101.21

4.0M

2.35%

May 31
100.81
102.31

103.67

100.56

5.5M

-0.9%

May 27
101.73
98.7

102.27

98.61

3.6M

3.09%

May 26
98.68
99.89

100.63

98.47

3.3M

-0.4%

May 25
99.08
96.99

99.63

96.75

3.4M

2.39%

May 24
96.77
94.04

97.05

93.7

3.1M

1.78%

May 23
95.08
95.16

95.92

94.18

4.2M

1.38%

May 20
93.79
95.43

95.91

91.48

3.8M

-1.62%

May 19
95.33
93.2

96.41

92.55

4.7M

-0.2%

May 18
95.52
98.2

98.58

94.31

3.9M

-2.25%

May 17
97.72
98.36

98.66

96.43

3.7M

0.66%

May 16
97.08
94.72

97.98

94.72

4.6M

2.62%

May 13
94.6
92.69

94.88

92.69

3.3M

3.74%

May 12
91.19
91.42

91.68

88.75

3.9M

-0.01%

May 11
91.2
91.36

92.98

90.1

3.0M

1.82%

May 10
89.57
90.41

92.54

87.83

4.2M

0.10%

May 9
89.48
94.27

94.7

89.16

5.2M

-7.14%

May 6
96.36
95.93

96.54

93.09

4.1M

1.95%

May 5
94.52
96.61

96.76

92.46

5.4M

-1.72%

May 4
96.17
91.74

96.45

90.95

5.9M

5.93%

May 3
90.79
89.39

91.25

89.37

4.3M

1.81%

May 2
89.18
86.68

89.46

86.09

4.2M

2.79%

Apr 29
86.76
88.55

90.19

86.48

6.3M

-0.52%

Apr 28
87.21
83.64

87.76

83.05

4.1M

5.06%

Apr 27
83.01
82.13

84.11

80.73

4.4M

1.38%

Apr 26
81.88
81.42

83.44

81.05

4.8M

1.06%

Apr 25
81.02
81.6

81.69

78.1

5.5M

-3.11%

Apr 22
83.62
85.99

86.72

83.5

3.5M

-2.71%

Apr 21
85.95
89.76

90.51

85.54

4.5M

-3.29%

Apr 20
88.87
89.77

90.64

88.53

2.8M

-0.76%

Apr 19
89.55
86.96

90.5

86.79

5.1M

2.74%

Apr 18
87.16
83.68

87.18

82.61

3.6M

5.20%

Apr 14
82.85
83.32

84.09

82.79

3.0M

-0.35%

Apr 13
83.14
82.43

83.39

81.64

2.6M

1.43%

Apr 12
81.97
83.5

84.73

81.71

2.9M

-0.63%

Apr 11
82.49
83.59

84.2

82.17

4.0M

-2.09%

Apr 8
84.25
83.67

84.93

83.15

4.7M

1.41%

Apr 7
83.08
86.16

86.65

80.17

7.4M

-3.03%

Apr 6
85.68
86.55

86.99

85.22

2.6M

-0.27%

Apr 5
85.91
86.98

88.16

85.89

2.9M

-0.88%

Apr 4
86.67
86.68

87

85.54

2.4M

0.83%

Apr 1
85.96
86.43

87.49

84.53

3.2M

-0.5%

Mar 31
86.39
87

88.72

86.31

4.8M

-1.2%

Mar 30
87.44
84.64

87.5

84.64

4.4M

4.76%

Mar 29
83.47
81

83.55

80.61

3.4M

1.43%

Mar 28
82.29
82.5

83.22

81.45

4.1M

-1.86%

Mar 25
83.85
80.79

83.85

80.58

4.3M

3.37%

Mar 24
81.12
80.63

81.33

79.8

3.9M

1.06%

Mar 23
80.27
80.5

80.98

79.86

3.4M

0.60%

Mar 22
79.79
80.2

80.58

78.31

3.5M

-1.04%

Mar 21
80.63
80

81.4

79.78

4.3M

2.37%

Mar 18
78.76
77.74

78.84

76.5

8.3M

1.56%

Mar 17
77.55
77.27

77.98

76.08

4.8M

1.37%

Mar 16
76.5
75.75

76.84

75.46

4.0M

1.54%

Mar 15
75.34
76.91

77.58

73.85

5.9M

-3.74%

Mar 14
78.27
80.04

80.97

77.25

5.8M

-3.1%

Mar 11
80.77
80.55

82.1

79.81

7.2M

-0.54%

Mar 10
81.21
80.2

81.33

78.29

10.2M

2.34%

Mar 9
79.35
79.5

80.35

78.12

14.0M

-5.88%

Mar 8
84.31
84.56

88.3

83.79

16.5M

2.07%

Mar 7
82.6
85.22

85.96

82.37

6.2M

-2.02%

Mar 4
84.3
82.46

84.49

82.3

4.0M

1.57%

Mar 3
83
84

85.39

82.41

3.9M

-1.55%

Mar 2
84.31
83.04

85.16

82.6

3.6M

2.60%

Mar 1
82.17
85.08

86.21

81.09

5.3M

-2.46%

Feb 28
84.24
83.51

84.74

82.94

4.6M

-0.53%

Feb 25
84.69
84.03

85.4

83.59

3.0M

1.45%

Feb 24
83.48
85

85.04

81.68

3.8M

-0.6%

Feb 23
83.98
84.85

84.89

83.37

3.2M

-0.14%

Feb 22
84.1
86.94

87.33

83.02

3.5M

-1.14%

Feb 18
85.07
85.19

86.68

84.55

2.5M

-2.26%

Feb 17
87.04
87.96

88.48

86.57

2.7M

-1.43%

Feb 16
88.3
89.54

90.73

87.75

3.4M

-0.14%

Feb 15
88.42
88.65

89.56

87.75

3.3M

-2.32%

Feb 14
90.52
92.44

92.52

89.35

3.8M

-2.88%

Feb 11
93.2
90

93.55

89.88

4.8M

4.18%

Feb 10
89.46
89

91.2

88.87

2.5M

0.01%

Feb 9
89.45
89.01

90.1

88.8

2.6M

0.71%

Feb 8
88.82
89.45

90.24

87.86

3.0M

-1.63%

Feb 7
90.29
88.38

91.2

88

3.9M

1.63%

Feb 4
88.84
88.05

89.5

87.9

3.3M

1.86%

Feb 3
87.22
87.75

88

86.27

2.8M

-0.55%

Feb 2
87.7
87.02

87.95

84.76

4.1M

0.05%

Feb 1
87.66
84.08

87.8

83.45

3.3M

3.38%

Jan 31
84.79
84.42

85.79

83.21

3.8M

0.64%

Jan 28
84.25
86.16

89.2

81.98

6.7M

-1.83%

Jan 27
85.82
87.23

87.85

84

3.8M

0.91%

Jan 26
85.05
86.92

87.96

84.41

3.7M

-1.06%

Jan 25
85.96
82.24

86.25

81.24

3.1M

3.78%

Jan 24
82.83
81.22

83.11

79.53

3.8M

-0.73%

Jan 21
83.44
85.15

85.15

82.24

3.6M

-2.41%

Jan 20
85.5
86.45

88.28

85.47

2.9M

-1.99%

Jan 19
87.24
89.52

89.55

86.5

3.0M

-1.6%

Jan 18
88.66
89.57

89.9

87.17

3.8M

0.09%

Jan 14
88.58
86.5

88.64

86.5

3.4M

2.07%

Jan 13
86.78
85.81

87.99

85.81

3.5M

0.56%

Jan 12
86.3
86.5

86.99

85.5

4.0M

0.17%

Jan 11
86.15
84.63

86.73

84.02

4.3M

2.73%

Jan 10
83.86
82.33

84.3

81.97

5.8M

2.32%

Jan 7
81.96
80.48

82.09

79.89

3.8M

1.84%

Jan 6
80.48
80.25

80.71

78.4

3.5M

2.76%

Jan 5
78.32
79.25

80.26

77.86

4.1M

-0.32%

Jan 4
78.57
76.53

78.75

76.46

4.5M

3.74%

Jan 3
75.74
72.89

75.85

72.89

3.7M

4.53%

Dec 31
72.46
72.25

73.05

72.05

2.3M

0.01%

Dec 30
72.45
72.92

73.98

72.38

2.3M

-0.55%

Dec 29
72.85
73.6

73.93

72.79

2.7M

-1.46%

Dec 28
73.93
73.1

74.2

72.96

2.3M

1.57%

Dec 27
72.79
71.56

72.84

70.66

2.2M

1.24%

Dec 23
71.9
72.58

73.17

71.85

3.0M

0.39%

Dec 22
71.62
72.32

72.98

71.48

2.3M

-0.72%

Dec 21
72.14
70.41

72.77

70.24

5.0M

3.90%

Dec 20
69.43
69.77

71.02

68.57

5.8M

-3.3%

Dec 17
71.8
70.84

71.89

69.53

6.0M

1.18%

Dec 16
70.96
71.36

72.4

70.8

2.9M

0.62%

Dec 15
70.52
70.24

71.03

69.24

2.7M

-0.3%

Dec 14
70.73
69.45

72.42

69.32

3.3M

1.57%

Dec 13
69.64
71.53

71.96

69.51

2.5M

-3.97%

Dec 10
72.52
73.01

73.21

71.32

2.3M

0.30%

Dec 9
72.3
72.01

72.85

71.26

2.6M

0.63%

Dec 8
71.85
72.7

73.17

71.71

1.9M

-0.87%

Dec 7
72.48
72.04

74.09

72

2.6M

1.98%

Dec 6
71.07
71.1

72.31

69.54

3.9M

1.53%

Dec 3
70
72.5

72.88

69.47

3.2M

-1.93%

Dec 2
71.38
68.83

71.73

67.93

3.6M

3.95%

Dec 1
68.67
71.4

71.83

68.63

4.0M

-0.72%

Nov 30
69.17
68.01

69.74

68.01

5.6M

-0.99%

Nov 29
69.86
70.74

71.91

69.02

3.3M

0.88%

Nov 26
69.25
69.87

69.97

67.08

4.8M

-6.25%

Nov 24
73.87
73.38

74.79

73.14

2.3M

0.05%

Nov 23
73.83
73.16

74.14

72.84

3.4M

2.27%

Nov 22
72.19
69.61

73.44

69.57

3.6M

3.66%

Nov 19
69.64
72.01

72.3

69.51

4.7M

-5.52%

Nov 18
73.71
74.47

75.07

73

2.6M

-1.3%

Nov 17
74.68
76.23

76.57

74.47

2.3M

-3%

Nov 16
76.99
78.04

78.5

76.6

2.9M

-2.43%

Nov 15
78.91
78.1

79.56

77.26

3.7M

1.86%

Nov 12
77.47
77.18

78.14

76.56

2.1M

-0.51%

Nov 11
77.87
77.5

78.72

77.18

1.5M

0.44%

Nov 10
77.53
79.08

79.76

77.11

2.9M

-2.07%

Nov 9
79.17
77.82

79.23

77.27

2.4M

1.51%

Nov 8
77.99
78.6

79.07

77.42

1.6M

0.28%

Nov 5
77.77
78

78.38

76.6

2.7M

1.16%

Nov 4
76.88
79.84

80.13

76.31

2.8M

-2.61%

Nov 3
78.94
77.26

79.54

76.99

3.6M

1.79%

Nov 2
77.55
78.1

79.97

77.55

4.5M

-0.76%

Nov 1
78.14
75.41

78.18

75.3

5.6M

4.49%

Oct 29
74.78
77

77.68

74.07

5.1M

-2.57%

Oct 28
76.75
76.5

77.99

76

3.3M

-0.78%

Oct 27
77.35
80.5

80.85

77.13

5.3M

-5.92%

Oct 26
82.22
83.74

83.75

81.96

3.3M

-1.8%

Oct 25
83.73
83.55

84.08

82.83

1.9M

1.01%

Oct 22
82.89
82.93

83.85

81.52

1.9M

0.19%

Oct 21
82.73
82.68

84.24

81.86

2.5M

-0.71%

Oct 20
83.32
82.34

83.33

81.88

2.0M

0.65%

Oct 19
82.78
81.4

82.89

81.06

2.9M

2.36%

Oct 18
80.87
81.67

82.64

80.4

2.5M

-0.43%

Oct 15
81.22
83

83.35

81.19

2.1M

-1.14%

Oct 14
82.16
83.1

83.53

81.73

2.3M

0.35%

Oct 13
81.87
81.8

82.39

80.56

3.5M

-0.92%

Oct 12
82.63
82

83.34

81.81

2.2M

0.72%

Oct 11
82.04
82.96

84.51

82.01

2.6M

-0.11%

Oct 8
82.13
80.01

82.65

79.64

3.3M

3.57%

Oct 7
79.3
78.71

79.98

78.45

2.7M

1.16%

Oct 6
78.39
77.02

78.68

76.27

4.3M

1.34%

Oct 5
77.35
77.1

78.92

75.67

5.1M

2.17%

Oct 4
75.71
73

75.93

72.29

6.3M

4.33%

Oct 1
72.57
70.09

72.78

70.09

2.9M

3.63%

Sep 30
70.03
70.12

70.89

69.09

3.4M

0.10%

Sep 29
69.96
70.78

70.84

69.69

2.4M

-1.34%

Sep 28
70.91
72.26

72.95

70.77

3.8M

-0.31%

Sep 27
71.13
69.53

71.51

69.08

3.1M

4.54%

Sep 24
68.04
67.98

68.49

67.4

2.4M

-0.83%

Sep 23
68.61
67.09

68.86

66.88

2.5M

2.39%

Sep 22
67.01
65.46

68.01

65.44

4.0M

4.15%

Sep 21
64.34
65.15

65.32

63.56

2.2M

0.11%

Sep 20
64.27
64.3

65.32

63.19

3.0M

-2.65%

Sep 17
66.02
65.75

66.62

65.26

6.2M

0.40%

Sep 16
65.76
66

66.45

65.14

2.4M

-0.41%

Sep 15
66.03
65.88

66.92

65.47

4.6M

1.21%

Sep 14
65.24
67.82

68.04

64.95

3.5M

-3%

Sep 13
67.26
67.32

67.95

66.71

3.5M

1.33%

Sep 10
66.38
67.74

67.75

66.15

2.5M

-0.54%

Sep 9
66.74
66.48

68.19

66.05

3.6M

-0.37%

Sep 8
66.99
69.18

69.63

66.94

2.5M

-2.55%

Sep 7
68.74
69.09

70.4

68.72

2.1M

-1.26%

Sep 3
69.62
69.9

70.44

69.04

1.6M

-0.43%

Sep 2
69.92
69.83

71.16

69.67

2.3M

1.03%

Sep 1
69.21
71.46

71.46

68.91

3.3M

-2.64%

Aug 31
71.09
71.07

72.19

70.68

3.3M

-0.67%

Aug 30
71.57
73.18

73.5

71.55

1.8M

-1.43%

Aug 27
72.61
71.3

73.17

71.24

2.3M

2.73%

Aug 26
70.68
71

71.74

70.46

2.5M

-2.08%

Aug 25
72.18
70.83

72.65

70.34

2.2M

1.76%

Aug 24
70.93
69.58

71.22

69.16

3.3M

3.10%

Aug 23
68.8
67.63

68.99

67.55

3.5M

4.32%

Aug 20
65.95
65.2

66.5

64.45

4.5M

-0.48%

Aug 19
66.27
66.84

67.25

65.35

4.0M

-2.76%

Aug 18
68.15
69.94

70.74

68.04

3.9M

-2.6%

Aug 17
69.97
70.34

71.31

69.44

3.2M

-2.62%

Aug 16
71.85
72.89

72.98

71.5

4.7M

-2.76%

Aug 13
73.89
74.64

74.96

73.79

2.2M

-0.74%

Aug 12
74.44
74.25

74.62

73.4

1.8M

0.04%

Aug 11
74.41
73.98

74.54

73.44

2.0M

0.24%

Aug 10
74.23
73.25

74.5

73.11

2.8M

1.67%

Aug 9
73.01
72.94

73.92

72.67

2.2M

-1.28%

Aug 6
73.96
74.35

74.67

73.39

1.8M

0.80%

Aug 5
73.37
72.6

74.32

72.14

2.2M

2.41%

Aug 4
71.64
73.6

73.86

71.61

4.3M

-5.82%

Aug 3
76.07
73.5

76.1

73.12

3.1M

3.52%

Aug 2
73.48
73.81

76.13

73.26

4.1M

0.07%

Jul 30
73.43
74.34

74.9

72.97

3.3M

-1.81%

Jul 29
74.78
76.19

76.37

74.66

1.9M

-0.58%

Jul 28
75.22
74.92

75.89

73.8

2.0M

0.91%

Jul 27
74.54
73.53

74.68

72.8

1.9M

0.30%

Jul 26
74.32
73.03

74.35

73.03

2.2M

2.98%

Jul 23
72.17
72.29

72.61

71.41

2.1M

-0.19%

Jul 22
72.31
73.28

73.45

71.38

2.8M

-1.97%

Jul 21
73.76
72.5

74.3

72.38

4.5M

3.70%

Jul 20
71.13
70.5

72.51

69.73

5.0M

0.82%

Jul 19
70.55
72

72.81

70.07

5.2M

-5.28%

Jul 16
74.48
77.79

77.97

74.21

3.3M

-3.49%

Jul 15
77.17
77.62

78.63

76.81

3.5M

-1.74%

Jul 14
78.54
81.42

82.3

78.32

4.3M

-3.81%

Jul 13
81.65
81.85

82.32

81.09

3.3M

-0.91%

Jul 12
82.4
81.4

83.18

81

3.2M

-0.36%

Jul 9
82.7
81.6

82.83

80.72

2.4M

2.36%

Jul 8
80.79
80.29

82.16

79.75

2.5M

-2.12%

Jul 7
82.54
83.41

84.42

81.12

5.1M

-2.26%

Jul 6
84.45
87.9

87.9

84.05

6.5M

-3.92%

Jul 2
87.9
86.78

88.66

86.35

2.1M

0.93%

Jul 1
87.09
87.76

87.85

86.09

2.4M

1.48%

Jun 30
85.82
85.53

85.95

85.08

3.1M

0.83%

Jun 29
85.11
86.16

86.51

84.69

3.4M

-0.36%

Jun 28
85.42
89.58

89.58

85

4.1M

-5.13%

Jun 25
90.04
89.8

90.45

88.55

8.0M

0.39%

Jun 24
89.69
88.81

89.98

88.09

3.1M

1.62%

Jun 23
88.26
89.17

90.02

88.19

3.5M

0.33%

Jun 22
87.97
87.03

88.47

85.9

2.7M

0.71%

Jun 21
87.35
85.21

87.52

84.94

2.8M

3.78%

Jun 18
84.17
85.39

86.37

84.1

4.0M

-2.87%

Jun 17
86.66
90.51

91.14

86.01

3.0M

-4.5%

Jun 16
90.74
91.57

91.96

89.77

2.2M

-1.48%

Jun 15
92.1
92.07

93.39

91.17

2.5M

0.72%

Jun 14
91.44
91.41

92.06

90.44

2.0M

0.52%

Jun 11
90.97
92.32

92.64

90.91

2.5M

-0.73%

Jun 10
91.64
93.96

94.34

90.68

2.2M

-0.88%

Jun 9
92.45
93.52

93.98

92.44

3.7M

-0.12%

Jun 8
92.56
91.72

93.77

90.26

2.8M

0.16%

Jun 7
92.41
91.82

93.79

91.62

3.2M

1.02%

Jun 4
91.48
90

91.86

89.52

3.3M

2.54%

Jun 3
89.21
89.24

90.47

88.39

3.0M

-0.46%

Jun 2
89.62
87.2

89.75

86.1

3.1M

3.19%

Jun 1
86.85
85.96

87.31

85.9

3.6M

3.12%

May 28
84.22
85

85.1

83.64

1.7M

-0.23%

May 27
84.41
83.65

84.5

83.51

2.9M

1.25%

May 26
83.37
83.61

83.93

83.05

2.5M

0.17%

May 25
83.23
85.03

85.32

83.14

2.4M

-2.67%

May 24
85.51
85

85.67

84.22

1.7M

1.45%

May 21
84.29
85.2

86.05

84.23

2.7M

-0.95%

May 20
85.1
85.74

86.13

83.96

3.5M

-0.73%

May 19
85.73
85.2

86.74

83.83

2.7M

-1.19%

May 18
86.76
88.7

89.1

86.59

2.1M

-2.19%

May 17
88.7
87.49

88.99

86.75

3.0M

1.14%

May 14
87.7
85.23

87.8

85.23

2.8M

3.97%

May 13
84.35
84.15

86.2

83.24

2.3M

-1.16%

May 12
85.34
83.59

87.58

83.53

3.1M

2.04%

May 11
83.63
84.15

85.01

82.65

2.5M

-2.29%

May 10
85.59
87.13

87.95

85.55

2.6M

-0.52%

May 7
86.04
84.5

86.29

84.26

1.9M

0.50%

May 6
85.61
85.26

85.73

84.11

1.7M

0.73%

May 5
84.99
83.66

85.08

82.78

2.9M

2.36%

May 4
83.03
84.46

85.12

82.23

2.9M

-1.08%

May 3
83.94
82.22

84.21

81.99

3.1M

3.74%

Apr 30
80.91
80.05

82.49

79.9

3.1M

-0.26%

Apr 29
81.12
81

82.28

80.38

2.8M

1.27%

Apr 28
80.1
78.51

80.55

78.4

2.7M

2.56%

Apr 27
78.1
76.69

78.34

76.4

2.0M

2.09%

Apr 26
76.5
76.49

77.41

76.25

1.6M

0.01%

Apr 23
76.49
75.31

76.8

74.98

2.0M

2.05%

Apr 22
74.95
77.17

77.17

74.92

2.6M

-2.69%

Apr 21
77.02
74.62

77.35

74.33

2.6M

2.12%

Apr 20
75.42
77.27

77.49

74.6

2.3M

-3.23%

Apr 19
77.94
78.85

79.65

77.46

2.4M

-0.95%

Apr 16
78.69
79.56

80.45

78.15

2.4M

-0.42%

Apr 15
79.02
79.03

79.27

78.25

2.1M

-0.47%

Apr 14
79.39
78.35

80.53

78.21

2.2M

2.28%

Apr 13
77.62
77.26

77.84

76.66

2.0M

0%

Apr 12
77.62
79.66

80.37

77.46

1.8M

-1.78%

Apr 9
79.03
78.52

80.63

78.1

3.6M

0.78%

Apr 8
78.42
78.96

79.17

77.66

2.9M

-1.98%

Apr 7
80
80.87

80.94

79.11

2.7M

-1.05%

Apr 6
80.85
82.19

82.92

80.52

2.9M

-1.47%

Apr 5
82.06
83.04

83.37

81.18

3.1M

-1.32%

Apr 1
83.16
81.59

83.3

80.52

2.7M

1.99%

Mar 31
81.54
81.99

82.62

81.27

2.7M

-0.94%

Mar 30
82.31
81.76

83.31

81.6

2.0M

-0.27%

Mar 29
82.53
83.16

83.38

81.32

1.9M

-2.11%

Mar 26
84.31
83.95

84.44

82.57

2.4M

2.27%

Mar 25
82.44
80.78

82.73

79.13

2.6M

0.50%

Mar 24
82.03
80.47

82.26

80.33

3.4M

3.86%

Mar 23
78.98
79.12

80.86

77.72

3.3M

-1.99%

Mar 22
80.58
81.41

81.94

80.36

2.9M

-2.04%

Mar 19
82.26
81.64

83.54

80.61

5.1M

1.09%

Mar 18
81.37
84.67

85.19

81.3

3.5M

-4.79%

Mar 17
85.46
84.95

85.72

83.65

2.5M

0.62%

Mar 16
84.93
86.65

86.78

84.58

3.1M

-3.31%

Mar 15
87.84
88.46

89.12

86.86

2.2M

-0.92%

Mar 12
88.66
88.98

89.13

87.49

1.9M

1.06%

Mar 11
87.73
88.6

89.5

87.55

2.7M

-0.8%

Mar 10
88.44
85.55

89.07

84.9

2.6M

3.56%

Mar 9
85.4
87.69

90.59

85.33

3.5M

-3.47%

Mar 8
88.47
88.88

90.1

87.25

2.9M

1.28%

Mar 5
87.35
86.61

87.43

84.11

3.4M

3.48%

Mar 4
84.41
84.45

86.16

82.79

2.8M

0.68%

Mar 3
83.84
83.12

85.62

82.81

2.4M

1.91%

Mar 2
82.27
84.26

85.34

82.19

2.4M

-2.87%

Mar 1
84.7
85.05

85.75

84.1

2.2M

1.99%

Feb 26
83.05
83.92

84.44

80.16

4.8M

-1.88%

Feb 25
84.64
88

88.05

84.21

2.8M

-2.99%

Feb 24
87.25
85.85

87.94

85.53

3.5M

2.01%

Feb 23
85.53
85.25

85.99

82.39

2.6M

1.87%

Feb 22
83.96
81.47

85.37

81.16

3.2M

2%

Feb 19
82.31
79.77

82.98

79.51

3.4M

2.82%

Feb 18
80.05
80.17

80.59

78.91

2.1M

-0.73%

Feb 17
80.64
80

80.91

78.23

2.1M

1.57%

Feb 16
79.39
78.89

80.6

78.1

2.8M

2.80%

Feb 12
77.23
77.06

77.79

76.24

2.0M

-0.01%

Feb 11
77.24
76.4

77.26

74.85

2.3M

0.68%

Feb 10
76.72
74.8

76.78

74.45

2.2M

2.94%

Feb 9
74.53
75.45

75.56

73.84

2.6M

-1.66%

Feb 8
75.79
72.8

76.14

72.55

2.7M

5.21%

Feb 5
72.04
73.15

73.51

71.35

2.5M

0.15%

Feb 4
71.93
71.56

72.6

70.74

2.0M

0.90%

Feb 3
71.29
68.66

71.39

68.66

2.6M

3.83%

Feb 2
68.66
69.16

70.15

67.61

2.3M

1.90%

Feb 1
67.38
68.34

68.45

65.38

3.0M

-0.62%

Jan 29
67.8
69.3

71.4

67.39

5.7M

-5.11%

Jan 28
71.45
71.7

72.62

70.56

2.7M

0.35%

Jan 27
71.2
70.22

73.18

69.7

3.1M

-0.15%

Jan 26
71.31
72.85

74.08

71.26

2.1M

-1.07%

Jan 25
72.08
72

73.2

71.03

3.0M

-0.65%

Jan 22
72.55
71.7

73.09

71.15

2.6M

-0.83%

Jan 21
73.16
74.56

75.41

72.63

2.7M

-2.96%

Jan 20
75.39
75.4

75.96

73.94

2.6M

0.82%

Jan 19
74.78
72.72

75.17

72.08

3.0M

4.24%

Jan 15
71.74
73.15

73.45

70.93

3.4M

-3.24%

Jan 14
74.14
72.03

74.95

72

3.0M

3.30%

Jan 13
71.77
73.5

73.7

71.53

2.5M

-2.67%

Jan 12
73.74
72.72

74.07

71.64

2.6M

2.03%

Jan 11
72.27
69

72.8

68.68

4.9M

2.21%

Jan 8
70.71
72.51

72.6

70.34

2.7M

-1.6%

Jan 7
71.86
71.5

73.31

70.78

2.6M

0.90%

Jan 6
71.22
73.01

73.42

70.34

5.1M

-0.74%

Jan 5
71.75
70

73.78

70

3.9M

2.68%

Jan 4
69.88
70.61

71.29

68.56

2.7M

-0.09%

Dec 31
69.94
70.5

70.74

69.76

2.0M

-0.93%

Dec 30
70.6
68.59

70.91

68.49

2.9M

3.25%

Dec 29
68.38
69.45

69.87

67.78

3.8M

-1.37%

Dec 28
69.33
69.44

70.93

69.04

2.4M

0.87%

Dec 24
68.73
69.19

69.28

68.04

1.3M

-0.91%

Dec 23
69.36
68.38

69.97

68.01

3.0M

2.74%

Dec 22
67.51
66.52

68.18

66.15

3.6M

1.53%

Dec 21
66.49
64.76

67.26

63.8

3.5M

-0.54%

Dec 18
66.85
67.09

67.52

66.06

8.5M

-0.48%

Dec 17
67.17
67.86

67.87

66.4

3.2M

-0.18%

Dec 16
67.29
68.45

68.5

66.92

3.4M

-1.41%

Dec 15
68.25
67.16

68.69

66.25

3.0M

1.58%

Dec 14
67.19
69.71

70.55

66.86

2.8M

-3.34%

Dec 11
69.51
70.2

70.42

68.45

2.6M

-1.91%

Dec 10
70.86
68.15

71.7

68.15

3.4M

3.04%

Dec 9
68.77
68.46

70.09

66.98

3.6M

2.05%

Dec 8
67.39
66.06

69.08

66.06

3.1M

0.51%

Dec 7
67.05
68.32

68.81

66.32

3.1M

-3.27%

Dec 4
69.32
66.74

69.92

66.52

4.4M

6.61%

Dec 3
65.02
64.75

66.9

63.84

2.7M

0.92%

Dec 2
64.43
61.2

65.28

61.04

4.4M

4.12%

Dec 1
61.88
62.78

64.18

61.53

4.0M

2.15%

Nov 30
60.58
64.26

64.5

60.3

6.4M

-7.13%

Nov 27
65.23
65.62

66.25

64.69

1.9M

-1.55%

Nov 25
66.26
66.88

67.23

65.77

3.8M

-2.16%

Nov 24
67.72
68.15

68.71

66.6

4.2M

2.86%

Nov 23
65.84
62.72

65.92

62.6

4.5M

6.90%

Nov 20
61.59
61.3

62.49

61.01

2.7M

0.23%

Nov 19
61.45
60

61.81

59.53

2.7M

1.15%

Nov 18
60.75
64.76

64.85

60.72

4.2M

-5.58%

Nov 17
64.34
61.25

64.43

60.25

5.4M

2.75%

Nov 16
62.62
61.19

63.13

59.1

6.0M

6.57%

Nov 13
58.76
55.57

59.5

55.5

5.7M

7.13%

Nov 12
54.85
57.68

58.53

54.6

5.1M

-7%

Nov 11
58.98
58.9

58.99

57.69

4.6M

1.44%

Nov 10
58.14
58.69

58.78

55.7

5.2M

1.95%

Nov 9
57.03
52.42

58.23

52.3

8.9M

22.17%

Nov 6
46.68
48.11

48.89

46.19

3.6M

-3.13%

Nov 5
48.19
47.71

48.91

47.43

3.2M

0.56%

Nov 4
47.92
47.66

49.25

46.61

3.7M

0.84%

Nov 3
47.52
48.62

49.04

46.85

3.3M

-0.92%

Nov 2
47.96
47.38

48.48

46.51

3.7M

2.79%

Oct 30
46.66
45.38

46.74

44.91

4.6M

1.48%

Oct 29
45.98
43.62

46.18

43.27

4.4M

3.98%

Oct 28
44.22
45.73

46.5

44.14

4.9M

-6.05%

Oct 27
47.07
48

48.37

47.02

3.5M

-2.22%

Oct 26
48.14
49.64

49.65

47.9

3.2M

-4.64%

Oct 23
50.48
50.55

51.44

49.41

3.3M

0.94%

Oct 22
50.01
48.68

50.19

47.55

3.4M

2.65%

Oct 21
48.72
48.88

49.82

48.66

3.8M

-1.75%

Oct 20
49.59
49.37

50.09

49.08

3.5M

1.31%

Oct 19
48.95
50.91

50.93

48.88

3.7M

-3.22%

Oct 16
50.58
52.46

52.5

50.47

2.9M

-3.68%

Oct 15
52.51
51.05

52.74

50.42

3.5M

0.83%

Oct 14
52.08
51.72

53.36

51.53

2.1M

1.58%

Oct 13
51.27
52.87

53.46

51.12

2.9M

-4.1%

Oct 12
53.46
52.66

54.36

51.92

2.8M

0.79%

Oct 9
53.04
54.04

54.5

52.55

3.2M

-1.12%

Oct 8
53.64
52.12

53.66

52.06

2.4M

3.29%

Oct 7
51.93
51.45

52.18

50.65

2.6M

1.70%

Oct 6
51.06
53.49

53.49

50.94

2.9M

-2.84%

Oct 5
52.55
51.83

53.12

51.72

2.7M

2.92%

Oct 2
51.06
48.96

51.76

48.82

3.5M

1.55%

Oct 1
50.28
51.19

51.6

49.75

4.0M

-3.01%

Sep 30
51.84
52.47

53.05

51.59

2.7M

-0.67%

Sep 29
52.19
53.76

53.82

51.76

2.5M

-3.32%

Sep 28
53.98
53.94

54.64

53.43

2.1M

2.08%

Sep 25
52.88
52.07

53.28

51.7

2.8M

0.06%

Sep 24
52.85
52.3

53.85

51.05

3.0M

0.42%

Sep 23
52.63
55.47

55.82

52.56

3.7M

-4.93%

Sep 22
55.36
55.71

56.82

54.87

4.1M

-1%

Sep 21
55.92
57.92

58.23

55.58

6.2M

-6.52%

Sep 18
59.82
59.25

60.72

58.93

7.3M

-0.88%

Sep 17
60.35
58.82

60.42

58.76

4.2M

-0.26%

Sep 16
60.51
58.75

61.73

58.11

5.3M

4.24%

Sep 15
58.05
58.25

59.54

57.71

3.4M

-0.55%

Sep 14
58.37
57.52

58.92

57.43

2.9M

2.28%

Sep 11
57.07
55.69

57.42

54.88

3.0M

3.09%

Sep 10
55.36
58.16

58.26

55.35

3.1M

-4.34%

Sep 9
57.87
58.04

58.63

57.16

3.1M

-0.16%

Sep 8
57.96
58.32

59.63

57.87

4.1M

-1.73%

Sep 4
58.98
60

60.64

58.56

3.4M

-1.19%

Sep 3
59.69
60.13

61.73

59.2

3.4M

-0.6%

Sep 2
60.05
58.59

60.38

57.83

4.5M

2.14%

Sep 1
58.79
58.38

59.41

57.71

3.2M

0.55%

Aug 31
58.47
61.85

61.92

58.46

3.7M

-5.37%

Aug 28
61.79
60.35

62.07

60.35

2.5M

2.54%

Aug 27
60.26
60.18

60.43

59.07

3.2M

0.38%

Aug 26
60.03
61.42

61.84

60.01

3.0M

-2.6%

Aug 25
61.63
63.7

63.95

61.42

2.3M

-3.17%

Aug 24
63.65
61.25

63.68

60.67

3.0M

4.40%

Aug 21
60.97
61

61.78

60.57

3.1M

0%

Aug 20
60.97
60.76

61.59

60.62

2.6M

-0.73%

Aug 19
61.42
61.5

62.09

60.37

3.1M

0.18%

Aug 18
61.31
62.26

62.5

61.09

2.7M

-1.68%

Aug 17
62.36
62.7

63.14

62.13

2.8M

-2.04%

Aug 14
63.66
62.1

63.76

61.86

2.6M

1.64%

Aug 13
62.63
63.85

64.29

62.62

2.9M

-2.76%

Aug 12
64.41
65.34

65.51

63.8

3.4M

0.47%

Aug 11
64.11
66.39

67.47

63.75

3.5M

-1.17%

Aug 10
64.87
63.37

64.92

62.9

3.4M

3.18%

Aug 7
62.87
60.6

62.99

60.14

2.9M

3.12%

Aug 6
60.97
61.1

62.95

60.68

3.2M

-1.6%

Aug 5
61.96
63.12

63.12

60.53

4.6M

0.18%

Aug 4
61.85
60.75

62.33

60.12

3.4M

1.19%

Aug 3
61.12
61.31

62

60.03

4.3M

-1.45%

Jul 31
62.02
61.37

63.1

60.59

5.8M

-1.7%

Jul 30
63.09
64.01

64.21

61.3

3.1M

-3.8%

Jul 29
65.58
64.16

65.59

63.71

2.4M

3.15%

Jul 28
63.58
64.14

64.96

63.4

2.4M

-1.56%

Jul 27
64.59
64.75

65.03

63.6

1.8M

-0.72%

Jul 24
65.06
65.45

66.48

64.75

2.0M

-0.18%

Jul 23
65.18
64.82

65.7

63.97

2.1M

-0.11%

Jul 22
65.25
65.16

65.53

63.91

2.6M

-1.76%

Jul 21
66.42
63.73

66.9

63.5

3.2M

6.56%

Jul 20
62.33
63.85

64.56

62.27

2.1M

-2.37%

Jul 17
63.84
65.31

66.16

63.59

2.1M

-1.59%

Jul 16
64.87
65.07

66.12

63.87

1.9M

-0.9%

Jul 15
65.46
63.97

65.72

62.7

3.6M

5.65%

Jul 14
61.96
59.63

62.21

59.4

3.4M

2.80%

Jul 13
60.27
61.34

61.77

59.5

3.5M

-1.29%

Jul 10
61.06
58.73

61.12

58.72

4.2M

3.53%

Jul 9
58.98
64

64.33

58.92

6.1M

-7.81%

Jul 8
63.98
64.68

65.56

63.64

3.8M

-0.98%

Jul 7
64.61
67.19

67.25

64.48

3.1M

-5.11%

Jul 6
68.09
69.61

69.95

66.28

3.6M

-0.48%

Jul 2
68.42
70.27

70.98

68.28

2.6M

-1%

Jul 1
69.11
71.77

73.35

68.83

2.3M

-3.88%

Jun 30
71.9
68.02

72.35

67.26

3.5M

4.72%

Jun 29
68.66
68.84

69.76

67.82

2.4M

0.87%

Jun 26
68.07
69.73

69.75

67.96

3.8M

-2.85%

Jun 25
70.07
69.42

71.46

68.89

2.7M

0.11%

Jun 24
69.99
73.5

73.72

69.32

3.6M

-6.31%

Jun 23
74.7
74.75

75.45

74.17

2.7M

0.40%

Jun 22
74.4
74.1

74.84

72.9

2.5M

-0.4%

Jun 19
74.7
78

78.41

74.61

7.5M

-2.02%

Jun 18
76.24
72.51

76.67

72.1

3.8M

4.61%

Jun 17
72.88
77.04

77.27

72.84

3.7M

-5.4%

Jun 16
77.04
78.9

78.95

75.18

3.4M

1.90%

Jun 15
75.6
73.43

76.59

72.6

4.3M

-2.15%

Jun 12
77.26
77.73

79.66

75.31

3.0M

3.01%

Jun 11
75
78.01

79.85

74.96

4.4M

-11.06%

Jun 10
84.33
85.05

87.02

83.41

3.2M

-1.56%

Jun 9
85.67
86.56

86.91

85.13

3.8M

-4.52%

Jun 8
89.73
88.56

89.79

87.39

3.4M

2.67%

Jun 5
87.4
86.77

88.46

86.15

3.8M

5.14%

Jun 4
83.13
82.56

83.64

81.68

2.6M

-0.72%

Jun 3
83.73
82.85

84.36

82.64

2.6M

2.65%

Jun 2
81.57
79.64

81.73

79.08

3.2M

3.48%

Jun 1
78.83
78.03

78.97

76.31

2.5M

0.73%

May 29
78.26
78.33

79.3

77.08

4.3M

-0.38%

May 28
78.56
81.92

82.03

78.2

4.1M

-3.88%

May 27
81.73
80

81.92

79.11

3.3M

3.49%

May 26
78.97
79.16

79.92

78.46

2.7M

3.28%

May 22
76.46
76.34

76.84

75.15

2.0M

-0.82%

May 21
77.09
78.65

79.1

76.82

2.3M

-1.48%

May 20
78.25
76.81

79.11

76.65

3.5M

4.03%

May 19
75.22
76

76.81

74.11

3.7M

-1.39%

May 18
76.28
75

77.74

74.74

4.5M

7.54%

May 15
70.93
70.47

71.9

69.13

2.8M

-1.14%

May 14
71.75
69.6

72.79

67.87

3.2M

1.01%

May 13
71.03
73

73.36

70.52

3.7M

-3.4%

May 12
73.53
77.12

77.37

73.49

3.1M

-4.1%

May 11
76.67
76.16

77.73

75.85

3.4M

-0.51%

May 8
77.06
74.63

77.44

73.78

3.3M

5.12%

May 7
73.31
73.79

75.63

72.53

3.6M

1.95%

May 6
71.91
75.82

76.29

71.82

6.0M

-4.38%

May 5
75.2
75.5

76.77

73.91

6.9M

2.34%

May 4
73.48
66.01

74.41

65.7

7.6M

10.73%

May 1
66.36
70.55

71.37

65.26

6.6M

-9.31%

Apr 30
73.17
73.51

75.63

72.01

6.0M

-0.45%

Apr 29
73.5
70

73.8

69.5

5.2M

9.15%

Apr 28
67.34
65.15

67.67

64.23

3.9M

6.06%

Apr 27
63.49
60.65

64.12

60.17

3.2M

4.89%

Apr 24
60.53
61

61.62

59.53

3.4M

0.93%

Apr 23
59.97
60.07

60.64

58.36

3.4M

3.08%

Apr 22
58.18
59.67

59.87

57.35

3.1M

2.43%

Apr 21
56.8
55.51

58

54.41

3.3M

-2.27%

Apr 20
58.12
57

60.27

56.51

3.5M

-2.37%

Apr 17
59.53
54.95

59.69

54.64

5.6M

11.21%

Apr 16
53.53
55.97

56.39

53.16

4.4M

-5.21%

Apr 15
56.47
58.31

58.4

55.06

4.1M

-7.53%

Apr 14
61.07
61.81

62.41

60.08

3.5M

-0.8%

Apr 13
61.56
63.1

63.8

60.98

3.4M

0.07%

Apr 9
61.52
67.11

67.44

59.4

5.3M

-3.42%

Apr 8
63.7
59.62

64.2

59.39

3.8M

8.65%

Apr 7
58.63
60.17

61.56

58.01

5.3M

2.11%

Apr 6
57.42
54.09

57.93

53.44

5.3M

11.24%

Apr 3
51.62
53

53.35

50.34

3.6M

-0.19%

Apr 2
51.72
51.5

56.1

50.06

5.2M

4.46%

Apr 1
49.51
51.47

51.85

49.04

4.1M

-7.72%

Mar 31
53.65
55.71

56.5

52.05

4.7M

-0.94%

Mar 30
54.16
50.67

54.93

48.69

5.2M

3.52%

Mar 27
52.32
52.08

54.34

50.05

4.2M

-3.81%

Mar 26
54.39
51.4

56.74

51.06

6.0M

7.70%

Mar 25
50.5
46.19

52.9

43.66

6.5M

10.79%

Mar 24
45.58
45.75

46.32

42.4

5.5M

8.29%

Mar 23
42.09
47.69

48

41.41

6.1M

-12.95%

Mar 20
48.35
47.19

50.96

45.36

7.6M

5.85%

Mar 19
45.68
43.25

46.64

41.81

4.9M

6.31%

Mar 18
42.97
44.84

46.93

40.04

7.0M

-7.93%

Mar 17
46.67
49.08

50.73

45.96

6.3M

-3.31%

Mar 16
48.27
46.77

57.59

45.32

7.2M

-11.2%

Mar 13
54.36
50.71

54.41

46.65

7.0M

17.16%

Mar 12
46.4
51.02

51.21

44.81

11.5M

-15.87%

Mar 11
55.15
61.04

61.66

54.12

8.4M

-12.96%

Mar 10
63.36
65.95

66.87

60.29

7.0M

2.05%

Mar 9
62.09
62.65

69.1

60.2

8.0M

-10.4%

Mar 6
69.3
70

71.16

68.02

6.4M

-3.72%

Mar 5
71.98
72.15

73.82

71.53

5.7M

-3.55%

Mar 4
74.63
74.02

74.77

72.42

4.2M

2.43%

Mar 3
72.86
75.46

77.58

72.1

5.7M

-3%

Mar 2
75.11
75.27

75.45

72.22

5.3M

0.33%

Feb 28
74.86
71.7

75.37

71.39

7.1M

0.81%

Feb 27
74.26
78.7

78.74

74.24

6.9M

-7.56%

Feb 26
80.33
83.1

83.74

80.28

4.2M

-2.99%

Feb 25
82.81
86.83

87.3

82.27

4.2M

-4.33%

Feb 24
86.56
86.62

87.88

85.93

3.7M

-3.01%

Feb 21
89.25
89.52

90.16

88.69

2.4M

-1.04%

Feb 20
90.19
88.51

90.29

88.41

2.9M

2.07%

Feb 19
88.36
88.5

88.73

86.72

2.4M

0.41%

Feb 18
88
88.71

89.1

87.07

4.5M

-1.64%

Feb 14
89.47
89.52

90.23

88.61

2.3M

-0.96%

Feb 13
90.34
91

91.47

90.17

2.7M

-0.88%

Feb 12
91.14
91.59

92.3

90.45

2.4M

0.96%

Feb 11
90.27
90.94

90.98

89.55

2.7M

0.01%

Feb 10
90.26
89.86

91.04

89.62

2.2M

-0.08%

Feb 7
90.33
89.97

90.49

89.26

2.5M

0.12%

Feb 6
90.22
92.99

93.07

90.05

2.6M

-2.61%

Feb 5
92.64
90.37

93.29

90.31

3.1M

4.42%

Feb 4
88.72
90.57

90.86

88.28

3.4M

-0.28%

Feb 3
88.97
91.29

91.38

88.44

4.3M

-2.63%

Jan 31
91.37
94.9

94.93

90.21

6.5M

-5.23%

Jan 30
96.41
95.23

96.55

94.5

2.6M

0.64%

Jan 29
95.8
97.18

98.91

95.55

2.4M

-0.92%

Jan 28
96.69
97.45

97.9

96.61

2.9M

-0.24%

Jan 27
96.92
98.27

98.35

96.61

2.5M

-3.39%

Jan 24
100.32
101.9

101.99

99.37

2.1M

-1.72%

Jan 23
102.08
101.49

102.13

100

3.5M

0.22%

Jan 22
101.86
102.8

102.99

101.56

2.5M

-0.47%

Jan 21
102.34
102.5

102.99

101.91

2.1M

-0.94%

Jan 17
103.31
103.79

103.95

102.52

2.8M

-0.46%

Jan 16
103.79
105.56

105.67

103.65

2.6M

-1.05%

Jan 15
104.89
105.57

105.71

104.12

2.4M

-1.4%

Jan 14
106.38
105.27

106.66

104.99

2.8M

1.03%

Jan 13
105.3
104.92

106.02

104.54

2.2M

0.41%

Jan 10
104.87
105.64

106.75

104.81

1.9M

-0.71%

Jan 9
105.62
103.38

105.67

102.22

3.1M

1.46%

Jan 8
104.1
108.32

108.44

103.81

3.5M

-3.74%

Jan 7
108.14
107.13

108.22

106.74

2.7M

0.31%

Jan 6
107.81
108.24

108.44

107.21

3.9M

-0.63%

Jan 3
108.49
111.25

112.42

108.19

2.2M

-3.31%

Jan 2
112.2
112.08

113.18

111.38

1.5M

0.71%

Dec 31
111.41
110.22

111.41

110.04

1.7M

0.94%

Dec 30
110.37
110.5

111.25

110.13

1.7M

-0.21%

Dec 27
110.6
112.41

112.41

110.53

1.4M

-1.3%

Dec 26
112.06
112.57

113.2

111.85

1.1M

-1.01%

Dec 24
113.2
112.65

113.24

112.59

1.2M

0.47%

Dec 23
112.67
113.4

113.67

112.21

1.9M

-0.6%

Dec 20
113.35
113.79

114.15

112.85

4.7M

0.48%

Dec 19
112.81
113.41

113.62

112.49

1.9M

-0.2%

Dec 18
113.04
113.29

113.94

112.59

3.1M

0.01%

Dec 17
113.03
114.16

114.95

112.71

2.7M

-0.97%

Dec 16
114.14
113.14

114.63

112.79

2.1M

1.02%

Dec 13
112.99
113.88

114.66

112.69

1.6M

-0.65%

Dec 12
113.73
112.13

113.97

111.92

1.6M

1.35%

Dec 11
112.21
111.94

112.65

111.48

1.7M

0.25%

Dec 10
111.93
112.3

112.57

111.69

2.2M

-0.03%

Dec 9
111.96
113.2

113.28

111.85

1.7M

-1.41%

Dec 6
113.56
113.06

114.32

112.95

2.1M

0.91%

Dec 5
112.54
112.78

113.21

112.17

1.7M

-0.03%

Dec 4
112.57
113.54

114

112.43

2.1M

-0.16%

Dec 3
112.75
113.68

113.68

112.42

4.6M

-1.38%

Dec 2
114.33
114.87

116.06

114.06

2.4M

-0.34%

Nov 29
114.72
114.42

115.14

114.17

1.1M

0.03%

Nov 27
114.69
114.93

115.32

114.04

2.3M

0.31%

Nov 26
114.33
115.53

115.76

114.05

4.1M

-0.94%

Nov 25
115.42
117

117

115.17

2.8M

-1.04%

Nov 22
116.63
118.88

118.92

116.2

2.3M

-1.47%

Nov 21
118.37
116.36

118.68

115.9

2.4M

1.99%

Nov 20
116.06
117.27

117.27

114.44

4.3M

-1.16%

Nov 19
117.42
117.86

118.96

117.03

2.8M

-1.04%

Nov 18
118.65
118.15

118.67

117.53

1.4M

0.25%

Nov 15
118.36
119.21

119.21

117.82

1.6M

-0.9%

Nov 14
119.44
118.65

119.58

118.38

1.5M

0.85%

Nov 13
118.43
117.35

118.92

117.12

1.6M

0.28%

Nov 12
118.1
118.86

119.57

117.56

2.2M

-0.26%

Nov 11
118.41
118.65

119.82

118.35

1.6M

-1.08%

Nov 8
119.7
118.89

119.92

118.1

1.6M

0.11%

Nov 7
119.57
119.15

119.79

118.39

2.4M

0.97%

Nov 6
118.42
119.18

119.39

117.76

2.1M

-0.42%

Nov 5
118.92
119

119.89

117.84

2.3M

0.32%

Nov 4
118.54
119.47

119.56

117.61

2.0M

0.12%

Nov 1
118.4
117.63

118.59

117.4

2.2M

1.35%

Oct 31
116.82
116.65

117.24

114.9

3.9M

0.32%

Oct 30
116.45
119.22

119.22

116.16

2.3M

-2.11%

Oct 29
118.96
116.49

119.78

116.35

3.8M

1.46%

Oct 28
117.25
115

118.92

115

4.7M

2.47%

Oct 25
114.42
112.23

117

111.9

6.2M

3.43%

Oct 24
110.63
109.51

110.97

109.18

3.5M

1.50%

Oct 23
109
108.77

109.2

108.33

2.3M

0.21%

Oct 22
108.77
108.69

109.83

108.07

1.6M

0.53%

Oct 21
108.2
108

108.57

107.57

1.7M

0.93%

Oct 18
107.2
107

107.98

106.71

3.0M

-0.01%

Oct 17
107.21
107

107.26

106.39

1.8M

0.89%

Oct 16
106.26
106.79

107.77

105.94

1.9M

-0.97%

Oct 15
107.3
106.5

108.12

106.16

1.6M

0.61%

Oct 14
106.65
106

107.19

105.78

1.4M

0.11%

Oct 11
106.53
107

108.2

106.42

2.4M

-0.07%

Oct 10
106.6
103.62

106.71

103.45

3.8M

3.79%

Oct 9
102.71
101.96

103.57

101.76

1.8M

1.87%

Oct 8
100.82
100.88

101.55

100.39

2.1M

-0.53%

Oct 7
101.36
101.26

102.25

100.73

2.5M

0.50%

Oct 4
100.86
99.27

100.98

99.21

2.1M

2.01%

Oct 3
98.87
97.76

98.89

96.95

2.1M

0.64%

Oct 2
98.24
100.4

100.46

97.2

2.3M

-2.76%

Oct 1
101.03
103.16

103.51

100.83

1.9M

-1.34%

Sep 30
102.4
103.4

103.95

102.34

1.8M

-1.22%

Sep 27
103.66
104.81

105.48

102.98

2.3M

-0.86%

Sep 26
104.56
104.63

105.05

103.11

1.8M

-0.48%

Sep 25
105.06
103.39

105.52

102.9

3.4M

1.39%

Sep 24
103.62
104.2

104.39

102.33

2.6M

-0.61%

Sep 23
104.26
103.01

104.82

103.01

2.5M

0.96%

Sep 20
103.27
103.42

104.04

102.87

9.4M

0.18%

Sep 19
103.08
103.47

103.99

102.59

1.3M

0.09%

Sep 18
102.99
101.65

103.15

101.15

1.8M

0.77%

Sep 17
102.2
103.73

103.93

101.96

2.5M

-1.76%

Sep 16
104.03
102.11

105

102.02

4.7M

1.23%

Sep 13
102.77
102.93

103.43

102.08

1.7M

0.57%

Sep 12
102.19
101.44

102.61

100.7

1.9M

-0.27%

Sep 11
102.47
103.29

104.22

102.1

1.9M

-0.48%

Sep 10
102.96
102.42

103.91

102.25

2.4M

0.77%

Sep 9
102.17
101.55

102.74

101.01

2.4M

1.25%

Sep 6
100.91
100.13

101.38

99.42

2.1M

1.11%

Sep 5
99.8
100.6

101.5

99.75

2.7M

0.11%

Sep 4
99.69
100.34

100.61

99.11

1.7M

0.22%

Sep 3
99.47
97.28

99.61

97.03

2.1M

0.85%

Aug 30
98.63
98.67

99.75

98.13

1.9M

0.52%

Aug 29
98.12
97.11

98.46

97.04

2.4M

2.03%

Aug 28
96.17
94.54

96.86

94.54

2.3M

1.75%

Aug 27
94.52
96.98

97.49

94.35

2.6M

-1.86%

Aug 26
96.31
96.03

96.4

95.1

1.6M

1.19%

Aug 23
95.18
97.48

98.87

94.73

3.3M

-3.33%

Aug 22
98.46
99.25

99.93

98.21

1.9M

-0.85%

Aug 21
99.3
99.61

100

98.28

2.0M

0.63%

Aug 20
98.68
98.8

99.69

98.06

1.9M

-0.08%

Aug 19
98.76
99.29

99.72

98.1

2.7M

-0.07%

Aug 16
98.83
98.04

99.1

97.67

2.1M

1.40%

Aug 15
97.47
97.92

98.45

96.38

2.1M

-0.06%

Aug 14
97.53
97.61

98.7

97.13

2.5M

-2.22%

Aug 13
99.74
97.92

101.15

97.1

2.3M

1.45%

Aug 12
98.31
100.07

100.14

97.81

2.1M

-2.12%

Aug 9
100.44
100.53

100.96

99.56

2.0M

-0.27%

Aug 8
100.71
98.31

100.74

97.88

2.3M

3.47%

Aug 7
97.33
95.63

97.72

95.06

2.3M

-0.08%

Aug 6
97.41
96.56

97.54

96.04

2.2M

1.85%

Aug 5
95.64
97.9

98.34

94.99

3.0M

-3.9%

Aug 2
99.52
101.76

101.9

99.43

2.1M

-2.42%

Aug 1
101.99
101.95

103.6

101.41

2.2M

-0.56%

Jul 31
102.56
103.63

104.46

101.48

2.4M

-1.01%

Jul 30
103.61
102.36

103.65

101.59

1.5M

0.78%

Jul 29
102.81
101.91

103.22

101.33

2.3M

0.48%

Jul 26
102.32
102.35

102.64

100.47

2.3M

0.74%

Jul 25
101.57
102.71

102.84

99.98

3.6M

-0.83%

Jul 24
102.42
102.04

102.82

101.36

2.9M

0.10%

Jul 23
102.32
103

103.25

101.98

1.9M

-0.22%

Jul 22
102.55
102.61

103.15

101.53

2.0M

0.58%

Jul 19
101.96
102.33

102.87

101.8

4.0M

0.04%

Jul 18
101.92
100.2

101.93

99.83

2.5M

1.12%

Jul 17
100.79
101.39

102.04

100.28

2.3M

-0.58%

Jul 16
101.38
101

101.77

99.81

2.6M

0.37%

Jul 15
101.01
100.35

101.15

99.39

3.1M

0.68%

Jul 12
100.33
99.25

100.64

99.25

1.8M

0.74%

Jul 11
99.59
98.66

99.65

97.96

2.4M

1.51%

Jul 10
98.11
98.22

98.96

97.51

2.0M

0.40%

Jul 9
97.72
96.99

98.34

96.59

2.4M

0.78%

Jul 8
96.96
96.55

98.54

96.55

3.0M

0.17%

Jul 5
96.8
96.68

97.35

95.68

2.0M

-0.23%

Jul 3
97.02
96

97.04

95.86

2.0M

1.36%

Jul 2
95.72
93.72

96.15

93.06

4.1M

1.76%

Jul 1
94.06
94.86

95.33

93.62

2.7M

0.56%

Jun 28
93.54
92.13

93.64

92.01

4.4M

1.95%

Jun 27
91.75
92.66

92.95

91.54

2.1M

-1.09%

Jun 26
92.76
91

93.51

90.53

3.8M

3.26%

Jun 25
89.83
89.42

90.6

89.06

3.3M

0.08%

Jun 24
89.76
90.36

91.24

89.34

2.4M

-0.91%

Jun 21
90.58
91.4

91.92

90

6.1M

-0.28%

Jun 20
90.83
89.07

91.28

88.6

4.1M

3.69%

Jun 19
87.6
86.92

87.98

86.35

2.9M

0.92%

Jun 18
86.8
86.34

87.71

86.34

2.3M

1.04%

Jun 17
85.91
85.49

86.49

85.49

2.0M

0.37%

Jun 14
85.59
85.22

85.88

84.6

1.8M

0.41%

Jun 13
85.24
84.09

85.74

84.02

3.0M

2.39%

Jun 12
83.25
84.34

85.41

82.94

3.2M

-1.72%

Jun 11
84.71
86.56

87.19

84.71

2.7M

-1.39%

Jun 10
85.9
85.8

86.77

85.67

3.0M

0.44%

Jun 7
85.52
85.35

85.94

84.48

2.6M

0.73%

Jun 6
84.9
84.77

85.95

83.92

2.8M

0.08%

Jun 5
84.83
84.67

84.88

82.8

3.1M

0.84%

Jun 4
84.12
83.17

84.24

83.13

2.8M

2.34%

Jun 3
82.2
80.92

82.27

80.6

3.1M

1.73%

May 31
80.8
80.74

81.77

80.24

2.8M

-1.54%

May 30
82.06
82.42

83.02

81.33

2.4M

-0.83%

May 29
82.75
81.76

82.79

81.55

2.2M

0.28%

May 28
82.52
82.93

83.26

82.36

3.1M

-0.51%

May 24
82.94
83.01

83.72

82.24

2.7M

0.81%

May 23
82.27
84.3

84.35

82.01

3.0M

-3.89%

May 22
85.6
85.73

86.29

85.3

2.1M

-0.65%

May 21
86.16
84.7

86.6

84.68

2.7M

1.94%

May 20
84.52
84.63

85.67

84.3

2.1M

-0.34%

May 17
84.81
86.56

86.74

84.72

2.6M

-3.95%

May 16
88.3
87.5

88.77

87.5

2.6M

1.15%

May 15
87.3
86.71

87.65

86.15

2.1M

0.44%

May 14
86.92
86.14

87.4

86.05

2.5M

1.32%

May 13
85.79
85.6

86.61

84.73

3.1M

-0.99%

May 10
86.65
85.76

87.12

84.55

3.1M

1.05%

May 9
85.75
85.46

86.06

83.72

3.4M

-0.17%

May 8
85.9
86.67

87

85.48

3.1M

-0.75%

May 7
86.55
86.4

86.66

84.85

3.4M

-0.55%

May 6
87.03
88.32

88.7

86.98

3.4M

-2.82%

May 3
89.56
89.89

90.57

89.53

2.8M

0.52%

May 2
89.1
91.75

91.96

88.87

3.7M

-2.98%

May 1
91.84
94.25

94.89

91.78

3.4M

-2.58%

Apr 30
94.27
95.5

96.64

93.65

3.3M

-1.14%

Apr 29
95.36
95.25

95.92

94.88

2.7M

0.46%

Apr 26
94.92
94.85

95.53

94

2.1M

-0.32%

Apr 25
95.22
94.15

96.04

93.53

2.7M

1%

Apr 24
94.28
97.36

97.36

94.04

3.0M

-3.2%

Apr 23
97.4
97.38

97.92

96.59

2.5M

0.27%

Apr 22
97.14
96.19

97.38

95.83

1.9M

1.80%

Apr 18
95.42
96.46

96.75

94.85

2.4M

-1.08%

Apr 17
96.46
96.66

97.2

95.94

1.6M

0.50%

Apr 16
95.98
96.15

96.36

94.62

1.8M

-0.27%

Apr 15
96.24
96.84

97.16

96.04

1.9M

-0.96%

Apr 12
97.17
99.56

99.73

96.96

2.2M

-1.36%

Apr 11
98.51
98.77

99.66

98.16

1.5M

-0.1%

Apr 10
98.61
97.9

99.34

97.64

1.8M

1.27%

Apr 9
97.37
97.64

98.24

96.96

2.4M

-0.95%

Apr 8
98.3
97.88

98.86

97.21

2.3M

0.52%

Apr 5
97.79
96.84

98.12

96.33

2.7M

0.96%

Apr 4
96.86
95.56

96.87

94.57

2.1M

1.91%

Apr 3
95.04
94.96

96.37

94.83

2.1M

0.55%

Apr 2
94.52
95.34

95.78

93.87

2.6M

-0.58%

Apr 1
95.07
96.01

96.29

94.66

2.6M

-0.11%

Mar 29
95.17
96.61

96.91

94.48

2.9M

-0.52%

Mar 28
95.67
96.81

97.27

95.16

2.5M

-1.64%

Mar 27
97.27
97.75

98.29

96.97

1.7M

-0.77%

Mar 26
98.02
96.66

98.31

96.66

2.3M

0%