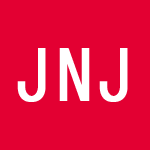 Johnson
About
Profile
Johnson & Johnson, together with its subsidiaries, researches and develops, manufactures, and sells various products in the health care field worldwide. It operates in three segments: Consumer, Pharmaceutical, and Medical Devices.
---
Headquarters
New Brunswick, New Jersey, United States
---
Available for logged in users only.


The multiple price alert feature will smartly add or remove $1 if your alert was hit.
It's only available if you are logged in, a V.I.P. member or if you are using the AI chrome extension.

Contact us via Twitter if you are interested in trying it out.
Johnson & Johnson posts Q2 beat as Pharma, MedTech outperform
Johnson & Johnson Non-GAAP EPS of $2.80 beats by $0.18, revenue of $25.53B beats by $860M
J&J looks to continue long streak of EPS beats with Q2 results
J&J ordered to pay $18.8M over baby powder cancer claim, jury rules (update)
J&J becomes latest Big Pharma to sue over Medicare drug pricing
Nanobiotix partners with J&J's Janssen for radiotherapy treatment
Atrial fibrillation drug market expected to decline as brand therapies go generic
Catalyst Watch: Microsoft-Activision Blizzard drama, Splunk event and Nasdaq 100 rebalancing countdown
Earnings week ahead: Tesla, Netflix, Johnson & Johnson, Bank of America and more
FDA classifies J&J electrode recall as most serious type
Goldman Sachs sees rays of hope in underperforming health sector
Bausch + Lomb buys Blink eye drops from Johnson & Johnson
Johnson & Johnson psoriasis pill disappoints in phase 2 trial
Medicare revises guidance on drug price negotiations amid lawsuits
Morgan Stanley shakes up its global dividend portfolio
J&J submits application to EMA for combination PAH drug
What is behind big pharma's underperformance?
J&J talc bankruptcy unit to establish $750M trust fund with insurers
Cidara gains as FDA grants fast track status for flu candidate
Top pharma lobby sues U.S. govt. over Medicare drug pricing negotiations
Earnings History
Date
EPS / Forecast
Revenue / Forecast
January 25, 2022

2.13

/ 2.12

24.8B

/ 25.28B
October 19, 2021

2.6

/ 2.35

23.34B

/ 23.64B
July 21, 2021

2.48

/ 2.29

23.31B

/ 22.49B
Beat!

April 20, 2021

2.59

/ 2.34

22.32B

/ 21.98B
Beat!

January 26, 2021

1.86

/ 1.82

22.48B

/ 21.66B
Beat!

October 13, 2020

2.2

/ 1.98

21.08B

/ 20.2B
Beat!

July 16, 2020

1.67

/ 1.49

18.34B

/ 17.61B
Beat!

April 14, 2020

2.3

/ 2.02

20.69B

/ 19.73B
Beat!

January 22, 2020

1.88

/ 1.87

20.75B

/ 20.8B
October 15, 2019

2.12

/ 2.01

20.73B

/ 20.08B
Beat!

July 16, 2019

2.58

/ 2.46

20.56B

/ 20.29B
Beat!

April 16, 2019

2.1

/ 2.04

20.02B

/ 19.61B
Beat!

January 22, 2019

1.97

/ 1.95

20.39B

/ 20.2B
Beat!

October 16, 2018

2.05

/ 2.03

20.35B

/ 20.05B
Beat!

July 17, 2018

2.1

/ 2.07

20.83B

/ 20.42B
Beat!

April 17, 2018

2.06

/ 2

20.01B

/ 19.49B
Beat!

January 23, 2018

1.74

/ 1.72

20.2B

/ 20,072M
October 17, 2017

1.9

/ 1.80

19.65B

/ 19,283M
July 18, 2017

1.83

/ 1.80

18.84B

/ 18,935M
April 18, 2017

1.83

/ 1.77

17.77B

/ 18,037M
Date
Price
Open
High
Low
Vol
Change
ER
May 26
154.35
154.69

155.27

154.2

6.5M

-0.04%

May 25
154.41
156.05

156.29

153.72

6.6M

-1.44%

May 24
156.66
157.08

157.14

155.92

5.0M

-0.1%

May 23
156.81
157.1

158.27

156.37

5.8M

-0.04%

May 22
156.87
158

159.14

156.78

5.7M

-1.28%

May 19
158.91
158.59

159.93

158.14

6.5M

0.27%

May 18
158.48
158.66

158.93

157.56

5.2M

-0.32%

May 17
158.99
159.79

160.05

157.77

6.8M

-0.22%

May 16
159.34
159.06

160.25

158.53

5.6M

-0.13%

May 15
159.55
160.8

161.03

158.94

5.1M

-0.77%

May 12
160.78
161.36

161.56

160.01

3.9M

-0.13%

May 11
160.99
161.83

162.19

159.39

5.9M

-0.41%

May 10
161.65
161.2

161.97

160.06

6.8M

0.37%

May 9
161.05
161.75

162.13

160.79

5.5M

-0.78%

May 8
162.31
161.99

162.57

161.34

5.0M

-0.23%

May 5
162.68
162.84

163.13

161.69

5.2M

0.34%

May 4
162.13
162.68

162.9

161.25

5.1M

-0.45%

May 3
162.87
165.55

166.18

162.51

5.9M

-1.31%

May 2
165.03
164.34

165.48

163.55

7.5M

0.87%

May 1
163.6
163.6

164.3

162.24

4.9M

-0.06%

Apr 28
163.7
162.81

163.76

162.56

6.0M

0.43%

Apr 27
163
162.9

163.41

162.13

5.7M

0.23%

Apr 26
162.62
164.09

164.39

162.24

5.5M

-1.55%

Apr 25
165.18
164.31

165.35

164.15

6.3M

0.92%

Apr 24
163.68
162.69

163.8

161.87

5.3M

0.61%

Apr 21
162.69
164.44

164.97

161.97

7.0M

-0.54%

Apr 20
163.58
162.43

163.82

160.96

9.5M

0.65%

Apr 19
162.53
161.99

162.68

161.17

6.8M

0.94%

Apr 18
161.01
164.25

164.69

159.65

14.6M

-2.81%

Apr 17
165.67
165.74

166.24

164.94

8.0M

-0.1%

Apr 14
165.84
165.97

166.12

164.06

7.2M

-0.16%

Apr 13
166.11
164.18

166.33

163.8

5.6M

1.34%

Apr 12
163.92
163.94

164.84

163.1

5.8M

-0.21%

Apr 11
164.27
164.42

165.28

164.04

5.9M

-0.03%

Apr 10
164.32
164.63

164.84

163.64

5.4M

-0.5%

Apr 6
165.15
165.99

167.23

164.8

9.6M

-0.28%

Apr 5
165.61
164.37

165.66

162.76

16.7M

4.49%

Apr 4
158.49
156.97

158.97

156.59

8.3M

1.05%

Apr 3
156.85
154.95

157.01

153.94

6.8M

1.19%

Mar 31
155
153.79

155.19

153.24

9.9M

1.02%

Mar 30
153.43
153.58

153.8

152.81

4.6M

0.08%

Mar 29
153.31
152.24

153.38

152.07

6.0M

0.98%

Mar 28
151.82
152.39

153.45

151.73

6.1M

-0.97%

Mar 27
153.3
154.2

154.54

153.11

6.8M

0.43%

Mar 24
152.65
151.48

152.76

150.83

5.7M

1.01%

Mar 23
151.13
151.18

151.69

150.11

9.1M

0.05%

Mar 22
151.05
153.85

154.06

151.03

7.9M

-1.85%

Mar 21
153.89
154

154.13

152.17

8.4M

0%

Mar 20
153.89
152.47

154.07

152.38

7.1M

0.99%

Mar 17
152.38
154.48

154.95

152.3

20.5M

-1.07%

Mar 16
154.03
153.45

154.37

152.6

7.6M

-0.21%

Mar 15
154.35
152.84

154.89

152.53

7.8M

0.28%

Mar 14
153.92
153.28

154.03

151.9

8.4M

0.56%

Mar 13
153.06
152.09

155.91

151.57

10.8M

0.96%

Mar 10
151.61
151.86

153.49

151.1

8.5M

0.24%

Mar 9
151.24
153.46

153.6

150.71

7.4M

-1.12%

Mar 8
152.96
153.98

154.2

152.48

6.2M

-0.73%

Mar 7
154.09
156.09

156.25

153.35

7.5M

-0.94%

Mar 6
155.56
154.66

155.73

154.57

8.1M

1%

Mar 3
154.02
153.37

154.12

152.84

5.7M

0%