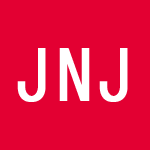 Johnson
About
Profile
Johnson & Johnson, together with its subsidiaries, researches and develops, manufactures, and sells various products in the health care field worldwide. It operates in three segments: Consumer, Pharmaceutical, and Medical Devices.
---
Headquarters
New Brunswick, New Jersey, United States
---
Shares of the drug maker ticked higher by less than 1% premarket after the company reported mixed quarterly financial results. Johnson & Johnson beat profit estimates by 10 cents per share, excluding items. It also missed revenue estimates. Its full-year outlook for earnings was slightly higher than estimates while its revenue forecast was about in line with estimates.
Available for logged in users only.


The multiple price alert feature will smartly add or remove $1 if your alert was hit.
It's only available if you are logged in, a V.I.P. member or if you are using the AI chrome extension.

Contact us via Twitter if you are interested in trying it out.
J&J trades higher despite Q4 revenue hit by forex, COVID vaccine impact, FY23 outlook above estimates
Johnson & Johnson Non-GAAP EPS of $2.35 beats by $0.11, revenue of $23.7B misses by $200M
Johnson & Johnson to report Q4 earnings amid macro concerns
FDA plans an annual schedule for updated COVID shots
Morphic says Johnson & Johnson unit ended research collaboration
AstraZeneca, Biogen, Bristol, and Eli Lilly among companies w/ blockbuster potential drugs
Catalyst watch: Tesla reverberations, Intel earnings, Rocket Lab launch and Macau stocks on holiday
Japan to consider downgrading COVID to same level as seasonal flu
Johnson & Johnson scraps HIV vaccine program after Phase 3 setback
Johnson & Johnson is scaling back COVID-19 vaccine production – WSJ
White House COVID coordinator warns winter surges of infections will be new normal
Medicare to publish drugs targeted for pricing negotiations in September
Alvotech starts study of biosimilar of J&J's rheumatoid arthritis drug Simponi
WHO sets Jan. 27 meeting to decide on COVID emergency
Alvotech, Teva get FDA review for biosimilar to J&J's Stelara
Fate Therapeutics shares crater ~50% on ending tie-up with Janssen, layoffs
J&J consumer health spinout Kenvue files for $100M IPO
J&J, Legend Biotech's Carvykti for multiple myeloma gets review in China
Align, Invitae among healthcare stocks SA contributors correctly said to avoid in 2022
Merck is best performing large U.S. pharma of 2022
Earnings History
Date
EPS / Forecast
Revenue / Forecast
January 25, 2022

2.13

/ 2.12

24.8B

/ 25.28B
October 19, 2021

2.6

/ 2.35

23.34B

/ 23.64B
July 21, 2021

2.48

/ 2.29

23.31B

/ 22.49B
Beat!

April 20, 2021

2.59

/ 2.34

22.32B

/ 21.98B
Beat!

January 26, 2021

1.86

/ 1.82

22.48B

/ 21.66B
Beat!

October 13, 2020

2.2

/ 1.98

21.08B

/ 20.2B
Beat!

July 16, 2020

1.67

/ 1.49

18.34B

/ 17.61B
Beat!

April 14, 2020

2.3

/ 2.02

20.69B

/ 19.73B
Beat!

January 22, 2020

1.88

/ 1.87

20.75B

/ 20.8B
October 15, 2019

2.12

/ 2.01

20.73B

/ 20.08B
Beat!

July 16, 2019

2.58

/ 2.46

20.56B

/ 20.29B
Beat!

April 16, 2019

2.1

/ 2.04

20.02B

/ 19.61B
Beat!

January 22, 2019

1.97

/ 1.95

20.39B

/ 20.2B
Beat!

October 16, 2018

2.05

/ 2.03

20.35B

/ 20.05B
Beat!

July 17, 2018

2.1

/ 2.07

20.83B

/ 20.42B
Beat!

April 17, 2018

2.06

/ 2

20.01B

/ 19.49B
Beat!

January 23, 2018

1.74

/ 1.72

20.2B

/ 20,072M
October 17, 2017

1.9

/ 1.80

19.65B

/ 19,283M
July 18, 2017

1.83

/ 1.80

18.84B

/ 18,935M
April 18, 2017

1.83

/ 1.77

17.77B

/ 18,037M
Date
Price
Open
High
Low
Vol
ER
Nov 21
175.97
175.89

176.55

174.83

5.7M
Nov 22
176.82
176.4

177.19

176.33

4.7M
Nov 23
177.01
176.44

177.4

176.01

5.4M
Nov 25
177.24
177.38

178.12

176.86

3.1M
Nov 28
177.33
176.75

177.77

176.56

6.2M
Nov 29
176.09
177.01

177.26

174.66

6.7M
Nov 30
178
176.37

178.01

174.78

13.3M
Dec 01
178.74
179

179.96

177.77

6.3M
Dec 02
178.88
177.5

178.96

176.96

5.8M