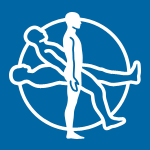 Medtronic PLC
About
Profile
Medtronic plc is the world's largest medical device company that generates the majority of its sales and profits from the U.S. healthcare system but is headquartered on the island of Ireland for tax purposes.
---
Headquarters
Dublin, Ireland
---
Recent Earnings
Medtronic Non-GAAP EPS of $1.57 beats by $0.02, revenue of $8.5B beats by $250M
Available for logged in users only.


The multiple price alert feature will smartly add or remove $1 if your alert was hit.
It's only available if you are logged in, a V.I.P. member or if you are using the AI chrome extension.

Contact us via Twitter if you are interested in trying it out.
4 stocks to watch on Thursday: Nvidia, Best Buy and more
Medtronic sets FY24 outlook below consensus amid macro concerns
Medtronic to acquire South Korean wearable insulin patch maker EOFlow
Medtronic raises dividend by 1.5% to $0.69
Medtronic Non-GAAP EPS of $1.57 beats by $0.02, revenue of $8.5B beats by $250M
Can Medtronic maintain revenue beat run in Q4?
Earnings Week Ahead: Nvidia, Costco, Palo Alto Networks, Lowe's and more
Shockwave Medical ticks higher amid takeover speculation
Medtronic's leadless pacemakers Micra AV2, VR2 win FDA approval
Medtronic Diabetes warning letter removed by FDA
Medtronic upgraded to overweight at Wells Fargo on pipeline, valuation
Tandem downgraded at Raymond James after FDA win for Medtronic
Medtronic wins FDA approval of new MiniMed insulin pump
Medicare continuous glucose monitor coverage changes help Abbott, DexCom
Why did Tandem Diabetes Care stock go down today?
Medtronic cut to Sell at UBS citing risks to financials
ICU Medical competing with GE Healthcare for Medtronic units - report
Global continuous glucose monitoring market to hit $32B by 2031 – report
Nvidia, Adobe events add to new AI enthusiasm
Medtronic subsidiary raises $2B through senior notes offering
Recent Earnings
Medtronic Non-GAAP EPS of $1.57 beats by $0.02, revenue of $8.5B beats by $250M
Earnings History
Date
EPS / Forecast
Revenue / Forecast
February 22, 2022

1.37

/ 1.37

7.76B

/ 7.88B
November 23, 2021

1.32

/ 1.29

7.85B

/ 7.96B
August 24, 2021

1.41

/ 1.32

7.99B

/ 7.87B
Beat!

May 27, 2021

1.5

/ 1.42

8.19B

/ 8.14B
Beat!

February 23, 2021

1.29

/ 1.15

7.78B

/ 7.77B
Beat!

November 24, 2020

1.02

/ 0.8033

7.65B

/ 7.1B
Beat!

August 25, 2020

0.62

/ 0.19

6.5B

/ 5.44B
Beat!

May 21, 2020

0.58

/ 0.95

6B

/ 6.93B
February 18, 2020

1.44

/ 1.38

7.72B

/ 7.81B
November 19, 2019

1.31

/ 1.28

7.71B

/ 7.66B
Beat!

August 20, 2019

1.26

/ 1.18

7.49B

/ 7.4B
Beat!

May 23, 2019

1.54

/ 1.46

8.15B

/ 8.11B
Beat!

February 19, 2019

1.29

/ 1.24

7.55B

/ 7.53B
Beat!

November 20, 2018

1.22

/ 1.15

7.5B

/ 7.35B
Beat!

August 21, 2018

1.17

/ 1.11

7.38B

/ 7.24B
Beat!

May 24, 2018

1.42

/ 1.39

8.14B

/ 8B
Beat!

February 20, 2018

1.18

/ 1.17

7.37B

/ 7.2B
Beat!

November 21, 2017

1.07

/ 1.11

7.05B

/ 7,459M
Date
Price
Open
High
Low
Vol
Change
ER
May 26
81.46
82.77

83.5

81.02

9.5M

-2.49%

May 25
83.54
85.27

85.4

82.31

12.2M

-4.51%

May 24
87.49
87.14

87.95

86.66

6.8M

0.41%

May 23
87.13
88.97

89.2

87.09

5.5M

-2.65%

May 22
89.5
89.12

89.91

89.02

4.7M

0.19%

May 19
89.33
89.19

89.87

89

6.8M

0.35%

May 18
89.02
88.36

89.25

88.11

4.5M

0.50%

May 17
88.58
89.04

89.08

87.79

6.6M

-0.36%

May 16
88.9
88.84

89.4

88.82

3.9M

-0.46%

May 15
89.31
89.11

89.91

88.93

4.1M

0.48%

May 12
88.88
88.58

88.97

87.87

4.5M

-0.16%

May 11
89.02
89.3

89.42

88.54

4.0M

-0.44%

May 10
89.41
90.17

90.4

89

3.6M

-0.21%

May 9
89.6
90.19

90.19

89.31

3.2M

-0.65%

May 8
90.19
89.57

90.32

89.25

3.3M

0.14%

May 5
90.06
89.64

90.26

89.54

4.3M

0.88%

May 4
89.27
90

90.14

88.78

4.8M

-1.57%

May 3
90.69
90.46

92.02

90.35

7.0M

0.51%

May 2
90.23
90.2

91

89.43

5.1M

-0.5%

May 1
90.68
90.83

91.46

90.58

5.5M

-0.3%

Apr 28
90.95
91.35

91.86

90.67

7.3M

-0.47%

Apr 27
91.38
89.92

91.48

89.83

6.4M

1.57%

Apr 26
89.97
89.82

90.28

88.71

9.0M

0.31%

Apr 25
89.69
89.6

91

89.43

8.2M

0%

Apr 24
89.69
88.27

89.78

87.99

14.5M

4.62%

Apr 21
85.73
84.23

88.13

83.6

12.8M

2.68%

Apr 20
83.49
84.64

84.97

83.06

5.8M

-1.63%

Apr 19
84.87
81.85

85.33

81.65

9.0M

3.94%

Apr 18
81.65
82.72

82.75

81.6

4.2M

-0.57%

Apr 17
82.12
80.96

82.17

80.81

5.0M

1.75%

Apr 14
80.71
81.63

81.79

80.35

4.3M

-1.08%

Apr 13
81.59
80.65

81.59

80.55

5.2M

0.97%

Apr 12
80.81
81.67

82.04

80.77

4.3M

-0.23%

Apr 11
81
80.75

81.11

80.51

4.4M

0.95%

Apr 10
80.24
79.93

80.25

79.21

3.6M

-0.07%

Apr 6
80.3
80.85

81.33

80.08

4.3M

0.04%

Apr 5
80.27
79.73

80.46

79.07

4.5M

1.01%

Apr 4
79.47
79.85

80.35

79.4

4.5M

-0.25%

Apr 3
79.67
80.35

80.35

79.05

6.1M

-1.18%

Mar 31
80.62
79.65

80.63

79.24

5.6M

1.82%

Mar 30
79.18
79.7

79.85

78.95

4.1M

0.14%

Mar 29
79.07
78.64

79.35

78.44

7.1M

-0.55%

Mar 28
79.51
78.88

80.3

78.6

5.1M

-0.16%

Mar 27
79.64
80.5

81.31

79.57

5.6M

0.34%

Mar 24
79.37
77.4

79.53

77.3

6.2M

2.32%

Mar 23
77.57
79.5

79.81

77.3

6.7M

-2.96%

Mar 22
79.94
81.45

81.97

79.92

5.5M

-1.59%

Mar 21
81.23
79.96

81.4

79.95

5.8M

2.03%

Mar 20
79.61
78.75

79.77

78.51

7.2M

1.69%

Mar 17
78.29
79.07

79.53

77.88

8.8M

-1.24%

Mar 16
79.27
77.66

79.4

77.57

5.8M

1.10%

Mar 15
78.41
77.13

78.46

76.8

5.4M

0.71%

Mar 14
77.86
79.02

79.32

77.03

6.8M

-0.15%

Mar 13
77.98
76.22

78.5

76.02

7.6M

1.64%

Mar 10
76.72
77.87

78.11

76.14

5.9M

-1.64%

Mar 9
78
78.79

79.33

77.98

5.6M

-0.51%

Mar 8
78.4
79.53

79.69

78.04

6.8M

-1.68%

Mar 7
79.74
82.09

82.15

79.51

6.9M

-2.67%

Mar 6
81.93
83.49

83.82

81.45

6.8M

-1.77%

Mar 3
83.41
82.79

83.63

82.44

4.8M

0%