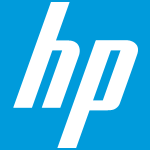 HP
About
Profile
The Hewlett-Packard Company (commonly referred to as HP, and stylized as hp) or Hewlett-Packard (/ˈhjuːlɪt ˈpækərd/ HEW-lit PAK-ərd) was an American multinational information technology company headquartered in Palo Alto, California. It developed and provided a wide variety of hardware components as well as software and related services to consumers, small- and medium-sized businesses (SMBs) and large enterprises, including customers in the government, health and education sectors.
---
Headquarters
Palo Alto, California, United States
---
Recent Earnings
HP Non-GAAP EPS of $0.85 beats by $0.01, revenue of $14.8B beats by $120M
Shares rose 2% after HP surpassed expectations on the top and bottom lines in its latest quarter, and announced it's laying off 4,000 to 6,000 employees globally over the next three years.
Available for logged in users only.


The multiple price alert feature will smartly add or remove $1 if your alert was hit.
It's only available if you are logged in, a V.I.P. member or if you are using the AI chrome extension.

Contact us via Twitter if you are interested in trying it out.
Black Friday is here. Now, what tech deals do consumers prefer?
HP rises as analysts call 'future ready' plans an 'unexpected surprise' amid PC weakness
HP to cut up to 6,000 jobs as part of plan to 'Future Ready' PC company
HP raises quarterly dividend by 5% to $0.2625/share
HP: 2023 outlook, new job cuts, weigh on sentiment
HP Non-GAAP EPS of $0.85 beats by $0.01, revenue of $14.8B beats by $120M
HP Q4 preview: Muted demand, uneven supply expected to weigh on earnings
HP slips after Credit Suisse cuts, firm says macro concerns may cause near-term issues
Advanced Micro Devices' Genoa offering raises stakes in battle with Intel: analysts
Dell, HP at risk as Bernstein predicts PC demand, prices fall in 2023
Apple named top pick at Morgan Stanley even as consumer risk concerns continue to rise
Worldwide PC shipments sink Q3 on uneven supply and slowing demand
Apple sees strong Mac growth in Q3, other PC vendors shrink on weak demand, supply: IDC
UBS sees its 'ABCs of tech' at an inflection point and picks top stocks
HP slips as Loop Capital cuts rating and says last quarter was a 'recalibration event'
Why did HP stock slump today? Lowered revenue, free cash flow guidance sinks shares
HP drops 6%; analysts turn more cautious on weak report and outlook
Hot Stocks: SRNE gains on FDA news, CHS rises on earnings, HPQ dips on Q3 estimates, and OSCR falls
HP plummets as PC maker misses Q3 estimates, lowers full-year earnings outlook
HP Non-GAAP EPS of $1.04 beats by $0.01, revenue of $14.66B misses by $970M, cuts FY22 guidance
Recent Earnings
HP Non-GAAP EPS of $0.85 beats by $0.01, revenue of $14.8B beats by $120M
Earnings History
Date
EPS / Forecast
Revenue / Forecast
November 23, 2021

0.94

/ 0.8834

16.68B

/ 15.42B
Beat!

August 26, 2021

1

/ 0.8364

15.29B

/ 15.9B
May 27, 2021

0.93

/ 0.8893

15.88B

/ 14.98B
Beat!

February 25, 2021

0.92

/ 0.6616

15.65B

/ 15B
Beat!

November 24, 2020

0.62

/ 0.5224

15.26B

/ 14.69B
Beat!

August 27, 2020

0.49

/ 0.43

14.29B

/ 13.34B
Beat!

May 27, 2020

0.51

/ 0.44

12.47B

/ 12.93B
February 25, 2020

-

/ 0.54

-

/ 14.63B
November 26, 2019

0.6

/ 0.58

15.41B

/ 15.27B
Beat!

August 22, 2019

0.58

/ 0.55

14.6B

/ 14.62B
May 23, 2019

0.53

/ 0.51

14.04B

/ 13.94B
Beat!

February 27, 2019

0.52

/ 0.52

14.71B

/ 14.86B
December 5, 2018

0.54

/ 0.54

15.37B

/ 15.1B
Beat!

August 23, 2018

0.52

/ 0.51

14.59B

/ 14.29B
Beat!

May 29, 2018

0.48

/ 0.48

14B

/ 13.57B
Beat!

February 22, 2018

0.48

/ 0.42

14.52B

/ 13.46B
Beat!

November 21, 2017

0.44

/ 0.44

13.93B

/ 13,351M
August 23, 2017

0.44

/ 0.42

13.06B

/ 12,313M