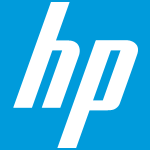 HP
About
Profile
The Hewlett-Packard Company (commonly referred to as HP, and stylized as hp) or Hewlett-Packard (/ˈhjuːlɪt ˈpækərd/ HEW-lit PAK-ərd) was an American multinational information technology company headquartered in Palo Alto, California. It developed a
---
Headquarters
Palo Alto, California, United States
---
Recent Earnings
HP Inc Non-GAAP EPS of $0.86 in-line, revenue of $13.2B misses by $200M
Shares of the computer company fell about 3% after Berkshire Hathaway sold 4.8 million shares, or approximately $130 million, of HP.
Available for logged in users only.


The multiple price alert feature will smartly add or remove $1 if your alert was hit.
It's only available if you are logged in, a V.I.P. member or if you are using the AI chrome extension.

Contact us via Twitter if you are interested in trying it out.
Berkshire Hathaway continues to reduce stake in HP
Berkshire Hathaway continues to reduce position in HP
EU regulator imposes $400M fine on Intel in long-running anti-competitive case
HP down premarket as Berkshire Hathaway sells shares worth $158.5M
Dell Technologies soars as Wall Street sees 'rich catalyst path,' AI upside
HP, Dell among firms that have applied to Indian incentive program: minister
Biggest stock movers today: Outlook Therapeutics, Ambarella, HPQ, Box and more
HP tumbles as Wall Street debates 'uneven' recovery, guidance cut
HP in charts: Printing revenue falls; Personal Systems sees Q/Q growth
HP dips as it cuts free cash flow, profit outlook amid weak rebound
HP Inc Non-GAAP EPS of $0.86 in-line, revenue of $13.2B misses by $200M
HP earnings look-ahead: Focus on PC market recovery; Q3 revenue set to decline
Earnings week ahead: Best Buy, NIO, Broadcom, CrowdStrike, Lululemon and more
Dell, HP results may show PC 'green shoots,' but the rest is a big question mark
Apple, Intel among US companies raising voice against India's PC import curbs - report
Tech can still outperform the S&P; BMO screens for good bets
Apple, Samsung pause laptop imports in India after sudden restrictions - report
Global PC shipments drop less than expected in Q2, weak demand persists
HP sees over $1B worth of debt securities tendered in offer
HP Inc commences up to $1B tender offer for debt securities
Recent Earnings
HP Inc Non-GAAP EPS of $0.86 in-line, revenue of $13.2B misses by $200M
Earnings History
Date
EPS / Forecast
Revenue / Forecast
November 23, 2021

0.94

/ 0.8834

16.68B

/ 15.42B
Beat!

August 26, 2021

1

/ 0.8364

15.29B

/ 15.9B
May 27, 2021

0.93

/ 0.8893

15.88B

/ 14.98B
Beat!

February 25, 2021

0.92

/ 0.6616

15.65B

/ 15B
Beat!

November 24, 2020

0.62

/ 0.5224

15.26B

/ 14.69B
Beat!

August 27, 2020

0.49

/ 0.43

14.29B

/ 13.34B
Beat!

May 27, 2020

0.51

/ 0.44

12.47B

/ 12.93B
February 25, 2020

-

/ 0.54

-

/ 14.63B
November 26, 2019

0.6

/ 0.58

15.41B

/ 15.27B
Beat!

August 22, 2019

0.58

/ 0.55

14.6B

/ 14.62B
May 23, 2019

0.53

/ 0.51

14.04B

/ 13.94B
Beat!

February 27, 2019

0.52

/ 0.52

14.71B

/ 14.86B
December 5, 2018

0.54

/ 0.54

15.37B

/ 15.1B
Beat!

August 23, 2018

0.52

/ 0.51

14.59B

/ 14.29B
Beat!

May 29, 2018

0.48

/ 0.48

14B

/ 13.57B
Beat!

February 22, 2018

0.48

/ 0.42

14.52B

/ 13.46B
Beat!

November 21, 2017

0.44

/ 0.44

13.93B

/ 13,351M
August 23, 2017

0.44

/ 0.42

13.06B

/ 12,313M
Date
Price
Open
High
Low
Vol
Change
ER
May 31
29.06
29.77

30.27

28.73

30.2M

-6.05%

May 30
30.93
31.62

31.71

30.85

10.0M

-1.18%

May 26
31.3
31

31.4

30.86

8.4M

1.29%

May 25
30.9
30.52

30.96

30.34

7.5M

3%

May 24
30
30.42

30.42

29.83

5.9M

-1.83%

May 23
30.56
30.49

30.83

30.41

5.1M

-0.49%

May 22
30.71
30.49

30.8

30.29

5.8M

0.56%

May 19
30.54
30.96

30.98

30.45

5.2M

-0.65%

May 18
30.74
30.25

30.77

30.1

4.8M

1.55%

May 17
30.27
30

30.43

29.76

5.7M

2.06%

May 16
29.66
29.67

30.01

29.53

6.3M

0.30%

May 15
29.57
28.87

29.59

28.8

6.0M

2.32%

May 12
28.9
29.35

29.35

28.53

7.3M

-1.67%

May 11
29.39
29.68

29.78

29.17

5.6M

-1.57%

May 10
29.86
30.6

30.68

29.5

5.7M

-1.42%

May 9
30.29
30.08

30.4

30

5.5M

0.33%

May 8
30.19
30.25

30.34

29.94

4.7M

0.20%

May 5
30.13
29.75

30.22

29.66

4.6M

2.48%

May 4
29.4
29.64

29.75

29.27

4.8M

-1.54%

May 3
29.86
30.21

30.47

29.86

5.7M

-0.86%

May 2
30.12
30.37

30.48

29.52

6.9M

0.53%

May 1
29.96
29.86

30.24

29.81

4.7M

0.84%

Apr 28
29.71
29.79

30.07

29.5

6.7M

-0.03%

Apr 27
29.72
29.01

29.73

29.01

6.1M

2.62%

Apr 26
28.96
29.08

29.21

28.72

5.7M

-1.03%

Apr 25
29.26
29.3

29.61

29.19

5.3M

-0.71%

Apr 24
29.47
29.44

29.72

29.25

4.7M

-0.03%

Apr 21
29.48
29.58

29.69

29.16

4.8M

-0.51%

Apr 20
29.63
29.79

30.06

29.52

5.3M

-1.92%

Apr 19
30.21
30.53

30.76

30.02

6.1M

-3.24%

Apr 18
31.22
31.09

31.47

31

7.0M

0.94%

Apr 17
30.93
30.7

31.13

30.47

9.5M

3.72%

Apr 14
29.82
29.87

30.63

29.68

6.5M

-0.27%

Apr 13
29.9
29.75

30.03

29.42

4.6M

0.81%

Apr 12
29.66
30.15

30.15

29.57

6.3M

-0.94%

Apr 11
29.94
30

30.3

29.84

4.7M

0.67%

Apr 10
29.74
29.17

29.75

29.12

5.9M

1.54%

Apr 6
29.29
29.34

29.52

29.18

4.0M

-0.41%

Apr 5
29.41
29.36

29.7

29.19

5.5M

-0.47%

Apr 4
29.55
29.94

30.08

29.4

5.1M

-1.14%

Apr 3
29.89
29.34

29.97

29.27

6.5M

1.84%

Mar 31
29.35
28.95

29.39

28.95

7.7M

1.56%

Mar 30
28.9
28.63

28.95

28.53

4.9M

2.08%

Mar 29
28.31
28.05

28.34

27.97

4.8M

2.46%

Mar 28
27.63
27.77

27.8

27.42

4.3M

-0.93%

Mar 27
27.89
27.97

28.08

27.75

4.0M

0.61%

Mar 24
27.72
27.56

27.76

27.24

5.8M

0%

Mar 23
27.72
27.87

28.21

27.48

5.7M

-0.47%

Mar 22
27.85
28.6

28.66

27.83

5.6M

-2.66%

Mar 21
28.61
28.53

28.79

28.28

6.4M

1.49%

Mar 20
28.19
28.18

28.66

28.03

7.2M

0.53%

Mar 17
28.04
28.25

28.42

27.8

24.0M

-0.95%

Mar 16
28.31
27.6

28.4

27.51

8.3M

1.25%

Mar 15
27.96
27.26

28.02

27.25

8.9M

0.54%

Mar 14
27.81
27.87

28.28

27.58

6.1M

1.72%

Mar 13
27.34
27.11

27.59

26.93

7.4M

-0.4%

Mar 10
27.45
27.83

27.84

27.05

6.9M

-1.58%

Mar 9
27.89
28.3

28.52

27.87

6.3M

-1.34%

Mar 8
28.27
27.8

28.28

27.6

5.6M

2.21%

Mar 7
27.66
28.3

28.35

27.48

8.4M

0%