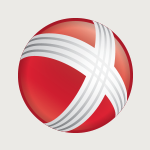 Xerox
About
Profile
Xerox Holdings Corporation operates as a holding company. The Company, through its subsidiaries provides printers, scanners, supplies, and accessories. Xerox Holdings serves health care, insurance, government and retail sectors worldwide.
---
Headquarters
Norwalk, Connecticut, United States
---
Available for logged in users only.


The multiple price alert feature will smartly add or remove $1 if your alert was hit.
It's only available if you are logged in, a V.I.P. member or if you are using the AI chrome extension.

Contact us via Twitter if you are interested in trying it out.
Xerox reports mixed Q2 earnings; raises FY23 outlook
Xerox Q2 2023 Earnings Preview
Xerox declares $0.25 dividend
Dividend Roundup: Starbucks, Pfizer, ConocoPhillips, Mondelez, and more
Hybrid work future positive for Cisco, Dell; challenging for Xerox, REITs - Morgan Stanley survey
Dividend Roundup: Bank of America, Kellogg, eBay, Nvidia and more
Xerox declares $0.25 dividend
Xerox reports mixed Q1 earnings; updates FY23 outlook
Xerox Q1 2023 Earnings Preview
Morgan Stanley not ready to call a 'bottom' to tech hardware cycle
Xerox declares $0.25 dividend
Xerox Non-GAAP EPS of $0.89, revenue of $1.94B
Xerox enters forward funding agreement for FITTLE business
Carl Icahn takes stakes in Crown Holdings, Twitter in Q3
John Bruno joins Xerox as COO
Xerox Holdings shares plunge as inflation prompts guidance cut, earnings miss: Q3
HSBC, Corning, Cleveland-Cliffs among premarket losers' pack
Xerox Non-GAAP EPS of $0.19 misses by $0.21, revenue of $1.75B misses by $10M
Xerox Q3 2022 Earnings Preview
Xerox declares $0.25 dividend
Date
Price
Open
High
Low
Vol
Change
Dec 4
14
14.07

14.2

13.93

1.7M

-1.13%

Dec 1
14.16
13.94

14.22

13.61

1.5M

1.29%

Nov 30
13.98
14.05

14.09

13.92

951K

-0.43%

Nov 29
14.04
13.89

14.15

13.89

1.3M

2.18%

Nov 28
13.74
13.67

13.74

13.56

889K

0.22%

Nov 27
13.71
13.72

13.79

13.55

909K

-0.87%

Nov 24
13.83
13.71

13.86

13.61

584K

1.47%

Nov 22
13.63
13.74

13.87

13.51

1.0M

0.44%

Nov 21
13.57
13.55

13.62

13.41

908K

-0.37%

Nov 20
13.62
13.75

13.75

13.56

1.0M

-1.02%

Nov 17
13.76
13.72

13.78

13.6

1.2M

1.33%

Nov 16
13.58
13.74

13.76

13.46

890K

-1.38%

Nov 15
13.77
13.76

14.06

13.61

1.6M

0%

Nov 14
13.77
13.7

13.81

13.59

1.3M

4.08%

Nov 13
13.23
13.3

13.33

13.15

678K

-0.97%

Nov 10
13.36
13.1

13.4

13.05

718K

2.06%

Nov 9
13.09
13.37

13.37

13.03

992K

-1.58%

Nov 8
13.3
13.52

13.52

13.19

1.3M

-1.34%

Nov 7
13.48
13.62

13.65

13.38

1.2M

-1.68%

Nov 6
13.71
14.05

14.1

13.59

1.2M

-2%

Nov 3
13.99
13.71

14.06

13.71

1.9M

3.71%

Nov 2
13.49
13.25

13.51

13.22

2.3M

3.13%

Nov 1
13.08
12.92

13.15

12.82

1.9M

1.79%

Oct 31
12.85
12.25

12.95

12.25

2.2M

4.73%

Oct 30
12.27
12.29

12.46

12.17

1.4M

0.57%

Oct 27
12.2
12.28

12.35

12.14

1.6M

-0.25%

Oct 26
12.23
12.1

12.53

12.1

2.1M

1.07%

Oct 25
12.1
12.62

13.06

12.06

3.0M

-3.66%

Oct 24
12.56
13.83

13.88

12.13

5.7M

-6.89%

Oct 23
13.49
13.7

13.84

13.48

1.7M

-1.82%

Oct 20
13.74
14.06

14.14

13.74

1.1M

-2%

Oct 19
14.02
14.3

14.42

14.01

1.2M

-2.23%

Oct 18
14.34
14.38

14.53

14.26

698K

-1.71%

Oct 17
14.59
14.32

14.66

14.32

877K

1.25%

Oct 16
14.41
14.42

14.61

14.33

1.3M

0.63%

Oct 13
14.32
14.47

14.62

14.2

952K

-1.04%

Oct 12
14.47
14.95

14.95

14.41

1.0M

-3.6%

Oct 11
15.01
14.99

15.11

14.91

1.1M

0.20%

Oct 10
14.98
15.02

15.3

14.96

916K

-0.99%

Oct 9
15.13
15.07

15.27

14.82

886K

0.27%

Oct 6
15.09
15.25

15.42

15.05

1.5M

-1.5%

Oct 5
15.32
15.19

15.48

15.15

824K

-0.58%

Oct 4
15.41
15.24

15.61

15.12

1.1M

1.12%

Oct 3
15.24
15.4

15.66

15.21

1.4M

-1.68%

Oct 2
15.5
15.66

15.78

15.48

1.6M

-1.21%

Sep 29
15.69
16.02

16.24

15.68

1.4M

-2%

Sep 28
16.01
15.67

16.2

15.32

2.1M

1.07%

Sep 27
15.84
16.05

16.11

15.78

761K

-0.25%

Sep 26
15.88
15.85

16.01

15.75

970K

-0.06%

Sep 25
15.89
16

16.17

15.87

711K

-1.3%

Sep 22
16.1
16.31

16.42

16.05

791K

-1.41%

Sep 21
16.33
16.2

16.53

16.16

1.1M

0.74%

Sep 20
16.21
16.19

16.54

16.17

957K

0.81%

Sep 19
16.08
15.85

16.23

15.85

947K

1.90%

Sep 18
15.78
16.01

16.01

15.43

1.4M

-1.68%

Sep 15
16.05
15.99

16.29

15.91

1.9M

-0.12%

Sep 14
16.07
15.75

16.08

15.72

1.2M

2.82%

Sep 13
15.63
16.3

16.39

15.51

1.7M

-3.64%

Sep 12
16.22
16.78

16.87

16.2

1.3M

-3.62%

Sep 11
16.83
16.89

17.2

16.8

1.3M

0%