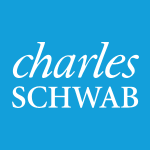 Charles Schwab Corp
About
Profile
The Charles Schwab Corporation provides a variety of financial services to individual investors, independent investment managers, retirement plans, and institutions.
---
Headquarters
San Francisco, California, United States
---
Recent Earnings
Charles Schwab Non-GAAP EPS of $0.93 beats by $0.03, revenue of $5.12B misses by $10M
The brokerage firm saw its shares climb more than 3% midday after Raymond James upgraded the stock and said it can rally almost 30%, as concerns about stability in U.S. banks have not affected Schwab's ability to attract new accounts and assets.
Available for logged in users only.


The multiple price alert feature will smartly add or remove $1 if your alert was hit.
It's only available if you are logged in, a V.I.P. member or if you are using the AI chrome extension.

Contact us via Twitter if you are interested in trying it out.
Charles Schwab raised to Outperform at RayJay as cash sorting eases
Robinhood to become first brokerage offering overnight stock trading
Charles Schwab's outflows continue to abate; modifies insured deposit pact
Charles Schwab declares $0.25 dividend
Charles Schwab stock could be worth more if broker de-banks, analyst says
Hot Stocks: SCHW rises on earnings, Dell up on analyst comments; Roblox slides on March metrics; Google, MRNA slide
Charles Schwab expects near-term revenue headwinds from higher funding costs
Charles Schwab turns in stronger than expected Q1 earnings, pauses buyback program
Charles Schwab Non-GAAP EPS of $0.93 beats by $0.03, revenue of $5.12B misses by $10M
Charles Schwab investor sold $1.4B stake during March's banking tumult - report
TD Bank 'very likely' to seek price cut in First Horizon deal price - analyst
Brokerages look on as Twitter inks trading partnership with eToro
Charles Schwab core net new client assets increase over $53B in March
Why did Charles Schwab stock go down today? Analyst downgrade
Hot Stocks: WMT rises on analyst upgrade; UBS and BABA higher; SCHW dips on downgrade; BBBY fell on bankruptcy hint; BTU slides
Charles Schwab cut to Equalweight at Morgan Stanley on clouded outlook
Seeking Alpha's CashFlow Hunter predicted SIVB's implosion. Here's what he expects next
Charles Schwab bank-run risk low as it benefits from banking jitters: J.P. Morgan
Charles Schwab CEO says firm could endure outsized deposit outflows - report
Charles Schwab rakes in $16.5B in core net new assets over past week
Recent Earnings
Charles Schwab Non-GAAP EPS of $0.93 beats by $0.03, revenue of $5.12B misses by $10M
Date
Price
Open
High
Low
Vol
Change
ER
May 26
53.67
54.22

54.5

53.38

11.5M

-1.05%

May 25
54.24
51.9

54.26

51.71

18.0M

4.15%

May 24
52.08
52.27

52.65

51.94

10.0M

-1.34%

May 23
52.79
52.22

53.35

52.16

14.8M

1.58%

May 22
51.97
52

52.14

51.26

9.1M

0.58%

May 19
51.67
52.13

52.22

51.12

12.0M

-0.15%

May 18
51.75
51.96

52.15

51

12.1M

-0.14%

May 17
51.82
50.71

52.17

50.07

19.9M

3.45%

May 16
50.09
50.67

51.2

50.08

12.4M

-1.67%

May 15
50.94
50.51

51.79

50.2

22.1M

4.09%

May 12
48.94
48.7

49.79

48.32

19.3M

2.54%

May 11
47.73
47.15

47.78

46.55

11.8M

0.38%

May 10
47.55
48.64

48.72

47.19

12.3M

-0.81%

May 9
47.94
47.54

48.28

47.11

11.5M

0.65%

May 8
47.63
49.98

50.26

47.5

19.2M

-3.27%

May 5
49.24
49.1

50.28

48.57

22.0M

3.95%

May 4
47.37
47.18

47.6

45.65

26.3M

-1.37%

May 3
48.03
50.38

50.59

47.75

22.5M

-4.13%

May 2
50.1
51.6

51.7

49.05

20.9M

-3.3%

May 1
51.81
52.11

53.08

51.4

11.0M

-0.82%

Apr 28
52.24
51.16

52.43

50.8

12.8M

0.99%

Apr 27
51.73
50.73

52.3

50.35

12.3M

2.23%

Apr 26
50.6
50.52

51.27

50.3

11.4M

-0.84%

Apr 25
51.03
52.63

52.84

50.86

17.0M

-3.93%

Apr 24
53.12
53.65

54.22

53.01

13.2M

-1.26%

Apr 21
53.8
54.26

54.31

53.1

17.6M

-0.37%

Apr 20
54
54.56

55.88

53.75

24.7M

-2.79%

Apr 19
55.55
54

56.27

53.99

35.4M

2.87%

Apr 18
54
52.5

54.25

52.28

36.9M

2.33%

Apr 17
52.77
49.5

52.82

49

52.4M

3.94%

Apr 14
50.77
52.16

52.28

50.12

32.2M

-1.4%

Apr 13
51.49
51.62

51.94

51.3

16.2M

-0.83%

Apr 12
51.92
52.07

52.78

51.26

19.2M

0.41%

Apr 11
51.71
51.55

52.28

51.23

19.9M

-0.02%

Apr 10
51.72
49.51

52.17

49.49

31.5M

4.80%

Apr 6
49.35
48.8

49.74

48.57

28.2M

0.98%

Apr 5
48.87
49.07

49.42

48.36

37.8M

-2.26%

Apr 4
50
51.65

51.94

49.89

29.1M

-3.04%

Apr 3
51.57
52.78

53.59

51.54

24.9M

-1.55%

Mar 31
52.38
52.45

52.65

50.76

43.9M

-0.17%

Mar 30
52.47
53.77

54.17

51.87

45.5M

-4.96%

Mar 29
55.21
53.97

55.24

53.09

26.4M

2.53%

Mar 28
53.85
54.34

54.54

52.97

23.2M

-1.84%

Mar 27
54.86
54.82

55.29

54.1

27.2M

3%

Mar 24
53.26
52.09

54.1

51.11

45.4M

0.70%

Mar 23
52.89
56.15

56.89

52.79

46.2M

-5.99%

Mar 22
56.26
59.06

59.29

56.25

35.7M

-5.4%

Mar 21
59.47
58.5

60

57.32

39.4M

5.99%

Mar 20
56.11
58.56

59.97

55.95

46.5M

-0.53%

Mar 17
56.41
56.53

57.31

53.76

64.5M

-2.54%

Mar 16
57.88
58.41

60

55.84

66.5M

-2.8%

Mar 15
59.55
57.05

59.98

54.54

87.0M

5.06%

Mar 14
56.68
59.29

61.11

55

112M

9.19%

Mar 13
51.91
51.76

54.9

45

148M

-11.57%

Mar 10
58.7
65.66

65.66

57.31

88.9M

-11.69%

Mar 9
66.47
72.61

73.16

64.36

40.2M

-12.77%

Mar 8
76.2
74.9

76.47

74.81

5.4M

1.67%

Mar 7
74.95
76.4

76.64

74.88

6.4M

-2.15%

Mar 6
76.6
76.64

77.32

75.94

7.0M

-1.05%

Mar 3
77.41
76.37

77.81

76

5.8M

0%