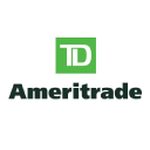 TD AMERITRADE Holding Corporation
About
Profile
TD Ameritrade, Inc., member FINRA/SIPC, and TD Ameritrade Clearing, Inc., member FINRA/SIPC, are subsidiaries of TD Ameritrade Holding Corporation (NASDAQ: AMTD). Brokerage services provided exclusively by these subsidiaries.
---
Headquarters
Omaha, Nebraska, United States
---
Available for logged in users only.


The multiple price alert feature will smartly add or remove $1 if your alert was hit.
It's only available if you are logged in, a V.I.P. member or if you are using the AI chrome extension.

Contact us via Twitter if you are interested in trying it out.
Li Auto, Luckin Coffee and BeyondSpring headline a SEC watch list for accounting compliance
AMTD International acquires majority stakes in AMTD Digital for $2.64B valuation
Hot Stocks: Crypto massacre; SPWR, SHOP plunge; HKIB metaverse play; NCBS hits new high
AMTD acquires L'Officiel as launching metaverse-ready virtual clothing on Sandbox
AMTD International reports 1H results
Warning: HKIB is at high risk of performing badly
Bank stocks outpace S&P 500's gain in Q3, while financial exchanges & data lag
JRVR leads financial gainers, PHCF and HKIB among losers
X Financial and Carver Bancorp among financial gainers, AMTD International the only loser
U.S.-listed AMTD plans American IPO for Asian fintech unit AMTD Digital
SIFY, WTI, OPEN and EVFM among notable midday movers
AMTD International reports 9M results
AMTD International expects to increase FY2019 net profit
AMTD International reports 9M results
AMTD International prices initial public offering
Date
Price
Open
High
Low
Vol
Change
ER
May 12
1.61
1.63

1.64

1.61

36.0K

-1.23%

May 11
1.63
1.63

1.65

1.62

49.2K

0.62%

May 10
1.62
1.66

1.66

1.61

88.1K

-2.41%

May 9
1.66
1.64

1.66

1.63

54.6K

0.61%

May 8
1.65
1.65

1.67

1.63

82.9K

-1.2%

May 5
1.67
1.62

1.67

1.62

126K

2.45%

May 4
1.63
1.6

1.65

1.53

231K

1.87%

May 3
1.6
1.65

1.67

1.6

115K

-4.76%

May 2
1.68
1.65

1.68

1.61

147K

1.82%

May 1
1.65
1.72

1.73

1.64

448K

-5.17%

Apr 28
1.74
1.73

1.82

1.63

1.6M

8.75%

Apr 27
1.6
1.63

1.64

1.56

174K

-1.23%

Apr 26
1.62
1.68

1.68

1.59

115K

-1.82%

Apr 25
1.65
1.74

1.79

1.64

219K

-5.71%

Apr 24
1.75
1.75

1.76

1.71

99.3K

0.57%

Apr 21
1.74
1.73

1.79

1.7

406K

2.96%

Apr 20
1.69
1.68

1.73

1.65

126K

-1.74%

Apr 19
1.72
1.67

1.73

1.65

147K

0.58%

Apr 18
1.71
1.74

1.8

1.71

292K

-1.72%

Apr 17
1.74
1.68

1.76

1.66

244K

1.16%

Apr 14
1.72
1.6

1.72

1.58

170K

4.88%

Apr 13
1.64
1.63

1.67

1.59

109K

-1.2%

Apr 12
1.66
1.7

1.7

1.61

203K

1.84%

Apr 11
1.63
1.57

1.71

1.57

1.3M

2.52%

Apr 10
1.59
1.59

1.62

1.56

154K

-0.63%

Apr 6
1.6
1.55

1.6

1.53

52.9K

3.90%

Apr 5
1.54
1.59

1.59

1.5

112K

-2.53%

Apr 4
1.58
1.58

1.58

1.55

54.3K

0%

Apr 3
1.58
1.56

1.58

1.53

74.2K

0.64%

Mar 31
1.57
1.53

1.57

1.52

166K

1.29%

Mar 30
1.55
1.63

1.63

1.55

115K

-4.91%

Mar 29
1.63
1.5

1.63

1.49

1.3M

8.67%

Mar 28
1.5
1.5

1.5

1.48

193K

1.35%

Mar 27
1.48
1.5

1.51

1.48

138K

-1.33%

Mar 24
1.5
1.5

1.5

1.49

92.9K

0%

Mar 23
1.5
1.5

1.52

1.49

225K

0%

Mar 22
1.5
1.5

1.5

1.49

88.5K

0%

Mar 21
1.5
1.52

1.52

1.49

279K

0%

Mar 20
1.5
1.51

1.53

1.44

534K

0%

Mar 17
1.5
1.48

1.52

1.48

354K

-0.66%

Mar 16
1.51
1.54

1.54

1.48

394K

-1.31%

Mar 15
1.53
1.55

1.56

1.49

279K

-1.92%

Mar 14
1.56
1.61

1.61

1.54

276K

-1.27%

Mar 13
1.58
1.55

1.58

1.53

117K

0.64%

Mar 10
1.57
1.58

1.6

1.55

246K

-3.68%

Mar 9
1.63
1.65

1.67

1.62

98.8K

-2.98%

Mar 8
1.68
1.65

1.68

1.6

156K

1.20%

Mar 7
1.66
1.63

1.66

1.61

169K

0%

Mar 6
1.66
1.62

1.66

1.62

140K

2.47%

Mar 3
1.62
1.58

1.65

1.58

182K

1.89%

Mar 2
1.59
1.58

1.62

1.58

228K

-0.63%

Mar 1
1.6
1.58

1.6

1.58

116K

1.91%

Feb 28
1.57
1.59

1.6

1.57

247K

-1.88%

Feb 27
1.6
1.6

1.62

1.59

189K

-0.62%

Feb 24
1.61
1.61

1.62

1.59

152K

-0.62%

Feb 23
1.62
1.64

1.66

1.62

147K

-2.99%

Feb 22
1.67
1.68

1.7

1.63

328K

0.60%

Feb 21
1.66
1.66

1.66

1.63

110K

0%

Feb 17
1.66
1.65

1.66

1.63

126K

0.61%

Feb 16
1.65
1.64

1.66

1.63

114K

-0.6%

Feb 15
1.66
1.65

1.66

1.63

112K

-0.6%

Feb 14
1.67
1.64

1.67

1.63

149K

1.83%

Feb 13
1.64
1.68

1.68

1.62

154K

-2.38%

Feb 10
1.68
1.7

1.78

1.63

888K

-0.59%

Feb 9
1.69
1.7

1.7

1.6

364K

1.81%

Feb 8
1.66
1.7

1.71

1.66

206K

-2.35%

Feb 7
1.7
1.71

1.71

1.68

213K

0%

Feb 6
1.7
1.76

1.76

1.69

277K

-1.73%

Feb 3
1.73
1.7

1.74

1.69

292K

1.17%

Feb 2
1.71
1.72

1.83

1.69

1.5M

0.59%

Feb 1
1.7
1.67

1.71

1.67

119K

1.80%

Jan 31
1.67
1.68

1.71

1.67

238K

-1.76%

Jan 30
1.7
1.7

1.7

1.67

134K

-1.16%

Jan 27
1.72
1.7

1.74

1.65

995K

1.78%

Jan 26
1.69
1.71

1.72

1.68

287K

0%

Jan 25
1.69
1.69

1.71

1.68

127K

-1.17%

Jan 24
1.71
1.71

1.73

1.68

247K

-1.72%

Jan 23
1.74
1.71

1.74

1.69

349K

2.96%

Jan 20
1.69
1.67

1.74

1.65

486K

0%

Jan 19
1.69
1.73

1.8

1.66

788K

-2.31%

Jan 18
1.73
1.68

1.87

1.67

3.4M

3.59%

Jan 17
1.67
1.7

1.71

1.65

339K

1.21%

Jan 13
1.65
1.65

1.75

1.65

831K

-2.37%

Jan 12
1.69
1.68

1.72

1.63

527K

-1.17%

Jan 11
1.71
1.78

1.8

1.69

833K

0%

Jan 10
1.71
1.7

1.76

1.68

1.0M

-1.16%

Jan 9
1.73
1.8

1.88

1.7

1.9M

-8.95%

Jan 6
1.9
2.09

2.3

1.77

9.7M

-9.52%

Jan 5
2.1
1.78

2.56

1.76

25.1M

28.05%

Jan 4
1.64
1.64

1.72

1.62

329K

2.50%

Jan 3
1.6
1.78

1.84

1.6

381K

-11.11%

Dec 30
1.8
1.6

1.8

1.6

637K

12.50%

Dec 29
1.6
1.6

1.65

1.6

383K

0%

Dec 28
1.6
1.61

1.63

1.6

195K

-1.23%

Dec 27
1.62
1.63

1.63

1.59

226K

-0.61%

Dec 23
1.63
1.63

1.64

1.61

186K

-0.61%

Dec 22
1.64
1.64

1.65

1.62

129K

-0.61%

Dec 21
1.65
1.64

1.65

1.63

203K

1.85%

Dec 20
1.62
1.64

1.66

1.61

180K

-1.22%

Dec 19
1.64
1.69

1.7

1.61

723K

-2.38%

Dec 16
1.68
1.69

1.71

1.67

268K

-1.18%

Dec 15
1.7
1.7

1.72

1.66

323K

0%

Dec 14
1.7
1.71

1.71

1.7

93.9K

0%

Dec 13
1.7
1.71

1.73

1.7

266K

-1.16%

Dec 12
1.72
1.72

1.74

1.7

212K

-1.15%

Dec 9
1.74
1.77

1.78

1.69

437K

-2.25%

Dec 8
1.78
1.82

1.85

1.76

316K

-3.26%

Dec 7
1.84
1.85

1.9

1.79

507K

-1.6%

Dec 6
1.87
1.88

1.89

1.86

221K

-1.58%

Dec 5
1.9
1.89

1.9

1.85

287K

0.53%

Dec 2
1.89
1.95

1.96

1.84

422K

-3.57%

Dec 1
1.96
1.96

1.99

1.96

148K

-0.51%

Nov 30
1.97
1.98

2.03

1.95

946K

-0.51%

Nov 29
1.98
1.97

2.01

1.95

319K

0%

Nov 28
1.98
2

2.01

1.96

323K

-1%

Nov 25
2
2

2.01

1.95

201K

0%

Nov 23
2
1.97

2.05

1.95

383K

0%

Nov 22
2
2

2.06

1.75

1.0M

-0.99%

Nov 21
2.02
2

2.02

1.96

514K

1%

Nov 18
2
2.04

2.04

2

335K

-0.99%

Nov 17
2.02
2.02

2.07

1.98

619K

1%

Nov 16
2
2

2.04

2

268K

-1.96%

Nov 15
2.04
2.02

2.16

2

1.7M

2%

Nov 14
2
2.02

2.1

2

1.7M

-0.99%

Nov 11
2.02
2.02

2.06

2

791K

0%

Nov 10
2.02
2

2.04

2

523K

1%

Nov 9
2
1.99

2.06

1.94

1.3M

-0.99%

Nov 8
2.02
2.06

2.06

2.02

355K

0%

Nov 7
2.02
2.06

2.16

2.02

618K

-0.98%

Nov 4
2.04
2.04

2.18

2.02

817K

2%

Nov 3
2
2.06

2.06

2

424K

-0.99%

Nov 2
2.02
2.1

2.1

2.02

307K

-0.98%

Nov 1
2.04
2.12

2.16

2.02

404K

-3.77%

Oct 31
2.12
2.08

2.26

2.04

1.4M

3.92%

Oct 28
2.04
2.08

2.1

2.02

516K

-0.97%

Oct 27
2.06
2.2

2.2

2.04

330K

-6.36%

Oct 26
2.2
2.08

2.24

2.04

598K

5.77%

Oct 25
2.08
2.02

2.12

1.99

585K

2.97%

Oct 24
2.02
2

2.06

2

542K

-1.94%

Oct 21
2.06
2.02

2.08

2.02

372K

0%

Oct 20
2.06
2.08

2.18

2.04

877K

-0.96%

Oct 19
2.08
2.14

2.17

2.04

506K

-5.45%

Oct 18
2.2
2.18

2.36

2.16

1.0M

1.85%

Oct 17
2.16
2.12

2.2

2.1

526K

2.86%

Oct 14
2.1
2.12

2.24

2

1.3M

-2.78%

Oct 13
2.16
2.08

2.22

2.06

773K

-3.57%

Oct 12
2.24
2.34

2.46

2.2

1.7M

-3.45%

Oct 11
2.32
2.2

2.5

2.06

6.1M

4.50%

Oct 10
2.22
2.3

2.34

2.2

543K

-5.13%

Oct 7
2.34
2.48

2.48

2.25

508K

-3.31%

Oct 6
2.42
2.44

2.6

2.42

1.0M

-2.42%

Oct 5
2.48
2.58

2.58

2.42

524K

-2.36%

Oct 4
2.54
2.52

2.66

2.5

739K

0%

Oct 3
2.54
2.5

2.6

2.4

915K

6.72%

Sep 30
2.38
2.42

2.44

2.32

570K

0%

Sep 29
2.38
2.62

2.74

2.34

1.4M

-9.85%

Sep 28
2.64
2.7

2.74

2.56

869K

-1.49%

Sep 27
2.68
2.8

2.86

2.66

807K

-3.6%

Sep 26
2.78
2.9

3.16

2.78

2.0M

-3.47%

Sep 23
2.88
2.86

2.94

2.7

885K

0%

Sep 22
2.88
3.2

3.22

2.84

1.3M

-10%

Sep 21
3.2
3.38

3.56

3.18

3.2M

-0.62%

Sep 20
3.22
3.1

3.66

3.1

2.9M

2.55%

Sep 19
3.14
3.24

3.48

3

1.7M

-11.8%

Sep 16
3.56
3.68

3.94

3.3

4.9M

-5.32%

Sep 15
3.76
4.02

4.74

3.5

34.9M

-3.59%

Sep 14
3.9
2.64

4.56

2.64

39.4M

50%

Sep 13
2.6
2.7

2.8

2.56

781K

-9.72%

Sep 12
2.88
2.78

2.96

2.72

744K

1.41%

Sep 9
2.84
2.82

2.84

2.78

450K

3.65%

Sep 8
2.74
2.76

2.84

2.7

298K

-2.14%

Sep 7
2.8
2.66

2.88

2.62

809K

3.70%

Sep 6
2.7
3.24

3.24

2.7

1.5M

-14.01%

Sep 2
3.14
3.4

3.42

3.12

1.1M

-6.55%

Sep 1
3.36
3.5

3.96

3.34

2.9M

-5.62%

Aug 31
3.56
3.46

3.8

3.44

1.8M

4.09%

Aug 30
3.42
3.88

3.89

3.42

1.8M

-12.76%

Aug 29
3.92
4.3

4.32

3.86

1.2M

-4.85%

Aug 26
4.12
4.54

4.76

4.04

3.3M

-10.82%

Aug 25
4.62
4.44

4.8

4.36

2.3M

5%

Aug 24
4.4
4

4.5

4

1.7M

8.91%

Aug 23
4.04
4.36

4.44

3.84

2.1M

-5.61%

Aug 22
4.28
4.4

4.76

4.16

1.7M

-3.17%

Aug 19
4.42
4.68

4.76

4.42

1.6M

-11.24%

Aug 18
4.98
5

5.16

4.6

3.0M

-5.32%

Aug 17
5.26
5.22

5.48

5.04

3.5M

-6.41%

Aug 16
5.62
5.68

6.84

5.2

42.7M

24.34%

Aug 15
4.52
4.38

5.18

4.26

6.9M

0.44%

Aug 12
4.5
4.64

4.68

4.24

3.4M

-2.6%

Aug 11
4.62
5

5.3

4.48

6.5M

-3.75%

Aug 10
4.8
5.25

5.26

4.2

13.1M

1.69%

Aug 9
4.72
6.12

6.64

4.68

8.8M

-20.81%

Aug 8
5.96
8.9

9.08

5.86

9.5M

-36.32%

Aug 5
9.36
10.1

11.4

8.9

13.2M

8.84%

Aug 4
8.6
10.16

10.4

7.68

16.4M

-31.2%

Aug 3
12.5
17.08

18.6

11.2

42.0M

-10.71%

Aug 2
14
21.48

25.8

12.8

115M

236.54%

Aug 1
4.16
3.74

4.58

3.14

14.5M

18.18%

Jul 29
3.52
3.24

4.18

3.08

14.6M

22.22%

Jul 28
2.88
4

4

2.62

12.2M

0%

Jul 27
2.88
3.2

3.7

2.8

3.5M

-18.64%

Jul 26
3.54
3.94

4.08

3.37

1.6M

-10.15%

Jul 25
3.94
4.16

5

3.62

4.8M

-10.45%

Jul 22
4.4
2.14

5.28

2.08

5.6M

103.70%

Jul 21
2.16
2.18

2.3

2.06

31.8K

-3.57%

Jul 20
2.24
2.4

2.4

2.2

18.1K

-0.88%

Jul 19
2.26
2.34

2.4

2.24

20.9K

-3.42%

Jul 18
2.34
2.34

2.36

2.16

93.3K

4.46%

Jul 15
2.24
2.26

2.6

2.14

180K

1.82%

Jul 14
2.2
2.2

2.2

2.06

91.0K

0.92%

Jul 13
2.18
2.16

2.18

2.02

85.9K

6.86%

Jul 12
2.04
2.24

2.3

2.02

67.1K

-11.3%

Jul 11
2.3
2.2

2.3

2.06

100K

-4.17%

Jul 8
2.4
2.14

2.4

2.14

18.1K

4.35%

Jul 7
2.3
2.2

2.3

2.14

10.7K

0.88%

Jul 6
2.28
2.26

2.28

2.14

8.5K

1.79%

Jul 5
2.24
2.22

2.34

2.14

13.9K

-3.45%

Jul 1
2.32
2.2

2.32

2.18

7.2K

0%

Jun 30
2.32
2.26

2.32

2.2

7.0K

0%

Jun 29
2.32
2.26

2.34

2.22

4.5K

3.57%

Jun 28
2.24
2.3

2.34

2.18

19.7K

-5.08%

Jun 27
2.36
2.28

2.36

2.28

4.5K

0.85%

Jun 24
2.34
2.38

2.4

2.26

17.7K

0.86%

Jun 23
2.32
2.4

2.4

2.24

12.2K

-3.33%

Jun 22
2.4
2.38

2.4

2.28

5.5K

2.56%

Jun 21
2.34
2.4

2.44

2.28

7.7K

-2.5%

Jun 17
2.4
2.3

2.4

2.3

6.7K

0%

Jun 16
2.4
2.22

2.52

2.22

6.9K

0%

Jun 15
2.4
2.46

2.8

2.36

16.8K

-4.76%

Jun 14
2.52
2.46

2.64

2.36

21.3K

0%

Jun 13
2.52
2.42

2.54

2.42

5.0K

-0.79%

Jun 10
2.54
2.92

2.92

2.46

34.9K

-9.29%

Jun 9
2.8
2.7

2.9

2.7

20.0K

3.70%

Jun 8
2.7
2.74

2.88

2.7

10.1K

-4.26%

Jun 7
2.82
2.82

2.91

2.76

18.2K

-5.37%

Jun 6
2.98
3.08

3.08

2.88

21.9K

-0.67%

Jun 3
3
2.98

3.02

2.98

3.0K

-0.66%

Jun 2
3.02
3.02

3.02

2.88

6.1K

1.34%

Jun 1
2.98
2.74

2.98

2.7

13.2K

6.43%

May 31
2.8
2.82

2.86

2.7

21.0K

-0.71%

May 27
2.82
2.92

2.92

2.8

20.9K

-6.62%

May 26
3.02
3

3.02

2.8

22.2K

1.34%

May 25
2.98
2.7

2.98

2.7

31.7K

7.97%

May 24
2.76
2.78

2.78

2.7

9.1K

-1.43%

May 23
2.8
2.84

2.84

2.78

10.2K

-1.41%

May 20
2.84
2.8

2.86

2.64

23.7K

-0.7%

May 19
2.86
3.06

3.06

2.82

16.1K

-4.67%

May 18
3
3.46

3.56

2.8

25.5K

-13.29%

May 17
3.46
3.62

3.7

3.32

20.5K

-5.46%

May 16
3.66
3.92

3.92

3.5

16.6K

-3.68%

May 13
3.8
3.66

3.8

3.5

38.3K

1.60%

May 12
3.74
3.92

4.02

3.7

20.6K

-6.97%

May 11
4.02
4

4.26

4

30.5K

-0.5%

May 10
4.04
4.02

4.3

4.02

24.7K

-0.98%

May 9
4.08
4.1

4.16

4.02

21.1K

-1.92%

May 6
4.16
4.16

4.4

4.06

27.5K

0%

May 5
4.16
4.4

4.58

4.06

25.5K

-4.59%

May 4
4.36
4.28

4.44

4.06

20.6K

0.46%

May 3
4.34
4.3

4.52

4.2

19.5K

-0.91%

May 2
4.38
4.6

4.6

4.2

19.3K

-4.78%

Apr 29
4.6
4.48

4.6

4.24

17.2K

4.07%

Apr 28
4.42
4.56

4.58

4.24

9.2K

0.91%

Apr 27
4.38
4.4

4.72

4.22

16.2K

-0.9%

Apr 26
4.42
4.42

4.6

4.4

13.4K

0.45%

Apr 25
4.4
5.08

5.08

4.04

30.3K

-7.56%

Apr 22
4.76
4.7

4.94

4.56

25.3K

5.31%

Apr 21
4.52
4.86

4.86

4.46

15.6K

-9.96%

Apr 20
5.02
4.84

5.12

4.3

39.9K

2.45%

Apr 19
4.9
4.64

5.18

4.6

28.7K

2.51%

Apr 18
4.78
4.54

4.78

4.44

25.0K

4.37%

Apr 14
4.58
4.46

4.68

4.42

14.4K

0.88%

Apr 13
4.54
4.52

4.6

4.42

8.1K

-0.44%

Apr 12
4.56
4.68

4.74

4.4

27.8K

-3.8%

Apr 11
4.74
4.52

4.74

4.4

31.3K

3.49%

Apr 8
4.58
4.52

4.58

4.48

12.7K

0%

Apr 7
4.58
4.64

4.64

4.5

13.8K

-3.78%

Apr 6
4.76
4.6

4.76

4.44

47.7K

2.59%

Apr 5
4.64
4.68

4.78

4.5

26.0K

-2.93%

Apr 4
4.78
4.76

4.78

4.5

27.1K

2.58%

Apr 1
4.66
4.66

4.78

4.48

47.2K

-1.69%

Mar 31
4.74
4.9

4.9

4.54

20.1K

-2.07%

Mar 30
4.84
4.8

4.84

4.74

19.5K

-1.22%

Mar 29
4.9
4.76

4.96

4.74

30.8K

0.82%

Mar 28
4.86
4.9

5.14

4.7

43.2K

-10%

Mar 25
5.4
5.46

5.46

4.4

175K

7.14%

Mar 24
5.04
5.16

5.16

4.88

51.0K

-0.4%

Mar 23
5.06
5.04

5.1

4.9

22.8K

-0.78%

Mar 22
5.1
5.1

5.2

4.9

21.5K

-0.78%

Mar 21
5.14
5.1

5.2

5.04

33.8K

1.98%

Mar 18
5.04
5.52

5.52

4.82

16.1K

-0.79%

Mar 17
5.08
5.48

5.84

4.8

71.3K

-7.97%

Mar 16
5.52
5.6

5.68

5.3

22.0K

-2.13%

Mar 15
5.64
5.68

5.88

5.34

29.6K

-2.08%

Mar 14
5.76
5.96

6.08

5.44

26.5K

-5.57%

Mar 11
6.1
5.78

6.38

5.78

31.5K

6.64%

Mar 10
5.72
5.92

6.4

5.34

62.3K

-5.92%

Mar 9
6.08
5.66

6.48

5.58

69.9K

4.83%

Mar 8
5.8
5.8

5.86

5.42

23.6K

-3.01%

Mar 7
5.98
5.6

5.98

5.2

47.8K

-2.61%

Mar 4
6.14
6.44

6.56

5.82

44.9K

-1.92%

Mar 3
6.26
6.08

6.6

6.08

50.9K

-5.72%

Mar 2
6.64
6.34

6.74

6

53.4K

-2.06%

Mar 1
6.78
6.82

7.14

6.22

46.2K

-3.97%

Feb 28
7.06
7.7

7.7

6.62

83.5K

-6.37%

Feb 25
7.54
7.68

7.92

7

168K

-4.31%

Feb 24
7.88
10.68

10.74

6.74

824K

-42.65%

Feb 23
13.74
7.86

15.82

7.16

4.4M

78.44%

Feb 22
7.7
7.84

7.84

7.28

4.7K

1.32%

Feb 18
7.6
7.38

7.6

7.04

2.4K

0%

Feb 17
7.6
7.5

7.66

7.26

4.1K

-0.78%

Feb 16
7.66
7.64

7.8

7.56

2.5K

-2.54%

Feb 15
7.86
7.76

7.86

7.52

4.5K

0%

Feb 14
7.86
8

8.1

7.6

4.5K

-2.72%

Feb 11
8.08
8.44

8.44

8.02

3.5K

-1.94%

Feb 10
8.24
8

8.34

7.72

9.5K

0.98%

Feb 9
8.16
8.5

8.5

8.02

6.0K

-3.55%

Feb 8
8.46
8.2

8.5

8.02

5.0K

-0.47%

Feb 7
8.5
8.22

8.54

8.14

10.8K

0.71%

Feb 4
8.44
8.16

8.6

8.14

6.3K

0.96%

Feb 3
8.36
8.32

8.6

8.14

10.1K

-1.65%

Feb 2
8.5
8.28

8.74

8.1

19.6K

0.47%

Feb 1
8.46
8.2

8.6

7.96

45.6K

6.82%

Jan 31
7.92
6

8.4

5.42

37.3K

1.54%

Jan 28
7.8
8.32

8.32

7.06

43.2K

-1.52%

Jan 27
7.92
8.12

8.5

7.46

31.1K

-2.7%

Jan 26
8.14
7.9

8.68

7.02

67.6K

1.75%

Jan 25
8
9.18

9.64

6.8

123K

-6.98%

Jan 24
8.6
7.9

9.5

5.52

189K

-15.69%

Jan 21
10.2
10.92

13.8

8.8

523K

8.51%

Jan 20
9.4
8.28

9.4

8.28

13.0K

16.63%

Jan 19
8.06
8.3

8.3

7.35

25.6K

-3.36%

Jan 18
8.34
8.14

8.4

8.01

16.0K

-0.71%

Jan 14
8.4
8.28

8.5

7.88

11.1K

1.45%

Jan 13
8.28
8.34

8.8

8.2

23.2K

-0.96%

Jan 12
8.36
8.14

8.68

8.1

17.9K

2.70%

Jan 11
8.14
6.96

8.42

6.96

32.3K

16.29%

Jan 10
7
6.44

7

6.44

7.5K

7.03%

Jan 7
6.54
6.48

6.54

6.48

8.3K

1.55%

Jan 6
6.44
6.38

6.44

6.28

2.0K

0%

Jan 5
6.44
6.44

6.44

6.34

2.4K

0%

Jan 4
6.44
6.34

6.44

6.33

2.9K

1.58%

Jan 3
6.34
6.32

6.34

6.31

1.4K

0%

Dec 31
6.34
6.22

6.34

6.22

4.4K

1.93%

Dec 30
6.22
6.12

6.22

6.04

3.1K

1.63%

Dec 29
6.12
6.14

6.14

6

3.5K

-1.61%

Dec 28
6.22
6.2

6.26

6.16

1.3K

-1.58%

Dec 27
6.32
6.34

6.34

6.22

1.1K

-0.32%

Dec 23
6.34
6.32

6.34

6.22

1.6K

0.32%

Dec 22
6.32
6.28

6.32

6.26

727

0.64%

Dec 21
6.28
6.28

6.28

6.17

1.0K

0%

Dec 20
6.28
6.16

6.28

6.16

702

-1.88%

Dec 17
6.4
6.46

6.46

6.33

1.8K

-0.93%

Dec 16
6.46
6.26

6.46

6.26

2.9K

1.89%

Dec 15
6.34
6.3

6.4

6.18

2.1K

-0.94%

Dec 14
6.4
6.42

6.42

6.28

2.9K

-0.31%

Dec 13
6.42
6.46

6.46

6.4

771

-0.93%

Dec 10
6.48
6.42

6.48

6.42

1.0K

0%

Dec 9
6.48
6.36

6.48

6.36

4.2K

0.31%

Dec 8
6.46
6.36

6.48

6.36

1.5K

0.31%

Dec 7
6.44
6.25

6.48

6.25

1.9K

-0.62%

Dec 6
6.48
6.46

6.48

6.41

1.7K

-0.31%

Dec 3
6.5
6.21

6.5

6.19

3.1K

1.56%

Dec 2
6.4
6.38

6.4

6.18

4.9K

-0.93%

Dec 1
6.46
6.68

6.68

6.32

3.0K

-3.29%

Nov 30
6.68
6.6

6.68

6.6

1.4K

-0.3%

Nov 29
6.7
6.72

6.72

6.64

813

-0.59%

Nov 26
6.74
6.7

6.76

6.7

3.0K

0.60%

Nov 24
6.7
6.7

6.76

6.68

4.4K

-1.47%

Nov 23
6.8
6.8

6.8

6.68

1.6K

-0.87%

Nov 22
6.86
6.86

6.86

6.84

1.8K

-0.29%

Nov 19
6.88
6.92

6.94

6.76

3.8K

-1.43%

Nov 18
6.98
7

7.04

6.8

6.6K

-1.13%

Nov 17
7.06
7.03

7.06

7.01

1.0K

0%

Nov 16
7.06
7.07

7.07

7.04

1.8K

-0.28%

Nov 15
7.08
7.08

7.08

7.06

2.0K

-0.84%

Nov 12
7.14
7.02

7.16

7.02

5.8K

0.85%

Nov 11
7.08
7.02

7.08

7.02

3.1K

-0.28%

Nov 10
7.1
7.2

7.2

7

11.4K

-2.2%

Nov 9
7.26
7.2

7.32

7.07

4.1K

-1.36%

Nov 8
7.36
7.42

7.42

7.22

1.4K

-1.6%

Nov 5
7.48
7.6

7.6

7.38

3.5K

-1.58%

Nov 4
7.6
7.66

7.74

7.58

2.5K

-1.81%

Nov 3
7.74
7.76

7.76

7.71

1.3K

-0.26%

Nov 2
7.76
7.82

7.82

7.6

2.6K

-0.77%

Nov 1
7.82
7.74

8

7.62

9.6K

4.83%

Oct 29
7.46
7.4

7.46

7.4

3.4K

-0.27%

Oct 28
7.48
7.56

7.56

7.38

4.8K

-2.09%

Oct 27
7.64
7.86

7.86

7.5

8.4K

-2.8%

Oct 26
7.86
7.84

7.88

7.79

4.1K

0.26%

Oct 25
7.84
7.96

7.96

7.78

5.0K

-1.51%

Oct 22
7.96
7.92

8.02

7.9

14.9K

-0.5%

Oct 21
8
7.9

8.14

7.87

14.0K

1.27%

Oct 20
7.9
7.9

7.98

7.8

5.4K

-1%

Oct 19
7.98
7.96

8

7.92

5.0K

-0.25%

Oct 18
8
8.02

8.02

7.92

7.7K

-0.25%

Oct 15
8.02
8.4

8.4

7.72

12.8K

-5.2%

Oct 14
8.46
8.48

8.48

8.36

706

-0.47%

Oct 13
8.5
8.66

8.66

8.4

2.2K

-1.85%

Oct 12
8.66
8.7

8.7

8.46

2.4K

-0.46%

Oct 11
8.7
8.72

8.72

8.64

2.5K

-0.23%

Oct 8
8.72
8.72

8.72

8.58

2.1K

0%

Oct 7
8.72
8.64

8.72

8.54

4.3K

0%

Oct 6
8.72
8.62

8.72

8.62

2.6K

-0.23%

Oct 5
8.74
8.8

8.8

8.52

3.9K

-0.68%

Oct 4
8.8
8.88

8.88

8.58

3.1K

-2.65%

Oct 1
9.04
9

9.2

8.84

15.0K

0.44%

Sep 30
9
9.14

9.76

8.86

69.4K

-11.24%

Sep 29
10.14
9.68

10.18

9.68

1.9K

-0.59%

Sep 28
10.2
10.22

10.22

10.16

1.9K

-0.97%

Sep 27
10.3
10.14

10.3

9.5

3.2K

0%

Sep 24
10.3
10.24

10.3

10.24

358

-0.39%

Sep 23
10.34
10.3

10.34

10.3

1.2K

0.39%

Sep 22
10.3
10.24

10.3

10.24

2.0K

-1.9%

Sep 21
10.5
10.56

10.58

9.7

1.8K

-0.94%

Sep 20
10.6
11.16

11.16

10.6

909

-5.02%

Sep 17
11.16
11.16

11.16

11.16

318

0%

Sep 16
11.16
10.94

11.16

10.94

1.0K

0.54%

Sep 15
11.1
10.8

11.1

10.8

2.6K

2.78%

Sep 14
10.8
10.76

10.8

10.76

669

0.37%

Sep 13
10.76
10.64

10.76

10.64

585

0.37%

Sep 10
10.72
10.64

10.72

10.6

1.2K

0%

Sep 9
10.72
10.66

10.72

10.66

505

-0.74%

Sep 8
10.8
10.72

10.8

10.7

1.1K

0%

Sep 7
10.8
10.94

10.94

10.6

2.8K

-1.82%

Sep 3
11
11

11

11

278

-0.9%

Sep 2
11.1
11.02

11.24

11.02

1.2K

-0.54%

Sep 1
11.16
11.16

11.16

11.12

554

0%

Aug 31
11.16
11.2

11.2

11.16

497

-0.36%

Aug 30
11.2
11.24

11.24

11.19

1.7K

-1.75%

Aug 27
11.4
11.4

11.4

11.2

375

0%

Aug 26
11.4
11.44

11.44

11.4

329

-0.35%

Aug 25
11.44
11.4

11.44

11.4

352

0.35%

Aug 24
11.4
11.28

11.4

11.28

336

0%

Aug 23
11.4
11.32

11.4

11.32

467

-1.04%

Aug 20
11.52
11.2

11.52

11.2

426

0.70%

Aug 19
11.44
11.26

11.44

10.98

1.0K

0.35%

Aug 18
11.4
11.24

11.4

11.24

519

0%

Aug 17
11.4
11.18

11.44

11.02

1.9K

0%

Aug 16
11.4
11.4

11.4

10.95

4.3K

0%

Aug 13
11.4
11.38

11.4

11.38

788

-0.18%

Aug 12
11.42
11.6

11.7

11.42

1.6K

-2.39%

Aug 11
11.7
11.76

11.78

11.48

1.1K

-0.85%

Aug 10
11.8
12.1

12.1

11.66

1.0K

-3.44%

Aug 9
12.22
12.4

12.4

12.02

1.7K

-1.45%

Aug 6
12.4
11.64

12.4

11.64

16.9K

6.53%

Aug 5
11.64
11.12

11.64

11.12

5.6K

2.11%

Aug 4
11.4
11.52

11.52

11.39

1.2K

-1.38%

Aug 3
11.56
10.5

11.56

10.5

1.6K

1.40%

Aug 2
11.4
11.4

11.4

11.2

817

0%

Jul 30
11.4
11.44

11.44

11.14

1.9K

-0.35%

Jul 29
11.44
11.48

11.6

10.84

1.9K

-1.38%

Jul 28
11.6
11.6

11.62

11.44

1.6K

0%

Jul 27
11.6
11.6

11.66

11.6

1.8K

-1.02%

Jul 26
11.72
11.82

11.96

11.62

1.4K

-1.68%

Jul 23
11.92
12.1

12.1

11.92

1.9K

-1.49%

Jul 22
12.1
12.04

12.1

12.04

733

0.50%

Jul 21
12.04
11.98

12.1

11.98

1.4K

-0.5%

Jul 20
12.1
11.98

12.2

11.98

1.2K

1%

Jul 19
11.98
12.16

12.16

11.84

5.9K

-2.12%

Jul 16
12.24
12.42

12.42

12.24

1.1K

-0.49%

Jul 15
12.3
12.3

12.3

12.3

901

0%

Jul 14
12.3
12.22

12.3

12.07

3.3K

0.65%

Jul 13
12.22
12.2

12.4

12.08

4.9K

-1.13%

Jul 12
12.36
12.31

12.6

12.09

7.8K

-1.9%

Jul 9
12.6
11.82

12.6

11.8

2.5K

-0.63%

Jul 8
12.68
12.3

12.7

12.06

9.8K

1.12%

Jul 7
12.54
12.46

12.8

12.4

2.5K

-0.63%

Jul 6
12.62
13.02

13.02

12.42

1.3K

-4.39%

Jul 2
13.2
12.76

13.2

12.36

3.0K

3.12%

Jul 1
12.8
12.66

12.8

12.3

1.3K

4.75%

Jun 30
12.22
12.96

12.96

12.16

4.9K

-4.53%

Jun 29
12.8
12.48

12.9

12.48

2.9K

2.56%

Jun 28
12.48
12.9

12.9

12.4

5.5K

-3.55%

Jun 25
12.94
13.14

13.18

12.7

3.7K

-1.37%

Jun 24
13.12
13.44

13.76

12.28

44.8K

-3.53%

Jun 23
13.6
13.32

13.6

13.26

5.7K

2.10%

Jun 22
13.32
13.34

13.82

13.3

1.8K

-1.77%

Jun 21
13.56
13.42

13.88

13.42

1.6K

-0.29%

Jun 18
13.6
13.66

13.66

13.46

1.3K

-2.58%

Jun 17
13.96
13.6

13.96

13.49

2.8K

1.75%

Jun 16
13.72
14.5

14.5

13.6

786

-0.58%

Jun 15
13.8
14.5

14.5

13.63

2.9K

-0.72%

Jun 14
13.9
14.5

14.5

13.68

7.6K

0.87%

Jun 11
13.78
13.8

13.8

13.43

2.7K

0.58%

Jun 10
13.7
13.7

13.7

13.42

1.0K

-0.44%

Jun 9
13.76
14.5

14.5

13.65

5.3K

-0.15%

Jun 8
13.78
13.5

13.84

13.5

904

0%

Jun 7
13.78
13.52

13.78

13.5

1.5K

-0.14%

Jun 4
13.8
13.28

13.8

13.28

2.3K

-1.43%

Jun 3
14
13.46

14

13.46

1.7K

0.57%

Jun 2
13.92
13.68

13.92

13.41

3.1K

-0.57%

Jun 1
14
13.86

14

13.38

1.9K

0.29%

May 28
13.96
13.22

13.96

13.1

2.7K

2.65%

May 27
13.6
13.36

13.6

12.96

5.6K

0%

May 26
13.6
13.6

13.6

13.12

2.4K

0%

May 25
13.6
13.7

13.7

13.18

4.2K

-0.73%

May 24
13.7
14

14.05

13.12

12.5K

-2.14%

May 21
14
13

14

13

4.0K

6.38%

May 20
13.16
13.03

13.76

13.03

2.8K

-7.32%

May 19
14.2
13.74

14.2

13.74

2.8K

1.43%

May 18
14
13.68

14

13.68

1.0K

1.45%

May 17
13.8
13.56

13.84

13.56

1.8K

-0.86%

May 14
13.92
13.64

13.92

13.2

3.8K

-0.57%

May 13
14
13.7

14

13.22

3.3K

1.45%

May 12
13.8
13.9

13.9

13.8

1.7K

-0.58%

May 11
13.88
13.36

13.88

13.36

1.2K

-0.14%

May 10
13.9
13.56

13.94

13.22

1.8K

1.76%

May 7
13.66
13.66

13.71

13.44

6.4K

-2.01%

May 6
13.94
13.5

14

13.16

2.9K

2.65%

May 5
13.58
13.72

13.9

13.58

2.8K

-2.3%

May 4
13.9
14

14

13.8

4.2K

0%

May 3
13.9
13.78

14.06

13.71

3.2K

-0.71%

Apr 30
14
14.32

14.72

13.74

7.7K

-3.85%

Apr 29
14.56
13.78

14.56

13.74

7.2K

2.54%

Apr 28
14.2
14

14.2

13.66

4.6K

0%

Apr 27
14.2
14.08

14.5

13.78

4.2K

-0.7%

Apr 26
14.3
14.42

14.42

13.78

3.3K

0.70%

Apr 23
14.2
13.86

14.48

13.7

1.3K

3.95%

Apr 22
13.66
14.42

14.42

13.66

8.5K

-0.44%

Apr 21
13.72
14.14

14.42

13.72

5.2K

-6.03%

Apr 20
14.6
13.84

14.6

13.5

8.2K

2.10%

Apr 19
14.3
13.82

14.38

13.76

8.1K

2.29%

Apr 16
13.98
14.6

14.66

13.64

5.3K

-6.68%

Apr 15
14.98
14.34

15

14.34

2.7K

3.03%

Apr 14
14.54
14.52

14.98

14.04

2.9K

-3.07%

Apr 13
15
14.9

15

14.3

3.9K

0%

Apr 12
15
14.56

15

14.02

4.0K

0%

Apr 9
15
15

15

14.4

4.2K

0.13%

Apr 8
14.98
14.4

14.98

14.4

1.4K

-1.32%

Apr 7
15.18
14.76

15.18

14.26

4.2K

3.12%

Apr 6
14.72
13.8

14.72

13.8

4.0K

5.60%

Apr 5
13.94
13.82

14.06

13.4

6.5K

-0.99%

Apr 1
14.08
13.94

14.1

13.64

5.8K

-2.22%

Mar 31
14.4
14.6

14.6

13.52

7.4K

1.12%

Mar 30
14.24
13.12

14.24

13.12

7.3K

6.27%

Mar 29
13.4
13.78

13.78

12.86

5.5K

-2.76%

Mar 26
13.78
14.08

14.58

13.6

3.9K

-1.15%

Mar 25
13.94
14.04

14.14

13.07

9.7K

-2.52%

Mar 24
14.3
14.48

14.73

14.14

3.3K

-2.32%

Mar 23
14.64
14.4

14.9

14.4

5.3K

-0.68%

Mar 22
14.74
13.88

15.06

13.88

16.3K

4.39%

Mar 19
14.12
14.22

14.22

13.54

24.8K

-1.26%

Mar 18
14.3
14.94

15

14.1

6.3K

-3.77%

Mar 17
14.86
14.64

14.96

14.24

7.7K

1.50%

Mar 16
14.64
14.8

15.1

14.32

13.9K

-2.4%

Mar 15
15
14.6

15

14.44

26.7K

0.67%

Mar 12
14.9
14.82

15.12

14.56

20.9K

-0.4%

Mar 11
14.96
15

15.7

14.7

44.1K

0.40%

Mar 10
14.9
14.74

15

13.9

96.2K

-0.4%

Mar 9
14.96
14.66

16

13.69

263K

4.47%

Mar 8
14.32
11.92

19.5

10.16

996K

10.15%

Mar 5
13
9.2

15.6

9.02

1.5M

36.55%

Mar 4
9.52
10.3

10.4

8.52

122K

-15%

Mar 3
11.2
11.4

11.4

10.84

27.9K

-1.75%

Mar 2
11.4
11.74

11.74

11.3

10.6K

0.88%

Mar 1
11.3
11.4

11.5

11.02

22.5K

-0.88%

Feb 26
11.4
11.4

11.4

11.29

21.1K

0.18%

Feb 25
11.38
11.38

11.4

11.34

8.8K

-0.18%

Feb 24
11.4
11.4

11.4

11.35

15.4K

0%

Feb 23
11.4
11.4

11.4

11.34

41.4K

0%

Feb 22
11.4
11.4

11.46

11.3

113K

-2.56%

Feb 19
11.7
11.66

11.7

11.5

26.1K

0%

Feb 18
11.7
11.7

11.9

11.24

12.1K

-2.5%

Feb 17
12
12.26

12.66

11.86

12.0K

-3.23%

Feb 16
12.4
12.18

12.4

11.82

9.3K

4.55%

Feb 12
11.86
12.16

12.26

11.84

11.0K

-4.35%

Feb 11
12.4
12.4

12.4

11.92

9.3K

0%

Feb 10
12.4
12

12.4

11.72

24.5K

3.33%

Feb 9
12
11.94

12

11.94

5.2K

0%

Feb 8
12
12.4

12.44

11.8

25.6K

-5.51%

Feb 5
12.7
12.8

12.8

12.6

3.5K

-0.47%

Feb 4
12.76
12.76

12.8

12.53

17.6K

1.27%

Feb 3
12.6
13

13

12.52

15.2K

-3.08%

Feb 2
13
12.94

13

12.32

6.8K

4.17%

Feb 1
12.48
13

13.1

12.3

7.1K

-4%

Jan 29
13
12.86

13

12.86

1.4K

0%

Jan 28
13
13

13

12.95

620

0%

Jan 27
13
13

13

13

675

0%

Jan 26
13
13

13

12.97

2.9K

0%

Jan 25
13
12.52

13

12.52

711

0%

Jan 22
13
12.8

13

12.8

9.2K

0%

Jan 21
13
13

13

12.96

870

0%

Jan 20
13
13

13

12.8

2.7K

0%

Jan 19
13
13

13

12.92

2.1K

-1.52%

Jan 15
13.2
13.06

13.2

13.04

4.3K

1.07%

Jan 14
13.06
13.2

13.2

13.06

448

-0.46%

Jan 13
13.12
12.8

13.12

12.72

2.1K

-0.61%

Jan 12
13.2
13.2

13.2

12.68

13.5K

0%

Jan 11
13.2
13.2

13.2

13.1

5.1K

0%

Jan 8
13.2
13.2

13.2

13.1

1.8K

0%

Jan 7
13.2
13.16

13.2

12.88

1.7K

1.54%

Jan 6
13
13.2

13.2

12.86

2.6K

-1.52%

Jan 5
13.2
13.2

13.2

13.02

2.8K

0%

Jan 4
13.2
13.18

13.2

13.04

2.7K

0%

Dec 31
13.2
13.2

13.2

12.94

17.2K

0%

Dec 30
13.2
13.2

13.2

13.06

1.9K

0%

Dec 29
13.2
12.92

13.2

12.9

2.8K

0%

Dec 28
13.2
13.2

13.2

13.12

3.7K

0%

Dec 24
13.2
13.2

13.2

13.2

1.1K

0%

Dec 23
13.2
13.04

13.2

12.88

2.6K

0%

Dec 22
13.2
13.2

13.2

13.15

2.2K

-1.49%

Dec 21
13.4
13.4

13.4

13.2

614

0%

Dec 18
13.4
13.4

13.4

13.27

12.5K

-3.74%

Dec 17
13.92
12.96

13.92

12.95

13.3K

7.08%

Dec 16
13
12.29

13

12.29

13.6K

0%

Dec 15
13
12.94

13

12.9

19.3K

0%

Dec 14
13
13

13

12.06

9.6K

0%

Dec 11
13
13

13

12.92

9.2K

0%

Dec 10
13
13.25

13.25

13

2.0K

-0.31%

Dec 9
13.04
13.14

13.14

13.04

650

0.31%

Dec 8
13
13.14

13.14

12.92

1.1K

-2.26%

Dec 7
13.3
13.3

13.3

13.25

1.6K

0%

Dec 4
13.3
13.3

13.3

13.3

558

0.38%

Dec 3
13.25
13.3

13.3

13.25

237

-0.38%

Dec 2
13.3
13.28

13.3

13.28

569

0.15%

Dec 1
13.28
13.3

13.3

13.23

507

-0.15%

Nov 30
13.3
13.3

13.3

13.13

755

0%

Nov 27
13.3
13.24

13.3

13.1

806

0%

Nov 25
13.3
13.3

13.3

11.6

28.7K

0%

Nov 24
13.3
13.25

13.3

13.24

1.2K

0%

Nov 23
13.3
13.3

13.3

13.29

1.1K

-0.6%

Nov 20
13.38
13.4

13.4

13.32

1.0K

-0.15%

Nov 19
13.4
13.4

13.4

13.2

1.5K

0%

Nov 18
13.4
13.28

13.4

13.25

764

0%

Nov 17
13.4
13.4

13.4

13.4

470

0%

Nov 16
13.4
13.18

13.4

13.18

814

0%

Nov 13
13.4
13.28

13.4

13.28

1.6K

0%

Nov 12
13.4
13.4

13.4

13.4

476

0%

Nov 11
13.4
13.4

13.4

13.4

954

-0.74%

Nov 10
13.5
13.5

13.5

13.12

3.7K

0.30%

Nov 9
13.46
13.5

14

13.4

3.6K

-0.3%

Nov 6
13.5
13.5

13.5

13.5

627

-0.74%

Nov 5
13.6
13.6

13.6

13.6

475

-0.73%

Nov 4
13.7
13.7

13.7

13.6

1.4K

-1.86%

Nov 3
13.96
14

14

13.9

2.1K

-0.99%

Nov 2
14.1
14

14.1

14

717

0%

Oct 30
14.1
13.88

14.1

13.88

476

0.86%

Oct 29
13.98
13.86

14

13.86

1.4K

0%

Oct 28
13.98
13.98

13.98

13.62

1.6K

0%

Oct 27
13.98
13.98

13.98

13.82

951

0.72%

Oct 26
13.88
13.82

14

13.82

1.0K

-1.56%

Oct 23
14.1
14

14.1

12.4

5.8K

0.71%

Oct 22
14
14

14

14

372

-0.71%

Oct 21
14.1
13.82

14.1

13.82

543

0.71%

Oct 20
14
14

14

13.7

608

0%

Oct 19
14
13.98

14

13.98

2.7K

0%

Oct 16
14
13.98

14

13.9

960

0%

Oct 15
14
13.9

14

13.72

1.0K

0%

Oct 14
14
13.7

14

13.7

772

0.43%

Oct 13
13.94
13.9

13.94

13.82

1.6K

-0.43%

Oct 12
14
13.6

14

13.6

2.2K

1.01%

Oct 9
13.86
13.58

13.88

13.58

1.1K

1.91%

Oct 8
13.6
13.78

13.9

13.6

4.7K

-2.86%

Oct 7
14
13.84

14

13.72

1.4K

2.34%

Oct 6
13.68
13.7

13.9

13.46

14.4K

-2.29%

Oct 5
14
13.7

14

13.52

839

1.89%

Oct 2
13.74
13.5

13.74

13.28

2.0K

0.88%

Oct 1
13.62
13.7

13.7

13.6

2.2K

-2.71%

Sep 30
14
13.7

14

13.4

2.4K

2.19%

Sep 29
13.7
13.7

13.7

13.7

678

0.15%

Sep 28
13.68
13.44

13.7

13.44

1.9K

0.59%

Sep 25
13.6
13.56

13.7

13.56

2.3K

-2.86%

Sep 24
14
13.7

14

13.02

6.5K

1.45%

Sep 23
13.8
13.6

13.8

13.58

3.0K

1.17%

Sep 22
13.64
13.6

13.64

13.42

2.1K

-0.58%

Sep 21
13.72
13.42

13.72

13.42

1.3K

0.44%

Sep 18
13.66
13.6

13.66

13.44

1.1K

0.44%

Sep 17
13.6
13.6

13.6

13.52

4.5K

-1.45%

Sep 16
13.8
13.6

13.8

13.4

4.8K

1.17%

Sep 15
13.64
13.6

13.64

13.26

6.5K

0.59%

Sep 14
13.56
12.6

13.94

12.56

27.8K

7.62%

Sep 11
12.6
12.6

12.6

12.44

1.4K

0%

Sep 10
12.6
12.6

12.6

12.54

2.6K

0%

Sep 9
12.6
12.6

12.6

12.42

3.5K

0%

Sep 8
12.6
12.6

12.6

12.4

7.3K

0%

Sep 4
12.6
12.58

12.6

12.48

7.9K

0%

Sep 3
12.6
12.6

12.6

12.22

4.6K

0%

Sep 2
12.6
12.6

12.6

12.3

12.7K

0%

Sep 1
12.6
12.6

12.6

12.4

6.9K

0%

Aug 31
12.6
12.6

12.6

12.56

7.4K

-1.56%

Aug 28
12.8
12.56

12.8

12.56

10.1K

0%

Aug 27
12.8
12.8

12.8

12.6

14.7K

-1.54%

Aug 26
13
13

13.2

12.72

39.8K

1.56%

Aug 25
12.8
12.8

12.8

12.7

39.7K

-1.54%

Aug 24
13
11.96

13

11

111K

0%

Aug 21
13
12.58

13

10.56

251K

3.83%

Aug 20
12.52
13.2

33.06

10.04

1.1M

-5.15%

Aug 19
13.2
13.2

13.2

13.2

426

0%

Aug 18
13.2
13.2

13.2

12.94

621

0%

Aug 17
13.2
13.14

13.2

12.72

986

0%

Aug 14
13.2
13.19

13.2

13.04

7.8K

0%

Aug 13
13.2
13.1

13.2

12.96

798

0%

Aug 12
13.2
12.76

13.2

12.5

2.5K

0%

Aug 11
13.2
13

13.2

12.62

6.6K

-2.94%

Aug 10
13.6
13.6

13.6

12.44

6.7K

0%

Aug 7
13.6
13.6

13.6

13.6

976

-2.86%

Aug 6
14
13.82

14

13.18

2.5K

0%

Aug 5
14
13.82

14

13.4

8.7K

0%

Aug 4
14
13.5

14

13.5

3.1K

1.45%

Aug 3
13.8
12.86

13.8

12.68

8.6K

1.47%

Jul 31
13.6
13.08

13.6

13.08

3.6K

3.03%

Jul 30
13.2
13.2

13.2

13.2

373

0%

Jul 29
13.2
13.2

13.2

13.2

358

0%

Jul 28
13.2
13.2

13.2

12.98

799

0%

Jul 27
13.2
13.06

13.2

13.06

609

0%

Jul 24
13.2
13.2

13.2

13.2

400

0%

Jul 23
13.2
13.08

13.2

13.02

4.7K

0%

Jul 22
13.2
13.2

13.2

13.2

520

0%

Jul 21
13.2
13.2

13.2

13.2

401

0%

Jul 20
13.2
13.2

13.2

13.2

409

0%

Jul 17
13.2
13.2

13.2

13

738

0%

Jul 16
13.2
13.18

13.2

13.18

6.6K

0%

Jul 15
13.2
13.2

13.2

13.18

644

0%

Jul 14
13.2
13

13.2

13

1.1K

-1.49%

Jul 13
13.4
13.26

13.4

13.2

1.1K

0%

Jul 10
13.4
13.4

13.4

13.27

1.9K

0%

Jul 9
13.4
13.4

13.4

13.22

8.2K

-1.47%

Jul 8
13.6
13.6

13.6

13.28

1.2K

0%

Jul 7
13.6
13.6

13.6

13.3

6.3K

-2.3%

Jul 6
13.92
14.4

14.4

13.92

3.5K

-7.2%

Jul 2
15
14.4

15

13.4

2.0K

7.45%

Jul 1
13.96
14.16

14.66

13.08

5.0K

-3.06%

Jun 30
14.4
14.4

14.4

13.66

20.7K

-2.7%

Jun 29
14.8
14.92

14.92

14.16

3.9K

1.37%

Jun 26
14.6
14.7

14.7

14.18

4.9K

-5.19%

Jun 25
15.4
13.02

15.4

13.02

3.4K

18.46%

Jun 24
13
13

13

12.5

763

0%

Jun 23
13
12.99

13

12.8

1.7K

0%

Jun 22
13
12.37

13

11.9

1.1K

0%

Jun 19
13
13

13

12.6

2.6K

0%

Jun 18
13
13

13

12.74

716

0%

Jun 17
13
13

13

12.72

612

0%

Jun 16
13
12.55

13

12.55

520

0%

Jun 15
13
13

13

12.69

665

0%

Jun 12
13
12.89

13

12.89

788

0%

Jun 11
13
13

13

12.62

570

0%

Jun 10
13
13

13

12.7

473

0%

Jun 9
13
13

13

12.9

6.1K

1.09%

Jun 8
12.86
12.9

12.9

11.56

4.2K

-1.08%

Jun 5
13
13

13

12.99

3.6K

0%

Jun 4
13
13

13

12.55

2.5K

0%

Jun 3
13
13

13

12.74

776

0%

Jun 2
13
13

13

13

776

0%

Jun 1
13
13

13

12.09

945

0%

May 29
13
11.94

13

10.1

4.3K

0%

May 28
13
12.04

13

12.04

1.1K

-1.52%

May 27
13.2
13.2

13.2

12.78

2.9K

-2.94%

May 26
13.6
13.92

14.32

13.6

2.8K

-2.86%

May 22
14
12.18

14

12.18

2.3K

12.90%

May 21
12.4
12.32

12.4

12.22

1.3K

-1.59%

May 20
12.6
11.92

12.6

11.74

3.8K

-1.56%

May 19
12.8
12.72

12.8

12.46

857

-0.31%

May 18
12.84
13

13

12.42

4.1K

-5.59%

May 15
13.6
13.5

13.6

13.5

3.1K

-0.87%

May 14
13.72
13.38

13.8

13.38

404

-0.58%

May 13
13.8
13.8

13.8

13.08

5.1K

-1.43%

May 12
14
13.72

14

13.72

971

0%

May 11
14
14

14

14

1.2K

-4.11%

May 8
14.6
14.59

14.6

13.86

2.0K

1.53%

May 7
14.38
14.28

14.38

13.62

1.9K

3.16%

May 6
13.94
14

14

13.42

4.7K

-5.43%

May 5
14.74
15

15

14.44

4.3K

-1.73%

May 4
15
15.2

15.2

14

10.8K

-3.85%

May 1
15.6
15.96

15.96

14.24

5.1K

-4.88%

Apr 30
16.4
16

16.4

15.68

2.9K

5.13%

Apr 29
15.6
15.6

15.6

15.54

275

-1.27%

Apr 28
15.8
15.8

15.8

15.8

368

0%

Apr 27
15.8
15.8

15.8

15.8

253

0%

Apr 24
15.8
14.88

15.8

14.88

654

0%

Apr 23
15.8
15.78

15.8

15.76

5.8K

0.13%

Apr 22
15.78
15.74

15.8

15.64

4.6K

-1.38%

Apr 21
16
16

16

16

559

0%

Apr 20
16
15.36

16

15.12

1.2K

0%

Apr 17
16
15.44

16

15.44

2.0K

0%

Apr 16
16
15.84

16

15.08

3.1K

0.13%

Apr 15
15.98
15.3

16.8

15.3

7.7K

-5.89%

Apr 14
16.98
16.5

16.98

15.9

3.2K

2.91%

Apr 13
16.5
17.5

17.58

15.94

29.9K

-6.25%

Apr 9
17.6
17.6

17.6

16.04

46.2K

-2.22%

Apr 8
18
18

18

16.64

31.2K

0%

Apr 7
18
17

18.7

16.24

12.2K

5.88%

Apr 6
17
17

17

15.68

5.2K

0%

Apr 3
17
17

17

16.6

1.2K

0%

Apr 2
17
16.06

17

15.91

1.4K

0.47%

Apr 1
16.92
15.2

16.92

15.2

1.7K

9.87%

Mar 31
15.4
16.16

17

13.32

11.6K

-9.41%

Mar 30
17
16.5

17

16.36

3.5K

13.33%

Mar 27
15
13.86

15

13.6

6.5K

5.63%

Mar 26
14.2
14.2

14.2

14.2

2.0K

0%

Mar 25
14.2
14

14.2

13.75

2.2K

1.43%

Mar 24
14
13.98

14

13.22

3.0K

-0.57%

Mar 23
14.08
14.08

14.08

13.66

7.2K

-4.99%

Mar 20
14.82
14.82

14.82

14

8.0K

-5%

Mar 19
15.6
14.54

15.6

13.88

17.4K

1.96%

Mar 18
15.3
15.2

15.3

12.78

8.9K

9.76%

Mar 17
13.94
13.96

15.4

13.14

20.2K

-0.43%

Mar 16
14
14.02

15.6

13.14

41.1K

-12.5%

Mar 13
16
16

16

15.6

5.9K

-5.88%

Mar 12
17
17

17

15.32

1.3K

0%

Mar 11
17
16.5

17.26

16.5

841

0%

Mar 10
17
16.9

17.4

16.9

979

0%

Mar 9
17
17

17

17

159

0%

Mar 6
17
17.14

17.14

17

543

0%

Mar 5
17
17.15

17.15

17

303

0%

Mar 4
17
17

17

16.96

1.9K

0%

Mar 3
17
16.98

17

16.98

470

0%

Mar 2
17
17.02

17.02

17

4.9K

0%

Feb 28
17
17

17

17

281

0%

Feb 27
17
16.12

17.57

16.12

2.9K

0%

Feb 26
17
16.76

17.6

16.76

6.2K

0%

Feb 25
17
17

17

17

3.9K

0%

Feb 24
17
16.6

17

16.08

2.3K

0.59%

Feb 21
16.9
16.9

16.9

16.9

903

0.36%

Feb 20
16.84
16.9

16.9

16.84

355

-0.36%

Feb 19
16.9
16.9

16.9

16.9

195

0%

Feb 18
16.9
16.9

16.9

16.9

658

0%

Feb 14
16.9
16.9

16.9

16.4

1.1K

0%

Feb 13
16.9
15.58

16.9

15.58

955

0%

Feb 12
16.9
16.36

16.9

16.36

1.4K

0%

Feb 11
16.9
16.88

16.9

16.8

1.0K

0%

Feb 10
16.9
16.9

16.9

16.78

1.1K

-0.59%

Feb 7
17
17.1

17.1

17

1.2K

1.31%

Feb 6
16.78
16.98

16.98

16.4

4.0K

-0.59%

Feb 5
16.88
16.98

16.98

16.46

1.7K

-0.71%

Feb 4
17
16.6

17

16.58

7.0K

2.66%

Feb 3
16.56
16.96

16.96

16.28

4.5K

1.47%

Jan 31
16.32
16.5

16.9

16.08

30.5K

-4%

Jan 30
17
17

17

17

297

2.16%

Jan 29
16.64
17.68

17.68

16.42

580

-2.12%

Jan 28
17
17

17

16.86

2.3K

0.24%

Jan 27
16.96
16.6

17

16.6

1.7K

-0.24%

Jan 24
17
16.84

17

16.6

3.1K

0%

Jan 23
17
16.88

17

16.54

3.6K

0%

Jan 22
17
17.14

17.14

16.82

3.9K

0%

Jan 21
17
16.86

17

16.8

5.5K

-0.35%

Jan 17
17.06
16.58

17.4

16.56

13.2K

0.35%

Jan 16
17
16.9

17.2

16.58

9.6K

-1.28%

Jan 15
17.22
17.48

17.48

16.9

13.4K

-1.6%

Jan 14
17.5
17.56

17.62

16.8

28.1K

0.23%

Jan 13
17.46
17.2

17.48

17

5.5K

2.11%

Jan 10
17.1
17.16

17.43

16.46

11.2K

0.59%

Jan 9
17
17.26

17.26

16.86

8.5K

0%

Jan 8
17
17.74

17.74

16.8

15.3K

-3.08%

Jan 7
17.54
17.23

17.8

17

8.3K

0.46%

Jan 6
17.46
16.62

17.6

16.62

28.4K

3.19%

Jan 3
16.92
17.2

17.94

16.6

10.3K

-3.31%

Jan 2
17.5
17.5

17.88

16.86

7.7K

-1.24%

Dec 31
17.72
16.98

18.02

16.8

132K

4.36%

Dec 30
16.98
17.1

17.22

13.94

45.0K

-0.12%

Dec 27
17
17.5

17.86

16.92

4.2K

-4.06%

Dec 26
17.72
17.06

17.82

17.06

6.1K

-0.23%

Dec 24
17.76
17

17.8

16.18

12.5K

4.47%

Dec 23
17
17.52

17.86

16.74

6.0K

-2.3%

Dec 20
17.4
17.52

18.2

16.82

10.5K

-2.68%

Dec 19
17.88
17.2

17.88

17

22.2K

5.18%

Dec 18
17
17.02

17.14

16.61

3.7K

-0.12%

Dec 17
17.02
17.68

17.9

17.02

4.4K

0.12%

Dec 16
17
16.74

17.5

16.7

2.9K

0%

Dec 13
17
16.82

18.28

16.66

5.6K

0%

Dec 12
17
16.82

17.46

16.44

6.0K

0%

Dec 11
17
16.96

17

16.76

3.7K

0%

Dec 10
17
16.78

17

16.72

5.5K

0%

Dec 9
17
16.66

17

16.56

21.1K

0%

Dec 6
17
16.98

17.1

16.56

8.6K

1.80%

Dec 5
16.7
15.94

16.7

15.72

24.3K

1.83%

Dec 4
16.4
16.26

16.5

15.84

11.9K

1.99%

Dec 3
16.08
16.36

16.36

15.96

2.6K

-0.12%

Dec 2
16.1
15.52

16.1

15.06

19.1K

5.92%

Nov 29
15.2
15.8

15.8

15.02

12.5K

-5%

Nov 27
16
16.6

16.6

15.82

3.1K

0%

Nov 26
16
15.6

16.6

15.6

4.8K

0%

Nov 25
16
16.2

16.2

15.61

2.3K

0%

Nov 22
16
16.4

16.4

15.4

25.2K

-2.44%

Nov 21
16.4
16

16.78

15.6

11.8K

2.50%

Nov 20
16
16

16

15.22

15.7K

0%

Nov 19
16
15.08

16

15.08

6.2K

2.30%

Nov 18
15.64
15.36

16.5

15.35

10.1K

-2.25%

Nov 15
16
15.88

16

15

16.7K

0.25%

Nov 14
15.96
16.06

16.06

15.42

9.6K

0.50%

Nov 13
15.88
15.84

16.06

15.52

6.0K

-1.73%

Nov 12
16.16
16.5

16.86

15.64

15.4K

-4.04%

Nov 11
16.84
16.2

16.92

15.54

12.6K

-0.94%

Nov 8
17
16.88

17

16.38

1.8K

1.80%

Nov 7
16.7
16.48

16.7

16.01

4.1K

0.60%

Nov 6
16.6
16.9

16.9

16.28

5.1K

0%

Nov 5
16.6
16.68

16.9

16.12

3.2K

-1.19%

Nov 4
16.8
16.14

16.8

15.58

7.3K

5%

Nov 1
16
15.98

16

15.06

9.9K

0.25%

Oct 31
15.96
15.36

15.96

14.62

9.0K

-0.25%

Oct 30
16
15.88

16.1

15.2

6.1K

0%

Oct 29
16
15.96

16.08

14.86

10.1K

-0.37%

Oct 28
16.06
16

16.06

15.72

9.4K

-0.25%

Oct 25
16.1
15.68

16.15

15.68

6.3K

0.63%

Oct 24
16
16.6

16.6

15.64

18.5K

-4.42%

Oct 23
16.74
16.84

17

15.86

12.7K

0.24%

Oct 22
16.7
16.66

16.7

16.48

47.2K

0%

Oct 21
16.7
16.12

16.96

15.98

6.8K

4.38%

Oct 18
16
16.4

16.6

15.82

5.1K

-2.44%

Oct 17
16.4
16.86

16.86

15.72

33.1K

-3.53%

Oct 16
17
17.8

17.8

16.6

3.6K

-2.63%

Oct 15
17.46
17.6

18.14

17.4

18.1K

2.71%

Oct 14
17
17.36

17.42

16.66

21.6K

-2.86%

Oct 11
17.5
17.12

17.5

15.82

22.2K

3.18%

Oct 10
16.96
16.66

17.24

16.66

3.2K

1.07%

Oct 9
16.78
16.4

17.22

15.14

18.8K

3.45%

Oct 8
16.22
16.64

16.7

15.82

31.3K

1.37%

Oct 7
16
16.4

16.4

15.76

21.2K

-1.36%

Oct 4
16.22
17.2

17.3

16.02

3.8K

-7.84%

Oct 3
17.6
17.8

17.8

15.6

23.5K

-1.46%

Oct 2
17.86
17.86

17.86

17.22

3.5K

-0.78%

Oct 1
18
17.5

18

17.5

1.9K

0%

Sep 30
18
17.6

18

17.2

3.9K

0.33%

Sep 27
17.94
18.62

18.62

17.55

7.2K

0.11%

Sep 26
17.92
17.76

17.92

17.32

3.4K

0.11%

Sep 25
17.9
17.9

17.9

17.18

4.4K

0%

Sep 24
17.9
17.72

17.91

17.62

2.1K

-0.11%

Sep 23
17.92
17.9

17.92

17.66

2.0K

-0.67%

Sep 20
18.04
17.8

18.04

17.59

6.2K

0.22%

Sep 19
18
18.1

18.1

17.62

2.3K

0.56%

Sep 18
17.9
17.9

18

17.6

2.3K

1.70%

Sep 17
17.6
18.04

18.04

17.6

1.8K

-3.08%

Sep 16
18.16
17.98

18.38

17.75

4.0K

0.33%

Sep 13
18.1
17.92

18.1

17.74

2.6K

0.11%

Sep 12
18.08
18.16

18.16

17.7

3.0K

-0.44%

Sep 11
18.16
18.16

18.2

17.7

6.3K

0%

Sep 10
18.16
18.02

18.16

17.7

6.6K

0%

Sep 9
18.16
18.1

18.45

17.76

6.3K

0%

Sep 6
18.16
17.92

18.48

17.61

5.6K

0.11%

Sep 5
18.14
18.08

18.34

17.7

7.4K

0.11%

Sep 4
18.12
18.1

18.12

17.6

8.8K

0.11%

Sep 3
18.1
18.16

18.39

17.62

8.2K

0.56%

Aug 30
18
17.42

18.2

17

35.3K

7.40%

Aug 29
16.76
17.86

18.1

16.54

26.3K

-7.4%

Aug 28
18.1
17.52

18.38

17.52

5.7K

0%

Aug 27
18.1
18.32

18.72

17.84

7.7K

0.56%

Aug 26
18
17.4

18

16.82

133K

2.27%

Aug 23
17.6
17.68

17.81

16.96

17.9K

-1.68%

Aug 22
17.9
18.2

18.4

17.9

8.1K

-3.03%

Aug 21
18.46
18.8

18.8

18.22

4.4K

-0.75%

Aug 20
18.6
18.38

19

17.94

13.4K

0.65%

Aug 19
18.48
18.7

18.7

17.69

7.6K

0.54%

Aug 16
18.38
18.4

18.4

17.78

7.6K

1.43%

Aug 15
18.12
19

19

17.96

7.5K

-3.62%

Aug 14
18.8
19

19

18.02

15.7K

2.62%

Aug 13
18.32
19.18

19.4

18.2

28.2K

-5.76%

Aug 12
19.44
19.74

19.74

18.9

7.1K

-1.82%

Aug 9
19.8
19.78

19.94

18.64

64.0K

-0.2%

Aug 8
19.84
19.74

19.89

17.76

89.0K

0.20%

Aug 7
19.8
19.5

19.86

18.5

139K

0.20%

Aug 6
19.76
21.3

21.84

19.74

225K

-2.08%

Aug 5
20.18
17.82

22.38

17.78

857K

0%