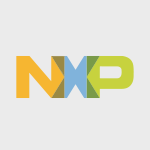 NXP Semiconductors
About
Profile
NXP Semiconductors N.V. (NASDAQ: NXPI) creates solutions that enable secure connections for a smarter world. Building on its expertise in high-performance mixed-signal electronics, NXP is driving innovation in the areas of connected cars, cyber security,
---
Headquarters
Eindhoven, Netherlands
---
Shares gained 3.9% after the company beat Wall Street expectations in the first quarter. The company posted $3.19 in adjusted earnings per share on $3.12 billion in revenue. Analysts anticipated earnings of $3.02 per share and $3 billion in revenue.
Available for logged in users only.


The multiple price alert feature will smartly add or remove $1 if your alert was hit.
It's only available if you are logged in, a V.I.P. member or if you are using the AI chrome extension.

Contact us via Twitter if you are interested in trying it out.
Broadcom leads chips lower; NXP bucks downturn aided by strong Q1, guidance
NXP Semiconductors stock rises on strong Q1, guidance
NIO and NXP join hands on 4D imaging radar
NXP Semiconductors Non-GAAP EPS of $3.19 beats by $0.17, revenue of $3.12B beats by $120M
NXP Semiconductors Q1 2023 Earnings Preview
Catalyst watch: FOMC, Apple earnings, Kenvue IPO and jobs report are on tap
Wolfspeed, STMmicroelectronics lead chips lower as industry awaits Intel figures
AMD, Nvidia, Intel lead semis higher in wake of tepid results from TI
AMD, Intel lead chips lower as Q1 earnings gets set to move into high-gear
ASML sinks after Q1 results as chips slip ahead of earnings season
NXP Semiconductors, Wolfspeed top chip stocks heading into earnings
Global semiconductor sales down ~21% Y/Y in February 2023 - report
Micron leads chips higher as selling eases in holiday-shortened week
AMD, Nvidia lead chip declines as economic data spurs recession talk
Micron leads semiconductors lower as China launches new cybersecurity review
ON Semiconductor slips on heavy volume as chips await Micron results
Nvidia, AMD stocks lead semiconductors higher as sector sinks after Fed decision
Nvidia, Microchip, AMD 'most popular' chip stocks to own: Citi
Semiconductor sales dip 18.5% Y/Y in January
Nvidia, Qualcomm leads chips lower as sector sees increased political attention
Earnings History
Date
EPS / Forecast
Revenue / Forecast
January 31, 2022

4.45

/ 3.01

3.04B

/ 3B
Beat!

November 1, 2021

2.89

/ 2.75

2.86B

/ 2.85B
Beat!

August 2, 2021

2.44

/ 2.31

2.6B

/ 2.58B
Beat!

April 26, 2021

3.22

/ 2.27

2.57B

/ 2.56B
Beat!

February 1, 2021

2.15

/ 2.11

2.51B

/ 2.46B
Beat!

October 26, 2020

1.59

/ 1.54

2.27B

/ 2.24B
Beat!

July 27, 2020

-0.4583

/ 0.86

1.82B

/ 1.81B
Beat!

April 27, 2020

1.48

/ 1.37

2.02B

/ 2.02B
February 4, 2020

-

/ 2.04

-

/ 2.27B
October 28, 2019

2.2

/ 1.93

2.27B

/ 2.24B
Beat!

July 30, 2019

1.9

/ 1.78

2.22B

/ 2.2B
Beat!

April 30, 2019

1.64

/ 1.55

2.09B

/ 2.09B
February 7, 2019

2.13

/ 2.08

2.4B

/ 2.38B
Beat!

November 1, 2018

2.01

/ 1.9

2.45B

/ 2.42B
Beat!

July 26, 2018

1.5

/ 1.65

2.29B

/ 2.36B
May 3, 2018

1.55

/ 1.67

2.27B

/ 2.35B
February 7, 2018

1.96

/ 1.79

2.39B

/ 2,340M
Beat!

October 25, 2017

-

/ 1.71

2.20B

/ 2.29B
August 2, 2017

-

/ 1.7

2.21B

/ 2.20B
Beat!

May 3, 2017

-

/ 1.52

-

/ -
February 1, 2017

1.27

/ 1.61

2.44B

/ 2.44B
Date
Price
Open
High
Low
Vol
Change
ER
May 26
181.18
173.96

182.58

173.36

3.5M

5.74%

May 25
171.34
165.01

171.88

163.26

2.8M

2.89%

May 24
166.52
171.31

171.67

165.39

3.2M

-4.88%

May 23
175.06
176.32

177.37

174.24

1.8M

-1.3%

May 22
177.37
174.2

178.07

173.54

1.5M

1.38%

May 19
174.96
176.71

177

174.12

2.0M

-0.39%

May 18
175.64
172.88

175.87

172.14

2.9M

2.56%

May 17
171.25
167.8

171.73

167.44

2.1M

3.23%

May 16
165.89
167.21

168.64

165.78

1.3M

-1.21%

May 15
167.93
164.55

168.17

164.04

1.4M

2.05%

May 12
164.55
164.33

165.25

162.38

1.0M

0.73%

May 11
163.35
163.9

166.16

161.23

1.5M

-1.12%

May 10
165.2
167.55

168.2

164.73

1.5M

0.07%

May 9
165.09
165.4

165.83

163.27

2.0M

-1.76%

May 8
168.05
166.93

168.35

165.47

1.3M

0.74%

May 5
166.82
164.74

167.44

162.3

2.4M

1.85%

May 4
163.79
166.98

167.35

162.75

2.4M

-2.25%

May 3
167.56
172.25

172.52

166.94

2.4M

-2.3%

May 2
171.51
173.34

176.88

168.76

5.4M

3.31%

May 1
166.01
164.23

166.45

163.73

4.2M

1.39%

Apr 28
163.74
161

163.82

159.52

3.0M

1.58%

Apr 27
161.19
160

161.86

155.31

4.1M

-2.52%

Apr 26
165.35
165.04

167.04

163.46

1.9M

0.52%

Apr 25
164.5
168.78

168.78

162.31

2.6M

-3.17%

Apr 24
169.89
169.82

170.74

168.46

1.0M

0.04%

Apr 21
169.82
169

170.13

165.54

1.8M

0.12%

Apr 20
169.62
166.45

172.41

163.24

2.5M

-1.83%

Apr 19
172.79
173.52

174.58

172.45

1.2M

-1.7%

Apr 18
175.78
176.42

177.48

174.55

1.4M

0.73%

Apr 17
174.51
170.85

174.73

170.85

1.2M

1.25%

Apr 14
172.35
172.14

174.77

170.5

1.5M

0.25%

Apr 13
171.92
170.37

173.11

169.51

1.6M

1%

Apr 12
170.22
173.31

174.32

169.78

1.7M

-0.97%

Apr 11
171.88
174.42

175

171.65

1.6M

-0.31%

Apr 10
172.41
168.82

172.52

168.05

1.7M

1.36%

Apr 6
170.1
172.1

172.77

169.98

1.9M

-1.69%

Apr 5
173.02
174.41

174.99

171.33

2.2M

-1.76%

Apr 4
176.12
182.5

182.51

175.71

1.6M

-3.22%

Apr 3
181.98
185.53

186

180.34

1.6M

-2.41%

Mar 31
186.48
180.71

186.82

180.36

2.1M

2.68%

Mar 30
181.62
181.4

184.14

180.59

2.0M

1.46%

Mar 29
179
176.9

179.71

174.61

2.4M

3.34%

Mar 28
173.21
173.93

173.93

169.91

2.3M

-0.57%

Mar 27
174.2
176.92

178.89

173.47

2.2M

-1.33%

Mar 24
176.55
181.45

181.8

174.7

2.3M

-3.02%

Mar 23
182.04
178.64

184.49

178.09

2.2M

3.07%

Mar 22
176.62
180.14

183.26

176.48

1.8M

-2.13%

Mar 21
180.46
182.24

183.82

178

1.5M

-0.05%

Mar 20
180.55
177.56

181.14

176.57

1.1M

1.84%

Mar 17
177.29
179.54

180.2

176.2

2.9M

-1.23%

Mar 16
179.49
173.11

180.16

172.16

1.9M

2.80%

Mar 15
174.6
176.34

177.17

171.55

2.5M

-2.36%

Mar 14
178.82
177.28

179.26

175.59

2.1M

2.22%

Mar 13
174.93
173.02

177.82

171.38

2.2M

-0.07%

Mar 10
175.05
181.92

181.97

174.51

2.3M

-2.66%

Mar 9
179.83
182.91

185.31

178.67

1.9M

-1.47%

Mar 8
182.51
178.38

182.65

178.38

2.1M

2.88%

Mar 7
177.4
180.41

180.81

176.15

1.3M

-1.41%

Mar 6
179.94
184.01

184.66

178.87

1.1M

-1.65%

Mar 3
182.96
181.38

183.18

178.79

1.3M

0%