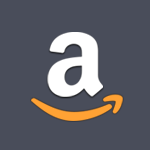 Amazon
About
Profile
Amazon is guided by four principles: customer obsession rather than competitor focus, passion for invention, commitment to operational excellence, and long-term thinking.
---
Headquarters
Seattle, Washington, United States Trending
---
Amazon jumped 7% in extended trading after reporting a first-quarter revenue beat. The online retail giant posted revenue of $127.4 billion, greater than the $124.5 billion consensus estimate.
Available for logged in users only.


The multiple price alert feature will smartly add or remove $1 if your alert was hit.
It's only available if you are logged in, a V.I.P. member or if you are using the AI chrome extension.

Contact us via Twitter if you are interested in trying it out.
Amazon soars after revenue, operating income top expectations
Amazon GAAP EPS of $0.31 beats by $0.11, revenue of $127.4B beats by $2.85B
Amazon trims jobs in Studios, Prime Video groups
6 stocks to watch on Thursday: Meta, eBay, Altria and more
Amazon to wind down Halo fitness tracker in July amid continued cost cuts
Amazon earnings are coming - spotlight on AWS demand, profit guidance and chips
Hot Stocks: TSLA downgrade; AMZN, NOW climb; TMO falls on earnings; crypto stocks rise
iRobot falls amid UK decision to block Microsoft's $69B Activision deal
Amazon starts layoffs in white collar divisions
Apple App Store, Google Play, others subject to new EU content rules
Asia markets trade mixed as investors weigh earnings, U.S. data in focus
'Mario' jumps over movie competition for third straight week with $58M
Snowflake, Datadog, MongoDB could see 'fresh headline risks' from hyperscalers
Microsoft, Google and a 'moment of truth' for tech's upcoming earnings
Microsoft-backed ChatGPT, other generative AI may be investigated over privacy
Walmart, Wayfair among expected beneficiaries from Bed Bath & Beyond bankruptcy
AWS growth expected to show further slowdown in Q1: Monness, Crespi, Hardt
TV usage drops again, but cable gets a basketball bounce
Microsoft, Google lead week's AI action
'Mario' tracking toward another big box-office weekend
Earnings History
Date
EPS / Forecast
Revenue / Forecast
February 3, 2022

27.75

/ 3.71

137.41B

/ 137.75B
October 28, 2021

6.12

/ 8.9

110.81B

/ 111.55B
July 29, 2021

15.12

/ 12.23

113.08B

/ 115.42B
April 29, 2021

15.79

/ 9.54

108.52B

/ 104.51B
Beat!

February 2, 2021

14.09

/ 7.19

125.56B

/ 119.7B
Beat!

October 29, 2020

12.37

/ 7.41

96.15B

/ 92.78B
Beat!

July 30, 2020

10.3

/ 1.48

88.91B

/ 81.45B
Beat!

April 30, 2020

5.01

/ 6.17

75.45B

/ 73.74B
Beat!

January 30, 2020

6.47

/ 4.04

87.44B

/ 86.03B
Beat!

October 24, 2019

4.23

/ 4.61

69.98B

/ 68.83B
Beat!

July 25, 2019

5.22

/ 5.56

63.4B

/ 62.52B
Beat!

April 25, 2019

7.09

/ 4.7

59.7B

/ 59.7B
January 31, 2019

6.04

/ 5.65

72.38B

/ 71.88B
Beat!

October 25, 2018

5.75

/ 3.08

56.58B

/ 57.11B
July 26, 2018

5.07

/ 2.48

52.89B

/ 53.37B
April 26, 2018

3.27

/ 1.24

51.04B

/ 49.93B
Beat!

February 1, 2018

3.27

/ 1.85

60.45B

/ 59,830M
Beat!

October 26, 2017

0.52

/ 0.03

43.74B

/ 42,170M
Beat!

July 27, 2017

0.52

/ 1.42

37.96B

/ 37,169M
Beat!

April 27, 2017

1.48

/ 1.49

35.71B

/ -
Beat!

February 2, 2017

1.54

/ 1.14

43.74B

/ 44.60B
Date
Price
Open
High
Low
Vol
Change
ER
May 26
120.11
116.04

121.5

116.02

93.8M

4.44%

May 25
115
116.63

116.87

114.31

64.2M

-1.5%

May 24
116.75
115.35

117.34

115.02

61.4M

1.53%

May 23
114.99
114.27

117.14

113.78

62.5M

-0.02%

May 22
115.01
116.77

116.77

114.25

70.4M

-1.07%

May 19
116.25
118.16

118.31

115.7

55.1M

-1.61%

May 18
118.15
116.69

118.6

116.33

69.9M

2.29%

May 17
115.5
114.89

115.83

114.22

65.7M

1.85%

May 16
113.4
111.05

114.79

111.05

71.5M

1.98%

May 15
111.2
111.15

112.29

109.25

52.8M

0.85%

May 12
110.26
112.16

112.64

109.32

49.9M

-1.71%

May 11
112.18
111.03

113.28

110.49

74.9M

1.81%

May 10
110.19
108.1

110.67

108.05

78.6M

3.35%

May 9
106.62
105.48

106.79

105.16

44.1M

0.75%

May 8
105.83
105.04

106.1

104.7

49.4M

0.17%

May 5
105.65
104.27

105.76

103.55

57.0M

1.59%

May 4
104
104.04

105.39

103.31

44.7M

0.34%

May 3
103.65
103.74

105.96

103.28

64.6M

0.02%

May 2
103.63
101.47

103.9

101.15

73.5M

1.55%

May 1
102.05
104.95

105.23

101.82

73.2M

-3.22%

Apr 28
105.45
107.73

109.48

104.33

131M

-3.98%

Apr 27
109.82
108.16

110.86

106.8

129M

4.61%

Apr 26
104.98
105.04

106.62

104.1

71.8M

2.35%

Apr 25
102.57
104.91

105.45

102.45

61.7M

-3.43%

Apr 24
106.21
107.65

109.23

105.07

68.6M

-0.7%

Apr 21
106.96
106.1

108.15

105.08

86.8M

3.03%

Apr 20
103.81
103.53

105.25

103.21

57.7M

-0.47%

Apr 19
104.3
101.58

105.12

101.39

58.2M

1.96%

Apr 18
102.3
103.95

104.2

101.52

39.4M

-0.43%

Apr 17
102.74
103.16

103.73

101.59

39.9M

0.22%

Apr 14
102.51
102.07

103.2

101.11

51.5M

0.11%

Apr 13
102.4
98.95

102.57

98.71

67.4M

4.67%

Apr 12
97.83
100.4

100.51

97.71

56.4M

-2.09%

Apr 11
99.92
100.8

101

99.01

60.1M

-2.2%

Apr 10
102.17
100.96

102.2

99.57

37.0M

0.11%

Apr 6
102.06
100.75

102.38

99.8

43.8M

0.95%

Apr 5
101.1
103.91

103.91

100.75

44.8M

-2.74%

Apr 4
103.95
102.75

104.2

102.11

48.4M

1.50%

Apr 3
102.41
102.3

103.29

101.43

40.9M

-0.85%

Mar 31
103.29
102.16

103.49

101.95

56.8M

1.26%

Mar 30
102
101.55

103.04

101.01

52.1M

1.75%

Mar 29
100.25
98.69

100.42

98.56

49.8M

3.10%

Mar 28
97.24
98.11

98.44

96.29

38.6M

-0.82%

Mar 27
98.04
99.07

99.34

97.08

46.5M

-0.09%

Mar 24
98.13
98.07

98.3

96.4

56.1M

-0.59%

Mar 23
98.71
100.43

101.06

97.62

57.3M

0.01%

Mar 22
98.7
100.45

102.1

98.61

57.1M

-1.9%

Mar 21
100.61
98.14

100.85

98

57.9M

2.97%

Mar 20
97.71
98.41

98.48

95.7

61.0M

-1.25%

Mar 17
98.95
99.79

100.66

97.46

87.3M

-1.09%

Mar 16
100.04
95.75

100.99

95.61

84.2M

3.99%

Mar 15
96.2
93.22

96.67

93.07

69.7M

1.39%

Mar 14
94.88
93.83

95.07

92.71

60.4M

2.65%

Mar 13
92.43
89.97

94.02

88.12

72.4M

1.87%

Mar 10
90.73
92.67

93.57

90.25

69.8M

-1.65%

Mar 9
92.25
93.68

96.21

92.18

55.6M

-1.78%

Mar 8
93.92
93.6

94.17

92.18

44.9M

0.40%

Mar 7
93.55
94.06

95.09

92.78

49.1M

-0.21%

Mar 6
93.75
95.19

96.54

93.74

52.1M

-1.21%

Mar 3
94.9
92.74

94.94

92.66

54.9M

0%