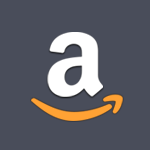 Amazon
About
Profile
Amazon is guided by four principles: customer obsession rather than competitor focus, passion for invention, commitment to operational excellence, and long-term thinking.
---
Headquarters
Seattle, Washington, United States Trending
---
The e-commerce behemoth slipped 1.53% after CNBCs David Faber reported founder and Executive chair Jeff Bezos is expected to be "aggressive" in selling more shares of Amazon. The total sale could amount to more than $1 billion, sources told Faber.
Available for logged in users only.


The multiple price alert feature will smartly add or remove $1 if your alert was hit.
It's only available if you are logged in, a V.I.P. member or if you are using the AI chrome extension.

Contact us via Twitter if you are interested in trying it out.
Nasdaq falls into correction territory as tech earnings look shaky
California's Cruise incident could have bigger ramifications for the self-driving vehicle industry.
Investors' eyes on Amazon's cloud, ad business during Q3 earnings
Alphabet gets rare cut as Monness, Crespi, Hardt cites weak cloud, 'murky call'
Amazon Web Services to launch sovereign cloud in Europe
Earnings misses are being punished a lot more than beats are being rewarded
Amazon a buy at Seaport on retail margin expansion, AWS growth
Amazon sniffing out potential veterinary telehealth offering
Meta, Amazon, others get buy ratings at Seaport Research Partners
AI will be a multi-year phenomenon, transforming all aspects of business
Amazon, Google could see combined $50B in revenue from renting out GPUs
Which 'Magnificent 7' stock should be your top portfolio holding?
Hollywood strike: Actors, studios to resume negotiations
Earnings week ahead: Amazon, Microsoft, Alphabet, Meta, Ford, GM and more
Catalyst Watch: Tech earnings blitz, Qualcomm event and Stellantis reveals
Amazon AWS conference likely to have generative AI 'in the spotlight'
Drug retailers, makers face mounting litigation over decongestant products
Amazon set to expand drone deliveries in Europe, US in 2024
Pinterest has potential, but it's pricey compared to others, Jefferies says
Amazon taps AI, robotics in warehouses to speed deliveries - WSJ
Earnings History
Date
EPS / Forecast
Revenue / Forecast
February 3, 2022

27.75

/ 3.71

137.41B

/ 137.75B
October 28, 2021

6.12

/ 8.9

110.81B

/ 111.55B
July 29, 2021

15.12

/ 12.23

113.08B

/ 115.42B
April 29, 2021

15.79

/ 9.54

108.52B

/ 104.51B
Beat!

February 2, 2021

14.09

/ 7.19

125.56B

/ 119.7B
Beat!

October 29, 2020

12.37

/ 7.41

96.15B

/ 92.78B
Beat!

July 30, 2020

10.3

/ 1.48

88.91B

/ 81.45B
Beat!

April 30, 2020

5.01

/ 6.17

75.45B

/ 73.74B
Beat!

January 30, 2020

6.47

/ 4.04

87.44B

/ 86.03B
Beat!

October 24, 2019

4.23

/ 4.61

69.98B

/ 68.83B
Beat!

July 25, 2019

5.22

/ 5.56

63.4B

/ 62.52B
Beat!

April 25, 2019

7.09

/ 4.7

59.7B

/ 59.7B
January 31, 2019

6.04

/ 5.65

72.38B

/ 71.88B
Beat!

October 25, 2018

5.75

/ 3.08

56.58B

/ 57.11B
July 26, 2018

5.07

/ 2.48

52.89B

/ 53.37B
April 26, 2018

3.27

/ 1.24

51.04B

/ 49.93B
Beat!

February 1, 2018

3.27

/ 1.85

60.45B

/ 59,830M
Beat!

October 26, 2017

0.52

/ 0.03

43.74B

/ 42,170M
Beat!

July 27, 2017

0.52

/ 1.42

37.96B

/ 37,169M
Beat!

April 27, 2017

1.48

/ 1.49

35.71B

/ -
Beat!

February 2, 2017

1.54

/ 1.14

43.74B

/ 44.60B
Date
Price
Open
High
Low
Vol
Change
Dec 4
144.84
145.25

145.35

142.81

47.8M

-1.49%

Dec 1
147.03
146

147.24

145.55

40.0M

0.64%

Nov 30
146.09
144.76

146.93

144.33

64.3M

-0.16%

Nov 29
146.32
147.85

148.54

145.97

38.8M

-0.48%

Nov 28
147.03
146.98

147.6

145.53

41.3M

-0.47%

Nov 27
147.73
147.53

149.26

146.88

52.4M

0.67%

Nov 24
146.74
146.7

147.2

145.32

21.6M

0.02%

Nov 22
146.71
144.57

147.74

144.57

45.7M

1.95%

Nov 21
143.9
143.91

144.05

141.5

71.2M

-1.53%

Nov 20
146.13
145.13

146.63

144.73

42.0M

0.65%

Nov 17
145.18
142.66

145.23

142.54

49.7M

1.65%

Nov 16
142.83
140.91

143.32

139.52

49.7M

-0.26%

Nov 15
143.2
147.06

147.29

142.59

63.3M

-1.78%

Nov 14
145.8
145

147.26

144.68

56.4M

2.25%

Nov 13
142.59
142.08

143.23

140.67

35.2M

-0.68%

Nov 10
143.56
140.46

143.65

139.91

49.4M

2.11%

Nov 9
140.6
142.02

142.65

139.84

35.5M

-1.04%

Nov 8
142.08
142.97

143.12

141.22

43.6M

-0.44%

Nov 7
142.71
140.55

143.37

140.5

53.7M

2.13%

Nov 6
139.74
138.76

140.73

138.36

44.4M

0.82%

Nov 3
138.6
138.99

139.49

137.45

44.1M

0.38%

Nov 2
138.07
138.73

138.81

136.47

51.6M

0.78%

Nov 1
137
133.96

137.35

133.71

61.5M

2.94%

Oct 31
133.09
132.75

133.57

131.71

49.0M

0.29%

Oct 30
132.71
129.72

133

128.56

72.0M

3.89%

Oct 27
127.74
126.2

130.02

125.52

125M

6.83%

Oct 26
119.57
120.63

121.64

118.35

83.7M

-1.5%

Oct 25
121.39
126.04

126.34

120.79

72.5M

-5.58%

Oct 24
128.56
127.74

128.8

126.34

44.5M

1.58%

Oct 23
126.56
124.63

127.88

123.98

46.7M

1.11%

Oct 20
125.17
128.05

128.17

124.97

56.4M

-2.52%

Oct 19
128.4
130.57

132.24

127.47

59.6M

0.21%

Oct 18
128.13
129.9

130.67

127.51

42.1M

-2.54%

Oct 17
131.47
130.39

132.58

128.71

48.2M

-0.81%

Oct 16
132.55
130.69

133.07

130.43

42.4M

2.13%

Oct 13
129.79
132.98

133.31

128.95

45.8M

-1.92%

Oct 12
132.33
132.17

134.48

131.23

55.0M

0.38%

Oct 11
131.83
129.74

132.05

129.61

40.5M

1.81%

Oct 10
129.48
128.82

130.74

128.05

40.4M

0.95%

Oct 9
128.26
126.22

128.79

124.76

38.8M

0.23%

Oct 6
127.96
124.16

128.45

124.13

46.8M

1.59%

Oct 5
125.96
126.71

126.73

124.33

39.6M

-0.82%

Oct 4
127
126.06

127.36

125.68

44.1M

1.83%

Oct 3
124.72
128.06

128.52

124.25

50.2M

-3.66%

Oct 2
129.46
127.28

130.47

126.54

48.0M

1.84%

Sep 29
127.12
128.2

129.15

126.32

62.4M

0.90%

Sep 28
125.98
124.04

126.58

123.04

53.8M

0%

Sep 27
125.98
125.76

127.48

124.13

65.9M

0%

Sep 26
125.98
130.12

130.39

125.28

70.3M

-4.03%

Sep 25
131.27
129.36

131.78

128.77

45.4M

1.67%

Sep 22
129.12
131.11

132.03

128.52

59.9M

-0.16%

Sep 21
129.33
131.94

132.24

129.31

68.1M

-4.41%

Sep 20
135.29
138.55

139.37

135.2

44.0M

-1.7%

Sep 19
137.63
138.7

138.84

135.56

60.9M

-1.68%

Sep 18
139.98
140.48

141.75

139.22

40.6M

-0.29%

Sep 15
140.39
142.69

143.57

140.09

103M

-2.99%

Sep 14
144.72
145.08

145.86

142.95

63.0M

-0.09%

Sep 13
144.85
140.95

144.98

140.87

59.7M

2.56%

Sep 12
141.23
142.32

143

140.61

41.9M

-1.31%

Sep 11
143.1
138.75

143.62

138.64

56.4M

0%