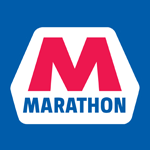 Marathon Petroleum Corporation
About
Profile
Marathon Petroleum Corporation (NYSE: MPC) is a leading, integrated, downstream energy company. We are dedicated to delivering long-term value to our shareholders while operating in a safe, responsible manner.
---
Headquarters
Findlay, Ohio, United States
---
Available for logged in users only.


The multiple price alert feature will smartly add or remove $1 if your alert was hit.
It's only available if you are logged in, a V.I.P. member or if you are using the AI chrome extension.

Contact us via Twitter if you are interested in trying it out.
Marathon Petroleum Q2 earnings sink on lower refining margins but top estimates
Marathon Petroleum GAAP EPS of $5.32 beats by $0.74, revenue of $36.82B beats by $2.94B
Marathon Petroleum Q2 2023 Earnings Preview
Valero Energy upped to Buy at Tudor Pickering as near-term earnings look strong
Play offense and defense with these barbell stock strategies - BMO
Marathon Petroleum declares $0.75 dividend
Shelter-in-place lifted after leak at Marathon's Galveston Bay refinery
Gibson Energy to buy South Texas Gateway oil export terminal in $1.1B deal
EPA to delay release of final U.S. biofuel blending quotas - Reuters
OSHA probing fatal fire at Marathon Petroleum's Galveston Bay refinery
Fire at Marathon Petroleum refinery in Texas kills worker
Phillips 66 sees refineries running in mid-90s in Q2, outpacing rivals
Crude oil routed again ahead of expected Fed rate hike as recession fears rise
Marathon Petroleum's Q1 profit more than triples on strong demand, tight supply
Marathon Petroleum GAAP EPS of $6.09 beats by $0.29, revenue of $35.08B misses by $90M, announces $5B buyback
Marathon Petroleum Q1 2023 Earnings Preview
Yield10 Bioscience inks LOI for potential investment, offtake deal with Marathon
Morgan Stanley's Wilson screens for stocks as earnings stabilize but data disappoints
EPA issues emergency E15 waiver for second straight summer
Marathon Petroleum to pay $27.5M for failing to cut pollution at California plant
Date
Price
Open
High
Low
Vol
Change
ER
May 26
108.81
110.18

110.3

107.69

3.5M

-0.65%

May 25
109.52
109.02

109.79

107.43

3.9M

-0.92%

May 24
110.54
111.05

111.4

109.18

3.7M

0.56%

May 23
109.92
110.88

111.51

109.42

4.0M

-0.64%

May 22
110.63
110.53

111.78

110.35

2.9M

0.29%

May 19
110.31
111.81

112.14

109.86

2.3M

-0.6%

May 18
110.98
109.95

111.3

108.67

3.4M

0.32%

May 17
110.63
108.32

111.26

107.11

3.7M

3.63%

May 16
106.75
109.88

110.84

106.48

4.5M

-3.51%

May 15
110.63
110.41

111.94

109.52

3.9M

0.68%

May 12
109.88
111.17

111.76

109.08

3.3M

-0.2%

May 11
110.1
109.59

111.67

108.99

3.6M

-1.45%

May 10
111.72
111.53

112.97

109.29

5.1M

0.70%

May 9
110.94
107.88

111.89

107.69

5.6M

2.05%

May 8
108.71
108.52

109.79

107.71

4.4M

1.69%

May 5
106.9
107.93

108.46

106.68

4.4M

1.75%

May 4
105.06
109.54

110.48

104.44

7.3M

-4.55%

May 3
110.07
115.37

116.77

109.89

6.6M

-5.9%

May 2
116.97
122

122.43

114.56

5.3M

-4.48%

May 1
122.46
121.44

122.94

120.82

4.2M

0.38%

Apr 28
122
120.49

123.17

119.75

5.3M

0.47%

Apr 27
121.43
122.53

123.07

120.58

4.6M

-0.9%

Apr 26
122.53
123.4

123.82

121.32

3.4M

-0.5%

Apr 25
123.15
125.18

125.75

122.51

2.9M

-2.66%

Apr 24
126.51
123.31

127.64

123.02

4.2M

2.41%

Apr 21
123.53
125.63

126.06

122.65

3.3M

-1.72%

Apr 20
125.69
125.06

126.34

124.4

3.1M

-0.55%

Apr 19
126.39
127.94

128.4

124.71

3.8M

-2.07%

Apr 18
129.06
128.15

129.66

127.36

3.0M

-0.19%

Apr 17
129.3
130.21

130.66

127.62

2.9M

-1.13%

Apr 14
130.78
130.47

131.78

129.44

2.4M

0.23%

Apr 13
130.48
129.46

131.1

127.7

2.5M

0.20%

Apr 12
130.22
131.69

132.09

130

2.4M

-1.49%

Apr 11
132.19
131.99

133.34

131.09

2.6M

0.72%

Apr 10
131.24
128.73

131.97

128.73

2.8M

1.99%

Apr 6
128.68
132.95

133.05

128.38

3.3M

-3.04%

Apr 5
132.71
125.5

133.4

125.06

6.4M

5.48%

Apr 4
125.82
134.28

134.47

124.9

5.3M

-7.24%

Apr 3
135.64
137.23

138.83

132.93

4.7M

0.60%

Mar 31
134.83
134.19

134.9

132.86

3.1M

0.66%

Mar 30
133.94
135.02

135.27

133

2.9M

-0.1%

Mar 29
134.08
134.01

135.13

132.99

4.4M

1.91%

Mar 28
131.57
127.05

132.71

127

3.9M

2.06%

Mar 27
128.91
126.3

129.93

125.89

4.1M

3.38%

Mar 24
124.7
123.32

125.51

120.58

3.9M

-1.15%

Mar 23
126.15
127.33

130.5

124.98

3.2M

-0.65%

Mar 22
126.98
128.26

130.75

126.91

3.2M

-1.02%

Mar 21
128.29
128.54

130.04

126.71

4.6M

1.62%

Mar 20
126.25
123.64

127.3

123.46

4.8M

2.09%

Mar 17
123.66
125.2

125.73

122.89

13.1M

-1.2%

Mar 16
125.16
120.27

125.98

119.46

6.2M

2.01%

Mar 15
122.69
123.38

124.5

119.59

6.7M

-3.98%

Mar 14
127.78
124.71

130.74

124.29

4.5M

3.23%

Mar 13
123.78
124.97

126.42

121.87

4.1M

-3.71%

Mar 10
128.55
129.06

132.02

128.03

3.7M

0.13%

Mar 9
128.38
128.95

132.45

128.25

3.4M

0.40%

Mar 8
127.87
130

131.76

125.63

3.5M

-1.8%

Mar 7
130.21
131.56

132.68

129.3

3.6M

-1.3%

Mar 6
131.92
132.21

133.24

130.64

3.3M

-1.18%

Mar 3
133.5
129.52

134.14

128.78

3.7M

0%