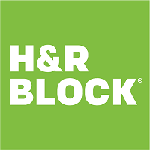 H&R Block, Inc.
About
Profile
---
Headquarters
Kansas City, Missouri, United States
---
Shares of the tax preparers dropped 3% and 2%, respectively, following reports of the potential creation of a government-run online tax filing program. The IRS is due to release the report this week, the Wall Street Journal reported. The agency has been looking into it as part of the Inflation Reduction Act.
Available for logged in users only.


The multiple price alert feature will smartly add or remove $1 if your alert was hit.
It's only available if you are logged in, a V.I.P. member or if you are using the AI chrome extension.

Contact us via Twitter if you are interested in trying it out.
H&R Block, Intuit stocks slide after report on potential IRS tax filing portal
SOFI, OKE and INTU among pre-market losers
H&R Block Non-GAAP EPS of $4.20 misses by $0.26, revenue of $2.09B in-line
H&R Block Q3 2023 Earnings Preview
H&R Block declares $0.29 dividend
Top dividend stocks picked using a UBS machine-learning model
Stock picks de-risked from earnings from UBS
H&R Block posts Q2 earnings beat on strong end to 2022 tax season
H&R Block Non-GAAP EPS of -$1.37 beats by $0.11, revenue of $166.4M beats by $14.76M
H&R Block Q2 2023 Earnings Preview
H&R Block declares $0.29 dividend
Lawmakers seek answers from H&R Block, Intuit, Meta, Google on data sharing
H&R Block declares $0.29 dividend
H&R Block Non-GAAP EPS of -$0.99 beats by $0.09, revenue of $180M misses by $1.76M
H&R Block FQ1 2023 Earnings Preview
Hot Stocks: REV surges 30%; TRQ plunges; HRB sets 52-week high; TARO hits 52-week low
Hot Stocks: TTD, HRB surge on earnings news; ANGI drops on slowing growth; GSK, SNY hit 52-week lows
H&R Block raises dividend 7.4% to $0.29/share
H&R Block Non-GAAP EPS of $1.43 beats by $0.19, revenue of $1.05B beats by $55.24M; plans $1.25B stock buyback
H&R Block boosts dividend, starts $1.25B buyback, issues strong FY23 guidance
Earnings History
Date
EPS / Forecast
Revenue / Forecast
December 7, 2021

-

/ -0.94

-

/ 163.68M
September 1, 2021

-0.84

/ 0.50

192.6M

/ 617.03M
June 15, 2021

5.16

/ 5.1

2.33B

/ 2.32B
Beat!

March 9, 2021

-1.17

/ -1.29

308.23M

/ 341.49M
December 8, 2020

-1.09

/ -0.9389

176.55M

/ 163.68M
Beat!

September 1, 2020

0.55

/ 0.34

601.03M

/ 617.01M
June 16, 2020

3.01

/ 2.86

1.81B

/ 1.86B
March 5, 2020

-0.59

/ -0.55

519.21M

/ 485.61M
Beat!

December 4, 2019

-0.85

/ -0.92

160.8M

/ 161.06M
Date
Price
Open
High
Low
Vol
Change
ER
May 26
30.01
29.92

30.36

29.92

2.3M

0.33%

May 25
29.91
29.55

30.15

29.55

2.4M

0.81%

May 24
29.67
29.24

30.18

29.13

2.9M

2.77%

May 23
28.87
29.12

29.46

28.83

2.0M

-0.96%

May 22
29.15
29.68

29.81

29.02

1.4M

-1.59%

May 19
29.62
29.41

29.67

29.14

3.1M

1.06%

May 18
29.31
29.92

29.99

29.15

2.7M

-2.46%

May 17
30.05
30.32

30.6

29.71

2.0M

-0.43%

May 16
30.18
31.05

31.28

29.72

4.3M

-3.05%

May 15
31.13
30.52

31.55

30.5

4.4M

-2.84%

May 12
32.04
31.99

32.91

31.67

2.6M

1.23%

May 11
31.65
31.25

32.25

31.23

2.5M

1.34%

May 10
31.23
30.81

32.04

30.75

5.4M

-4.67%

May 9
32.76
32.28

33.01

31.97

2.3M

1.87%

May 8
32.16
32.5

32.76

32.14

1.8M

-0.83%

May 5
32.43
32.49

33.06

32.27

2.1M

0.97%

May 4
32.12
32.21

32.31

31.5

1.9M

-0.99%

May 3
32.44
33.13

33.36

32.34

2.4M

-1.96%

May 2
33.09
33.81

33.94

32.44

1.5M

-2.9%

May 1
34.08
34.1

34.24

33.51

1.3M

0.50%

Apr 28
33.91
33.92

34.03

33.64

1.3M

-0.18%

Apr 27
33.97
33.34

33.98

33.26

1.1M

1.95%

Apr 26
33.32
33.86

34.08

33.22

1.1M

-1.65%

Apr 25
33.88
33.94

34.23

33.68

1.1M

-0.35%

Apr 24
34
33.91

34.28

33.76

1.4M

0.29%

Apr 21
33.9
33.91

34.05

33.44

2.2M

0.92%

Apr 20
33.59
33.7

33.79

33.26

1.7M

-0.8%

Apr 19
33.86
33.91

33.99

33.6

784K

-0.21%

Apr 18
33.93
34.37

34.51

33.71

1.2M

-0.96%

Apr 17
34.26
34.3

34.45

33.94

931K

-0.26%

Apr 14
34.35
34.42

34.85

34.07

902K

-0.2%

Apr 13
34.42
34.42

34.65

34.11

1.1M

-0.03%

Apr 12
34.43
34.2

34.64

34.11

2.0M

1.56%

Apr 11
33.9
34.09

34.58

33.85

1.7M

0.03%

Apr 10
33.89
33.81

34.38

33.8

1.2M

-0.35%

Apr 6
34.01
34.64

34.65

33.78

1.2M

-1.36%

Apr 5
34.48
33.85

34.79

33.72

962K

0.61%

Apr 4
34.27
35.36

35.36

34.01

1.1M

-3.33%

Apr 3
35.45
35.31

35.5

35.08

946K

0.57%

Mar 31
35.25
34.89

35.33

34.66

1.5M

1.88%

Mar 30
34.6
34.68

34.78

34.31

1.0M

0.70%

Mar 29
34.36
34.74

34.87

34.35

861K

-0.35%

Mar 28
34.48
34.43

34.69

34.21

985K

0%

Mar 27
34.48
34.35

34.81

34.23

1.1M

1.17%

Mar 24
34.08
33.14

34.1

32.91

1.2M

2.53%

Mar 23
33.24
34.2

34.35

33.13

1.9M

-2.78%

Mar 22
34.19
35.11

35.31

34.13

1.4M

-2.68%

Mar 21
35.13
36.02

36.02

34.98

1.4M

-0.96%

Mar 20
35.47
34.61

35.59

34.54

1.3M

3.17%

Mar 17
34.38
34.96

34.96

33.94

5.7M

-1.88%

Mar 16
35.04
34.45

35.05

34.19

1.1M

0.72%

Mar 15
34.79
34.73

34.97

34.33

1.7M

-1.67%

Mar 14
35.38
35.3

35.79

35.05

1.5M

1.58%

Mar 13
34.83
35.13

35.65

34.66

1.6M

-2.11%

Mar 10
35.58
36.23

36.38

35.37

1.4M

-1.79%

Mar 9
36.23
37.27

37.27

36.12

1.6M

-2.53%

Mar 8
37.17
36.37

37.4

36.28

2.1M

2.57%

Mar 7
36.24
36

36.74

36

1.8M

0.83%

Mar 6
35.94
35.91

36.04

35.55

1.4M

-0.5%

Mar 3
36.12
36.41

36.43

36.03

1.1M

0%