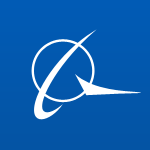 Boeing
About
Profile
Boeing is the world's largest aerospace company with core strengths in innovation, productivity and disciplined execution. As we move into our second century in business, we have clear strategies in place, an order backlog worth nearly $500 billion and st
---
Headquarters
Chicago, Illinois, United States
---
Shares of the industial rgiant dipped 0.6% in premarket after CEO Dave Calhoun said that a flaw detected in some of its 737 Max planes won't hinder its supply chain plans for increased production of its bestselling jetliner this year. The company disclosed a flaw with some of its 737 Max planes last week and said it was likely to delay deliveries.
Available for logged in users only.


The multiple price alert feature will smartly add or remove $1 if your alert was hit.
It's only available if you are logged in, a V.I.P. member or if you are using the AI chrome extension.

Contact us via Twitter if you are interested in trying it out.
5 stocks to watch on Wednesday: Microsoft, Alphabet and more
Boeing's stock rises as revenue beats estimates; maintains plane-output targets
Boeing reports mixed Q1 earnings; reaffirms FY23 outlook
Ryanair likely to cut schedule into summer - report
Boeing Q1 2023 earnings on deck, what to expect
Catalyst watch: Earnings blitz, Mobileye lockup expiration and the new one-day VIX debut
Earnings Week Ahead: Amazon, Meta Platforms, Alphabet, Coca-Cola, Boeing, and more
United Airlines outlines delays for Boeing deliveries
The Boeing awarded $313.4M modification contract
Boeing's shares rise as CEO said to stick with output goals for 737
Hot Stocks: Citi rises on earnings; LCID down on weak Q1 deliveries; RIVN falls on downgrade; EXPR gains; PNC, BA slides
Spirit AeroSystems plunges after revealing 737 production issue
Boeing's stock falls in late trading on warning of 737 delays from supplier issue
Boeing delivered 64 commercial planes in March, most since December
Boeing said to plan boosting 737 Max output to pre-crisis levels by 2025
Boeing says 11 airlines in China are operating the 737 Max
Boeing earnings estimates revised at Credit Suisse on plane deliveries
GAO sides with Textron on $7B win of Army helicopter contract after Lockheed protest
Boeing jumps on report of plans to boost 737 output
Raytheon, Boeing awarded $400M contract by U.S. Air Force
Date
Price
Open
High
Low
Vol
Change
ER
May 26
203.63
201.6

204.8

201.18

3.7M

1.37%

May 25
200.87
199.99

201.75

196.6

3.8M

0.80%

May 24
199.27
201.32

201.32

197.5

4.3M

-1.64%

May 23
202.6
204.58

207.49

202.45

4.0M

-1.61%

May 22
205.91
205.51

206.98

203.9

2.9M

0.20%

May 19
205.49
208.11

208.37

204.63

3.9M

-0.84%

May 18
207.24
206.45

208.17

204.01

4.3M

0.18%

May 17
206.87
202.71

208.58

202.71

6.6M

2.99%

May 16
200.87
201.82

202.36

199.94

3.0M

-0.94%

May 15
202.77
200.01

203.32

198.65

2.8M

1.03%

May 12
200.7
201.84

203.11

198.82

3.2M

-0.56%

May 11
201.84
199.39

202.55

198.07

3.3M

0.50%

May 10
200.84
203.14

203.2

198.25

3.9M

-0.52%

May 9
201.88
201.21

204.61

198.78

9.3M

2.34%

May 8
197.26
199.16

199.66

196.4

4.7M

-0.54%

May 5
198.34
198.09

199.04

196.76

3.9M

0.65%

May 4
197.05
200.65

201.25

193.27

6.9M

-1.93%

May 3
200.93
204.36

206.1

200.55

4.5M

-1.14%

May 2
203.25
203

204.19

200.09

4.0M

-0.3%

May 1
203.87
206.25

208.52

203.62

3.8M

-1.41%

Apr 28
206.78
204.51

206.95

202.9

3.7M

0.36%

Apr 27
206.04
204.65

209.09

203.53

5.1M

1.48%

Apr 26
203.03
208.25

211.7

202.68

9.1M

0.42%

Apr 25
202.19
204.54

204.94

201.12

4.7M

-1.74%

Apr 24
205.77
204.87

206.5

203.25

3.1M

0.30%

Apr 21
205.15
208

208.38

204.18

3.4M

-1%

Apr 20
207.23
207.42

209.88

206.08

3.3M

-0.71%

Apr 19
208.71
207.12

210.87

206.94

4.8M

0.16%

Apr 18
208.37
205.5

208.94

203.72

7.4M

1.63%

Apr 17
205.03
202

206.1

200.8

6.3M

1.65%

Apr 14
201.71
202.59

204.28

198.15

19.1M

-5.56%

Apr 13
213.59
213

213.68

211.49

4.5M

0.59%

Apr 12
212.34
213.66

214.3

210.13

4.6M

0.01%

Apr 11
212.32
213.29

214.5

211.86

5.3M

0.73%

Apr 10
210.78
211

214.1

209.73

3.7M

-0.28%

Apr 6
211.37
210

212.37

208.22

5.6M

0.65%

Apr 5
210
212.23

214.23

208.67

4.1M

-1.82%

Apr 4
213.9
212

213.99

209.12

6.2M

-0.69%

Apr 3
215.39
212.8

218.57

212.53

6.1M

1.39%

Mar 31
212.43
211.75

214.8

211.39

5.1M

0.66%

Mar 30
211.04
208.97

212.87

206.52

6.6M

1.48%

Mar 29
207.97
206.5

208.65

205.88

3.6M

1.47%

Mar 28
204.96
200.82

206.3

200.49

5.5M

2.19%

Mar 27
200.57
198.63

201.55

198.63

3.9M

1.54%

Mar 24
197.53
195.5

197.57

193.92

4.5M

-0.19%

Mar 23
197.9
197.9

201.5

195.14

6.3M

0.89%

Mar 22
196.16
203.68

203.83

196.01

7.3M

-4.17%

Mar 21
204.7
207.3

207.86

203.89

4.7M

-0.03%

Mar 20
204.77
201.12

205.87

200.87

4.8M

1.85%

Mar 17
201.05
201.35

202.83

199

9.9M

-1.05%

Mar 16
203.19
196.21

203.91

194.43

6.8M

2.51%

Mar 15
198.21
201.92

202.21

192.41

10.9M

-4.38%

Mar 14
207.28
207.53

213.56

205

8.2M

1.92%

Mar 13
203.37
200.2

207.08

197.11

6.7M

0.15%

Mar 10
203.07
201.43

205

197.79

8.5M

0.91%

Mar 9
201.24
208.32

209.02

200.3

4.3M

-2.88%

Mar 8
207.2
208.25

208.88

205.94

2.4M

-0.35%

Mar 7
207.92
211.31

213.18

207.77

4.6M

-1.89%

Mar 6
211.92
214.12

214.75

209.6

7.0M

-1.48%

Mar 3
215.11
210.25

216.12

209.4

7.5M

0%