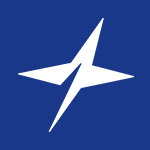 Spirit AeroSystems Holdings Inc
About
Profile
Spirit AeroSystems is one of the world's largest independent producers of commercial aerostructures. Our core products include fuselages, pylons, nacelles and wing components.
---
Headquarters
Wichita, Kansas, United States
---
Available for logged in users only.


The multiple price alert feature will smartly add or remove $1 if your alert was hit.
It's only available if you are logged in, a V.I.P. member or if you are using the AI chrome extension.

Contact us via Twitter if you are interested in trying it out.
Spirit AeroSystems declines after Q1 results miss estimates
Spirit AeroSystems Non-GAAP EPS of -$1.69 misses by $1.43, revenue of $1.4B misses by $120M
Spirit AeroSystems Q1 2023 Earnings Preview
Spirit AeroSystems upgraded to Buy at Benchmark
Hot Stocks: Citi rises on earnings; LCID down on weak Q1 deliveries; RIVN falls on downgrade; EXPR gains; PNC, BA slides
Spirit AeroSystems plunges after revealing 737 production issue
Boeing's stock falls in late trading on warning of 737 delays from supplier issue
Spirit Aerosystems downgraded to Market Perform at Bernstein
Spirit AeroSystems picks Joramco as its MRO center in Middle East
Spirit AeroSystems sinks as Q4 loss widens more than expected
Spirit AeroSystems Non-GAAP EPS of -$1.46 misses by $1.23, revenue of $1.3B misses by $130M
Spirit AeroSystems Q4 2022 Earnings Preview
Spirit AeroSystems to redeem $300M of 3.95% senior notes
Spirit AeroSystems prices $900M debt offering
Why did Spirit AeroSystems jump today? $1.4B debt plan may avert dilutive stock sale
Spirit AeroSystems unit offers $800M notes
Spirit AeroSystems downgraded to Neutral at Baird on cost pressures
Spirit AeroSystems Non-GAAP EPS of -$0.15 beats by $0.24, revenue of $1.28B misses by $40M
Spirit AeroSystems Q3 2022 Earnings Preview
Spirit AeroSystems signs MoU with Joramco for MRO services
Date
Price
Open
High
Low
Vol
Change
ER
May 4
39.31
42.37

43.50

37.11

5.64M

-7.22%

May 3
42.37
42.04

42.76

41.37

1.46M

1.34%

May 2
41.81
41.76

42.20

40.50

1.31M

-0.55%

Apr 29
42.04
42.97

44.16

41.91

760.69K

-3.75%

Apr 28
43.68
42.72

43.99

41.57

1.36M

3.43%

Apr 27
42.23
41.97

42.84

40.47

2.38M

-1.42%

Apr 26
42.84
43.88

44.31

42.77

1.25M

-3.43%

Apr 25
44.36
43.49

44.41

42.64

1.00M

0.50%

Apr 22
44.14
45.22

45.95

43.88

891.40K

-3.03%

Apr 21
45.52
47.90

48.21

45.38

1.03M

-1.64%

Apr 20
46.28
46.98

47.33

45.82

1.67M

-0.62%

Apr 19
46.57
45.70

47.51

45.70

1.04M

1.79%

Apr 18
45.75
45.85

46.56

45.55

793.18K

-1.04%

Apr 14
46.23
46.96

47.71

45.70

963.40K

-1.07%

Apr 13
46.73
46.46

47.32

45.83

918.42K

2.25%

Apr 12
45.70
45.00

46.24

44.67

847.54K

2.63%

Apr 11
44.53
42.88

45.48

42.67

1.29M

3.25%

Apr 8
43.13
44.08

44.25

42.85

1.70M

-2.33%

Apr 7
44.16
44.15

44.62

42.96

1.98M

-0.05%

Apr 6
44.18
45.46

45.57

43.82

1.65M

-4.37%

Apr 5
46.20
48.20

48.96

45.86

2.28M

-4.07%