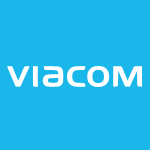 Viacom Inc
About
Profile
Viacom is home to the leading portfolio of global, multi-platform entertainment brands.
---
Headquarters
New York City, New York, United States
---
Available for logged in users only.


The multiple price alert feature will smartly add or remove $1 if your alert was hit.
It's only available if you are logged in, a V.I.P. member or if you are using the AI chrome extension.

Contact us via Twitter if you are interested in trying it out.
Viacom, CBS merger slated to close
S&P makes index moves for Viacom/CBS deal; WRB -1.7%, JOE +2.7%
CBS, Viacom hope to close merger next week
DOJ files motion to roll back movie distribution rules
DOJ moves to scrap decades-old movie distribution rules
Viacom extends cable rights to 'The Office'
Viacom EPS beats by $0.03, misses on revenue
Viacom Q3 2019 Earnings Preview
Netflix, Nickelodeon team up on content deal
CBS Interactive chief departing for VC job
AT&T's WarnerMedia Day updates
Bernstein cuts targets for CBS, Viacom
Barclays trims targets on CBS, Viacom amid falling cash flow
'South Park' streaming bids could reach $500M
Redstone counters report she's exploring Fox News rival
ViacomCBS unlikely to bid for Starz - Loop
Wells starts media look high on Disney, lukewarm on Netflix
Plex adds Lions Gate to upcoming video service
CEO 'disappointed' with stock reaction to ViacomCBS
Viacom, CBS set up integration office
Date
Price
Open
High
Low
Vol
Change
ER
Aug 17
26.30
26.85

26.98

26.24

1.65M

-3.31%

Aug 16
27.20
26.67

27.48

26.37

2.35M

2.41%

Aug 15
26.56
25.97

27.35

25.89

2.90M

1.41%

Aug 12
26.19
26.17

26.25

25.50

1.55M

1.51%

Aug 11
25.80
25.41

26.70

25.41

2.67M

2.83%

Aug 10
25.09
25.29

25.58

24.99

1.99M

1.62%

Aug 9
24.69
25.24

25.73

24.51

3.04M

-2.06%

Aug 8
25.21
24.64

25.87

24.60

2.98M

3.92%

Aug 5
24.26
24.11

24.34

23.55

3.52M

-4.15%

Aug 4
25.31
23.92

25.89

23.73

3.22M

1.08%

Aug 3
25.04
24.69

25.41

24.48

2.84M

2.33%

Aug 2
24.47
23.96

25.13

23.88

1.80M

1.33%

Aug 1
24.15
23.59

24.21

23.16

2.34M

2.11%

Jul 29
23.65
24.05

24.11

23.36

6.88M

-2.87%

Jul 28
24.35
24.26

24.50

23.60

2.42M

-0.73%

Jul 27
24.53
24.31

24.68

24.11

1.80M

1.62%

Jul 26
24.14
24.20

24.57

23.87

2.40M

-4.74%

Jul 25
25.34
25.46

25.83

25.20

2.39M

0.28%

Jul 22
25.27
25.36

25.90

24.92

2.25M

-2.88%

Jul 21
26.02
25.70

26.06

25.43

1.36M

0.04%

Jul 20
26.01
25.33

26.14

25.23

3.63M

3.83%

Jul 19
25.05
24.99

25.52

24.53

2.28M

2.16%

Jul 18
24.52
24.60

25.17

23.69

2.96M

-1.92%