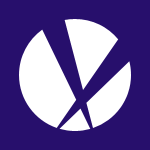 Twenty-First Century Fox, Inc.
About
Profile
---
Headquarters
New York City, New York, United States
---
The media stock dipped 2.4% after Wells Fargo downgraded shares to equal weight from overweight, citing challenges related to demand for linear TV and the costs for sports rights. On Tuesday, the company reported a net loss for the third fiscal quarter due to costs related to Fox News' settlement with Dominion Voting Systems.
Available for logged in users only.


The multiple price alert feature will smartly add or remove $1 if your alert was hit.
It's only available if you are logged in, a V.I.P. member or if you are using the AI chrome extension.

Contact us via Twitter if you are interested in trying it out.
'Everything app:' Twitter launches new features, Carlson gives lift to content creators
Fox Non-GAAP EPS of $0.94 beats by $0.06, revenue of $4.08B beats by $50M
Fox FQ3 2023 Earnings Preview
Tucker Carlson prepping for war against Fox News - reports
Earnings Week Ahead: Fox Corporation, Disney, Airbnb, and more
Entertainment stocks slide with Paramount serving as anchor
Tucker Carlson speaks after Fox News exit, slams TV political debates
Fox creates Tubi Media Group to hold stand-alone digital units
Why did Rumble stock rise today? Tucker Carlson's on the market
CNN ousts morning anchor Don Lemon amid controversies (updated)
Top host Tucker Carlson out at Fox News; Fox stock dips
TV usage drops again, but cable gets a basketball bounce
Amazon, Fox TV reach distribution deal for local news
Dominion, Fox News settle $1.6B defamation case for reported $788M (updated)
Dominion squares off against Fox News in high-stakes $1.6B case
Fox News defamation trial delayed amid reports of settlement push
Dominion wins partial victory against Fox as $1.6B defamation case heads to trial
Television usage dips in February - but streaming keeps taking up TV time
Fox's Tubi overtures won't change focus on capital and betting - Wells Fargo
Super Bowl ratings rise 1% from last year, with bump from Rihanna
Earnings History
Date
EPS / Forecast
Revenue / Forecast
May 8, 2019

-

/ 0.55

-

/ 7.59B
February 6, 2019

0.37

/ 0.32

8.5B

/ 8.5B
November 7, 2018

0.52

/ 0.52

7.18B

/ 7.21B
August 8, 2018

0.57

/ 0.53

7.94B

/ 7.56B
Beat!

May 9, 2018

0.49

/ 0.53

7.42B

/ 7.4B
Beat!

February 7, 2018

0.42

/ 0.49

8.04B

/ 7,719M
Beat!

November 8, 2017

0.49

/ 0.48

7.00B

/ 6.49B
Beat!

August 9, 2017

0.49

/ 0.51

6.75B

/ 6.77B
May 10, 2017

0.54

/ 0.37

7.56B

/ 7.64B
February 6, 2017

0.53

/ 0.48

7.68B

/ 7.51B
Beat!

Date
Price
Open
High
Low
Vol
Change
ER
May 26
31.4
31.21

31.61

31.13

3.1M

1.06%

May 25
31.07
30.8

31.39

30.78

3.7M

0.13%

May 24
31.03
31.33

31.48

30.97

2.9M

-1.02%

May 23
31.35
31.32

31.82

31.32

3.0M

0.13%

May 22
31.31
31.55

31.69

31.16

2.9M

-0.1%

May 19
31.34
31.14

31.46

31.06

3.9M

0.80%

May 18
31.09
31.39

31.61

30.75

4.2M

-0.92%

May 17
31.38
30.74

31.42

30.57

3.9M

2.78%

May 16
30.53
30.96

31.08

30.51

3.4M

-1.55%

May 15
31.01
30.77

31.09

30.49

3.2M

0.94%

May 12
30.72
30.37

30.86

30.22

4.6M

0.16%

May 11
30.67
30.83

31.04

30.22

5.6M

-1.67%

May 10
31.19
31.92

32.08

30.68

5.4M

-1.55%

May 9
31.68
32.41

33.16

31.58

6.4M

-1.52%

May 8
32.17
31.88

32.33

31.84

4.4M

0.63%

May 5
31.97
31.47

32.11

31.38

3.1M

2.60%

May 4
31.16
32

32.01

31.1

6.2M

-4.71%

May 3
32.7
33.16

33.44

32.62

3.5M

-1.09%

May 2
33.06
33.15

33.19

32.51

2.7M

-0.72%

May 1
33.3
33.14

33.67

33.14

2.7M

0.12%

Apr 28
33.26
32.69

33.49

32.69

3.8M

1.22%

Apr 27
32.86
32.51

32.88

31.87

4.9M

1.20%

Apr 26
32.47
32.34

32.88

32.33

3.2M

0.09%

Apr 25
32.44
32.46

32.89

32.15

4.1M

-0.61%

Apr 24
32.64
33.52

33.83

31.8

11.1M

-2.91%

Apr 21
33.62
33.55

33.65

32.97

3.1M

-0.24%

Apr 20
33.7
33.7

34

33.51

2.8M

-0.41%

Apr 19
33.84
33.5

33.99

32.76

4.3M

-0.47%

Apr 18
34
34.13

34.23

33.7

3.3M

0.03%

Apr 17
33.99
33.44

34.08

33.43

2.3M

1.74%

Apr 14
33.41
33.72

33.99

33.13

2.3M

-1.56%

Apr 13
33.94
33.83

34.08

33.79

2.3M

0.62%

Apr 12
33.73
34.38

34.59

33.67

2.3M

-1.35%

Apr 11
34.19
33.92

34.5

33.54

2.8M

0.77%

Apr 10
33.93
33.31

34

33.31

2.3M

1.43%

Apr 6
33.45
33.37

33.65

33.22

2.6M

-0.86%

Apr 5
33.74
33.57

33.92

33.44

2.4M

-0.38%

Apr 4
33.87
34.26

34.44

33.63

2.5M

-0.91%

Apr 3
34.18
34.12

34.37

33.92

2.8M

0.38%

Mar 31
34.05
33.88

34.08

33.73

3.3M

1.13%

Mar 30
33.67
33.38

33.9

33.38

2.1M

1.51%

Mar 29
33.17
33.03

33.33

32.92

2.5M

1.25%

Mar 28
32.76
32.82

33.35

32.71

3.8M

-2.59%

Mar 27
33.63
33.23

34.01

33.22

3.4M

1.72%

Mar 24
33.06
33.47

33.48

32.14

4.8M

-1.81%

Mar 23
33.67
33.47

34.22

33.39

2.7M

1.05%

Mar 22
33.32
33.7

34.05

33.3

2.7M

-1.22%

Mar 21
33.73
33.81

34.08

33.45

3.3M

0.90%

Mar 20
33.43
32.77

33.9

32.67

3.2M

2.14%

Mar 17
32.73
32.78

33.05

32.63

6.2M

-0.64%

Mar 16
32.94
32.33

33.05

32.25

3.7M

1.29%

Mar 15
32.52
32.26

32.81

32.24

2.8M

-1.16%

Mar 14
32.9
32.77

33.19

32.5

3.1M

1.92%

Mar 13
32.28
32.89

33.03

32.2

3.7M

-2.6%

Mar 10
33.14
33.13

33.41

32.8

3.2M

-0.39%

Mar 9
33.27
34.54

34.76

33.22

2.9M

-3.57%

Mar 8
34.5
34.69

35.01

34.33

2.2M

-0.55%

Mar 7
34.69
34.8

35.17

34.64

2.7M

-0.32%

Mar 6
34.8
35.16

35.56

34.74

2.9M

-0.34%

Mar 3
34.92
35.3

35.3

34.8

2.5M

0%