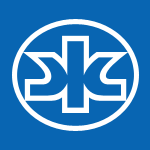 Kimberly-Clark Corp
About
Profile
Headquartered in Dallas, Texas, Kimberly-Clark has operations in 35 countries, and our trusted brands, including five billion-dollar brands, are sold in more than 175 countries.
---
Headquarters
Irving, Texas, United States
---
Available for logged in users only.


The multiple price alert feature will smartly add or remove $1 if your alert was hit.
It's only available if you are logged in, a V.I.P. member or if you are using the AI chrome extension.

Contact us via Twitter if you are interested in trying it out.
Kimberly-Clark rallies after profit beat, guidance boost
Kimberly-Clark Non-GAAP EPS of $1.65 beats by $0.17, revenue of $5.1B misses by $30M
What to expect from Kimberly-Clark's Q2 2023 Earnings
Catalyst Watch: Earnings blitz, central bank meetings, UPS strike jitters and Barbenheimer
Citi screens for most crowded short stocks with new model
Does Procter & Gamble's earnings pop make the stock a buy?
Kimberly-Clark rallies after earnings show benefits of strong pricing
Kimberly-Clark Q1 results beat estimates, co raises 2023 adj. EPS growth guidance
Kimberly-Clark Q1 2023 Earnings Preview
Earnings Week Ahead: Amazon, Meta Platforms, Alphabet, Coca-Cola, Boeing, and more
Kimberly-Clark declares $1.18 dividend
Deutsche Bank picks winners and losers in the consumer staples sector
Don't give up on these stocks punished by earnings - Goldman
Colgate-Palmolive upgraded, named top pick at Morgan Stanley
Kimberly-Clark raises dividend by 1.7% to $1.18
Kimberly-Clark stock drops on sales volume slump
Kimberly-Clark Non-GAAP EPS of $1.54 beats by $0.03, revenue of $5B beats by $10M
Kimberly-Clark Q4 2022 Earnings Preview
Meme traders are battling shorts again - watch these stocks
Catalyst watch: Eyes on Virgin Galactic, Monster Beverage, Procter & Gamble and Netflix
Date
Price
Open
High
Low
Vol
Change
ER
May 26
136.3
136.8

137.22

135.54

1.3M

-0.54%

May 25
137.04
136.88

137.55

136.38

1.2M

-0.44%

May 24
137.65
138.98

138.99

137.54

1.1M

-0.66%

May 23
138.57
140.27

140.46

138.33

1.8M

-1.51%

May 22
140.7
144.35

144.8

140.51

1.7M

-2.99%

May 19
145.03
144.07

145.28

143.45

1.7M

0.86%

May 18
143.8
144.25

144.26

142.47

1.3M

-0.72%

May 17
144.85
144.81

145.08

143.5

1.4M

0.13%

May 16
144.66
144.06

144.94

143.13

1.6M

0.56%

May 15
143.85
145.01

145.29

143.37

1.7M

-0.55%

May 12
144.65
143.88

144.71

143.33

1.1M

0.68%

May 11
143.68
143.88

144.2

142.87

1.6M

0.19%

May 10
143.41
143.8

144.26

142.56

1.7M

-0.35%

May 9
143.92
145.21

145.67

143.66

1.4M

-0.57%

May 8
144.74
144.99

145.42

144.32

1.4M

-0.3%

May 5
145.18
144.14

145.85

143.82

1.6M

0.53%

May 4
144.41
145.4

146.15

143.99

2.2M

-0.8%

May 3
145.58
146

147.02

145.29

1.7M

-0.21%

May 2
145.88
145.79

146.35

144.84

1.4M

0.02%

May 1
145.85
145.12

146.45

144.83

1.6M

0.66%

Apr 28
144.89
146.57

147.09

143.8

2.2M

-1.02%

Apr 27
146.38
143.93

146.42

143.85

1.6M

1.93%

Apr 26
143.61
143.39

145.7

143.05

2.6M

-0.73%

Apr 25
144.67
144.86

147.87

143.72

4.3M

1.57%

Apr 24
142.43
141.49

142.5

141.28

1.9M

0.61%

Apr 21
141.57
139.59

141.8

139.59

2.0M

1.75%

Apr 20
139.14
138.82

139.44

138.37

1.6M

0.53%

Apr 19
138.4
139.4

139.4

138.2

947K

-0.24%

Apr 18
138.73
138.39

139.05

138.06

1.7M

0.07%

Apr 17
138.63
137.77

138.82

137.58

1.4M

0.95%

Apr 14
137.33
136.81

137.89

136.81

1.2M

-0.09%

Apr 13
137.46
136.02

137.76

135.71

1.5M

0.53%

Apr 12
136.73
135.41

137.3

135.04

1.1M

0.54%

Apr 11
135.99
135.74

136.23

135.29

1.3M

0.31%

Apr 10
135.57
135.59

136.03

134.75

1.0M

-0.67%

Apr 6
136.49
136.2

137.1

135.72

1.5M

0.61%

Apr 5
135.66
135.38

136.79

134.92

1.4M

0.89%

Apr 4
134.46
135.55

136.59

134.12

1.6M

-0.41%

Apr 3
135.01
134.16

135.51

133.36

1.9M

0.59%

Mar 31
134.22
133.35

134.28

133.35

1.7M

0.91%

Mar 30
133.01
132.32

133.08

132.29

1.3M

0.40%

Mar 29
132.48
132.01

132.99

131.94

1.3M

0.69%

Mar 28
131.57
130.83

131.8

130.26

1.6M

0.96%

Mar 27
130.32
131

131.82

129.88

1.3M

-0.12%

Mar 24
130.48
128.14

130.58

127.94

1.6M

2.44%

Mar 23
127.37
127.02

128.4

127.02

1.4M

-0.03%

Mar 22
127.41
128.3

129.66

127.37

1.4M

-0.48%

Mar 21
128.02
128.43

128.9

127.17

1.5M

-0.36%

Mar 20
128.48
126.79

129.13

126.71

1.6M

2.48%

Mar 17
125.37
126.85

127.36

124.83

5.5M

-1.21%

Mar 16
126.91
126.14

127.08

125.61

1.8M

0.87%

Mar 15
125.82
123.07

125.95

123.07

1.9M

1.75%

Mar 14
123.65
123.54

123.88

122.48

1.4M

0.46%

Mar 13
123.08
122.72

125.76

122.66

1.8M

0.60%

Mar 10
122.34
122.98

123.22

121.96

1.3M

-0.22%

Mar 9
122.61
123.31

123.86

122.05

1.4M

-0.96%

Mar 8
123.8
123.69

124.09

123.2

1.0M

0.16%

Mar 7
123.6
126.37

126.37

123.49

1.5M

-2.04%

Mar 6
126.18
126.1

126.7

125.73

1.2M

-0.25%

Mar 3
126.49
127.13

127.13

125.81

1.1M

0%