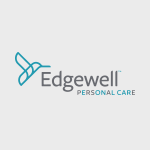 Edgewell Personal Care
About
Profile
We are a global team of 6,000 visionaries, doers, and makers. Our portfolio of over 25 brands touches lives in more than 50 countries. Together, we reimagine good mornings and endless summers, beauty and bonding, confidence and determination.
---
Headquarters
Chesterfield, Missouri, United States
---
Available for logged in users only.


The multiple price alert feature will smartly add or remove $1 if your alert was hit.
It's only available if you are logged in, a V.I.P. member or if you are using the AI chrome extension.

Contact us via Twitter if you are interested in trying it out.
Edgewell Non-GAAP EPS of $0.56 beats by $0.21, revenue of $598.4M beats by $28.56M
Edgewell Q2 2023 Earnings Preview
Edgewell goes ex-dividend tomorrow
Edgewell Non-GAAP EPS of $0.31 beats by $0.10, revenue of $469.1M beats by $1.2M, reaffirms FY outlook
Edgewell Q1 2023 Earnings Preview
Edgewell Non-GAAP EPS of $0.79 beats by $0.03, revenue of $536.9M misses by $4.48M, Initiates Fiscal 2023 Outlook
Edgewell Q4 2022 Earnings Preview
Edgewell Personal Care loses conviction buy status at Goldman Sachs
Morgan Stanley warns on Edgewell Personal Care ahead of earnings
Edgewell Personal Care gives additional role of President International business to CEO, CFO
Edgewell goes ex-dividend tomorrow
Edgewell Non-GAAP EPS of $0.86 beats by $0.17, revenue of $623.8M beats by $10.1M, raises FY22 EPS guidance
Edgewell Q3 2022 Earnings Preview
Riskiest defensive stocks as a recession looms
Edgewell goes ex-dividend tomorrow
Consumer staples will continue to outperform - Wells Fargo
Edgewell Non-GAAP EPS of $0.50 misses by $0.06, revenue of $547.7M misses by $16.43M; updates FY22 guidance
Edgewell Q2 2022 Earnings Preview
Edgewell declares $0.15 dividend
Edgewell Non-GAAP EPS of $0.42 beats by $0.01, revenue of $463.3M misses by $4.11M
Date
Price
Open
High
Low
Vol
Change
ER
May 26
41.05
40.75

41.21

40.49

315K

0.27%

May 25
40.94
41.3

41.43

40.44

503K

-1.06%

May 24
41.38
42.27

42.34

41.36

327K

-2.36%

May 23
42.38
42.87

43.44

42.37

382K

-1.14%

May 22
42.87
43.74

43.75

42.38

352K

-2.03%

May 19
43.76
43.57

43.78

43.02

543K

0.92%

May 18
43.36
43.55

43.81

42.66

486K

-1.19%

May 17
43.88
44.12

44.52

43.82

366K

-0.3%

May 16
44.01
44.05

44.29

43.66

348K

0.14%

May 15
43.95
44.47

44.47

43.64

358K

-0.61%

May 12
44.22
44.38

44.56

43.66

327K

-0.18%

May 11
44.3
43.93

44.92

43.93

405K

0.87%

May 10
43.92
46.13

46.13

43.91

680K

-3.41%

May 9
45.47
43.1

45.51

43.06

1.4M

5.50%

May 8
43.1
42.61

43.78

42.61

594K

0.70%

May 5
42.8
43.46

43.56

42.61

496K

-0.93%

May 4
43.2
44.08

44.24

42.94

403K

-2.75%

May 3
44.42
44.11

45.08

44.06

570K

0.43%

May 2
44.23
43.45

44.4

43.11

541K

1.51%

May 1
43.57
43.68

44.11

43.24

362K

-0.23%

Apr 28
43.67
43.63

44.14

43.44

365K

-0.21%

Apr 27
43.76
43.5

43.77

42.96

338K

0.62%

Apr 26
43.49
43.25

44.06

43.22

388K

-0.25%

Apr 25
43.6
44.01

44.29

43.46

339K

-0.91%

Apr 24
44
44.75

44.91

43.92

426K

-2.2%

Apr 21
44.99
44.95

45.43

44.66

552K

1.01%

Apr 20
44.54
43.3

44.54

43.04

379K

3.22%

Apr 19
43.15
42.92

43.16

42.41

250K

0.35%

Apr 18
43
43.08

43.75

42.78

464K

-0.23%

Apr 17
43.1
42.51

43.18

42.39

230K

1.25%

Apr 14
42.57
42.68

42.77

42.13

196K

-0.35%

Apr 13
42.72
42.24

42.75

41.92

182K

1.14%

Apr 12
42.24
42.18

42.65

41.85

172K

0.17%

Apr 11
42.17
42.02

42.46

41.94

207K

0.52%

Apr 10
41.95
42.02

42.44

41.76

353K

-0.69%

Apr 6
42.24
42.19

42.5

41.87

256K

0.12%

Apr 5
42.19
42.36

42.64

41.74

285K

-0.5%

Apr 4
42.4
43.74

44

41.98

410K

-2.86%

Apr 3
43.65
42.1

43.72

42.1

390K

2.90%

Mar 31
42.42
42.38

42.59

42.11

461K

0.81%

Mar 30
42.08
42.16

42.48

41.5

285K

0.17%

Mar 29
42.01
42.53

42.6

41.69

275K

-0.57%

Mar 28
42.25
41.86

42.36

41.65

322K

1.20%

Mar 27
41.75
42

42.02

41.33

376K

-0.07%

Mar 24
41.78
40.15

41.97

40.15

563K

3.70%

Mar 23
40.29
40.35

41.04

39.94

359K

0.47%

Mar 22
40.1
40.96

41.02

40.09

435K

-1.86%

Mar 21
40.86
41.43

41.86

40.5

429K

-0.78%

Mar 20
41.18
40.52

41.51

40.52

552K

2.69%

Mar 17
40.1
41.3

41.3

39.92

1.2M

-3.3%

Mar 16
41.47
41.01

41.84

40.73

399K

0.31%

Mar 15
41.34
39.94

41.36

39.9

560K

1.42%

Mar 14
40.76
41.28

41.64

40.23

341K

0.79%

Mar 13
40.44
39.9

41.3

39.8

400K

-0.22%

Mar 10
40.53
41.28

41.7

40.34

359K

-2.34%

Mar 9
41.5
42.14

42.22

41.42

255K

-1.47%

Mar 8
42.12
42.24

42.53

41.88

297K

0.29%

Mar 7
42
42.61

42.88

41.67

291K

-1.52%

Mar 6
42.65
43.85

43.97

42.04

380K

-3.11%

Mar 3
44.02
43.61

44.22

43.08

214K

0%