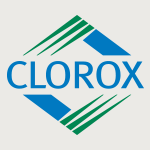 Clorox Co
About
Profile
Draw outside the lines. Challenge conventional thinking. And exceed your own expectations.
---
Headquarters
Oakland, California, United States
---
Clorox gained 1% after topping analysts' expectations on the top and bottom lines. The consumer products firm reported fiscal third-quarter adjusted earnings of $1.51 per share on revenue of $1.91 billion. Analysts were expecting earnings of $1.22 per share on revenue of $1.82 billion.
Available for logged in users only.


The multiple price alert feature will smartly add or remove $1 if your alert was hit.
It's only available if you are logged in, a V.I.P. member or if you are using the AI chrome extension.

Contact us via Twitter if you are interested in trying it out.
Clorox stock rises on clean Q3 beat, boosted full-year guide
Clorox Non-GAAP EPS of $1.51 beats by $0.29, revenue of $1.91B beats by $90M
Clorox Q3 2023 Earnings Preview
Does Procter & Gamble's earnings pop make the stock a buy?
Clorox announces job cuts, joining growing list of layoffs in 2023
Clorox reportedly seeking sale of money-losing vitamins business
Clorox declares $1.18 dividend
Clorox stock gains as price hikes promote earnings beat, raised guide
Clorox Non-GAAP EPS of $0.98 beats by $0.32, revenue of $1.72B beats by $60M
Clorox FQ2 2023 Earnings Preview
P&G, Reynolds highlighted among resilient consumer staples stocks
Clorox declares $1.18 dividend
Clorox Non-GAAP EPS of $0.93 beats by $0.15, revenue of $1.74B beats by $40M
Clorox FQ1 2023 Earnings Preview
Earnings week ahead: Uber, Pfizer, Peloton, Paramount Global, BP and more
Clorox to recall approximately 37M Pine-Sol products
Clorox Company is on watch after Evercore ISI warns Street estimates are too high
Clorox is tipped by Morgan Stanley to beat earnings expectations
Clorox reaffirms long-term sales outlook, outlines ESG efforts
Clorox declares $1.18 dividend
Earnings History
Date
EPS / Forecast
Revenue / Forecast
February 3, 2022

0.66

/ 0.8428

1.69B

/ 1.66B
Beat!

November 1, 2021

1.21

/ 1.03

1.81B

/ 1.7B
Beat!

August 3, 2021

0.95

/ 1.32

1.8B

/ 1.91B
April 30, 2021

1.62

/ 1.48

1.78B

/ 1.86B
February 4, 2021

2.03

/ 1.78

1.84B

/ 1.75B
Beat!

November 2, 2020

3.22

/ 2.32

1.92B

/ 1.75B
Beat!

August 3, 2020

2.41

/ 1.99

1.98B

/ 1.87B
Beat!

May 1, 2020

1.89

/ 1.67

1.78B

/ 1.71B
Beat!

February 4, 2020

1.46

/ 1.31

1.45B

/ 1.43B
Beat!

October 31, 2019

1.59

/ 1.54

1.51B

/ 1.51B
August 1, 2019

1.88

/ 1.83

1.63B

/ 1.68B
May 1, 2019

1.44

/ 1.45

1.55B

/ 1.57B
February 4, 2019

1.4

/ 1.3

1.47B

/ 1.47B
October 31, 2018

1.62

/ 1.58

1.56B

/ 1.54B
Beat!

August 2, 2018

1.66

/ 1.58

1.69B

/ 1.72B
May 2, 2018

1.37

/ 1.31

1.52B

/ 1.51B
Beat!

February 2, 2018

1.23

/ 1.22

1.42B

/ 1,411M
Beat!

November 1, 2017

1.46

/ 1.42

1.50B

/ 1,428M
Beat!

August 3, 2017

1.52

/ 1.49

1.65B

/ 1,646M
Beat!

May 3, 2017

1.31

/ 1.30

1.48B

/ 1,480M
Date
Price
Open
High
Low
Vol
Change
ER
May 2
167.72
167.29

168.16

166.13

1.7M

0.36%

May 1
167.12
165.94

168.71

165.68

1.6M

0.91%

Apr 28
165.62
166.39

167.23

165.03

2.4M

-0.34%

Apr 27
166.19
163.67

166.46

163.56

1.1M

1.68%

Apr 26
163.44
163.19

165.45

162.82

964K

-0.89%

Apr 25
164.9
164.59

166.39

164.01

1.1M

-0.19%

Apr 24
165.22
165

166.18

164.52

1.0M

-0.02%

Apr 21
165.26
164.13

165.79

164

1.5M

1.42%

Apr 20
162.94
161.25

163.08

160.92

1.0M

1.49%

Apr 19
160.54
160.91

160.91

159.7

622K

0.03%

Apr 18
160.49
157.94

161.12

157.66

1.1M

1.49%

Apr 17
158.14
158.66

159.11

157.63

669K

-0.06%

Apr 14
158.23
158.22

159.43

157.55

609K

-0.45%

Apr 13
158.95
156.95

159.3

155.84

844K

1.09%

Apr 12
157.23
159.34

159.5

156.91

779K

-1.18%

Apr 11
159.11
158.4

159.59

157.97

769K

0.74%

Apr 10
157.94
157.19

158

156.13

506K

0.11%

Apr 6
157.76
157.81

158.84

157.07

679K

0.22%

Apr 5
157.42
156.71

158.64

156.01

1.2M

0.97%

Apr 4
155.9
157.55

158.17

155.8

1.1M

-0.54%

Apr 3
156.75
157.89

157.99

155.7

1.8M

-0.94%

Mar 31
158.24
155.11

158.34

154.93

1.1M

2.46%

Mar 30
154.44
155.49

155.56

154.11

1.5M

-0.68%

Mar 29
155.5
156.97

157.1

155.15

1.4M

-0.7%

Mar 28
156.59
158.3

158.74

156.17

1.0M

-0.74%

Mar 27
157.76
157.99

159

157.5

846K

0.17%

Mar 24
157.5
155.66

157.65

154.63

741K

1.87%

Mar 23
154.61
154.46

155.69

153.87

655K

-0.02%

Mar 22
154.64
157.09

157.58

154.64

660K

-1.33%

Mar 21
156.73
156.05

157.08

155.64

1.1M

0.18%

Mar 20
156.45
154.41

156.83

154.13

958K

1.60%

Mar 17
153.99
155.06

155.43

153.06

2.0M

-0.56%

Mar 16
154.86
156.1

156.83

154.4

1.1M

-0.95%

Mar 15
156.34
153.3

156.36

153

1.1M

1.66%

Mar 14
153.79
151.44

154.01

151.2

1.0M

1.66%

Mar 13
151.28
150.51

153.9

149.81

1.1M

0.77%

Mar 10
150.13
149.95

151.24

148.68

997K

0.52%

Mar 9
149.36
152.09

152.09

148.93

1.0M

-1.22%

Mar 8
151.21
152.02

152.23

150.13

1.2M

-0.43%

Mar 7
151.87
152.4

153.74

151.35

1.4M

-0.11%

Mar 6
152.03
155.24

155.93

151.84

1.7M

-2.44%

Mar 3
155.83
156.85

156.85

155.39

840K

-0.42%

Mar 2
156.48
154.82

156.87

154.53

813K

1.16%

Mar 1
154.69
154.63

155.4

152.87

965K

-0.48%

Feb 28
155.44
154.37

156.33

154.26

1.2M

0.25%

Feb 27
155.06
154.29

155.82

154.11

781K

0.67%

Feb 24
154.03
152.39

154.56

152.39

1.1M

0.50%

Feb 23
153.27
154.32

155.43

152.67

694K

-0.77%

Feb 22
154.46
154.87

156.47

154.39

1.1M

0.03%

Feb 21
154.42
152.66

154.98

152.54

1.1M

0.51%

Feb 17
153.63
152.66

153.89

151.89

1.0M

0.63%

Feb 16
152.67
152.19

153.34

151.38

795K

-0.69%

Feb 15
153.73
152.19

153.92

151.15

1.0M

0.69%

Feb 14
152.67
153

153.6

151.33

1.0M

-0.14%

Feb 13
152.89
150.67

152.99

150.51

880K

1.58%

Feb 10
150.51
150.08

151.08

149.52

1.2M

0.28%

Feb 9
150.09
151.01

152.23

149.94

1.1M

-0.56%

Feb 8
150.93
150.95

152.38

150.62

1.2M

-0.5%

Feb 7
151.69
151.53

152.79

150.58

1.6M

-0.58%

Feb 6
152.57
154.42

156

151.07

2.2M

-1.42%

Feb 3
154.77
153

157.77

148.27

5.2M

9.77%

Feb 2
141
142.97

143.66

139.72

1.9M

-2.36%

Feb 1
144.41
144.1

145.08

141.85

1.3M

-0.19%

Jan 31
144.69
142.53

144.95

141.96

1.8M

1.79%

Jan 30
142.15
141

142.71

140.85

1.3M

1.17%

Jan 27
140.5
140.96

140.96

137.7

1.5M

-0.97%

Jan 26
141.88
141.34

141.93

140.55

1.2M

0.29%

Jan 25
141.47
139.36

141.52

137.75

1.3M

0.35%

Jan 24
140.98
142.41

142.7

140.57

896K

-1.32%

Jan 23
142.86
143.05

143.89

141.86

1.0M

0.21%

Jan 20
142.56
140.01

142.69

138.75

1.1M

1.98%

Jan 19
139.79
141.99

142.72

139.78

1.4M

-2.46%

Jan 18
143.32
147.47

147.47

143.19

1.3M

-3.16%

Jan 17
147.99
146.77

149.4

146.52

1.5M

1.29%

Jan 13
146.11
142.74

146.15

142.74

1.2M

2.30%

Jan 12
142.82
141.92

142.99

140.69

1.0M

0.61%

Jan 11
141.95
141.3

142.63

140.5

1.1M

0.69%

Jan 10
140.98
143.02

143.18

140.66

852K

-1.18%

Jan 9
142.66
144.14

145.16

142.56

906K

-1.23%

Jan 6
144.44
142.94

145.21

142.89

748K

1.66%

Jan 5
142.08
143.44

143.71

141.45

948K

-1.14%

Jan 4
143.72
142.54

144.43

142.32

866K

1.03%

Jan 3
142.26
140.33

142.56

138.39

1.4M

1.38%

Dec 30
140.33
142.35

142.55

139.01

790K

-1.47%

Dec 29
142.42
142.72

143.34

141.84

683K

0.04%

Dec 28
142.36
144.63

145.17

142.17

485K

-1.3%

Dec 27
144.24
144.01

144.85

143.34

661K

0.09%

Dec 23
144.11
145.42

145.42

143.56

563K

-0.89%

Dec 22
145.4
143.4

145.62

143.07

841K

1.25%

Dec 21
143.6
143.4

145.18

143.2

762K

0.51%

Dec 20
142.87
144.48

144.48

141.24

826K

-1.34%

Dec 19
144.81
144.26

146.65

143.62

838K

0.15%

Dec 16
144.6
145.41

146.7

143.63

1.7M

-1.21%

Dec 15
146.37
146.6

147.67

144.74

716K

-1.27%

Dec 14
148.26
147.6

149.94

147.08

749K

0.43%

Dec 13
147.62
151.97

151.97

146.87

1.2M

-1.57%

Dec 12
149.97
149.85

149.98

147.65

572K

0.80%

Dec 9
148.78
149.63

150.25

148.52

662K

-0.95%

Dec 8
150.21
148.79

151.16

147.85

821K

0.60%

Dec 7
149.32
147.32

149.38

147.25

808K

1.61%

Dec 6
146.95
149.02

149.98

146.06

793K

-1.39%

Dec 5
149.02
148.88

149.52

148.34

654K

-1.1%

Dec 2
150.68
148.85

151.18

148.3

886K

0.55%

Dec 1
149.86
149.77

151.18

148.48

1.3M

0.81%

Nov 30
148.65
147.22

149.01

145.03

5.2M

0.83%

Nov 29
147.43
148.16

148.95

145.77

1.4M

-1.07%

Nov 28
149.03
149.5

150.65

148.48

812K

-0.31%

Nov 25
149.5
149.12

149.55

147.09

655K

0.26%

Nov 23
149.11
151.55

151.92

149.05

930K

-1.25%

Nov 22
151
150.07

151.32

149.03

1.0M

1.12%

Nov 21
149.33
146.83

150.51

145.39

1.3M

1.73%

Nov 18
146.79
147.52

148.01

145.58

1.0M

0.64%

Nov 17
145.86
142.12

145.93

141.87

996K

2.11%

Nov 16
142.84
145.08

145.84

142.55

1.0M

-1.44%

Nov 15
144.93
145.02

145.64

143.48

772K

1.60%

Nov 14
142.65
142.52

147.58

141.09

1.4M

0.52%

Nov 11
141.91
143.41

144.09

136.52

1.5M

-1.44%

Nov 10
143.98
142.96

144.41

140.92

1.2M

2.64%

Nov 9
140.28
142.87

143.71

140.02

927K

-1.91%

Nov 8
143.01
145.35

145.35

142.33

871K

-0.64%

Nov 7
143.93
140.9

144.49

140.9

890K

2.30%

Nov 4
140.69
139.06

140.85

136.6

988K

1.78%

Nov 3
138.23
137.11

138.74

134.41

1.6M

0.40%

Nov 2
137.68
149.51

149.51

136.37

3.1M

-6.13%

Nov 1
146.67
145.97

148.47

145.49

1.6M

0.43%

Oct 31
146.04
148.08

149.88

145.89

2.1M

-1.42%

Oct 28
148.14
143.66

148.61

143.66

1.6M

3.55%

Oct 27
143.06
142.17

145.47

141.52

1.4M

1.12%

Oct 26
141.47
140.82

142.41

140.16

1.3M

0.72%

Oct 25
140.46
136.93

140.76

136.33

1.2M

1.38%

Oct 24
138.55
137

139.46

135.88

931K

1.69%

Oct 21
136.25
134

136.29

133.26

799K

2.36%

Oct 20
133.11
136.5

137.03

133

1.1M

-2.75%

Oct 19
136.87
135.77

137.03

134.84

950K

1.27%

Oct 18
135.15
133.94

136.6

133.94

932K

1.47%

Oct 17
133.19
133.7

134.91

132.98

1.4M

1.45%

Oct 14
131.29
131.54

131.9

130.14

795K

0.37%

Oct 13
130.8
127.72

131.62

127.28

885K

1.30%

Oct 12
129.12
129.23

130.1

128.31

1.0M

0.69%

Oct 11
128.24
126.36

129.98

125.99

992K

1.87%

Oct 10
125.88
126.11

126.79

124.58

1.0M

0.10%

Oct 7
125.76
130.03

130.39

125.39

1.1M

-3.31%

Oct 6
130.07
132.39

132.39

129.54

793K

-1.23%

Oct 5
131.69
131.02

132.65

130.49

1.1M

0.05%

Oct 4
131.62
130.31

132.62

129.87

946K

1.42%

Oct 3
129.78
129.1

130.58

127.98

1.3M

1.08%

Sep 30
128.39
134

134

128.32

1.5M

-3.57%

Sep 29
133.14
135.76

135.88

132.5

953K

-2.29%

Sep 28
136.26
136.69

137.3

135.01

1.0M

0.50%

Sep 27
135.58
140.27

140.89

135.26

1.0M

-3.18%

Sep 26
140.03
141.34

141.41

139

758K

-1.09%

Sep 23
141.58
141

142.47

140.34

933K

0.21%

Sep 22
141.28
141.47

142.21

140.8

634K

-0.49%

Sep 21
141.97
141.79

144.04

141.79

775K

0.47%

Sep 20
141.3
142.03

142.29

140.21

626K

-1.14%

Sep 19
142.93
141.77

143.06

141.71

520K

0.82%

Sep 16
141.77
140.82

142.41

140.21

1.2M

0.91%

Sep 15
140.49
142.39

142.46

139.73

996K

-0.8%

Sep 14
141.63
142.7

143.36

140.96

1.1M

-1.65%

Sep 13
144
147.62

148.25

143.53

968K

-2.74%

Sep 12
148.06
148.16

150.07

147.57

1.3M

-0.07%

Sep 9
148.16
146.05

149.78

145.42

1.2M

1.62%

Sep 8
145.8
145.62

146.28

142.68

914K

-0.4%

Sep 7
146.39
144

146.57

143.58

894K

2.58%

Sep 6
142.71
141.06

144.76

140.71

1.0M

-0.1%

Sep 2
142.85
147

147

142.33

672K

-2.09%

Sep 1
145.9
143.84

145.98

142.62

842K

1.08%

Aug 31
144.34
146.32

146.66

144.32

844K

-0.91%

Aug 30
145.67
145.22

146.1

143.69

687K

0.38%

Aug 29
145.12
144.15

146.49

143.16

546K

0.27%

Aug 26
144.73
147.8

148.22

144.58

850K

-2.14%

Aug 25
147.9
147.69

147.96

146.16

837K

-0.05%

Aug 24
147.98
147.74

148.97

146.31

642K

-0.08%

Aug 23
148.1
149.01

149.32

146.18

848K

-0.69%

Aug 22
149.13
148.6

149.68

148.54

689K

0.17%

Aug 19
148.87
148.71

149.76

148.31

589K

0.11%

Aug 18
148.71
147.34

148.89

147.07

526K

0.05%

Aug 17
148.64
148.89

149.86

148.57

499K

-0.73%

Aug 16
149.74
149.1

150.53

148.48

761K

0.61%

Aug 15
148.83
147.34

149.67

147.18

914K

1.68%

Aug 12
146.37
145.38

146.68

144.2

946K

1.22%

Aug 11
144.61
145.44

147.6

144.36

781K

-0.33%

Aug 10
145.09
144.75

145.31

143.85

874K

1.17%

Aug 9
143.41
144.68

145.43

142.55

1.0M

-0.81%

Aug 8
144.58
140.05

146.48

139.8

1.6M

4.02%

Aug 5
138.99
137.88

139.85

137.56

1.4M

0.89%

Aug 4
137.76
136.7

143.53

135.81

3.3M

-4.71%

Aug 3
144.57
143.5

145.25

141.97

1.6M

0.54%

Aug 2
143.79
145.76

145.76

143.35

941K

-1.03%

Aug 1
145.29
142.57

146.24

142.34

1.2M

2.43%

Jul 29
141.84
143.94

144.01

140.68

2.0M

-1.96%

Jul 28
144.67
142.4

145.65

141.43

1.4M

1.68%

Jul 27
142.28
145.19

145.19

141.25

1.7M

-2.04%

Jul 26
145.24
142.76

145.44

138.43

1.4M

-1.71%

Jul 25
147.77
147.15

148.45

146.94

829K

-0.05%

Jul 22
147.85
147.62

148.95

147.06

691K

-0.07%

Jul 21
147.95
147.33

148.2

146.3

826K

0.10%

Jul 20
147.8
150.28

150.33

145.91

1.0M

-1.28%

Jul 19
149.72
147.04

149.92

145.2

1.8M

2.74%

Jul 18
145.73
148.37

148.95

145.48

957K

-1.98%

Jul 15
148.67
148.24

149.02

146.26

1.1M

0.78%

Jul 14
147.52
146.2

148.03

145.82

1.1M

-0.05%

Jul 13
147.6
144.41

148.78

143.93

1.1M

2.58%

Jul 12
143.89
142.33

145.63

142

866K

1.47%

Jul 11
141.8
141.92

143.19

140.66

899K

0.31%

Jul 8
141.36
145.27

145.27

140.87

1.5M

-2.81%

Jul 7
145.44
145.39

146.87

143.74

1.4M

-0.83%

Jul 6
146.66
145.93

147.85

145.13

1.3M

1.32%

Jul 5
144.75
144.01

146.1

142.62

923K

0.59%

Jul 1
143.9
142.08

144.24

141.26

977K

2.07%

Jun 30
140.98
139.49

142.51

138.64

1.5M

1.03%

Jun 29
139.54
137.72

139.82

137.07

859K

1.90%

Jun 28
136.94
138.05

138.78

136.57

984K

-0.96%

Jun 27
138.27
139.85

142.3

137.5

1.1M

-1.76%

Jun 24
140.75
140.79

142.9

138.9

2.5M

0.46%

Jun 23
140.11
132.9

140.3

132.9

2.6M

6.03%

Jun 22
132.14
125.35

133.09

125.35

2.8M

5.19%

Jun 21
125.62
124.18

126.95

122.65

1.3M

2.36%

Jun 17
122.72
123.19

124.1

120.61

2.2M

0.12%

Jun 16
122.57
122.22

123.32

120.5

1.7M

-0.45%

Jun 15
123.13
124.22

125.41

120.78

1.9M

-1.21%

Jun 14
124.64
128.66

128.88

123.49

1.3M

-3.29%

Jun 13
128.88
129.97

130.84

128.36

1.3M

-1.69%

Jun 10
131.1
131.31

132.13

129.24

1.7M

-0.75%

Jun 9
132.09
134.66

135.92

131.95

986K

-1.67%

Jun 8
134.33
134.05

135.6

133.13

942K

0.04%

Jun 7
134.28
135.05

135.54

133.03

1.4M

-2.01%

Jun 6
137.04
138.55

138.91

136.99

924K

-1.32%

Jun 3
138.88
140.47

141.15

137.91

1.3M

-1.73%

Jun 2
141.32
140.56

141.4

136.6

934K

0.44%

Jun 1
140.7
145.19

145.19

139.14

1.2M

-3.21%

May 31
145.36
148.03

148.18

144.88

1.6M

-2.25%

May 27
148.71
147.2

148.73

146.3

801K

1.58%

May 26
146.4
143.18

147.75

142.99

1.1M

3.03%

May 25
142.09
140.9

142.75

139.84

1.0M

0.35%

May 24
141.6
139.42

141.9

138.91

1.2M

1.44%

May 23
139.59
139.05

140.54

136.53

963K

0.93%

May 20
138.3
137.82

138.96

132.96

1.7M

0.11%

May 19
138.15
143.82

143.82

137.47

2.4M

-5.27%

May 18
145.83
155.45

155.61

145.39

1.7M

-6.97%

May 17
156.75
156.91

157.6

154.33

940K

-0.22%

May 16
157.09
157.74

158.37

155.24

1.3M

-0.75%

May 13
158.28
157.04

158.97

155.48

1.2M

0.80%

May 12
157.03
155.62

157.74

154.57

1.1M

1.40%

May 11
154.86
156.36

158.18

154.57

1.1M

-0.88%

May 10
156.23
157.01

158.68

155.17

1.9M

-0.76%

May 9
157.43
153.67

160.59

153.56

3.0M

2.27%

May 6
153.94
148.73

154.41

148.55

1.9M

3.82%

May 5
148.27
148.55

150.25

146.59

1.3M

-0.91%

May 4
149.63
146.7

151.55

146.54

1.8M

1.40%

May 3
147.56
141.86

151.68

141.57

2.9M

2.99%

May 2
143.28
143.45

145.49

141.41

1.9M

-0.13%

Apr 29
143.47
147.01

147.21

143.13

2.5M

-3.28%

Apr 28
148.34
147.5

149.43

145.85

1.1M

0.43%

Apr 27
147.71
146.27

148.71

145.61

1.0M

0.98%

Apr 26
146.27
150.67

150.92

146.22

1.0M

-3.95%

Apr 25
152.29
151.08

152.88

148.34

1.2M

1.09%

Apr 22
150.65
149.68

152.93

149.68

2.1M

1.69%

Apr 21
148.15
146.6

148.79

146.42

1.1M

1.33%

Apr 20
146.2
145.7

147.1

144.92

1.2M

0.61%

Apr 19
145.31
142.91

145.88

141.87

950K

1.25%

Apr 18
143.52
145.97

146.05

143.07

1.0M

-1.41%

Apr 14
145.57
146.18

147.06

144.5

821K

0.12%

Apr 13
145.39
146.67

147.78

144.65

962K

-0.72%

Apr 12
146.45
146.85

147.97

146.05

861K

-0.88%

Apr 11
147.75
146

149.39

145.94

1.3M

0.85%

Apr 8
146.5
147.06

147.91

145.17

1.5M

0.23%

Apr 7
146.16
144.31

146.64

142.85

1.5M

1.56%

Apr 6
143.92
143.51

144.17

142.23

1.6M

-0.19%

Apr 5
144.2
144.55

146.61

143.89

1.4M

-0.55%

Apr 4
145
141.93

145.54

140.55

1.5M

1.52%

Apr 1
142.83
139.43

142.95

137.56

1.4M

2.73%

Mar 31
139.03
139.93

140.47

138.05

1.1M

-0.34%

Mar 30
139.5
138.13

140.15

137.79

919K

-0.14%

Mar 29
139.69
140.42

141.59

138.82

1.3M

0.76%

Mar 28
138.63
136.5

138.67

136.5

931K

1.59%

Mar 25
136.46
134

136.51

133.51

1.1M

1.76%

Mar 24
134.1
136.01

136.01

133.16

1.1M

-1.24%

Mar 23
135.79
137.06

138.48

135.74

1.1M

-0.26%

Mar 22
136.14
134.53

136.65

133.26

1.1M

1.69%

Mar 21
133.88
134.02

135.16

132.77

966K

0.04%

Mar 18
133.83
133.42

134.41

132.31

1.9M

0.75%

Mar 17
132.83
132.15

134.76

131.43

1.0M

0.97%

Mar 16
131.56
130.6

131.56

128.58

1.3M

0.71%

Mar 15
130.63
127.43

131.11

127.29

1.5M

2.36%

Mar 14
127.62
130.57

131.09

127.02

1.8M

-1.95%

Mar 11
130.16
133.4

134.18

130.06

1.6M

-2.47%

Mar 10
133.45
136.78

136.85

131.28

2.0M

-2.78%

Mar 9
137.27
138.44

139.45

137.05

1.3M

-0.85%

Mar 8
138.44
144.72

145.45

138.4

1.6M

-4.85%

Mar 7
145.49
144.4

147.5

141.95

1.9M

0.52%

Mar 4
144.74
143.72

145.84

143.72

1.0M

-0.49%

Mar 3
145.45
145.08

146.4

143.54

1.1M

0.44%

Mar 2
144.82
143.99

145.41

142.16

940K

-0.04%

Mar 1
144.88
145.28

146.7

143.82

834K

-0.62%

Feb 28
145.79
146.37

147.14

144.29

1.1M

-1.21%

Feb 25
147.58
143.96

147.66

143.18

1.2M

3.03%

Feb 24
143.24
146.24

146.73

140.82

1.7M

-2.91%

Feb 23
147.54
148.87

148.87

147.15

1.1M

-0.65%

Feb 22
148.5
150.45

151.29

147.76

1.8M

-1.36%

Feb 18
150.55
145.86

150.63

145.55

2.3M

3.11%

Feb 17
146.01
141.09

146.26

140.72

2.4M

3.35%

Feb 16
141.28
142.63

143.4

139.93

1.0M

-0.95%

Feb 15
142.64
143.08

144.59

141.92

915K

-0.22%

Feb 14
142.95
144.18

144.7

140.3

1.5M

-0.76%

Feb 11
144.04
141.82

145.04

141.15

1.7M

1.88%

Feb 10
141.38
142.24

143.58

141.1

1.4M

-1.02%

Feb 9
142.83
143.95

144.68

140.51

2.2M

-0.27%

Feb 8
143.22
145.17

146.17

143.16

2.0M

-2.05%

Feb 7
146.21
140.26

146.63

138.61

3.7M

3.39%

Feb 4
141.41
144.92

147.99

140.06

8.7M

-14.47%

Feb 3
165.34
167.41

167.7

164.97

1.3M

-0.99%

Feb 2
166.99
165.15

167.41

165.11

1.3M

-1.04%

Feb 1
168.74
168.57

169.16

165.54

1.5M

0.52%

Jan 31
167.86
166.26

168.3

164.8

1.5M

0.55%

Jan 28
166.94
165

167

164.73

1.1M

0.89%

Jan 27
165.47
164.75

166.96

162.92

1.8M

0.46%

Jan 26
164.72
166.56

170

164.13

2.7M

-5.62%

Jan 25
174.53
175.55

175.93

171.72

1.4M

-1.37%

Jan 24
176.95
179.5

182.34

174.75

2.3M

-0.92%

Jan 21
178.6
177.06

180.42

175.97

1.2M

1.49%

Jan 20
175.98
181

181.35

175.76

1.7M

-2.84%

Jan 19
181.13
181.46

182.89

179.27

1.5M

0.07%

Jan 18
181.01
185.72

185.72

180.71

1.1M

-3%

Jan 14
186.6
183.3

186.86

182.61

1.8M

1.98%

Jan 13
182.97
182.2

183.41

181.62

1.3M

0.53%

Jan 12
182.01
178.7

182.46

178.07

1.7M

1.36%

Jan 11
179.57
179.75

180.87

178.6

1.3M

-0.07%

Jan 10
179.7
180.58

182.23

179.4

1.5M

-0.11%

Jan 7
179.9
179.04

180.57

178.23

1.1M

0.76%

Jan 6
178.54
177.97

179.95

176.79

1.3M

0.63%

Jan 5
177.43
176

178.07

175.92

914K

1.05%

Jan 4
175.59
173.92

176.37

173.69

965K

0.38%

Jan 3
174.93
174

175.04

171.11

1.0M

0.33%

Dec 31
174.36
172.73

174.81

172.34

669K

1.18%

Dec 30
172.32
172

172.84

171.01

728K

0.55%

Dec 29
171.38
172.44

173.19

170.86

704K

-0.32%

Dec 28
171.93
171.65

172.06

170.77

559K

0.61%

Dec 27
170.89
169.5

171.05

169.4

600K

0.62%

Dec 23
169.83
170.96

171.18

169.42

617K

-0.55%

Dec 22
170.77
171.05

171.58

169.36

688K

-0.23%

Dec 21
171.16
175.5

175.91

170.07

1.4M

-3.08%

Dec 20
176.6
174.86

179.51

174.2

1.9M

1.40%

Dec 17
174.16
178.63

180.73

173.28

2.5M

-2.25%

Dec 16
178.17
175.34

179.05

174.67

1.7M

1.16%

Dec 15
176.13
173.08

177.84

173.08

1.7M

2%

Dec 14
172.67
173

173.92

171.16

1.2M

0.34%

Dec 13
172.08
167.67

173.27

166.21

1.9M

2.11%

Dec 10
168.53
167.65

169.09

167.12

794K

0.96%

Dec 9
166.92
167.62

167.89

165.77

732K

-0.51%

Dec 8
167.78
165.41

168.21

165

905K

1.52%

Dec 7
165.26
167.79

168.37

163.9

1.7M

-2.06%

Dec 6
168.73
168.16

169.58

167.15

1.1M

0.34%

Dec 3
168.16
166.22

169.66

166.22

1.2M

1.02%

Dec 2
166.47
166.29

168.04

165.97

1.7M

0.43%

Dec 1
165.76
163

166.97

162.24

1.6M

1.79%

Nov 30
162.85
169.66

169.66

162.62

2.8M

-3.73%

Nov 29
169.16
171.96

173.37

169.06

1.4M

-2.9%

Nov 26
174.21
169.53

174.46

169.28

2.4M

3.65%

Nov 24
168.07
168.84

168.84

166.65

850K

-0.46%

Nov 23
168.84
167.98

169.08

166.29

848K

0.73%

Nov 22
167.61
166.43

168.86

165.93

827K

0.38%

Nov 19
166.98
168.64

171.46

166.32

1.3M

0.73%

Nov 18
165.77
169

169

164.78

976K

-2.06%

Nov 17
169.25
170.17

172.18

168.72

1.5M

-0.39%

Nov 16
169.91
170

171

169.06

996K

0.02%

Nov 15
169.88
166.04

169.94

166.04

1.3M

2.31%

Nov 12
166.04
166.25

166.98

165.01

796K

0.06%

Nov 11
165.94
165.14

166.01

162.98

851K

0.30%

Nov 10
165.44
166.65

166.85

164.81

818K

-0.43%

Nov 9
166.15
164.75

166.32

163.95

1.0M

1.14%

Nov 8
164.27
163.13

164.58

162.03

934K

0.62%

Nov 5
163.26
163.34

163.99

161.29

1.3M

-0.72%

Nov 4
164.44
165.36

166.56

163.62

1.0M

-0.56%

Nov 3
165.36
164

166.98

163.13

1.2M

-0.02%

Nov 2
165.39
167

168.67

163.88

2.6M

1.22%

Nov 1
163.4
162.68

164.12

162.39

1.5M

0.24%

Oct 29
163.01
161.9

164.1

161.41

2.1M

0.71%

Oct 28
161.86
159.76

161.96

159.36

1.1M

1.44%

Oct 27
159.57
161.5

162.9

159.36

925K

-1.02%

Oct 26
161.21
160.88

161.85

160.2

1.0M

-0.27%

Oct 25
161.64
160.75

161.99

158.6

1.1M

0.12%

Oct 22
161.44
160.12

161.94

160.12

726K

0.86%

Oct 21
160.06
161.01

161.99

159.79

989K

-0.61%

Oct 20
161.04
159.36

163.1

159.3

1.7M

1.29%

Oct 19
158.99
160

160.28

156.23

2.7M

-0.98%

Oct 18
160.56
163.23

163.24

160.4

963K

-1.64%

Oct 15
163.24
163.58

164.12

162.43

828K

-0.18%

Oct 14
163.54
161.26

163.64

160.55

957K

1.75%

Oct 13
160.73
162.47

162.91

160.05

1.0M

-1.37%

Oct 12
162.96
162.19

164.53

162.19

850K

0.47%

Oct 11
162.19
163.51

164.11

162.05

642K

-0.79%

Oct 8
163.48
164.55

165.09

162.37

726K

-0.96%

Oct 7
165.06
164.79

166.59

164.09

829K

-0.07%

Oct 6
165.17
162.69

165.62

162.12

957K

1.57%

Oct 5
162.62
163.73

164.14

161.88

1.1M

-0.68%

Oct 4
163.73
164.71

165.82

163

1.0M

-0.48%

Oct 1
164.52
165.18

165.64

162.3

1.9M

-0.66%

Sep 30
165.61
168.04

168.38

165.57

1.1M

-1.49%

Sep 29
168.11
166.69

169.31

166.11

1.4M

0.87%

Sep 28
166.66
165.51

167.09

164.38

984K

1.09%

Sep 27
164.87
164.34

165.74

163.1

842K

0.19%

Sep 24
164.56
162.52

165.06

162.32

1.2M

1.34%

Sep 23
162.39
162.5

163.32

161.66

1.5M

0.12%

Sep 22
162.19
165

165

161.98

1.1M

-0.96%

Sep 21
163.77
164.8

166.26

163.23

1.3M

-0.61%

Sep 20
164.78
166.19

167.25

163.73

1.5M

-0.79%

Sep 17
166.09
166.25

168.38

165.85

2.5M

-0.31%

Sep 16
166.61
168.75

169.31

165.99

1.6M

-1.37%

Sep 15
168.92
172.15

173.21

168.88

1.6M

-1.93%

Sep 14
172.24
172

172.44

170

1.2M

0.60%

Sep 13
171.21
170.23

172.44

169.77

1.3M

0.90%

Sep 10
169.68
168.52

170.16

168

886K

0.44%

Sep 9
168.93
169.54

169.95

168.06

935K

-0.48%

Sep 8
169.75
168.41

171.72

168.05

1.0M

0.96%

Sep 7
168.13
169.7

169.7

166.72

1.1M

-0.81%

Sep 3
169.51
167.43

170.58

166.87

1.5M

-0.29%

Sep 2
170
170.82

171.88

169.8

1.5M

-0.47%

Sep 1
170.8
167.99

171.43

167.64

2.3M

1.64%

Aug 31
168.05
166.51

168.12

165.96

1.1M

0.73%

Aug 30
166.84
165.03

166.86

164.86

1.0M

1.20%

Aug 27
164.86
164.27

166.2

164.27

736K

-0.08%

Aug 26
165
164.56

166.25

164.27

1.1M

0.10%

Aug 25
164.83
166.24

166.24

164.5

1.7M

-1.12%

Aug 24
166.69
167.6

168.44

166.45

1.2M

-0.9%

Aug 23
168.2
169.58

169.7

167.75

1.1M

-1.09%

Aug 20
170.06
171.73

173.03

169.98

1.1M

-0.61%

Aug 19
171.1
168.86

171.44

168.64

1.1M

1.58%

Aug 18
168.44
171.3

171.49

167.09

978K

-1.62%

Aug 17
171.22
170

172

169.37

1.6M

0.78%

Aug 16
169.89
168.63

171.8

168.5

1.5M

0.85%

Aug 13
168.45
167.05

169.26

166.65

1.0M

1.01%

Aug 12
166.76
166.55

167.46

165.67

1.1M

0.14%

Aug 11
166.52
164.8

166.75

164.1

1.2M

1.02%

Aug 10
164.84
164.34

165.85

163.17

1.1M

-0.01%

Aug 9
164.85
163.13

165.31

162.58

1.3M

1.40%

Aug 6
162.58
163.16

164.35

161.74

1.5M

-0.6%

Aug 5
163.56
166.06

166.23

162.74

2.0M

-1.24%

Aug 4
165.61
162.51

166.9

162.5

2.6M

0.94%

Aug 3
164.06
163.22

166.39

159.32

9.9M

-9.46%

Aug 2
181.2
180.89

181.84

178.91

1.5M

0.17%

Jul 30
180.89
183.39

183.79

180.4

1.3M

-1.07%

Jul 29
182.84
182.3

184.29

181.37

1.0M

0.62%

Jul 28
181.71
181.86

183.65

181.05

993K

-0.61%

Jul 27
182.83
184.39

186.32

182.02

1.6M

-1.5%

Jul 26
185.62
184.44

187.45

183.41

1.3M

0.46%

Jul 23
184.77
180

185.09

178.77

1.1M

2.25%

Jul 22
180.71
178.18

184.56

177.34

2.3M

1.05%

Jul 21
178.84
182.45

182.88

178.74

1.3M

-1.95%

Jul 20
182.39
187.55

189.81

182.28

1.8M

-2.85%

Jul 19
187.74
186.28

191.75

185.17

2.1M

0.76%

Jul 16
186.32
182.35

187.13

181.75

1.4M

2.62%

Jul 15
181.57
181.34

181.74

178.89

894K

0.54%

Jul 14
180.6
178.82

181.4

178.05

813K

0.92%

Jul 13
178.95
179.5

180.62

178.3

968K

-0.47%

Jul 12
179.8
180

181

178.56

826K

-0.6%

Jul 9
180.88
182.07

182.81

180.11

1.1M

-0.55%

Jul 8
181.88
183.6

185.83

181.32

1.4M

-1.88%

Jul 7
185.37
181.27

187.39

181.27

2.0M

2.24%

Jul 6
181.3
179.61

182.03

179.22

1.1M

1.12%

Jul 2
179.29
178.74

180.85

178.74

709K

0.25%

Jul 1
178.85
179.76

180.57

178.54

1.0M

-0.59%

Jun 30
179.91
179.63

181.7

179.44

1.1M

0.28%

Jun 29
179.4
179.48

181.96

178.94

1.4M

-0.04%

Jun 28
179.48
177.1

180.45

177

1.3M

1.60%

Jun 25
176.65
173

176.81

172.49

2.1M

2.43%

Jun 24
172.46
172

173.1

170.5

1.2M

-0.15%

Jun 23
172.72
174.03

174.45

172.62

1.1M

-1.07%

Jun 22
174.58
173.56

175.27

173.43

1.3M

0.96%

Jun 21
172.92
173.23

173.83

172.46

1.1M

-0.03%

Jun 18
172.98
174.71

175.25

172.96

2.8M

-1.41%

Jun 17
175.45
173.11

175.94

172.35

1.5M

0.75%

Jun 16
174.15
175.04

175.6

173.35

1.5M

0.36%

Jun 15
173.52
174.41

174.94

173.38

1.1M

-0.41%

Jun 14
174.23
176

176.38

173.16

1.5M

-1.1%

Jun 11
176.16
176.39

177.27

175.27

983K

-0.09%

Jun 10
176.32
175.64

177.36

175.26

1.3M

0.35%

Jun 9
175.7
175.4

179

175.25

1.2M

-0.03%

Jun 8
175.75
178.2

179.05

175.67

1.3M

-1.62%

Jun 7
178.64
179

179.57

177.88

867K

-0.21%

Jun 4
179.01
178.54

179.71

177.94

1.2M

0.16%

Jun 3
178.72
179

180.11

177.76

1.3M

0.47%

Jun 2
177.88
176.5

178.64

176.01

963K

0.69%

Jun 1
176.66
177.5

178.35

175.98

1.3M

-0.04%

May 28
176.73
175.8

178.02

175.55

933K

0.14%

May 27
176.48
177.06

178.29

176.05

1.8M

-0.64%

May 26
177.61
178.04

179.22

177.26

1.3M

-0.58%

May 25
178.65
178.5

178.94

176.46

1.4M

-0.1%

May 24
178.82
178.26

180.71

177.6

1.1M

0.26%

May 21
178.35
180.48

181.9

178.07

2.1M

-1.46%

May 20
180.99
180.73

182.37

180.45

834K

0.18%

May 19
180.66
181

181.51

179.48

869K

-0.55%

May 18
181.66
180

182.46

179.77

1.1M

0.54%

May 17
180.68
181.25

183.23

180.54

1.1M

-0.35%

May 14
181.32
182.86

184.43

181.19

987K

-0.72%

May 13
182.63
181.52

184.22

181.14

970K

0.36%

May 12
181.98
186.35

186.52

181.79

1.1M

-2.13%

May 11
185.94
188.69

189.17

185.39

873K

-1.09%

May 10
187.99
184

189.07

183.61

1.3M

2.72%

May 7
183.01
185

185.76

182.47

980K

-0.87%

May 6
184.61
183.69

186.42

183.04

1.2M

0.27%

May 5
184.11
182.33

184.48

181.16

1.6M

0.83%

May 4
182.6
182

184.74

181.09

1.7M

1.09%

May 3
180.63
177

183.14

177

3.2M

-1.02%

Apr 30
182.5
179.26

182.69

177.5

4.6M

-1.85%

Apr 29
185.94
185

187.63

184.78

1.8M

0.47%

Apr 28
185.07
186.46

187.22

184.61

1.1M

-0.67%

Apr 27
186.31
187.54

188.12

186.07

993K

-0.8%

Apr 26
187.82
188.54

188.73

186.75

1.5M

-0.38%

Apr 23
188.54
193.24

193.68

188.44

1.7M

-3.35%

Apr 22
195.07
195.19

195.68

193.3

1.1M

-0.42%

Apr 21
195.89
194.86

196.65

193.33

2.0M

0.73%

Apr 20
194.47
189.2

194.92

189

1.6M

2.37%

Apr 19
189.96
190.27

191.41

189.41

1.1M

-0.4%

Apr 16
190.73
191.85

192

189.51

941K

-0.54%

Apr 15
191.77
188.76

191.77

187.93

1.1M

1.69%

Apr 14
188.58
188.47

188.82

185.51

1.2M

-0.07%

Apr 13
188.72
191.25

191.79

188.03

1.6M

-1.07%

Apr 12
190.77
190.78

191.56

189.85

1.4M

0.34%

Apr 9
190.13
192.87

194.15

188.45

1.3M

-1.42%

Apr 8
192.87
194.14

194.77

191.01

1.5M

-0.58%

Apr 7
194
195.49

196.29

193.45

1.4M

-0.02%

Apr 6
194.04
192.92

195.01

192.68

1.2M

-0.19%

Apr 5
194.4
193.09

195.94

192.6

1.0M

0.81%

Apr 1
192.83
192.49

193.74

188.92

1.3M

-0.03%

Mar 31
192.88
194

195.17

192.17

1.2M

-0.5%

Mar 30
193.84
194.8

196.66

193

1.4M

-0.7%

Mar 29
195.2
190.3

196.64

190.3

1.5M

2.60%

Mar 26
190.25
190.35

191.18

188.23

1.3M

-0.27%

Mar 25
190.77
190.14

191.86

188.14

993K

0.82%

Mar 24
189.22
191.36

191.37

187.83

1.3M

-1.84%

Mar 23
192.76
190

194.59

188.74

1.3M

1.75%

Mar 22
189.44
186.51

189.56

185

1.4M

1.78%

Mar 19
186.13
185.11

188.4

184.98

2.2M

0.90%

Mar 18
184.47
186.38

187

181.1

2.8M

-2.7%

Mar 17
189.59
189.41

193.44

187.2

1.9M

0.30%

Mar 16
189.03
188.62

190.4

187.55

973K

0.30%

Mar 15
188.46
189.75

190.37

187.48

769K

-0.28%

Mar 12
188.99
186.7

190.06

186.14

1.4M

1.17%

Mar 11
186.8
188.48

189.02

186.71

1.0M

-1.31%

Mar 10
189.28
186.7

190.25

185

1.4M

1.96%

Mar 9
185.64
188.61

190.98

185.63

1.9M

-1.13%

Mar 8
187.76
183.89

188.88

182.48

2.1M

1.86%

Mar 5
184.34
178.55

184.39

177.5

1.8M

3.46%

Mar 4
178.17
180.02

181.08

177.1

1.6M

-1.02%

Mar 3
180
178.88

180.49

176.73

1.7M

0.55%

Mar 2
179.02
179.77

181.16

178.97

1.3M

-0.42%

Mar 1
179.77
181.51

182.67

179.34

1.7M

-0.71%

Feb 26
181.05
182.3

183.05

180.11

1.7M

-0.1%

Feb 25
181.24
183.41

185.21

180.31

1.5M

-1.12%

Feb 24
183.29
186.65

187.71

183.09

1.4M

-2.17%

Feb 23
187.36
188.5

189.09

185.34

1.3M

-0.22%

Feb 22
187.77
186.73

187.84

184.96

1.2M

0.38%

Feb 19
187.05
191.47

191.95

186.8

1.8M

-1.37%

Feb 18
189.65
186.84

190.9

185.97

1.9M

1.01%

Feb 17
187.76
182.22

188.15

181.2

1.9M

2.41%

Feb 16
183.35
185.34

185.69

182.4

1.6M

-1.41%

Feb 12
185.97
184.09

186.77

182.9

1.5M

0.99%

Feb 11
184.14
186.34

186.44

183.66

1.7M

-1.33%

Feb 10
186.63
187.81

188.46

185.12

2.1M

-0.38%

Feb 9
187.35
190.01

190.5

186.06

2.0M

-1.39%

Feb 8
190
191.67

192.31

188.83

2.3M

-0.65%

Feb 5
191.25
192

193.87

190.39

2.8M

-0.21%

Feb 4
191.65
196.81

200.05

191.55

4.9M

-6.32%

Feb 3
204.59
204.68

205.02

200.78

1.6M

0.18%

Feb 2
204.23
211.04

211.05

204.07

2.0M

-2.76%

Feb 1
210.02
209.61

212.46

206.5

2.5M

0.27%

Jan 29
209.46
210.54

215.25

208.43

2.1M

-0.05%

Jan 28
209.57
222.56

226.15

209.45

2.9M

-5.68%

Jan 27
222.18
215.01

231.11

214

4.1M

4.31%

Jan 26
212.99
210.26

213.54

208.01

2.4M

0.49%

Jan 25
211.96
203.6

224.37

202.86

4.0M

4.75%

Jan 22
202.35
198.73

202.79

198.32

1.6M

2.61%

Jan 21
197.21
197.07

198.29

196.23

1.2M

0.14%

Jan 20
196.93
196.03

197.95

194.93

1.8M

0.21%

Jan 19
196.51
198.9

199.2

195.01

1.6M

-0.51%

Jan 15
197.52
195.41

199.28

194.74

1.7M

1.01%

Jan 14
195.55
193.67

195.62

191.83

1.3M

0.93%

Jan 13
193.74
194.96

195.58

193.51

1.0M

-0.26%

Jan 12
194.24
194.41

195.51

193.94

1.4M

0.26%

Jan 11
193.73
198.65

199.15

192.91

1.4M

-2.08%

Jan 8
197.84
196.06

197.85

194.33

1.4M

0.72%

Jan 7
196.43
196.13

196.9

194.08

2.1M

-0.5%

Jan 6
197.41
198.06

201.47

196.55

1.8M

-1.3%

Jan 5
200.01
200.57

201.87

197.91

1.2M

-0.21%

Jan 4
200.44
201.9

203

199.16

1.1M

-0.73%

Dec 31
201.92
201.61

202.05

199.9

948K

0.44%

Dec 30
201.04
201.99

202.46

200.96

787K

-0.36%

Dec 29
201.76
202.5

203.47

201.49

709K

-0.24%

Dec 28
202.25
203.73

203.92

201.35

893K

-0.76%

Dec 24
203.8
202.1

203.8

202.08

289K

0.73%

Dec 23
202.33
201.3

203.5

201.02

677K

0.47%

Dec 22
201.39
202.62

203.18

200.22

928K

-0.52%

Dec 21
202.45
204.07

204.67

200.43

1.1M

-0.35%

Dec 18
203.17
202.69

203.65

201.38

1.9M

0.41%

Dec 17
202.34
203.4

204.39

200.81

958K

-0.54%

Dec 16
203.44
203.04

204.73

202.42

886K

0.20%

Dec 15
203.04
203.3

205.5

202.16

1.4M

0.33%

Dec 14
202.38
204.21

204.62

200.89

1.7M

0.32%

Dec 11
201.73
200.68

202.98

200.18

1.1M

0.56%

Dec 10
200.6
200.75

202.72

199.9

830K

0.04%

Dec 9
200.51
203.47

203.47

199.45

1.2M

-1.17%

Dec 8
202.88
201.58

205.9

199.76

1.6M

1.13%

Dec 7
200.61
200.39

202.2

198.65

1.3M

0.32%

Dec 4
199.98
200

201.7

198.68

2.1M

-0.62%

Dec 3
201.23
200.48

203.37

199.78

2.0M

-0.24%

Dec 2
201.71
202.79

204

199.53

1.4M

-0.74%

Dec 1
203.21
202.37

203.3

200.6

1.5M

0.12%

Nov 30
202.96
202.32

203.35

199.97

2.2M

-0.06%

Nov 27
203.09
201.4

203.35

201.25

699K

1.17%

Nov 25
200.75
201.63

202.57

200

1.3M

0.61%

Nov 24
199.54
202.31

203.14

199.43

1.6M

-1.37%

Nov 23
202.31
202.12

203.23

201.09

1.6M

-0.36%

Nov 20
203.05
202.84

204.79

202.72

1.5M

0.29%

Nov 19
202.47
203.69

206.65

201

1.6M

-1.22%

Nov 18
204.98
208.77

210.25

204.9

1.9M

-1.97%

Nov 17
209.1
207

209.49

205.66

1.4M

0.69%

Nov 16
207.67
203

207.88

202

1.6M

0.14%

Nov 13
207.38
207.9

208.89

206.26

1.5M

-0.07%

Nov 12
207.53
204.62

207.62

203.01

1.8M

2.44%

Nov 11
202.59
199.27

203.5

197.66

1.8M

2.26%

Nov 10
198.12
197

202.2

192.9

2.4M

1.65%

Nov 9
194.91
203.44

209

193.26

4.9M

-10.62%

Nov 6
218.08
212.46

218.14

212.46

1.1M

2.39%

Nov 5
212.98
215.52

216.18

212.98

1.1M

0.02%

Nov 4
212.94
214

218.18

212.7

1.6M

0.33%

Nov 3
212.25
215.99

217.5

210.69

1.9M

-1.75%

Nov 2
216.03
215

221.84

212.24

4.1M

4.24%

Oct 30
207.25
207.59

211.54

204.88

2.3M

-0.71%

Oct 29
208.73
210.33

212.22

207.55

1.2M

-0.55%

Oct 28
209.88
213.29

215.24

209.54

1.1M

-2.01%

Oct 27
214.18
214.67

217.63

214.02

1.3M

0.68%

Oct 26
212.73
210.81

214.36

209.72

1.1M

0.75%

Oct 23
211.14
209.4

211.59

209.17

792K

0.66%

Oct 22
209.76
209.07

211.49

206.05

1.3M

-0.75%

Oct 21
211.35
210.01

213.14

210

1.1M

0.35%

Oct 20
210.61
214.4

214.63

210.21

764K

-0.89%

Oct 19
212.5
215.45

216.59

212.38

1.1M

-1.16%

Oct 16
214.99
216

218.42

214.69

1.4M

-1.55%

Oct 15
218.37
218.01

220.96

217.03

860K

-0.26%

Oct 14
218.93
221.17

222

217.84

910K

-1.01%

Oct 13
221.17
217.55

223.36

217.29

1.3M

2.67%

Oct 12
215.42
215.63

218.01

214.8

729K

0.29%

Oct 9
214.79
213.05

216.32

213.05

1.0M

0.91%

Oct 8
212.86
215.07

215.79

211.96

858K

-1.06%

Oct 7
215.13
211.06

217.5

211

2.0M

1.88%

Oct 6
211.15
209.19

212.1

208.65

997K

0.98%

Oct 5
209.11
209.02

210.05

207.82

1.1M

-0.05%

Oct 2
209.22
211.68

216

208.29

1.3M

-1.15%

Oct 1
211.65
209.53

212.35

207.52

1.2M

0.70%

Sep 30
210.17
210.16

211.36

208.03

1.4M

-0.11%

Sep 29
210.41
212.72

214.2

210.11

1.1M

-0.74%

Sep 28
211.97
212.59

214.25

210.47

889K

0.22%

Sep 25
211.51
215.39

215.39

211.05

950K

-1.02%

Sep 24
213.69
211.7

214.59

210.87

1.1M

0.69%

Sep 23
212.23
213.25

213.51

210.08

1.1M

-0.07%

Sep 22
212.38
209.69

214.73

208.93

1.5M

1.85%

Sep 21
208.53
208.98

211.15

206.06

1.1M

0.18%

Sep 18
208.15
205.18

208.96

204.61

2.0M

0.63%

Sep 17
206.85
206.67

208.99

204.66

1.2M

-0.24%

Sep 16
207.35
209.16

210.95

206.9

1.5M

-1.07%

Sep 15
209.59
215.68

216.39

208.68

2.1M

-3.62%

Sep 14
217.46
214.49

217.93

213.5

940K

1.62%

Sep 11
214
215.48

216.42

212.12

1.1M

-0.45%

Sep 10
214.97
219.26

221.59

214.92

2.6M

-2.29%

Sep 9
220
214.17

221.07

214.17

1.9M

3.29%

Sep 8
213
211.63

213.08

207.35

1.9M

0.23%

Sep 4
212.52
215.23

216.29

208

2.0M

-1.94%

Sep 3
216.72
221.29

223.71

213.79

2.0M

-3.14%

Sep 2
223.74
221

225.38

220.28

1.3M

1.66%

Sep 1
220.09
223.94

224.07

217.92

1.3M

-1.53%

Aug 31
223.5
217.29

224.35

217.29

1.7M

2.93%

Aug 28
217.13
219.99

220.7

215.62

1.9M

-1.61%

Aug 27
220.69
220.18

223.4

219.4

1.3M

0.18%

Aug 26
220.29
218.86

220.78

217.76

2.5M

0.51%

Aug 25
219.17
222.98

223.23

218.73

2.4M

-1.77%

Aug 24
223.13
227.33

227.33

221.96

1.7M

-1.41%

Aug 21
226.33
228.59

228.59

225.55

998K

-0.86%

Aug 20
228.3
228.16

229.23

226.69

1.1M

0.16%

Aug 19
227.94
228.68

229.63

226.24

732K

-0.1%

Aug 18
228.17
226

229.2

222.39

1.5M

0.61%

Aug 17
226.78
224.25

227.87

224.25

1.3M

1.13%

Aug 14
224.25
223.96

225.48

223.75

935K

-0.2%

Aug 13
224.7
226.65

227.64

224.27

1.1M

-0.99%

Aug 12
226.95
223.52

228.6

223.26

1.2M

2.09%

Aug 11
222.3
231.84

231.89

221.71

2.1M

-4.74%

Aug 10
233.36
237.87

237.94

232.4

855K

-1.74%

Aug 7
237.49
235.77

238.23

235.61

982K

0.57%

Aug 6
236.15
236.96

238.22

234.59

1.8M

-0.43%

Aug 5
237.16
238.19

239.87

234.32

1.4M

-0.24%

Aug 4
237.74
231.9

238.41

231.9

2.0M

2.49%

Aug 3
231.96
230.22

234.15

227.68

3.7M

-1.92%

Jul 31
236.51
233.25

238

233.04

2.9M

2.27%

Jul 30
231.26
232

233

229.64

821K

0.11%

Jul 29
231
229.55

232.27

228.82

913K

1.07%

Jul 28
228.55
228.98

230.47

227.6

718K

-0.29%

Jul 27
229.22
226.8

230.02

226.8

785K

0.96%

Jul 24
227.04
227.5

228.95

225.75

730K

-0.35%

Jul 23
227.84
229.11

232.21

227.56

956K

0.13%

Jul 22
227.55
227.42

227.75

224.47

815K

0.36%

Jul 21
226.73
228

228.59

225.64

888K

-0.44%

Jul 20
227.74
228

229.11

226.5

749K

-0.28%

Jul 17
228.38
229.12

230.72

227.51

1.3M

0.21%

Jul 16
227.91
226.24

229.16

225.59

909K

1.07%

Jul 15
225.5
226.73

229

224.06

1.6M

-2.18%

Jul 14
230.52
225.99

230.68

225.5

1.1M

2.12%

Jul 13
225.74
230.57

232.1

225.04

1.2M

-1.75%

Jul 10
229.76
229.25

230.53

227.56

893K

0.11%

Jul 9
229.5
225.36

230.28

225.36

967K

1.74%

Jul 8
225.57
224.46

226.73

223.11

1.1M

0.79%

Jul 7
223.81
220.74

224.98

220.52

1.3M

1.08%

Jul 6
221.42
222.79

223.46

219.1

1.4M

-0.33%

Jul 2
222.16
220.86

224.55

220.81

1.7M

1.18%

Jul 1
219.57
218.23

220.22

216.8

1.1M

0.09%

Jun 30
219.37
219.59

221.7

216.5

1.8M

0.82%

Jun 29
217.58
216

218.2

215.31

974K

1.06%

Jun 26
215.3
216.5

218

215.22

1.7M

0.18%

Jun 25
214.92
214.52

216.75

210.65

1.6M

1.36%

Jun 24
212.03
212.98

215.3

211.69

1.9M

-0.63%

Jun 23
213.38
217.07

217.94

212.92

1.5M

-1.62%

Jun 22
216.9
218.44

218.87

216.59

1.4M

-0.34%

Jun 19
217.64
218.17

219.38

215.85

3.1M

1.42%

Jun 18
214.59
212.94

215.55

212.1

1.6M

1.22%

Jun 17
212
209.69

212.88

209.69

1.3M

1.57%

Jun 16
208.73
208.03

211.39

207.45

1.4M

0.34%

Jun 15
208.03
207.4

208.45

204.91

1.8M

1.42%

Jun 12
205.12
205.1

208.31

203.93

1.9M

0.09%

Jun 11
204.93
208.45

210.42

203.95

2.9M

-1.14%

Jun 10
207.3
202.93

208.15

202.3

2.5M

2.59%

Jun 9
202.07
200

203.22

198.02

2.1M

1.67%

Jun 8
198.76
194.5

199.25

194

1.7M

0.60%

Jun 5
197.57
202.81

202.81

194.29

2.9M

-3.27%

Jun 4
204.25
205.53

206.65

203.43

1.1M

-0.84%

Jun 3
205.97
206.97

207.57

205.03

1.2M

-0.38%

Jun 2
206.76
204.02

206.85

204.02

1.1M

1.25%

Jun 1
204.21
206.21

207.39

203.8

1.3M

-0.99%

May 29
206.25
205.49

206.69

203.36

1.7M

0.63%

May 28
204.96
200.75

205

200.57

1.5M

2.48%

May 27
200
195.39

200.49

193.33

2.0M

1.46%

May 26
197.13
198.46

198.79

195.05

2.5M

-0.74%

May 22
198.59
198.98

200.28

197.69

1.2M

-0.41%

May 21
199.4
204.75

204.75

198.17

1.5M

-2.37%

May 20
204.24
205.61

205.85

202.54

1.4M

1.25%

May 19
201.72
203

204.13

200.75

1.3M

-1.09%

May 18
203.95
207.28

208.43

203.65

2.4M

-2.8%

May 15
209.83
206.85

210.49

206.36

2.3M

1.76%

May 14
206.21
205.51

207.9

201.6

1.4M

-0.26%

May 13
206.74
205.26

207.99

204.62

1.5M

0.52%

May 12
205.68
206.51

208.88

205.51

1.2M

-0.06%

May 11
205.81
204.45

208.26

203.43

1.6M

0.86%

May 8
204.05
203

206.28

202.35

1.4M

1.02%

May 7
201.99
201.44

205.23

201.11

1.6M

1.10%

May 6
199.79
203.76

204.59

199.06

1.6M

-1.81%

May 5
203.48
199.4

204.75

198.53

2.3M

2.11%

May 4
199.27
195.12

200.46

193.91

3.9M

3.40%

May 1
192.71
193

197.76

189.03

5.0M

3.36%

Apr 30
186.44
185.49

187.99

182.51

3.3M

1.36%

Apr 29
183.93
181.36

186.54

180.59

1.9M

-1.61%

Apr 28
186.94
188.9

189.53

186.56

1.6M

-1.12%

Apr 27
189.05
191.01

191.5

188.64

1.8M

-0.84%

Apr 24
190.65
189.87

191.64

188.5

1.6M

0.38%

Apr 23
189.92
190.98

191.92

188.66

1.6M

-1.05%

Apr 22
191.93
191.18

193.56

188.88

2.1M

0.61%

Apr 21
190.77
193.37

193.37

189.71

1.6M

-0.86%

Apr 20
192.43
195.64

198.62

192.09

2.1M

-0.55%

Apr 17
193.5
194.12

194.74

189.26

2.4M

-1.52%

Apr 16
196.49
197.45

198.75

194.26

1.8M

0.43%

Apr 15
195.64
193.78

198.61

193.78

1.6M

0.65%

Apr 14
194.37
189.99

195.82

188.07

2.6M

4.80%

Apr 13
185.47
183.52

187.28

182.39

1.1M

0.68%

Apr 9
184.21
179.23

186.77

178.52

2.1M

1.75%

Apr 8
181.04
182.88

182.94

178.51

2.0M

-0.25%

Apr 7
181.5
179.8

184.76

178.51

2.5M

0.07%

Apr 6
181.38
177.59

182.34

173.41

2.6M

2.16%

Apr 3
177.54
178.31

182.43

174.87

2.3M

-1.2%

Apr 2
179.7
173.79

182.29

173.79

3.0M

2.89%

Apr 1
174.66
171.88

177.49

170.98

2.6M

0.81%

Mar 31
173.25
173.74

174.55

170.69

2.1M

-0.7%

Mar 30
174.48
177.6

179.86

174

2.3M

0.74%

Mar 27
173.19
170.45

177.43

168.51

2.2M

0.05%

Mar 26
173.11
167.96

175

167.02

3.7M

4.50%

Mar 25
165.66
166

170.48

161.11

4.6M

-1.58%

Mar 24
168.32
171.42

175.69

165.22

2.9M

-1.07%

Mar 23
170.14
176.84

177.44

168.54

3.4M

-4.09%

Mar 20
177.4
190.61

191.05

175.21

5.6M

-7.5%

Mar 19
191.78
193.57

199.54

187.03

4.5M

0.43%

Mar 18
190.95
197.12

214.26

185.47

7.1M

-3.5%

Mar 17
197.88
178.91

205

176.43

7.5M

13.27%

Mar 16
174.69
170.2

178.25

164.5

5.4M

4.12%

Mar 13
167.77
164

168.33

156.68

3.0M

5.72%

Mar 12
158.7
160.1

169.8

158

3.3M

-6.32%

Mar 11
169.4
173.05

174.98

166.32

2.4M

-3.2%

Mar 10
175
176.62

178.88

167.32

2.8M

0.06%

Mar 9
174.9
167.95

177.77

167

3.5M

0.95%

Mar 6
173.26
171.94

174.7

168.57

2.2M

-1.47%

Mar 5
175.85
170.27

177.32

169.73

2.8M

1.93%

Mar 4
172.52
170.9

174.74

168.47

3.1M

2.77%

Mar 3
167.87
173.08

174.97

166.09

3.4M

-2.41%

Mar 2
172.01
163.1

172.1

162.81

3.8M

7.90%

Feb 28
159.42
172.33

172.54

155.83

4.7M

-5.5%

Feb 27
168.7
170

174.17

168.34

4.3M

0.40%

Feb 26
168.03
167.91

168.93

166.52

2.9M

0.11%

Feb 25
167.85
167.66

169.73

166.66

2.4M

0.39%

Feb 24
167.19
165.89

168.26

165.71

2.1M

1.55%

Feb 21
164.64
163.69

165.27

163.69

795K

0.29%

Feb 20
164.17
164.73

164.97

163.59

673K

-0.41%

Feb 19
164.84
165

165.72

164.1

612K

0.01%

Feb 18
164.82
165.26

165.36

163.86

629K

-0.01%

Feb 14
164.83
164.99

165.1

164.19

725K

0.04%

Feb 13
164.77
164.58

165.13

163.81

788K

0.33%

Feb 12
164.23
164.24

164.31

162.68

1.0M

-0.32%

Feb 11
164.76
167.49

167.75

164.66

889K

-1.73%

Feb 10
167.66
166.86

168.96

166.29

788K

0.86%

Feb 7
166.23
165.07

166.55

163.51

1.0M

0.70%

Feb 6
165.07
166.03

167.39

164.94

1.1M

-0.16%

Feb 5
165.34
163.28

165.94

163.27

1.9M

1.05%

Feb 4
163.62
158.78

165

158.48

3.2M

4.99%

Feb 3
155.84
157.65

158.85

154.88

1.7M

-0.93%

Jan 31
157.31
156.65

158.25

156.51

1.8M

0.93%

Jan 30
155.86
156.04

156.39

154.87

912K

0.42%

Jan 29
155.21
156

156.65

155.15

860K

-0.55%

Jan 28
156.07
159.17

159.46

156.06

1.0M

-2.43%

Jan 27
159.96
160.41

162.17

159.96

2.5M

1.06%

Jan 24
158.28
160

160.96

157.65

840K

-0.5%

Jan 23
159.07
159.63

161.16

158.55

693K

-0.35%

Jan 22
159.63
159.5

160.17

159.01

769K

0.33%

Jan 21
159.1
157.7

159.15

156.54

1.1M

0.89%

Jan 17
157.7
157.23

157.93

156.73

718K

0.36%

Jan 16
157.13
156.88

157.87

156.83

490K

0.29%

Jan 15
156.67
156.25

157.54

156.06

619K

0.27%

Jan 14
156.25
155.73

156.32

155

1.2M

0.03%

Jan 13
156.2
153.77

156.26

153.35

1.1M

1.65%

Jan 10
153.67
152.69

154.08

152.32

524K

0.57%

Jan 9
152.8
152.23

153.01

151.72

505K

0.55%

Jan 8
151.97
151.78

153.34

150.95

901K

0.30%

Jan 7
151.52
153.19

153.29

151.51

1.2M

-1.21%

Jan 6
153.37
153.07

153.94

152.29

869K

0.30%

Jan 3
152.91
152.57

153.88

151.24

810K

0.20%

Jan 2
152.61
153.38

153.41

151.55

1.3M

-0.61%

Dec 31
153.54
152.73

153.6

152.39

667K

0.43%

Dec 30
152.88
153.08

153.45

152.16

441K

-0.42%

Dec 27
153.53
153

153.58

152.62

448K

0.39%

Dec 26
152.94
152.71

152.95

151.99

609K

0.30%

Dec 24
152.48
151.91

152.49

151.43

206K

0.09%

Dec 23
152.34
153.31

153.55

151.72

838K

-0.21%

Dec 20
152.66
152.57

153.64

151.89

1.8M

0.78%

Dec 19
151.48
149.8

151.56

149.5

547K

1.11%

Dec 18
149.82
150.02

150.3

148.9

1.0M

-0.17%

Dec 17
150.08
151.25

151.27

150.06

1.0M

-1%

Dec 16
151.59
152.05

152.83

151.35

957K

-0.07%

Dec 13
151.7
151.63

152.28

150.7

930K

-0.37%

Dec 12
152.26
152.64

153

151.73

1.0M

0.09%

Dec 11
152.13
152.49

153.38

152.01

685K

-0.2%

Dec 10
152.43
152.64

153.45

151.63

1.2M

-0.21%

Dec 9
152.75
151.75

153.13

151.12

1.3M

0.59%

Dec 6
151.86
151.33

153.07

150.58

1.2M

0.71%

Dec 5
150.79
149.9

151.02

149.5

1.0M

0.33%

Dec 4
150.3
147.23

150.34

147.23

703K

1.59%

Dec 3
147.95
148.64

148.74

146.7

1.0M

-0.66%

Dec 2
148.93
147.94

149.07

147.59

846K

0.47%

Nov 29
148.23
149.13

149.74

147.78

427K

-0.48%

Nov 27
148.95
148.42

149.24

147.6

801K

0.51%

Nov 26
148.19
146.76

148.33

146.65

1.6M

2.02%

Nov 25
145.25
146.27

146.41

144.9

861K

-0.69%

Nov 22
146.26
144.93

146.78

144.31

792K

0.86%

Nov 21
145.02
146.37

146.37

144.93

766K

-0.93%

Nov 20
146.38
146.54

147

145.45

740K

-0.09%

Nov 19
146.51
145.85

146.66

145.34

587K

0.53%

Nov 18
145.74
145.4

147.39

145.34

852K

0.30%

Nov 15
145.3
145.93

146.04

144.38

909K

-0.67%

Nov 14
146.28
147.37

147.6

146.08

698K

-0.69%

Nov 13
147.29
145.74

147.55

145.31

644K

1.33%

Nov 12
145.36
146.65

147.39

145.15

687K

-1.03%

Nov 11
146.88
147.93

148.06

146.7

612K

-0.76%

Nov 8
148
146.98

148.13

146.42

689K

0.67%

Nov 7
147.02
147.69

148.55

146.51

873K

-1.1%

Nov 6
148.65
148.17

149.11

147.07

977K

0.55%

Nov 5
147.83
146.56

148.21

146.27

861K

0.91%

Nov 4
146.5
146.98

147.63

146.02

1.1M

-0.37%

Nov 1
147.04
147.33

148.68

146.56

1.1M

-0.44%

Oct 31
147.69
152.01

153.44

147.43

1.8M

-2.06%

Oct 30
150.8
149.85

151.12

149.63

1.0M

0.90%

Oct 29
149.46
149.37

149.97

148.26

1.3M

-0.87%

Oct 28
150.77
152.14

152.7

150.63

1.1M

-0.42%

Oct 25
151.4
151.05

151.76

149.9

668K

0.42%

Oct 24
150.76
150.58

151.34

149.81

732K

0.63%

Oct 23
149.81
147.43

149.89

147.37

688K

0.92%

Oct 22
148.44
149.29

149.36

147.25

934K

-0.42%

Oct 21
149.07
149.67

149.7

148.69

872K

-0.42%

Oct 18
149.7
149.19

150.44

149.19

583K

0.20%

Oct 17
149.4
148.45

150.18

148.03

637K

0.60%

Oct 16
148.51
148.78

149.04

146.74

768K

0.20%

Oct 15
148.21
148.62

149.29

147.5

905K

-0.34%

Oct 14
148.72
150.73

150.73

148.54

605K

-1.02%

Oct 11
150.25
151.79

151.89

150.02

676K

-0.33%

Oct 10
150.75
149.96

151.63

149.81

767K

0.43%

Oct 9
150.11
149.91

150.66

149

739K

0.21%

Oct 8
149.8
151.53

151.53

149.54

814K

-0.9%

Oct 7
151.16
151.72

152.9

151.06

937K

-0.15%

Oct 4
151.38
147.7

151.49

147.69

1.3M

2.97%

Oct 3
147.02
148.56

149.94

146.13

1.7M

-1.56%

Oct 2
149.35
151.42

152.74

144.12

2.8M

-1.28%

Oct 1
151.28
152.44

152.85

151.06

933K

-0.39%

Sep 30
151.87
151.27

152.47

150.9

867K

-0.53%

Sep 27
152.68
151.82

152.77

150.79

933K

1.39%

Sep 26
150.59
151.65

151.94

150.53

943K

-0.12%

Sep 25
150.77
151.3

151.82

149.67

1.0M

-0.15%

Sep 24
151
151.48

151.64

149.48

1.4M

0.51%

Sep 23
150.23
149.99

152.12

149.12

1.4M

-1.02%

Sep 20
151.78
154.61

154.61

151.4

2.0M

-1.58%

Sep 19
154.21
156.19

156.29

154.09

1.1M

-1.02%

Sep 18
155.8
156.68

156.77

154.13

802K

0.17%

Sep 17
155.54
153.46

156.26

153.46

870K

1.15%

Sep 16
153.77
157.75

158.04

153.7

1.1M

-3.25%

Sep 13
158.94
159.54

160.46

157.88

911K

-0.79%

Sep 12
160.2
160.2

161.03

158.75

708K

0.80%

Sep 11
158.93
156.75

158.94

155.28

893K

0.41%

Sep 10
158.28
157.22

158.31

155.05

1.3M

-0.03%

Sep 9
158.33
161.92

161.92

156.26

1.5M

-2.29%

Sep 6
162.04
163.17

163.39

161.38

869K

-0.1%

Sep 5
162.2
164.9

164.9

161.55

979K

-1.31%

Sep 4
164.36
162.61

164.4

162.11

1.2M

1.24%

Sep 3
162.35
158.07

162.52

157.5

1.5M

2.65%

Aug 30
158.16
159.2

160.46

157.58

1.1M

-0.68%

Aug 29
159.25
160.56

160.56

157.65

785K

-0.46%

Aug 28
159.98
158.83

160.19

158.42

557K

0.84%

Aug 27
158.65
157.83

159.44

157.5

689K

1.08%

Aug 26
156.96
156.54

157.64

156.03

670K

0.66%

Aug 23
155.93
159.18

159.18

155.12

803K

-2.02%

Aug 22
159.15
158.53

159.61

157.48

667K

0.68%

Aug 21
158.07
159.76

160.03

157.6

804K

-0.57%

Aug 20
158.98
162.24

162.24

158.64

1.0M

-1.94%

Aug 19
162.13
162.29

165.16

160.75

870K

0.76%

Aug 16
160.9
159.83

161.18

159.63

759K

1.23%

Aug 15
158.95
158.13

160.18

157.99

829K

1.06%

Aug 14
157.29
158.52

160.52

157.07

999K

-1.05%

Aug 13
158.96
158.8

160.06

158.19

865K

0.24%

Aug 12
158.58
157.86

159.17

157.47

509K

0.20%

Aug 9
158.27
159.24

160

157.68

568K

-0.45%

Aug 8
158.98
157.72

159.53

157.16

905K

0.86%

Aug 7
157.63
153.68

158.54

152.84

1.1M

2.14%

Aug 6
154.32
154.77

155.82

152.75

1.2M

-0.46%

Aug 5
155.03
156.43

157.34

153.66

1.5M

-1.19%

Aug 2
156.9
156.11

158.87

156.11

1.3M

0.49%

Aug 1
156.14
153.7

158.28

152.69

2.8M

-3.97%

Jul 31
162.6
164.91

166.14

161.24

1.5M

-1.56%

Jul 30
165.17
164.96

166.32

164.29

1.0M

-0.12%

Jul 29
165.37
165.56

166.9

164.28

1.0M

-0.58%

Jul 26
166.33
164.69

166.43

162.62

793K

1.70%

Jul 25
163.55
162.69

164.68

162.38

795K

-0.02%

Jul 24
163.59
164.5

164.85

163.25

957K

-0.49%

Jul 23
164.4
162.85

164.47

162.02

1.2M

1.74%

Jul 22
161.59
161.94

162.23

159.96

768K

-0.17%

Jul 19
161.86
162

163.54

161.42

904K

-0.12%

Jul 18
162.05
159.55

162.11

158.4

926K

1.55%

Jul 17
159.58
159.68

160.3

158.93

641K

-0.23%

Jul 16
159.94
159.01

160.94

158.53

943K

0.89%

Jul 15
158.53
157.64

159.05

157.36

1.1M

0.30%

Jul 12
158.06
155.7

158.2

155.47

746K

1.82%

Jul 11
155.24
154.69

155.26

153.79

579K

0.47%

Jul 10
154.51
155.26

155.88

153.85

874K

-0.6%

Jul 9
155.45
156.43

156.77

153.74

701K

-0.91%

Jul 8
156.88
156.14

157.14

155.82

524K

0.71%

Jul 5
155.77
156.05

156.83

153.43

616K

-0.75%

Jul 3
156.95
154.77

157.75

154.38

733K

1.81%

Jul 2
154.16
152.74

154.54

152.74

745K

0.89%

Jul 1
152.8
153.77

154.35

151.3

1.1M

-0.2%

Jun 28
153.11
152.49

154.26

152.12

1.2M

0.55%

Jun 27
152.27
151.28

153.16

150.97

554K

0.41%

Jun 26
151.65
154.86

155.39

151.46

792K

-2.64%

Jun 25
155.77
154.74

156.4

154.52

573K

0.36%

Jun 24
155.21
155.5

156

154.49

589K

0.19%

Jun 21
154.92
154.85

155.28

153.58

1.2M

0.22%

Jun 20
154.58
153.08

154.86

152.51

1.0M

0.98%

Jun 19
153.08
153.35

153.77

151.82

827K

-0.36%

Jun 18
153.64
155.31

155.56

152.5

766K

-0.76%

Jun 17
154.82
157.22

157.29

154.21

787K

-1.31%

Jun 14
156.88
156.2

157.3

155.13

697K

0.58%

Jun 13
155.98
157.41

157.85

154.6

1.0M

-0.6%

Jun 12
156.92
156.74

157.85

156.5

752K

0.51%

Jun 11
156.13
156.22

157.12

155.57

776K

-0.42%

Jun 10
156.79
156.53

157.12

155.1

644K

0.10%

Jun 7
156.63
159.53

160.49

156.19

1.4M

-1.47%

Jun 6
158.96
155.72

159.58

155.46

1.2M

2.29%

Jun 5
155.4
153.55

155.54

152.48

990K

1.70%

Jun 4
152.8
152.96

153.71

151.59

926K

0.14%

Jun 3
152.58
148.91

152.95

147.32

1.1M

2.53%

May 31
148.81
149.4

149.63

148.21

915K

-0.55%

May 30
149.64
147.14

150

147.14

1.1M

1.52%

May 29
147.4
146.01

147.54

144.59

1.3M

0.39%

May 28
146.83
149.46

150.84

146.69

1.6M

-1.87%

May 24
149.63
151.33

151.99

149.54

729K

-0.83%

May 23
150.88
150.32

151.09

148.93

989K

0.19%

May 22
150.6
148.2

150.98

147.5

1.1M

1.63%

May 21
148.18
147.69

149.22

147.12

1.1M

1%

May 20
146.72
145.5

147.71

145.25

1.1M

-0.22%

May 17
147.05
148.02

148.3

146.77

1.1M

-1.12%

May 16
148.72
148.57

149.82

148.02

714K

0.27%

May 15
148.32
147.38

149.22

147.38

686K

0.74%

May 14
147.23
148.31

149.42

147.14

871K

-1.28%

May 13
149.14
147.08

149.68

147.08

952K

0.64%

May 10
148.19
146.37

148.39

145.59

896K

0.84%

May 9
146.96
148.82

149.07

146.57

1.1M

-1.25%

May 8
148.82
148.62

150.09

147.29

970K

0.24%

May 7
148.46
148

148.89

147.09

845K

0.14%

May 6
148.25
148.22

149.86

147.01

1.3M

0.05%

May 3
148.18
148.96

148.98

147.5

1.2M

-0.38%

May 2
148.74
148.1

149.14

145.65

2.0M

0.39%

May 1
148.16
153.59

154.38

148.11

4.2M

-7.24%

Apr 30
159.73
155.83

159.81

155.01

2.4M

2.14%

Apr 29
156.38
157.06

157.56

155.5

1.1M

-0.75%

Apr 26
157.56
155.82

157.76

155.14

1.2M

1.59%

Apr 25
155.09
153.59

155.66

153.12

926K

0.56%

Apr 24
154.22
153.8

154.97

153.17

951K

0.45%

Apr 23
153.53
153.4

153.99

151.91

1.1M

-0.63%

Apr 22
154.51
154.46

154.89

153.32

1.0M

0.67%

Apr 18
153.48
153.68

154.35

152.78

654K

0.31%

Apr 17
153.01
152.69

153.28

151.94

711K

0.44%

Apr 16
152.34
154.87

155.37

151.31

1.1M

-1.37%

Apr 15
154.45
155.03

155.39

153.69

772K

-0.67%

Apr 12
155.49
155.52

156.5

154.69

920K

0.10%

Apr 11
155.33
154.8

155.63

153.7

956K

1%

Apr 10
153.79
152.64

153.96

152.39

965K

0.56%

Apr 9
152.94
152.97

153.94

152.28

783K

-0.29%

Apr 8
153.39
152.46

154.51

151.52

1.5M

-1.42%

Apr 5
155.6
156.42

156.78

155.15

930K

-0.87%

Apr 4
156.97
157.78

157.78

156.69

718K

0.02%

Apr 3
156.94
157.31

157.4

155.41

957K

-0.44%

Apr 2
157.64
158

158.39

157.16

844K

-0.57%

Apr 1
158.54
159.66

160

157.52

1.2M

-1.2%

Mar 29
160.46
160.56

161.29

158.89

1.1M

-0.53%

Mar 28
161.31
161.15

161.67

160.53

727K

0.61%

Mar 27
160.33
159.71

160.9

159.37

804K

0.24%

Mar 26
159.95
158.94

160.47

158.34

674K

0%