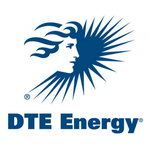 DTE Energy Company
About
Profile
DTE Energy is a Detroit-based diversified energy company involved in the development and management of energy-related businesses and services nationwide.
---
Headquarters
Detroit, Michigan, United States
---
Available for logged in users only.


The multiple price alert feature will smartly add or remove $1 if your alert was hit.
It's only available if you are logged in, a V.I.P. member or if you are using the AI chrome extension.

Contact us via Twitter if you are interested in trying it out.
DTE Energy Non-GAAP EPS of $1.33 beats by $0.03, reaffirms guidance
DTE Energy Q1 2023 Earnings Preview
Utility stocks sizzle as lackluster U.S. economic data sparks recession worry
AES tops five utility stocks seen outperforming at Morgan Stanley
Payouts on PJM power grid fall 15% in latest power auction
DTE Energy Non-GAAP EPS of $1.31 beats by $0.07
DTE Energy Q4 2022 Earnings Preview
DTE Energy declares $0.9525 dividend
PJM power plant owners could owe $2B in penalties from winter storm failures
Substation attacks prompt national review of U.S. electric grid
DTE Energy raised at Wolfe after Michigan rate order sent shares lower
DTE Energy raises dividend by 8% to $0.9525
DTE Energy Non-GAAP EPS of $1.60 beats by $0.03, reaffirms FY guidance
DTE Energy Q3 2022 Earnings Preview
Utilities extend sharp losses as more Fed rate hikes expected
Utilities finish with broad losses in rate-sensitive selloff
Citi picks best Buy and Sell stocks in all sectors, leaning to quality and momentum
NextEra upped at Morgan Stanley as top pick to play renewable energy transition
BofA screens for dividends that are secure, not stretched
Micron, Intel among new ideas in BofA's Alpha Surprise screen
Earnings History
Date
EPS / Forecast
Revenue / Forecast
February 10, 2022

1.05

/ 0.9418

3.31B

/ 3.2B
Beat!

October 27, 2021

1.72

/ 1.84

3.72B

/ 3.72B
July 27, 2021

1.7

/ 1.39

3.23B

/ 3.23B
April 27, 2021

2.08

/ 2.18

3.78B

/ 3.56B
Beat!

February 19, 2021

1.39

/ 1.24

3.1B

/ 3.17B
Beat!

October 27, 2020

2.61

/ 2.08

3.28B

/ 3.24B
Beat!

July 28, 2020

1.53

/ 1.29

2.58B

/ 2.55B
Beat!

April 28, 2020

1.66

/ 1.74

3.02B

/ 2.92B
Beat!

February 5, 2020

1.35

/ 1.3

3.15B

/ 3.75B
October 28, 2019

1.91

/ 1.97

3.12B

/ 3.12B
July 26, 2019

-

/ 1.25

-

/ 3.08B
April 24, 2019

2.05

/ 1.97

3.51B

/ 3.33B
Beat!

February 7, 2019

0.91

/ 0.93

3.75B

/ 3.75B
October 24, 2018

2.13

/ 1.77

3.55B

/ 3.09B
Beat!

July 25, 2018

1.36

/ 1.13

3.05B

/ 2.55B
Beat!

April 25, 2018

1.91

/ 1.89

3.26B

/ 3.29B
Date
Price
Open
High
Low
Vol
Change
ER
Apr 29
131.04
134.80

135.17

130.87

1.26M

-3.31%

Apr 28
135.52
134.00

136.42

133.50

984.80K

0.86%

Apr 27
134.37
135.12

136.00

133.58

763.53K

-0.11%

Apr 26
134.52
135.24

137.16

134.46

698.65K

-0.87%

Apr 25
135.70
137.16

137.34

134.23

887.17K

-0.81%

Apr 22
136.81
138.04

138.29

136.72

662.47K

-1.06%

Apr 21
138.28
139.03

140.23

138.07

1.02M

-0.6%

Apr 20
139.12
138.70

139.78

138.43

785.16K

0.98%

Apr 19
137.77
137.53

138.00

136.49

547.56K

0.44%

Apr 18
137.17
137.37

138.03

136.30

647.39K

0%

Apr 14
137.17
136.49

138.02

136.49

817.18K

0.40%

Apr 13
136.63
138.00

138.18

135.45

1.07M

-0.89%

Apr 12
137.85
136.62

138.35

135.58

924.36K

0.72%

Apr 11
136.86
137.69

138.51

136.09

912.17K

-0.36%

Apr 8
137.35
136.92

137.77

135.48

1.01M

0.75%

Apr 7
136.33
137.40

137.78

135.38

1.23M

-0.93%

Apr 6
137.61
134.75

137.99

134.53

1.54M

2.47%

Apr 5
134.29
133.86

136.13

133.83

867.28K

0.49%

Apr 4
133.63
134.15

134.15

131.90

713.58K

-0.97%

Apr 1
134.94
132.10

134.97

131.57

901.23K

2.06%

Mar 31
132.21
132.23

134.32

131.96

1.14M

-0.26%

Mar 30
132.56
130.80

132.73

130.23

1.07M

1.51%