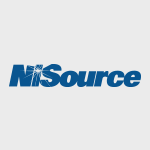 Nisource Inc
About
Profile
NiSource Inc. is an energy holding company. The Company's subsidiaries provide natural gas, electricity, and other products and services to customers located within a corridor that runs from the Gulf Coast through the Midwest to New England.
---
Headquarters
Merrillville, Indiana, United States
---
Available for logged in users only.


The multiple price alert feature will smartly add or remove $1 if your alert was hit.
It's only available if you are logged in, a V.I.P. member or if you are using the AI chrome extension.

Contact us via Twitter if you are interested in trying it out.
NiSource Non-GAAP EPS of $0.77 beats by $0.02
NiSource Q1 2023 Earnings Preview
Utility stocks sizzle as lackluster U.S. economic data sparks recession worry
Catalyst watch: Tesla deliveries, Walmart event and jobs report headline big week
Utilities stocks broadly lower as risk assets rally for second straight day
NiSource names new finance chief
NiSource declares $0.25 dividend
NiSource appoints new COO for its subsidiary, Columbia Gas of Virginia
NiSource on the move following Q4 beat and raise
NiSource Non-GAAP EPS of $0.50 beats by $0.03; 2023 guidance range increased
NiSource Q4 2022 Earnings Preview
Elliott Management adds stake in two junk bond ETFs, Liberty Broadband in Q4
NiSource declares $0.25 dividend
PPL Corp. stock extends gains on report of activist Elliott stake in utility
NiSource Non-GAAP EPS of $0.10 in-line; 2022 guidance narrowed, 2023 guidance initiated
NiSource Q3 2022 Earnings Preview
Utilities extend sharp losses as more Fed rate hikes expected
NiSource declares $0.235 dividend
NiSource Non-GAAP EPS of $0.12 in-line; reaffirms 2022 and long-term financial guidance
NiSource Q2 2022 Earnings Preview
Date
Price
Open
High
Low
Vol
Change
ER
May 4
29.67
29.79

29.80

29.06

6.15M

2.45%

May 3
28.96
28.87

29.36

28.81

7.75M

0.80%

May 2
28.73
29.22

29.30

28.37

6.40M

-1.34%

Apr 29
29.12
29.86

29.91

29.07

6.17M

-3.13%

Apr 28
30.06
30.00

30.26

29.80

5.42M

-0.17%

Apr 27
30.11
30.29

30.47

29.81

5.01M

-0.3%

Apr 26
30.20
30.44

30.92

30.19

4.32M

-1.24%

Apr 25
30.58
30.81

30.84

30.07

6.17M

-0.94%

Apr 22
30.87
31.35

31.40

30.84

4.32M

-1.66%

Apr 21
31.39
32.04

32.30

31.34

6.49M

-2.21%

Apr 20
32.10
32.07

32.30

31.90

4.92M

1.04%

Apr 19
31.77
31.88

32.01

31.62

2.25M

0.09%

Apr 18
31.74
31.84

32.04

31.55

3.97M

-0.03%

Apr 14
31.75
31.77

31.95

31.61

3.76M

0.22%

Apr 13
31.68
32.06

32.11

31.65

2.72M

-1.34%

Apr 12
32.11
31.80

32.23

31.62

4.06M

0.69%

Apr 11
31.89
32.11

32.26

31.80

2.92M

-0.5%

Apr 8
32.05
32.29

32.34

31.96

3.06M

-0.19%

Apr 7
32.11
32.43

32.43

31.79

4.50M

-1.08%

Apr 6
32.46
31.96

32.58

31.93

4.52M

1.88%

Apr 5
31.86
31.79

32.20

31.71

3.50M

0.44%