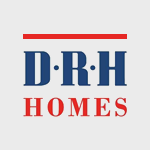 D.R. Horton Inc
About
Profile
D.R. Horton, Inc., America's Builder, has been the largest homebuilder by volume in the United States for fifteen consecutive years. Founded in 1978 in Fort Worth, Texas, D.R. Horton has operations in 79 markets in 26 states across the United States.
---
Headquarters
Fort Worth, Texas, United States
---
Available for logged in users only.


The multiple price alert feature will smartly add or remove $1 if your alert was hit.
It's only available if you are logged in, a V.I.P. member or if you are using the AI chrome extension.

Contact us via Twitter if you are interested in trying it out.
D.R. Horton fiscal Q1 revenue, earnings beat as mortgage rates stabilize
D. R. Horton declares $0.25 dividend
D. R. Horton GAAP EPS of $2.76 beats by $0.48, revenue of $7.3B beats by $870M
D. R. Horton Q1 2023 Earnings Preview
Mortgage rates reach lowest level since September 2022
Home sales drop 38% Y/Y in December, but 'demand hasn't gone away': Re/Max
D.R. Horton, KB Home, Lennar stocks dive after downgrade at RBC
KB Home stock bucks homebuilder rally after Q4 earnings disappoint
Long-term mortgage rates decline this week, purchase demand experienced large swings
Toll Brothers upgraded to Outperform, D.R. Horton cut to Market Perform at RayJay
Mortgage rates slightly higher this week, homebuyers stay on sidelines
Wedbush likes four homebuilder stocks for 2023; sees acceleration in back half
Long-term mortgage rates rise this week after 7 consecutive weeks of decline
New home sales surprise with a November increase
Mortgage rates continue to decline, but homebuyers still reluctant
D.R. Horton buys homebuilder in northwest Arkansas for ~$107M
Mortgage rates continue to decline on soft inflation data, shift in Fed's policy
Home sales set to drop during 2023 to lowest level since 2011, Redfin predicts
Long-term mortgage rates down as concerns over lackluster economic growth rise
Long-term mortgage rates drop on Fed slowing rate hikes pace optimism
Date
Price
Open
High
Low
Vol
ER
Jul 1
70.09
66.88

70.28

66.75

4.56M
Jun 30
66.19
65.21

66.84

64.39

2.83M
Jun 29
66.01
65.69

66.61

64.63

3.30M
Jun 28
65.88
68.17

68.66

65.85

3.08M
Jun 27
67.97
67.77

68.68

66.54

2.79M
Jun 24
67.69
68.00

68.67

66.96

4.66M
Jun 23
67.40
65.25

67.61

65.00

5.31M
Jun 22
64.08
60.66

65.02

60.24

6.52M
Jun 21
61.30
61.61

63.09

60.00

3.53M
Jun 17
60.56
60.18

61.65

59.25

7.49M
Jun 16
61.30
63.27

63.96

60.88

6.22M
Jun 15
65.44
66.32

67.10

63.68

4.82M
Jun 14
65.72
66.06

67.53

65.69

4.21M
Jun 13
66.50
68.00

69.14

65.66

8.42M
Jun 10
70.39
72.30

72.58

69.97

4.14M
Jun 9
73.45
72.42

74.44

72.39

3.61M
Jun 8
73.00
73.99

74.70

72.06

3.89M
Jun 7
75.49
74.08

76.15

73.14

3.40M
Jun 6
75.60
76.18

77.14

75.21

3.64M
Jun 3
76.00
75.06

76.88

74.51

3.48M