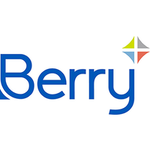 Berry Plastics Group Inc
About
Profile
Berry Global Group, Inc. (NYSE:BERY), headquartered in Evansville, Indiana, is committed to its mission of 'Always Advancing to Protect What's Important,' and proudly partners with its customers to provide them with value-added protective solutions.
---
Headquarters
Evansville, Indiana, United States
---
Available for logged in users only.


The multiple price alert feature will smartly add or remove $1 if your alert was hit.
It's only available if you are logged in, a V.I.P. member or if you are using the AI chrome extension.

Contact us via Twitter if you are interested in trying it out.
Berry Global Group reports mixed Q2 earnings; reaffirms FY23 outlook
Berry Global Group FQ2 2023 Earnings Preview
Berry Global Group declares $0.25 dividend
Berry Global prices first priority senior secured notes
Berry Global Group unit plans to issue notes
Relief rally for containerboard and paper stocks after pricing update
Berry Global reports mixed Q1 results; Chairman/CEO Salmon to retire
Berry Global Group Non-GAAP EPS of $1.30 beats by $0.02, revenue of $3.06B misses by $270M
Berry Global Group Q1 2023 Earnings Preview
Berry Global Group declares $0.25 dividend
Berry Global Group goes ex dividend tomorrow
Berry Global gains after adding board members, agreement with activist investors
Berry Global Group is defended at Goldman Sachs after earnings stumble
Berry Global Group reports mixed Q4 earnings; initiates FY23 guidance
Berry Global Group FQ4 2022 Earnings Preview
Jefferies spies large-cap names that trade like small caps
Berry Global Group Non-GAAP EPS of $2.03 beats by $0.07, revenue of $3.73B misses by $40M
UBS reveals its highest conviction stock picks for the rest of 2022
Citi screens for quality growth stocks in this pullback
Berry Global Group Non-GAAP EPS of $1.93 beats by $0.14, revenue of $3.8B beats by $100M; reaffirms FY22 guidance
Earnings History
Date
EPS / Forecast
Revenue / Forecast
February 3, 2022

1.25

/ 1.32

3.57B

/ 3.39B
Beat!

November 18, 2021

1.55

/ 1.53

3.67B

/ 3.47B
Beat!

August 5, 2021

1.53

/ 1.5

3.68B

/ 3.23B
Beat!

May 4, 2021

1.59

/ 1.28

3.37B

/ 3.19B
Beat!

February 5, 2021

1.12

/ 0.9438

3.14B

/ 2.91B
Beat!

November 19, 2020

1.59

/ 1.22

3.01B

/ 2.97B
Beat!

July 31, 2020

1.52

/ 1.15

2.91B

/ 2.98B
May 1, 2020

1.19

/ 1.07

2.98B

/ 3.04B
January 31, 2020

0.56

/ 0.51

2.82B

/ 2.9B
November 21, 2019

0.9

/ 0.73

3.02B

/ 3.08B
July 30, 2019

0.9

/ 1.01

1.94B

/ 2.03B
May 2, 2019

0.84

/ 0.99

1.95B

/ 2.04B
February 1, 2019

0.77

/ 0.75

1.97B

/ 1.92B
Beat!

November 15, 2018

0.9

/ 0.88

2.05B

/ 2.03B
Beat!

August 3, 2018

0.96

/ 1.05

2.07B

/ 2.06B
Beat!

May 3, 2018

0.84

/ 0.87

1.97B

/ 1.98B
February 7, 2018

0.67

/ 0.45

1.78B

/ 1,549M
Beat!

November 16, 2017

0.87

/ 0.8

1.91B

/ 1.91B
August 3, 2017

0.93

/ 0.79

1.81B

/ 1.94B
May 3, 2017

0.79

/ 0.83

1.81B

/ -
Beat!

February 3, 2017

0.5

/ 0.75

1.50B

/ 1.65B
Date
Price
Open
High
Low
Vol
Change
ER
May 5
57.82
58.78

58.80

56.61

1.03M

-3.25%

May 4
59.76
58.00

59.80

57.92

1.03M

3.52%

May 3
57.73
57.37

58.40

57.30

614.06K

1.39%

May 2
56.94
56.81

57.36

55.86

701.69K

1.05%

Apr 29
56.35
57.55

58.26

56.24

623.20K

-2.51%

Apr 28
57.80
56.71

57.97

56.16

488.08K

2.25%

Apr 27
56.53
55.70

57.21

55.21

684.95K

1.89%

Apr 26
55.48
57.15

57.43

55.21

676.77K

-2.94%

Apr 25
57.16
57.44

57.44

55.59

644.46K

-0.63%

Apr 22
57.52
58.79

58.82

57.45

391.07K

-2.76%

Apr 21
59.15
59.67

59.79

58.60

564.33K

0%

Apr 20
59.15
58.49

59.22

58.48

763.60K

1.72%

Apr 19
58.15
55.65

58.34

55.65

595.81K

4.61%

Apr 18
55.59
56.48

57.16

55.42

383.35K

-2.46%

Apr 14
56.99
57.17

57.69

56.94

436.53K

-0.02%

Apr 13
57.00
56.06

57.08

56.06

505.71K

0.96%

Apr 12
56.46
57.38

58.10

56.22

528.50K

-1.1%

Apr 11
57.09
55.92

57.84

55.92

735.43K

1.26%

Apr 8
56.38
55.97

57.17

55.74

971.10K

1.02%

Apr 7
55.81
56.31

56.51

54.99

929.21K

-2%

Apr 6
56.95
56.65

57.50

56.46

707.87K

-0.71%