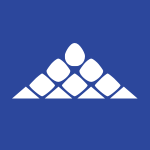 Ambarella, Inc.
About
Profile
Ambarella's products are used in a wide variety of human and computer vision applications, including video security, advanced driver assistance systems (ADAS), electronic mirror, drive recorder, driver/cabin monitoring, autonomous driving, and robotic a
---
Headquarters
Santa Clara, California, United States
---
Recent Earnings
Ambarella Non-GAAP EPS of -$0.15 beats by $0.06, revenue of $62.14M beats by $0.13M
Available for logged in users only.


The multiple price alert feature will smartly add or remove $1 if your alert was hit.
It's only available if you are logged in, a V.I.P. member or if you are using the AI chrome extension.

Contact us via Twitter if you are interested in trying it out.
Ambarella stock slumps after KeyBanc downgrade; Q2 outlook below estimates
Ambarella Non-GAAP EPS of -$0.15 beats by $0.06, revenue of $62.14M beats by $0.13M
Ambarella Q1 2024 Earnings Preview
Catalyst watch: C3.ai and Salesforce earnings, Knife River debut, Kenvue ratings & Faraday Future event
Payoneer, Unity Software, BILL among others to disclose exposure to Silicon Valley Bank
Ambarella plummets 10% on weak outlook but Baird defends on new design wins
Ambarella shares fall on weak outlook, Roth MKM rating cut
Ambarella Non-GAAP EPS of $0.23 beats by $0.08, revenue of $83.32M misses by $0.1M
Ambarella Q4 2023 Earnings Preview
AMD, Nvidia, Qualcomm lead chips lower even as KeyBanc highlights trio for 2023
AMD, Nvidia, Qualcomm among KeyBanc's top semiconductor stocks for 2023
AMD, Nvidia among Wells Fargo's top chip stocks for 2023
Continental and Ambarella partner for automated driving systems with full software stack
Susquehanna starts coverage on STMicro, Analog Devices, Ambarella, Wolfspeed, Infineon
Ambarella Non-GAAP EPS beats, revenue in-line, FQ4 guidance below consensus
Ambarella Q3 2023 Earnings Preview
Earnings week ahead: Salesforce, CrowdStrike, Kroger, Dollar General and more
Ambarella jumps as Continental's ADAS solution seen as 'significant endorsement': analyst
Nvidia, Advanced Micro Devices lead chips higher as investors await Mobileye IPO
Intel's Mobileye self-driving unit expected to go public this week: what to know
Recent Earnings
Ambarella Non-GAAP EPS of -$0.15 beats by $0.06, revenue of $62.14M beats by $0.13M
Date
Price
Open
High
Low
Vol
Change
ER
May 26
77.74
72.23

78.32

72.23

1.2M

8.30%

May 25
71.78
72.59

72.85

69.64

575K

2.85%

May 24
69.79
70.19

71.22

69.17

356K

-3.15%

May 23
72.06
73.33

74.05

72.04

401K

-2.87%

May 22
74.19
71.7

74.46

71.42

385K

2.50%

May 19
72.38
72.25

72.48

71.21

400K

0.47%

May 18
72.04
70.67

72.33

70.38

349K

3.03%

May 17
69.92
68.46

70.51

67.91

304K

3.45%

May 16
67.59
67.45

68.5

67.33

188K

-0.66%

May 15
68.04
66.29

68.34

65.7

325K

3.04%

May 12
66.03
66.48

67.06

65.41

157K

-0.18%

May 11
66.15
66.5

66.5

65

148K

-0.84%

May 10
66.71
66.98

67.51

66.21

178K

1.51%

May 9
65.72
65.9

66.36

65.17

243K

-1.94%

May 8
67.02
65.87

67.14

65.06

219K

1.41%

May 5
66.09
65.06

67.04

64.24

516K

3.27%

May 4
64
62.83

64.56

62.15

681K

0.19%

May 3
63.88
62.88

65.03

62.39

387K

1.04%

May 2
63.22
62.59

63.58

61.24

453K

0.30%

May 1
63.03
61.85

63.33

61.57

492K

1.69%

Apr 28
61.98
61.33

62.23

60.72

360K

1.67%

Apr 27
60.96
64.3

64.3

58.15

1.3M

-5.69%

Apr 26
64.64
64.59

65.78

64.3

309K

0.40%

Apr 25
64.38
66.83

67.24

64.23

467K

-5.13%

Apr 24
67.86
67

68.01

66.64

251K

0.80%

Apr 21
67.32
67.05

67.72

66.53

285K

0%

Apr 20
67.32
67.16

68.2

66.85

229K

-1.3%

Apr 19
68.21
67.28

68.43

66.75

211K

-0.13%

Apr 18
68.3
69.09

69.49

67.52

223K

-0.25%

Apr 17
68.47
67.21

68.59

66.48

229K

0.69%

Apr 14
68
68.51

69.3

67.14

224K

-1%

Apr 13
68.69
69.06

69.75

68.38

554K

-0.22%

Apr 12
68.84
72.04

72.45

68.73

261K

-3.34%

Apr 11
71.22
72.56

72.8

71.1

243K

-0.99%

Apr 10
71.93
70.08

72.34

69.65

331K

1.27%

Apr 6
71.03
70.8

71.79

69.46

618K

1.67%

Apr 5
69.86
71.71

72

68.25

809K

-3.76%

Apr 4
72.59
76.19

76.19

72.19

476K

-4.39%

Apr 3
75.92
76.63

76.97

74.6

394K

-1.94%

Mar 31
77.42
76.84

77.57

75.47

430K

1.06%

Mar 30
76.61
76.96

77.75

75.81

370K

0.99%

Mar 29
75.86
75.64

76.59

74.62

412K

2.02%

Mar 28
74.36
76.58

76.58

73

372K

-3.13%

Mar 27
76.76
77.43

77.95

75.92

292K

0.05%

Mar 24
76.72
78.7

78.7

76.03

405K

-3.39%

Mar 23
79.41
78.81

80.32

77.39

369K

3.57%

Mar 22
76.67
79.2

80.13

76.46

333K

-3.21%

Mar 21
79.21
78.91

80.42

78.32

371K

1.90%

Mar 20
77.73
76.93

78.21

75.88

327K

1.20%

Mar 17
76.81
77.4

77.85

75.67

787K

-0.76%

Mar 16
77.4
75.77

78.86

75

407K

1.04%

Mar 15
76.6
76.3

77.13

74.38

430K

-2%

Mar 14
78.16
78.48

80.11

76.76

424K

2.72%

Mar 13
76.09
75.39

77.38

74.23

437K

-0.67%

Mar 10
76.6
80.58

80.58

76.23

363K

-4.79%

Mar 9
80.45
82.25

84.56

79.94

419K

-3.12%

Mar 8
83.04
81.1

84.01

80.55

602K

3.32%

Mar 7
80.37
80.57

82.3

79.64

497K

0.06%

Mar 6
80.32
83.37

83.38

79.78

1.0M

-2.72%

Mar 3
82.57
82.44

83.76

80.64

1.1M

0%