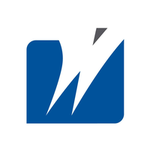 Worthington Industries, Inc.
About
Profile
---
Headquarters
Columbus, Ohio, United States
---
Recent Earnings
Worthington Non-GAAP EPS of $1.04 beats by $0.31, revenue of $1.1B beats by $191M
Available for logged in users only.


The multiple price alert feature will smartly add or remove $1 if your alert was hit.
It's only available if you are logged in, a V.I.P. member or if you are using the AI chrome extension.

Contact us via Twitter if you are interested in trying it out.
Worthington Non-GAAP EPS of $1.04 beats by $0.31, revenue of $1.1B beats by $191M
Worthington declares $0.31 dividend
Worthington Q3 2023 Earnings Preview
Worthington goes ex-dividend tomorrow
Worthington Non-GAAP EPS of $0.44 misses by $0.17, revenue of $1.18B
Worthington Q2 2023 Earnings Preview
Marubeni-Itochu Steel buys Worthington Specialty Processing's Jackson plant
U.S. Steel idles second blast furnace in less than a month - Argus
Worthington Non-GAAP EPS of $1.61 beats by $0.03, revenue of $1.41B beats by $60M
Worthington Q1 2023 Earnings Preview
Worthington declares $0.31 dividend
Worthington Industries subsidiary divests 50% stake in ArtiFlex Manufacturing
Worthington Non-GAAP EPS of $1.58 beats by $0.75, revenue of $1.52B beats by $310M
Worthington raises dividend by 11% to $0.31
Worthington Q4 2022 Earnings Preview
Worthington Industries buys Level5 Tools in $55M deal
Worthington -16% after Q3 earnings fall well below prior quarter
Worthington Non-GAAP EPS of $1.13, revenue of $1.38B
Worthington declares $0.28 dividend
Worthington Q3 2022 Earnings Preview
Recent Earnings
Worthington Non-GAAP EPS of $1.04 beats by $0.31, revenue of $1.1B beats by $191M
Earnings History
Date
EPS / Forecast
Revenue / Forecast
December 16, 2021

2.12

/ 1.72

1.23B

/ 1.19B
Beat!

September 29, 2021

2.46

/ 1.91

1.11B

/ 1.08B
Beat!

June 24, 2021

2.33

/ 1.68

978.3M

/ 1.04B
Beat!

June 23, 2021

2.33

/ 1.75

978.32M

/ 1.04B
Beat!

March 24, 2021

1.36

/ 1.25

759.11M

/ 872.5M
December 17, 2020

0.95

/ 0.695

731.09M

/ 688.3M
Beat!

September 23, 2020

0.64

/ 0.44

702.91M

/ 594.4M
Beat!

June 25, 2020

0.49

/ 0.26

611.63M

/ 669.7M
March 26, 2020

0.7

/ 0.67

764M

/ 775.5M
December 17, 2019

0.6

/ 0.58

827.64M

/ 786.6M
Beat!

September 25, 2019

0.56

/ 0.72

855.86M

/ 884.95M
June 26, 2019

0.88

/ 0.77

938.84M

/ 986.47M
March 20, 2019

0.63

/ 0.56

874.38M

/ 927.27M
December 18, 2018

0.58

/ 0.73

958.23M

/ 982.1M
September 26, 2018

0.92

/ 1.02

988.11M

/ 1.01B
Beat!

June 27, 2018

0.95

/ 1.04

1.02B

/ 935.5M
March 29, 2018

0.61

/ 0.75

841.66M

/ 863.5M
December 19, 2017

0.64

/ 0.67

871.3M

/ 721.1M
Beat!

September 27, 2017

0.67

/ 0.69

848.2M

/ 742.8M
Beat!

June 28, 2017

-

/ 0.87

845.3M

/ 786.3M
Beat!

March 29, 2017

0.57

/ 0.74

703.4M

/ -
Beat!

December 19, 2016

0.75

/ 0.68

727.8M

/ 737.9M