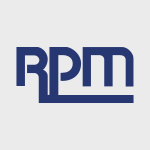 RPM International Inc
About
Profile
RPM International Inc. owns subsidiaries that manufacture and market high-performance coatings, sealants and specialty chemicals, primarily for maintenance and improvement applications.
---
Headquarters
Medina, Ohio, United States
---
Recent Earnings
RPM Non-GAAP EPS of $0.37 beats by $0.06, revenue of $1.52B beats by $50M
Available for logged in users only.


The multiple price alert feature will smartly add or remove $1 if your alert was hit.
It's only available if you are logged in, a V.I.P. member or if you are using the AI chrome extension.

Contact us via Twitter if you are interested in trying it out.
RPM Non-GAAP EPS of $0.37 beats by $0.06, revenue of $1.52B beats by $50M
RPM FQ3 2023 Earnings Preview
RPM declares $0.42 dividend
Sherwin-Williams declines as outlook for housing weighs on profit guidance
PPG, Sherwin-Williams plunge 5% as RPM results disappoint
RPM International declines on guidance for slower growth
RPM Non-GAAP EPS of $1.10 in-line, revenue of $1.79B misses by $20M
RPM Q2 2023 Earnings Preview
RPM declares $0.42 dividend
RPM increases dividend by ~5%
RPM International upgraded to Overweight at JPMorgan on profit growth
Hot Stocks: HELE whipsaws after earnings; RPM rallies; CCRN falls on downgrade; DNA slips
RPM International on the rise after sold earnings beat
RPM Non-GAAP EPS of $1.47 beats by $0.14, revenue of $1.93B beats by $50M
RPM Q1 2023 Earnings Preview
Catalyst watch: Eyes on automakers, Hasbro, Costco and Box
Earnings week ahead: Levi Strauss, Constellation Brands, Tilray, Conagra Brands and more
RPM rallies after rolling out initiative pointing to $8.5B annual sales
RPM Non-GAAP EPS of $1.42 misses by $0.04, revenue of $1.98B beats by $20M
RPM Q4 2022 Earnings Preview
Recent Earnings
RPM Non-GAAP EPS of $0.37 beats by $0.06, revenue of $1.52B beats by $50M
Earnings History
Date
EPS / Forecast
Revenue / Forecast
January 5, 2022

0.79

/ 0.8129

1.64B

/ 1.55B
Beat!

October 6, 2021

1.08

/ 1.02

1.65B

/ 1.64B
Beat!

July 26, 2021

1.28

/ 1.26

1.74B

/ 1.68B
Beat!

April 7, 2021

0.38

/ 0.2887

1.27B

/ 1.2B
Beat!

January 6, 2021

1.06

/ 0.9953

1.49B

/ 1.45B
Beat!

October 7, 2020

1.44

/ 1.14

1.61B

/ 1.5B
Beat!

July 27, 2020

1.13

/ 1.01

1.46B

/ 1.4B
Beat!

April 8, 2020

0.23

/ 0.21

1.17B

/ 1.17B
January 8, 2020

0.76

/ 0.73

1.4B

/ 1.4B
October 2, 2019

0.95

/ 0.91

1.47B

/ 1.49B
July 22, 2019

1.24

/ 1.14

1.6B

/ 1.6B
April 4, 2019

0.14

/ 0.11

1.14B

/ 1.14B
January 4, 2019

0.52

/ 0.67

1.36B

/ 1.38B
October 3, 2018

0.76

/ 0.86

1.46B

/ 1.42B
Beat!

July 19, 2018

1.05

/ 1.18

1.56B

/ 1.58B
April 5, 2018

0.29

/ 0.18

1.1B

/ 1.09B
Beat!

January 4, 2018

0.61

/ 0.61

2.66B

/ 1,176M
Beat!

July 24, 2017

1.02

/ 1.18

1.49B

/ 1,500M
April 6, 2017

0.14

/ 0.11

1.02B

/ 1,040M
Date
Price
Open
High
Low
Vol
Change
ER
May 2
81.81
80.91

81.87

79.98

685K

0.57%

May 1
81.35
81.8

82.4

81.34

383K

-0.83%

Apr 28
82.03
81.52

82.53

81.27

841K

0.92%

Apr 27
81.28
79.54

81.35

79.54

751K

2.61%

Apr 26
79.21
79.86

80.39

78.98

482K

-1.39%

Apr 25
80.33
81.61

81.84

80.2

566K

-2.39%

Apr 24
82.3
82.51

83.02

82.06

469K

0.22%

Apr 21
82.12
83.94

83.94

81.95

712K

-1.69%

Apr 20
83.53
82.85

83.85

82.53

663K

0.69%

Apr 19
82.96
81.93

83.02

81.3

536K

0.90%

Apr 18
82.22
82.8

82.83

81.47

524K

-0.32%

Apr 17
82.48
81.03

82.54

80.86

467K

1.50%

Apr 14
81.26
81.55

82.55

80.98

529K

-0.5%

Apr 13
81.67
81.85

82.29

81.49

597K

-0.27%

Apr 12
81.89
82.37

82.59

81.64

637K

-0.26%

Apr 11
82.1
82.54

83

81.82

749K

-0.05%

Apr 10
82.14
80.5

82.27

80.3

947K

1.17%

Apr 6
81.19
80

83.14

79.47

2.2M

-3.72%

Apr 5
84.33
84.76

85.07

83.58

1.5M

-1.4%

Apr 4
85.53
88.17

88.83

85.24

887K

-3.19%

Apr 3
88.35
87.64

89.24

87.61

1.0M

1.27%

Mar 31
87.24
85.31

87.37

84.76

728K

2.57%

Mar 30
85.05
86.12

86.16

84.43

711K

-0.8%

Mar 29
85.74
85.84

85.94

85.16

391K

1.08%

Mar 28
84.82
84.2

85.13

83.88

475K

1.02%

Mar 27
83.96
84.19

84.44

83.23

550K

0.74%

Mar 24
83.34
82.58

83.36

81.09

826K

0.36%

Mar 23
83.04
83.17

84.51

82.16

691K

-0.19%

Mar 22
83.2
86.42

86.43

83.18

1.2M

-4.05%

Mar 21
86.71
86.31

86.91

85.79

554K

1.70%

Mar 20
85.26
84.82

85.56

84.5

572K

1.09%

Mar 17
84.34
84.48

84.68

83.08

1.3M

-0.75%

Mar 16
84.98
83.72

85.12

83.34

1.3M

0.94%

Mar 15
84.19
84.58

84.94

83.45

715K

-2.35%

Mar 14
86.22
85.89

86.67

84.8

497K

2.11%

Mar 13
84.44
84.47

86.09

84.07

496K

-1.02%

Mar 10
85.31
87.41

87.41

84.35

621K

-1.98%

Mar 9
87.03
88.62

89.17

86.75

335K

-1.62%

Mar 8
88.46
87.93

88.62

87.54

409K

0.47%

Mar 7
88.05
89.35

89.59

87.53

560K

-1.44%

Mar 6
89.34
91.14

91.39

89.33

606K

-1.9%

Mar 3
91.07
90.84

91.1

89.72

412K

1.01%

Mar 2
90.16
88.47

90.28

88.1

440K

1.36%

Mar 1
88.95
88.09

89.49

87.85

499K

0.36%

Feb 28
88.63
88.41

89.44

88.32

658K

0.29%

Feb 27
88.37
88.1

89.16

87.88

443K

1.21%

Feb 24
87.31
85.76

87.59

85.5

674K

0.58%

Feb 23
86.81
87.27

87.9

85.78

249K

-0.18%

Feb 22
86.97
85.86

87.32

85.78

516K

1.64%

Feb 21
85.57
87.83

87.87

85.52

371K

-2.84%

Feb 17
88.07
87.76

88.5

87.19

492K

0.33%

Feb 16
87.78
87.71

88.96

87.44

429K

-1.58%

Feb 15
89.19
88.91

89.66

88.39

367K

0.10%

Feb 14
89.1
88.57

89.64

88.08

390K

0.60%

Feb 13
88.57
87.44

88.57

87.32

386K

1.66%

Feb 10
87.12
87.92

88.39

86.75

504K

-1.26%

Feb 9
88.23
89.31

89.97

88.14

317K

-0.87%

Feb 8
89
89.96

90.79

88.81

444K

-1.51%

Feb 7
90.36
90.12

90.9

89.6

447K

-0.52%

Feb 6
90.83
91.17

91.62

90.17

389K

-0.61%

Feb 3
91.39
91.83

92.36

90.96

498K

-1.06%

Feb 2
92.37
91.5

93.16

91.2

573K

1.68%

Feb 1
90.84
89.46

91.3

88.92

565K

1.03%

Jan 31
89.91
88.18

89.92

87.73

520K

2.52%

Jan 30
87.7
88.03

89.62

87.69

437K

-0.33%

Jan 27
87.99
87.44

88.31

87.15

391K

0.59%

Jan 26
87.47
85.79

88.16

85.71

496K

-0.65%

Jan 25
88.04
86.73

88.26

86.56

422K

0.34%

Jan 24
87.74
87.06

88.56

86.41

506K

0.69%

Jan 23
87.14
86.79

87.82

86.13

597K

0.35%

Jan 20
86.84
84.02

86.88

83.81

816K

3.79%

Jan 19
83.67
84.8

85.05

83.56

662K

-2.32%

Jan 18
85.66
86.91

87.58

85.58

690K

-1.29%

Jan 17
86.78
87.23

87.61

86.37

476K

-0.32%

Jan 13
87.06
86.57

87.77

86.37

660K

-0.35%

Jan 12
87.37
88.86

89.2

87.17

728K

-1.77%

Jan 11
88.94
87.45

89.12

87.45

763K

2.45%

Jan 10
86.81
86.46

87.23

85.86

634K

-0.23%

Jan 9
87.01
86.6

88.46

85.62

785K

0.50%

Jan 6
86.58
85.1

87.64

84.7

1.5M

1.66%

Jan 5
85.17
93.13

93.39

84.02

2.6M

-13.11%

Jan 4
98.02
98.7

99.14

97.26

891K

0.17%

Jan 3
97.85
98.04

98.52

96.8

527K

0.41%

Dec 30
97.45
97.52

97.75

96.39

503K

-0.7%

Dec 29
98.14
98.52

99.16

98.01

438K

0.15%

Dec 28
97.99
99.54

100.26

97.92

399K

-1.52%

Dec 27
99.5
99.74

100.46

99.38

326K

-0.31%

Dec 23
99.81
98.06

100.17

98.06

328K

1.32%

Dec 22
98.51
98.93

98.99

97.32

373K

-1.37%

Dec 21
99.88
98.8

100.2

98.54

548K

1.52%

Dec 20
98.38
98.06

98.88

97.29

599K

0.28%

Dec 19
98.11
99.49

100.21

97.18

519K

-1.34%

Dec 16
99.44
99.75

100.19

98.28

1.4M

-1.06%

Dec 15
100.51
100.27

100.57

98.52

949K

-1.13%

Dec 14
101.66
103.77

104.45

100.85

573K

-2.44%

Dec 13
104.2
105.79

106.5

103.21

729K

0.93%

Dec 12
103.24
103.63

103.63

102.7

314K

-0.2%

Dec 9
103.45
103.73

104.37

103.4

397K

-0.21%

Dec 8
103.67
103.44

103.75

102.67

424K

0.70%

Dec 7
102.95
103.02

103.79

102.21

410K

0.22%

Dec 6
102.72
103.29

103.64

101.01

484K

-0.28%

Dec 5
103.01
103.25

103.63

101.2

413K

-1.49%

Dec 2
104.57
102.46

105.16

102.46

739K

0.33%

Dec 1
104.23
104.15

105.17

103.97

429K

0.59%

Nov 30
103.62
100.66

103.87

100.11

724K

1.92%

Nov 29
101.67
101.59

102.18

101.3

528K

-0.26%

Nov 28
101.93
102.9

103.87

101.68

432K

-1.72%

Nov 25
103.71
103.33

103.94

103.08

144K

0.14%

Nov 23
103.56
103.02

104

102.62

301K

0.70%

Nov 22
102.84
101.53

102.91

101.2

395K

1.77%

Nov 21
101.05
100.3

102.35

99.83

407K

0.45%

Nov 18
100.6
100.36

100.85

98.83

655K

1.71%

Nov 17
98.91
98.23

99.46

97.33

416K

-0.29%

Nov 16
99.2
99.2

99.72

98.63

366K

0%

Nov 15
99.2
98.57

100.9

98.29

483K

1.62%

Nov 14
97.62
98.19

99.3

97.44

404K

-0.73%

Nov 11
98.34
100.05

101.09

98.01

572K

-1.75%

Nov 10
100.09
98.47

100.29

98.06

670K

5.64%

Nov 9
94.75
94.74

96.06

94.46

528K

-0.66%

Nov 8
95.38
94.99

96.99

94.31

482K

1.04%

Nov 7
94.4
93.33

94.62

92.41

394K

1.69%

Nov 4
92.83
93.74

94.04

91.36

542K

0.56%

Nov 3
92.31
90.96

93.45

90.57

535K

0.09%

Nov 2
92.23
94.72

95.44

91.92

920K

-2.52%

Nov 1
94.61
95.34

95.34

93.63

581K

0.04%

Oct 31
94.57
94.87

95.61

94.11

1.1M

-0.41%

Oct 28
94.96
93.1

95.43

92.97

553K

2.28%

Oct 27
92.84
92.25

93.66

91.76

595K

0.98%

Oct 26
91.94
93.1

93.28

90.92

500K

-1%

Oct 25
92.87
90.72

92.95

90.37

653K

3.05%

Oct 24
90.12
89.95

91.15

89.17

598K

1.57%

Oct 21
88.73
86.64

89.06

86.64

524K

2.44%

Oct 20
86.62
89.65

90.14

85.98

707K

-3.34%

Oct 19
89.61
91.64

91.98

88.94

606K

-2.7%

Oct 18
92.1
93.09

93.79

91.05

752K

0.35%

Oct 17
91.78
90.84

92.36

90.53

470K

2.39%

Oct 14
89.64
92.23

93.11

89.32

564K

-2.76%

Oct 13
92.18
89.98

93.01

88.92

728K

1.12%

Oct 12
91.16
93.45

93.45

91.1

524K

-1.97%

Oct 11
92.99
90.85

93.85

90.75

927K

2.14%

Oct 10
91.04
91.18

91.5

90

875K

-0.01%

Oct 7
91.05
94.11

94.11

90.89

954K

-4.08%

Oct 6
94.92
93.82

96.49

93.82

1.2M

2.21%

Oct 5
92.87
92.22

94.43

91

1.5M

3.34%

Oct 4
89.87
87.35

90.51

87.35

1.1M

3.72%

Oct 3
86.65
84.46

87.2

84.46

785K

4.01%

Sep 30
83.31
84.07

85.01

83.18

835K

-0.85%

Sep 29
84.02
84.25

84.63

82.62

537K

-1.72%

Sep 28
85.49
85.02

86.08

84.38

750K

1.09%

Sep 27
84.57
85.75

86.45

83.29

740K

-0.31%

Sep 26
84.83
85.08

86.07

84.37

543K

-0.82%

Sep 23
85.53
84.8

86.46

84.39

499K

-0.15%

Sep 22
85.66
86.51

86.67

85.24

447K

-1.21%

Sep 21
86.71
89.03

89.3

86.67

491K

-2.52%

Sep 20
88.95
89.88

89.88

88.32

591K

-2.1%

Sep 19
90.86
88.15

90.87

87.83

509K

2.89%

Sep 16
88.31
90.15

90.15

87.3

1.5M

-3%

Sep 15
91.04
91.93

93.08

90.51

657K

-1.16%

Sep 14
92.11
93.07

93.07

90.96

542K

-0.85%

Sep 13
92.9
94.25

94.99

92.54

370K

-3.85%

Sep 12
96.62
96.46

96.93

95.94

454K

0.82%

Sep 9
95.83
95.75

96.59

95.12

441K

0.29%

Sep 8
95.55
94.66

95.88

94.42

357K

0.09%

Sep 7
95.46
92.7

95.66

92.3

331K

3.11%

Sep 6
92.58
92.56

93.41

91.94

390K

0.05%

Sep 2
92.53
94.6

94.95

92.06

409K

-1.01%

Sep 1
93.47
92.7

93.79

92.41

454K

0.33%

Aug 31
93.16
94.35

94.45

92.97

576K

-1.17%

Aug 30
94.26
95.34

95.82

93.95

434K

-0.22%

Aug 29
94.47
93.97

94.93

93.45

663K

-0.41%

Aug 26
94.86
97.46

97.79

94.77

639K

-3.04%

Aug 25
97.83
94.25

97.97

93.94

1.0M

5.59%

Aug 24
92.65
92.69

93.28

91.73

255K

0.32%

Aug 23
92.35
92.56

93.35

91.98

435K

-0.43%

Aug 22
92.75
93.11

93.67

92.54

334K

-1.41%

Aug 19
94.08
95.09

95.21

93.69

418K

-1.38%

Aug 18
95.4
94.88

95.7

94.14

367K

0.66%

Aug 17
94.77
94.7

95.2

94.11

430K

-0.59%

Aug 16
95.33
93.71

95.54

93.71

318K

1.03%

Aug 15
94.36
93.39

94.57

93.06

290K

1.18%

Aug 12
93.26
91.97

93.33

91.92

264K

1.81%

Aug 11
91.6
92.41

93.05

91.45

352K

-0.16%

Aug 10
91.75
89.55

91.84

89.55

461K

3.98%

Aug 9
88.24
89.27

89.69

87.88

522K

-1.62%

Aug 8
89.69
89.55

90.52

89.14

462K

0.98%

Aug 5
88.82
89.65

90.37

88.32

580K

-1.73%

Aug 4
90.38
90.61

91.42

89.62

421K

0.29%

Aug 3
90.12
89.96

90.4

88.61

385K

0.43%

Aug 2
89.73
90.48

90.59

89.07

514K

-0.7%

Aug 1
90.36
90.32

90.85

89.08

488K

-0.04%

Jul 29
90.4
89.36

90.56

88.46

1.0M

1.46%

Jul 28
89.1
87.79

89.33

86.66

572K

2.02%

Jul 27
87.34
85

87.86

84.47

837K

1.06%

Jul 26
86.42
86.41

86.52

84.4

703K

1.03%

Jul 25
85.54
85.25

86.51

82.87

997K

-0.66%

Jul 22
86.11
87.26

88.18

85.42

587K

-0.14%

Jul 21
86.23
83.97

86.3

83.69

521K

2.76%

Jul 20
83.91
83.18

84.14

82.79

471K

0.73%

Jul 19
83.3
82.13

83.36

81.64

490K

2.83%

Jul 18
81.01
82.26

82.76

80.94

505K

-1.13%

Jul 15
81.94
82.33

82.54

81.44

447K

0.45%

Jul 14
81.57
79.5

81.6

79.31

542K

0.62%

Jul 13
81.07
79.51

81.62

79.18

560K

-0.16%

Jul 12
81.2
79.54

82.24

79.54

659K

2.07%

Jul 11
79.55
79.48

80.49

79.23

419K

-0.54%

Jul 8
79.98
80.53

80.88

79.78

500K

-1.03%

Jul 7
80.81
81.02

81.98

79.53

538K

-0.94%

Jul 6
81.58
81.66

82.43

79.97

783K

-0.17%

Jul 5
81.72
79.51

81.78

78.79

876K

1.53%

Jul 1
80.49
78.66

80.75

78.66

629K

2.25%

Jun 30
78.72
77.94

79.38

77.36

682K

-0.3%

Jun 29
78.96
79.42

79.57

78.41

569K

-0.5%

Jun 28
79.36
81.86

82.02

79.12

524K

-2.19%

Jun 27
81.14
81.85

81.92

80.63

448K

-0.58%

Jun 24
81.61
78.32

81.66

77.71

1.9M

5.19%

Jun 23
77.58
76.47

78.01

76.47

643K

1.09%

Jun 22
76.74
75

77.18

74.8

657K

1.79%

Jun 21
75.39
75.64

76.25

74.92

592K

0.25%

Jun 17
75.2
76.18

76.82

74.68

907K

-0.33%

Jun 16
75.45
76.01

76.66

74.56

960K

-3.15%

Jun 15
77.9
78.43

79.24

76.67

872K

0.21%

Jun 14
77.74
78.12

78.3

76.2

751K

-0.72%

Jun 13
78.3
79.12

80.02

77.97

511K

-3.18%

Jun 10
80.87
82.63

83.05

80.82

577K

-4.3%

Jun 9
84.5
85.49

87.32

84.49

703K

-2.23%

Jun 8
86.43
88.29

88.69

85.8

535K

-2.87%

Jun 7
88.98
87.54

89.25

87.29

582K

0.69%

Jun 6
88.37
87.8

89.07

87.55

492K

0.48%

Jun 3
87.95
88.16

88.94

87.29

429K

-0.99%

Jun 2
88.83
87.51

88.86

86.81

576K

2.37%

Jun 1
86.77
88.51

88.51

86.02

569K

-1.51%

May 31
88.1
90.23

90.59

87.64

912K

-3.07%

May 27
90.89
89.68

90.94

89.38

328K

2.27%

May 26
88.87
87.86

89.28

87.86

417K

2.50%

May 25
86.7
85.19

87.24

85.19

423K

1.62%

May 24
85.32
85.59

85.78

83.59

337K

-0.47%

May 23
85.72
85.16

86.01

84.36

637K

1.61%

May 20
84.36
85.33

85.66

82.4

397K

-0.33%

May 19
84.64
83.22

85.54

83.17

414K

0.53%

May 18
84.19
85.67

85.93

84.03

447K

-3.1%

May 17
86.88
85.7

86.91

85.01

504K

3.40%

May 16
84.02
83.68

84.8

81.83

420K

-0.26%

May 13
84.24
84.79

85.22

83.52

391K

0.07%

May 12
84.18
83.23

84.93

82.34

509K

0.75%

May 11
83.55
82.85

85.74

82.85

513K

-0.26%

May 10
83.77
85.92

86.38

82.92

598K

-1.38%

May 9
84.94
83.14

85.97

83.14

461K

0.69%

May 6
84.36
83.95

84.7

82.57

571K

-0.62%

May 5
84.89
86.13

87.04

84.23

455K

-2.44%

May 4
87.01
84.46

87.18

83.87

450K

2.86%

May 3
84.59
84.39

85.72

83.87

479K

0.65%

May 2
84.04
82.92

85.22

82.38

502K

1.38%

Apr 29
82.9
85.64

86.17

82.66

1.1M

-3.63%

Apr 28
86.02
84.59

86.04

83.58

460K

2.03%

Apr 27
84.31
83.83

85.49

83.46

611K

0.85%

Apr 26
83.6
84.89

86.4

82.85

690K

-1.16%

Apr 25
84.58
85.16

85.19

82.46

791K

-0.9%

Apr 22
85.35
86.97

87.37

85.26

612K

-2.38%

Apr 21
87.43
88.88

89.74

87.21

441K

-0.9%

Apr 20
88.22
87.83

89.1

87.8

457K

1.01%

Apr 19
87.34
84.76

87.52

84.76

376K

3.12%

Apr 18
84.7
86.21

86.85

84.37

494K

-1.97%

Apr 14
86.4
86.98

87.64

86.36

474K

-0.29%

Apr 13
86.65
85.43

86.73

84.74

409K

1.05%

Apr 12
85.75
86.37

87.57

85.23

672K

-0.66%

Apr 11
86.32
85.65

88.27

85.65

667K

0.85%

Apr 8
85.59
86.4

87.13

85.35

672K

-0.96%

Apr 7
86.42
86.62

87.66

85.3

876K

-0.85%

Apr 6
87.16
84.76

87.64

84.23

1.3M

4.86%

Apr 5
83.12
83.47

84.19

82.76

1.1M

-0.43%

Apr 4
83.48
82.38

84.02

81.78

859K

0.99%

Apr 1
82.66
82.02

82.67

81.12

1.2M

1.50%

Mar 31
81.44
82.49

82.65

81.3

677K

-1.27%

Mar 30
82.49
83.65

83.71

81.83

693K

-1.65%

Mar 29
83.87
82.05

84.66

81.72

957K

3.21%

Mar 28
81.26
80.7

81.26

79.66

456K

0.92%

Mar 25
80.52
79.84

81.17

79.65

562K

0.80%

Mar 24
79.88
80.08

80.33

79.05

990K

0.81%

Mar 23
79.24
80.6

80.84

78.75

766K

-2.2%

Mar 22
81.02
82.13

82.26

80.69

643K

-1.12%

Mar 21
81.94
82.61

83.56

81.44

410K

-1%

Mar 18
82.77
81.5

82.92

80.56

816K

0.69%

Mar 17
82.2
81.33

82.63

80.59

464K

0.23%

Mar 16
82.01
81.82

83.85

80.67

537K

0.72%

Mar 15
81.42
80.07

81.7

79.72

663K

2.42%

Mar 14
79.5
79.24

81.09

78.91

591K

0.98%

Mar 11
78.73
79.33

79.88

78.72

461K

-0.71%

Mar 10
79.29
78.37

79.5

78.37

426K

-0.08%

Mar 9
79.35
77.81

79.99

77.41

642K

4.33%

Mar 8
76.06
77.15

78.84

75.11

868K

-1.08%

Mar 7
76.89
80.88

80.88

76.63

743K

-5.52%

Mar 4
81.38
81.05

81.83

80.42

547K

-1.21%

Mar 3
82.38
83.86

83.97

81.75

510K

-0.82%

Mar 2
83.06
82

83.81

81.12

567K

1.53%

Mar 1
81.81
84.19

84.62

80.88

708K

-3.26%

Feb 28
84.57
84.4

85.43

83.74

674K

-1.18%

Feb 25
85.58
82.63

85.59

82.47

462K

3.87%

Feb 24
82.39
81.81

82.74

81

638K

-1.06%

Feb 23
83.27
85.61

85.77

83.05

385K

-2.1%

Feb 22
85.06
85.63

86.5

84.45

338K

-1.32%

Feb 18
86.2
86.44

87.3

85.71

416K

0%

Feb 17
86.2
86.25

87.18

85.45

420K

-0.57%

Feb 16
86.69
85.79

87.03

85.32

433K

0.98%

Feb 15
85.85
85.09

86.29

85.09

361K

1.55%

Feb 14
84.54
85.21

85.91

84

477K

-0.75%

Feb 11
85.18
86.08

86.91

84.9

396K

-1.17%

Feb 10
86.19
86.19

88.11

85.81

482K

-1.08%

Feb 9
87.13
88.15

89.14

86.53

1.0M

-0.18%

Feb 8
87.29
87

87.4

86.57

403K

0.81%

Feb 7
86.59
86.51

87.45

86.11

425K

0.17%

Feb 4
86.44
87.17

87.58

86.19

549K

-1.49%

Feb 3
87.75
88.85

89.3

87.47

452K

-1.4%

Feb 2
89
88.6

89.71

87.52

476K

0.55%

Feb 1
88.51
88.98

89.58

87.57

566K

-0.11%

Jan 31
88.61
86.83

88.62

86.75

1.3M

1.15%

Jan 28
87.6
86.83

87.61

84.94

754K

0.77%

Jan 27
86.93
88.76

89.64

86.59

615K

-1.53%

Jan 26
88.28
89.48

89.82

87.63

619K

-0.42%

Jan 25
88.65
88.17

89.29

87.23

793K

-0.68%

Jan 24
89.26
87.07

89.61

86.13

865K

1.08%

Jan 21
88.31
88.85

89.5

87.62

1.0M

-0.59%

Jan 20
88.83
90.49

91.51

88.6

476K

-1.88%

Jan 19
90.53
91.72

91.72

90.22

550K

-0.44%

Jan 18
90.93
91.08

91.67

89.02

589K

-0.89%

Jan 14
91.75
90.89

92.07

90

977K

0.05%

Jan 13
91.7
91.75

92.95

91.3

471K

-0.35%

Jan 12
92.02
93.75

94

91.76

511K

-1.34%

Jan 11
93.27
92.52

93.79

91.4

629K

1.45%

Jan 10
91.94
91.56

92.1

90.1

912K

-0.02%

Jan 7
91.96
93.92

93.92

91.29

972K

-2.54%

Jan 6
94.36
96.78

97.09

94.06

821K

-3.16%

Jan 5
97.44
96.77

99.97

95.01

973K

0.34%

Jan 4
97.11
98.12

98.86

96.89

803K

-1.26%

Jan 3
98.35
100.84

101.48

97.66

494K

-2.62%

Dec 31
101
99.86

101.46

99.86

296K

1.07%

Dec 30
99.93
100.74

101.21

99.76

332K

-0.84%

Dec 29
100.78
100

101.13

99.9

316K

0.74%

Dec 28
100.04
99.48

100.54

99.44

423K

0.49%

Dec 27
99.55
98.04

99.6

97.57

368K

2.09%

Dec 23
97.51
97.25

98.3

97.04

199K

0.56%

Dec 22
96.97
96.14

97.17

95.63

283K

0.86%

Dec 21
96.14
96.09

97.26

95.42

498K

0.45%

Dec 20
95.71
95.81

96.18

93.69

544K

-1.13%

Dec 17
96.8
99.5

99.5

96.28

1.3M

-2.98%

Dec 16
99.77
98.81

100.39

98.66

349K

1.04%

Dec 15
98.74
96.89

98.77

96.16

368K

1.96%

Dec 14
96.84
97.05

97.69

96.13

476K

-0.48%

Dec 13
97.31
96.96

98.11

96.52

386K

-0.12%

Dec 10
97.43
97.11

97.81

96.7

317K

1.04%

Dec 9
96.43
97.2

97.44

96.42

345K

-0.77%

Dec 8
97.18
96.2

97.61

96.2

418K

0.78%

Dec 7
96.43
97.05

97.05

95.98

407K

1.05%

Dec 6
95.43
94.45

96.69

93.94

330K

2.04%

Dec 3
93.52
93.66

94.62

93

571K

-0.14%

Dec 2
93.65
90.33

94.46

90.33

543K

3.62%

Dec 1
90.38
92.1

93.53

90.38

492K

-0.72%

Nov 30
91.04
92.49

93.01

90.53

661K

-2.13%

Nov 29
93.02
92.04

93.33

91.22

459K

1.65%

Nov 26
91.51
92.3

92.75

91.42

282K

-1.99%

Nov 24
93.37
93.02

94.21

92.63

318K

-1.54%

Nov 23
94.83
94.56

95.38

94.44

254K

0.33%

Nov 22
94.52
95.01

95.46

94.45

298K

-0.13%

Nov 19
94.64
94.1

95.92

93.93

447K

0.84%

Nov 18
93.85
96.72

96.9

93.77

451K

-2.78%

Nov 17
96.53
95.32

96.58

94.71

603K

1.35%

Nov 16
95.24
94.39

95.51

94.3

441K

0.84%

Nov 15
94.45
94.06

94.91

93.06

338K

0.84%

Nov 12
93.66
91.67

93.78

91.63

595K

2.46%

Nov 11
91.41
91.25

91.66

91.02

260K

0.13%

Nov 10
91.29
90.37

91.31

90.36

370K

0.97%

Nov 9
90.41
90

91.24

90

256K

0.83%

Nov 8
89.67
90

90.36

89.27

470K

-0.12%

Nov 5
89.78
89.72

90.36

89.3

591K

0.54%

Nov 4
89.3
88.93

90.15

88.76

471K

0.61%

Nov 3
88.76
87.98

88.88

87.01

434K

0.78%

Nov 2
88.07
87.74

88.43

87.4

489K

0.42%

Nov 1
87.7
87.19

87.82

86.62

484K

0.57%

Oct 29
87.2
87.84

88.63

87.01

939K

-1.21%

Oct 28
88.27
88.67

89.23

87.87

465K

-0.25%

Oct 27
88.49
89.01

89.76

88.01

738K

-0.25%

Oct 26
88.71
88.26

89.05

87.25

702K

0.89%

Oct 25
87.93
88.33

88.78

87.29

685K

-0.69%

Oct 22
88.54
87.9

89.09

87.56

1.1M

0.83%

Oct 21
87.81
85.53

88.08

85.04

1.0M

2.61%

Oct 20
85.58
83.98

85.65

83.48

869K

1.95%

Oct 19
83.94
84.5

84.5

83.05

646K

-0.3%

Oct 18
84.19
83.14

84.4

82.75

816K

0.84%

Oct 15
83.49
82.89

83.61

82.39

624K

0.80%

Oct 14
82.83
80.53

82.89

80.36

774K

3.50%

Oct 13
80.03
80.39

80.62

79.08

763K

-0.26%

Oct 12
80.24
79.5

80.48

79.49

707K

0.58%

Oct 11
79.78
79.23

80.92

79.23

681K

0.96%

Oct 8
79.02
79.58

80.15

78.49

712K

-0.98%

Oct 7
79.8
81.32

82.51

79.55

1.0M

-2.12%

Oct 6
81.53
79.44

81.73

79

1.0M

2.55%

Oct 5
79.5
79

79.85

78.43

846K

0.79%

Oct 4
78.88
78.39

79.5

77.93

736K

0.50%

Oct 1
78.49
78.07

78.99

77.22

507K

1.08%

Sep 30
77.65
78.8

79.19

77.63

635K

-1.07%

Sep 29
78.49
78.51

79.16

78.18

459K

-0.2%

Sep 28
78.65
79

79.47

78.43

399K

-0.79%

Sep 27
79.28
79.2

80.54

79.11

389K

0.08%

Sep 24
79.22
79.43

80.57

79.16

385K

-0.31%

Sep 23
79.47
78.88

79.86

78.77

506K

1.27%

Sep 22
78.47
78.36

79.57

77.91

589K

0.73%

Sep 21
77.9
78.41

78.53

77.38

505K

-0.06%

Sep 20
77.95
77.53

78.08

76.43

702K

-0.84%

Sep 17
78.61
79.35

79.36

77.99

1.5M

-1.23%

Sep 16
79.59
79.27

79.94

78.77

565K

0.52%

Sep 15
79.18
79.65

79.87

78.85

716K

-0.47%

Sep 14
79.55
79.71

79.95

79.14

504K

0.01%

Sep 13
79.54
80.61

80.82

79.06

556K

-0.43%

Sep 10
79.88
81

81.67

79.85

374K

-1.19%

Sep 9
80.84
80.06

81.66

80.06

556K

0.32%

Sep 8
80.58
79.69

80.6

78.65

471K

1.13%

Sep 7
79.68
79.98

81.05

79.62

559K

-2.59%

Sep 3
81.8
82.22

82.75

81.76

286K

-0.76%

Sep 2
82.43
82.5

82.79

82.17

323K

0.10%

Sep 1
82.35
82.29

82.89

81.34

304K

0.07%

Aug 31
82.29
83.49

83.76

82.21

611K

-1.59%

Aug 30
83.62
83.67

84.64

83.59

228K

0.16%

Aug 27
83.49
83.08

84.29

82.9

369K

0.59%

Aug 26
83
83.23

83.76

82.8

447K

-0.5%

Aug 25
83.42
83.3

84.11

82.94

290K

0.13%

Aug 24
83.31
84.23

84.35

83.24

351K

-0.89%

Aug 23
84.06
84.74

84.91

83.8

427K

-0.15%

Aug 20
84.19
83.14

84.75

82.93

355K

1.17%

Aug 19
83.22
83.24

84.11

82.89

405K

-1.2%

Aug 18
84.23
85.6

85.6

84.13

311K

-1.78%

Aug 17
85.76
86.76

86.76

85.14

351K

-1.48%

Aug 16
87.05
86.63

87.25

86

442K

-0.01%

Aug 13
87.06
86.66

87.25

86.56

266K

0.35%

Aug 12
86.76
86.86

86.98

86.15

500K

-0.14%

Aug 11
86.88
86.09

86.99

85.8

423K

1.41%

Aug 10
85.67
85.41

85.77

84.94

456K

0.59%

Aug 9
85.17
85.1

85.33

84.45

357K

0.04%

Aug 6
85.14
85.36

85.86

85.09

379K

0.16%

Aug 5
85
85.36

85.67

84.65

340K

0.27%

Aug 4
84.77
86.27

86.94

84.77

386K

-2.43%

Aug 3
86.88
85.65

86.97

85.11

899K

1.35%

Aug 2
85.72
86.36

86.52

85.12

655K

-1%

Jul 30
86.59
85.84

86.99

85.54

1.1M

0.83%

Jul 29
85.88
85.79

86.12

85.61

439K

1.32%

Jul 28
84.76
84.86

85.35

84.03

639K

-0.16%

Jul 27
84.9
84.84

86.35

83.69

814K

-2.83%

Jul 26
87.37
86.62

87.44

85.1

1.0M

-0.91%

Jul 23
88.17
86.93

88.38

86.93

475K

1.72%

Jul 22
86.68
87.06

87.33

86.46

454K

-0.29%

Jul 21
86.93
87.33

87.84

86.9

531K

0.13%

Jul 20
86.82
86.65

87.75

85.6

910K

-0.94%

Jul 19
87.64
88.02

88.46

86.84

469K

-1.46%

Jul 16
88.94
89.39

89.67

88.58

417K

-0.04%

Jul 15
88.98
88.87

89.32

88.6

258K

-0.08%

Jul 14
89.05
88.96

89.25

88.09

352K

0.34%

Jul 13
88.75
89.78

89.78

88.7

402K

-1.4%

Jul 12
90.01
90

90.44

89.45

418K

-0.56%

Jul 9
90.52
89.9

90.57

89.35

460K

1.61%

Jul 8
89.09
89.74

89.98

88.72

422K

-1.98%

Jul 7
90.89
88.86

90.95

88.86

370K

1.92%

Jul 6
89.18
89.98

89.98

88.25

529K

-1.15%

Jul 2
90.22
90.3

90.46

89.52

319K

0.24%

Jul 1
90
88.96

90.43

88.51

649K

1.49%

Jun 30
88.68
88.2

88.82

87.76

474K

0.33%

Jun 29
88.39
89.03

90.05

88.2

448K

-0.41%

Jun 28
88.75
88.76

89.13

88

592K

0.01%

Jun 25
88.74
88.12

89.12

87.86

1.3M

0.73%

Jun 24
88.1
88.37

88.56

87.37

394K

0.15%

Jun 23
87.97
88.04

89.02

87.3

660K

-2.07%

Jun 22
89.83
89.32

90.25

88.76

452K

0.82%

Jun 21
89.1
87.75

89.28

87.3

473K

2.43%

Jun 18
86.99
87.87

88.06

86.91

964K

-1.77%

Jun 17
88.56
89.2

89.53

87.79

346K

-0.94%

Jun 16
89.4
91.5

91.5

89.12

471K

-2.07%

Jun 15
91.29
91.32

91.66

90.66

366K

0.36%

Jun 14
90.96
91.51

91.78

90.43

475K

-1.06%

Jun 11
91.93
91.55

92.08

91.12

295K

0.61%

Jun 10
91.37
92.2

92.34

91.16

347K

-0.26%

Jun 9
91.61
92.9

93.09

91.44

446K

-1.56%

Jun 8
93.06
92.95

93.59

92.19

325K

0.02%

Jun 7
93.04
95.1

95.49

92.75

415K

-2%

Jun 4
94.94
94.04

94.95

94.04

305K

1.29%

Jun 3
93.73
93.76

94.18

93.2

612K

-0.54%

Jun 2
94.24
94.33

94.62

93.76

678K

0.18%

Jun 1
94.07
94.26

94.83

93.8

323K

0.58%

May 28
93.53
93.88

94.07

93.27

330K

-0.22%

May 27
93.74
93.47

94.15

93.22

535K

0.56%

May 26
93.22
93.83

94.1

93.15

363K

-0.59%

May 25
93.77
94.55

94.89

93.7

251K

-0.48%

May 24
94.22
94.36

94.52

93.46

243K

0.18%

May 21
94.05
94.63

95.2

93.71

359K

-0.17%

May 20
94.21
93.51

94.83

93.2

382K

0.74%

May 19
93.52
93.94

94.93

93.34

579K

-1.58%

May 18
95.02
96.3

96.67

94.99

524K

-1.53%

May 17
96.5
96.68

97.52

96.03

390K

-0.49%

May 14
96.98
97.97

98.49

96.45

440K

-0.1%

May 13
97.08
95.05

97.73

94.53

514K

2.61%

May 12
94.61
96.95

97.21

94.6

333K

-2.62%

May 11
97.16
97.42

97.95

96.27

394K

-0.78%

May 10
97.92
97.78

99.3

97.78

417K

0.46%

May 7
97.47
97.78

98.35

97.22

497K

-0.19%

May 6
97.66
97.42

98.05

96.98

424K

0.35%

May 5
97.32
98.35

98.35

96.89

598K

-0.46%

May 4
97.77
96.08

97.95

95.92

421K

1.22%

May 3
96.59
95.76

97.4

94.96

508K

1.85%

Apr 30
94.84
94.46

95.43

94.41

630K

0.20%

Apr 29
94.65
94.96

95.57

94.33

323K

0.13%

Apr 28
94.53
94.66

95.29

94.06

363K

0.20%

Apr 27
94.34
94.04

94.54

93.02

371K

0.24%

Apr 26
94.11
94.95

95.52

94.03

381K

-0.7%

Apr 23
94.77
94.39

95.08

94.05

391K

0.69%

Apr 22
94.12
94.42

95.03

94

465K

-0.4%

Apr 21
94.5
93.61

95.04

93.17

517K

1.19%

Apr 20
93.39
93.3

94.75

92.99

571K

0.33%

Apr 19
93.08
93.29

93.65

92.32

716K

-0.42%

Apr 16
93.47
92.37

93.55

92.03

646K

2.47%

Apr 15
91.22
91.05

91.53

90.25

512K

0.70%

Apr 14
90.59
90.59

91.38

90.04

528K

-0.71%

Apr 13
91.24
91.76

91.9

90.77

496K

-0.94%

Apr 12
92.11
91.88

93.36

91.57

596K

0.38%

Apr 9
91.76
91.85

92.18

90.51

694K

0%

Apr 8
91.76
90.14

92.33

89.19

955K

1.72%

Apr 7
90.21
93.31

93.99

89.18

1.2M

-4.38%

Apr 6
94.34
93.94

94.86

93.33

780K

0.33%

Apr 5
94.03
93.21

94.29

92.61

407K

1.73%

Apr 1
92.43
92.2

92.86

91.11

424K

0.63%

Mar 31
91.85
93.49

94.28

91.82

949K

-1.94%

Mar 30
93.67
94.82

94.93

93.37

518K

-1.18%

Mar 29
94.79
94.21

95.56

93.77

492K

0.46%

Mar 26
94.36
91.98

94.4

91.63

462K

3.04%

Mar 25
91.58
90.65

91.85

89.16

484K

1.44%

Mar 24
90.28
88.92

91.14

88.68

546K

1.47%

Mar 23
88.97
88.72

90.71

88.27

514K

0.24%

Mar 22
88.76
87.69

89.06

87.19

354K

0.92%

Mar 19
87.95
89.17

89.17

87.7

1.2M

-1.14%

Mar 18
88.96
87.75

89.32

87.42

427K

1.11%

Mar 17
87.98
87.98

88.64

87.08

401K

-0.09%

Mar 16
88.06
89.05

89.34

87.31

502K

-1.08%

Mar 15
89.02
88.04

89.03

87.31

371K

1.76%

Mar 12
87.48
87.08

87.79

86.68

415K

0.69%

Mar 11
86.88
88.68

89.14

86.77

518K

-1.43%

Mar 10
88.14
86.16

88.66

85.82

661K

2.61%

Mar 9
85.9
86.71

87.52

85.79

650K

0.34%

Mar 8
85.61
83.54

86.68

83.36

711K

2.50%

Mar 5
83.52
80.87

83.87

80.09

660K

3.92%

Mar 4
80.37
81.14

82.4

79.87

848K

-0.91%

Mar 3
81.11
82.02

82.12

80.87

647K

-0.82%

Mar 2
81.78
81.18

82.34

80.18

721K

0.85%

Mar 1
81.09
80.34

81.83

80.34

602K

1.82%

Feb 26
79.64
80.75

80.89

79.07

1.0M

-0.72%

Feb 25
80.22
80.8

81.82

80.14

499K

-1.18%

Feb 24
81.18
81.96

82.05

80.71

521K

-0.47%

Feb 23
81.56
82.63

82.63

80.59

690K

-1.2%

Feb 22
82.55
82.41

83.16

81.47

588K

-0.67%

Feb 19
83.11
84.82

85.2

82.89

716K

-1.88%

Feb 18
84.7
85.22

85.85

84.51

487K

-1.51%

Feb 17
86
85.17

86.2

84.65

368K

0.13%

Feb 16
85.89
87.15

87.23

85.47

378K

-1.05%

Feb 12
86.8
86.64

87.39

86.39

273K

-0.06%

Feb 11
86.85
86.49

86.97

85.96

395K

0.68%

Feb 10
86.26
86

86.4

84.88

394K

0.94%

Feb 9
85.46
87.34

87.39

85.46

410K

-2.11%

Feb 8
87.3
87.13

87.6

86.56

469K

0.97%

Feb 5
86.46
85.45

86.57

85.25

545K

1.73%

Feb 4
84.99
84.12

85.29

84

541K

1.03%

Feb 3
84.12
85.15

86.02

83.93

519K

-1.2%

Feb 2
85.14
84.18

85.72

84.11

451K

1.77%

Feb 1
83.66
83.15

83.95

81.84

781K

1.44%

Jan 29
82.47
83.83

84.08

82.12

1.1M

-2.51%

Jan 28
84.59
85.81

86.38

84.55

681K

-0.93%

Jan 27
85.38
85.56

86.34

84.44

715K

-1.55%

Jan 26
86.72
88.01

88.01

86.15

500K

-0.61%

Jan 25
87.25
86.9

87.36

85.73

589K

0.32%

Jan 22
86.97
86.33

87.68

85.47

499K

0.06%

Jan 21
86.92
87.22

87.64

86.33

593K

0.05%

Jan 20
86.88
87.48

87.89

86.34

850K

-0.06%

Jan 19
86.93
86.8

87.98

86.2

956K

0.77%

Jan 15
86.27
85.74

87.48

84.75

747K

-0.06%

Jan 14
86.32
87.34

88.28

86.3

596K

-1.63%

Jan 13
87.75
89.91

89.96

87.67

784K

-1.63%

Jan 12
89.2
87.85

89.66

87.47

702K

1.10%

Jan 11
88.23
87.42

89

87.23

724K

0.25%

Jan 8
88.01
86.91

88.25

86.1

889K

-0.03%

Jan 7
88.04
88.56

89.26

87.51

1.0M

0.85%

Jan 6
87.3
89

89.57

86.02

1.4M

-2%

Jan 5
89.08
89.01

90.07

88.42

625K

0.11%

Jan 4
88.98
91.25

91.77

88.51

497K

-1.98%

Dec 31
90.78
90.39

91.22

89.82

486K

0.31%

Dec 30
90.5
90.25

91.38

89.97

263K

0.78%

Dec 29
89.8
90.86

90.87

88.98

286K

-0.84%

Dec 28
90.56
90.84

91.49

90.51

386K

0.56%

Dec 24
90.06
89.2

90.28

89.04

121K

0.75%

Dec 23
89.39
89.46

89.94

88.89

286K

0.30%

Dec 22
89.12
88.8

89.47

88.06

471K

0.89%

Dec 21
88.33
87.5

88.43

86.82

401K

-0.76%

Dec 18
89.01
89.99

89.99

87.04

1.5M

-0.5%

Dec 17
89.46
87.39

89.61

86.7

694K

3.30%

Dec 16
86.6
87.51

87.71

86.29

498K

-0.41%

Dec 15
86.96
86.73

87.37

86.26

345K

0.60%

Dec 14
86.44
86.53

87.12

86.17

442K

-0.09%

Dec 11
86.52
86.56

87.5

85.9

331K

-0.63%

Dec 10
87.07
88.13

88.25

86.22

495K

-1.54%

Dec 9
88.43
88

88.64

87.16

540K

0.89%

Dec 8
87.65
86.73

87.67

86.44

308K

1.04%

Dec 7
86.75
86.81

87.49

86.37

351K

-0.33%

Dec 4
87.04
87.1

87.93

86.81

289K

0.16%

Dec 3
86.9
87

87.75

86.56

313K

-0.24%

Dec 2
87.11
88.29

88.83

86.57

381K

-1.6%

Dec 1
88.53
88.96

89.68

87.93

377K

0.59%

Nov 30
88.01
87.17

88.47

86.38

527K

0.39%

Nov 27
87.67
87.45

88

86.73

145K

0.68%

Nov 25
87.08
88.34

88.52

86.84

658K

-1.79%

Nov 24
88.67
89.73

89.92

88.43

504K

-0.28%

Nov 23
88.92
89.98

89.98

88.42

527K

-0.69%

Nov 20
89.54
89.18

89.93

88.16

360K

0.41%

Nov 19
89.17
89.19

89.89

88.1

337K

-0.32%

Nov 18
89.46
89.82

90.34

88.81

321K

-0.17%

Nov 17
89.61
89.3

89.62

88.28

353K

-0.67%

Nov 16
90.21
90.79

91.13

89.13

347K

0.19%

Nov 13
90.04
89.35

90.69

89.28

227K

1.02%

Nov 12
89.13
89.26

89.66

88.06

434K

-0.39%

Nov 11
89.48
90.61

91.13

88.81

627K

-0.73%

Nov 10
90.14
89.8

91.2

89.54

517K

0.38%

Nov 9
89.8
96.01

98.35

89.46

654K

-2.93%

Nov 6
92.51
91.87

92.81

91.27

255K

1.09%

Nov 5
91.51
91.81

92.82

91.32

471K

1.31%

Nov 4
90.33
88.31

90.63

86.87

383K

2.47%

Nov 3
88.15
89.3

89.55

87.81

496K

0.05%

Nov 2
88.11
86.07

88.14

85.77

459K

4.06%

Oct 30
84.67
84.63

85.8

83.45

679K

-0.61%

Oct 29
85.19
83.61

85.82

83.13

512K

1.98%

Oct 28
83.54
84.23

85.65

83.48

742K

-2.94%

Oct 27
86.07
87.73

88.2

86

611K

-1.96%

Oct 26
87.79
88.5

89.19

86.91

408K

-2.13%

Oct 23
89.7
89.83

90.3

88.67

471K

0.63%

Oct 22
89.14
89.46

89.5

88.32

447K

-0.07%

Oct 21
89.2
89.53

90.52

89.2

413K

0.01%

Oct 20
89.19
88.92

89.64

88.62

539K

1.13%

Oct 19
88.19
89.92

90.5

87.81

399K

-1.92%

Oct 16
89.92
89.55

90.6

89.4

430K

0.41%

Oct 15
89.55
87.64

89.75

87.14

422K

0.77%

Oct 14
88.87
88.02

89.22

88.02

484K

0.93%

Oct 13
88.05
87.93

88.35

87.33

666K

-0.09%

Oct 12
88.13
87.98

89.07

86.87

627K

1.02%

Oct 9
87.24
87.37

88.36

86.37

752K

0.61%

Oct 8
86.71
88.32

90.84

86.05

1.1M

-0.73%

Oct 7
87.35
86.87

87.45

83.73

1.2M

3.59%

Oct 6
84.32
85.18

85.98

84.08

755K

-0.12%

Oct 5
84.42
83.52

85.33

83.35

501K

2.15%

Oct 2
82.64
81.11

83.48

81.03

365K

0.29%

Oct 1
82.4
82.8

83.66

81.57

624K

-0.53%

Sep 30
82.84
82.63

83.31

82.08

690K

0.64%

Sep 29
82.31
82.48

83

81.7

528K

-0.22%

Sep 28
82.49
81.94

83.25

81.94

382K

1.69%

Sep 25
81.12
79.41

81.55

79.04

544K

1.77%

Sep 24
79.71
78.97

80.21

78.9

380K

0.67%

Sep 23
79.18
80.19

80.64

78.92

504K

-1.63%

Sep 22
80.49
79.33

80.87

78.97

448K

1.62%

Sep 21
79.21
80.2

81.12

78.12

565K

-3.34%

Sep 18
81.95
83.82

84.66

81.16

980K

-2.21%

Sep 17
83.8
83.43

84.22

82.9

408K

-0.93%

Sep 16
84.59
85.41

86.03

84.49

430K

-0.68%

Sep 15
85.17
84.85

85.49

84.7

467K

0.79%

Sep 14
84.5
84.5

85.44

84.28

378K

0.90%

Sep 11
83.75
83.49

84.13

82.59

373K

1.18%

Sep 10
82.77
83.33

84.35

82.75

492K

-0.58%

Sep 9
83.25
82

83.99

82

480K

2.61%

Sep 8
81.13
83.64

83.73

81.01

618K

-3.97%

Sep 4
84.48
85.5

86.04

83.32

421K

-0.47%

Sep 3
84.88
87.62

87.8

83.98

510K

-2.41%

Sep 2
86.98
86.55

87.23

86.17

641K

0.61%

Sep 1
86.45
84.8

86.47

84.16

473K

1.98%

Aug 31
84.77
85.6

85.81

84.75

538K

-1.11%

Aug 28
85.72
86.43

86.43

85.41

416K

-0.49%

Aug 27
86.14
86.36

87

85.84

368K

0.27%

Aug 26
85.91
85.75

86.46

85.29

574K

0.19%

Aug 25
85.75
86.64

86.64

85.33

415K

-0.45%

Aug 24
86.14
86.04

86.95

85.79

518K

0.49%

Aug 21
85.72
84.62

85.76

84.36

743K

0.98%

Aug 20
84.89
84.01

85.01

84.01

308K

-0.06%

Aug 19
84.94
85.46

85.48

84.69

351K

-0.25%

Aug 18
85.15
84.83

85.91

84.69

493K

0.19%

Aug 17
84.99
84.76

85.67

84.33

479K

0.88%

Aug 14
84.25
83.89

84.95

83.86

319K

-0.26%

Aug 13
84.47
84.11

85.06

84.11

355K

-0.34%

Aug 12
84.76
84.87

85.3

84.42

396K

0.95%

Aug 11
83.96
84.76

85.34

83.72

395K

0.02%

Aug 10
83.94
84.17

84.86

83.85

344K

-0.45%

Aug 7
84.32
83.66

84.32

83.54

383K

0.45%

Aug 6
83.94
84.23

84.28

83.31

377K

-0.45%

Aug 5
84.32
83.51

84.75

83.26

430K

1.64%

Aug 4
82.96
82

83.06

81.28

542K

0.79%

Aug 3
82.31
81.97

82.72

81.58

420K

0.88%

Jul 31
81.59
81.47

81.65

79.83

1.0M

0.02%

Jul 30
81.57
81.57

81.91

80.33

547K

-1.13%

Jul 29
82.5
81.41

83.07

81.41

728K

1.44%

Jul 28
81.33
82.74

82.94

80.54

965K

0.51%

Jul 27
80.92
79.99

86.48

79.68

1.6M

1.54%

Jul 24
79.69
78.32

79.82

78.22

884K

2%

Jul 23
78.13
78.32

79.27

77.85

732K

-0.46%

Jul 22
78.49
77.33

78.57

76.99

592K

1.45%

Jul 21
77.37
77.09

78.15

76.82

508K

0.77%

Jul 20
76.78
77.79

78.48

76.53

433K

-1.56%

Jul 17
78
77.71

78.63

77.55

442K

0.76%

Jul 16
77.41
76.9

77.66

76.7

953K

0.42%

Jul 15
77.09
76.96

77.31

75.92

543K

1.50%

Jul 14
75.95
74.71

76.09

74.32

526K

1.67%

Jul 13
74.7
76.07

76.64

74.67

605K

-1.33%

Jul 10
75.71
74.83

75.79

74.14

318K

1.58%

Jul 9
74.53
75.43

75.43

73.6

361K

-0.57%

Jul 8
74.96
75.77

76.23

74.3

559K

-0.93%

Jul 7
75.66
75.37

76.16

75

547K

-0.49%

Jul 6
76.03
76.38

76.52

75.28

397K

1.54%

Jul 2
74.88
75.47

76.4

74.73

377K

1.04%

Jul 1
74.11
75.07

75.19

73.72

415K

-1.27%

Jun 30
75.06
73.85

75.37

73.69

517K

1.61%

Jun 29
73.87
71.86

74.27

71.78

483K

3.31%

Jun 26
71.5
73.62

74.18

71.44

2.6M

-3.44%

Jun 25
74.05
73.01

74.13

72.18

464K

1.30%

Jun 24
73.1
73.97

74.49

73.03

1.1M

-2.31%

Jun 23
74.83
76.86

76.96

74.76

761K

-1.24%

Jun 22
75.77
75.16

75.8

73.96

430K

0.46%

Jun 19
75.42
76.51

77.24

75.2

814K

-0.01%

Jun 18
75.43
75.69

76.4

75.24

491K

-0.91%

Jun 17
76.12
76.87

77

75.86

376K

-0.43%

Jun 16
76.45
77.33

77.43

74.8

439K

2.34%

Jun 15
74.7
71.32

75.16

71.19

473K

1.78%

Jun 12
73.39
74

74.88

71.96

737K

2.16%

Jun 11
71.84
77.46

77.48

71.8

571K

-9.32%

Jun 10
79.22
79.23

80.1

78.12

695K

0%

Jun 9
79.22
78.89

79.85

78.25

478K

-0.68%

Jun 8
79.76
78.07

79.78

77.55

561K

1.48%

Jun 5
78.6
79

79.65

78.4

618K

1.50%

Jun 4
77.44
77.87

78.1

76.41

810K

-0.87%

Jun 3
78.12
75.52

78.65

75.48

1.1M

3.91%

Jun 2
75.18
73.93

75.38

73.63

500K

1.46%

Jun 1
74.1
74.83

74.84

73.93

615K

-0.91%

May 29
74.78
73.87

75.06

73.06

779K

0.71%

May 28
74.25
74.32

74.78

72.96

523K

1.16%

May 27
73.4
72.69

73.77

72.52

469K

2.51%

May 26
71.6
71.79

72.06

70.91

480K

2.61%

May 22
69.78
69.65

69.97

68.99

411K

0.17%

May 21
69.66
69.2

69.95

69.03

612K

0.16%

May 20
69.55
69.91

71.12

69.32

601K

0.88%

May 19
68.94
69.2

70.07

68.89

449K

-1.08%

May 18
69.69
69.23

70.12

68.34

522K

4.47%

May 15
66.71
65.9

66.9

65.34

1.2M

0.36%

May 14
66.47
64.6

66.72

62.98

681K

0.91%

May 13
65.87
68.01

68.34

65.2

620K

-3.97%

May 12
68.59
69.74

70.4

68.51

533K

-1.02%

May 11
69.3
67.99

69.98

67.7

876K

0.68%

May 8
68.83
68.52

69.21

68.02

435K

1.97%

May 7
67.5
67.54

67.75

66.64

416K

1.58%

May 6
66.45
66.99

67.48

66.09

534K

-0.36%

May 5
66.69
65.5

67.33

65.26

552K

2.96%

May 4
64.77
63.76

65.25

62.99

468K

1.08%

May 1
64.08
64.91

65.19

62.94

660K

-3.51%

Apr 30
66.41
66.14

67.1

65.2

1.7M

-1.86%

Apr 29
67.67
68.64

68.71

67.5

924K

1.18%

Apr 28
66.88
68.57

69.36

66.67

959K

-0.31%

Apr 27
67.09
65.46

67.66

65.09

482K

3.14%

Apr 24
65.05
64.58

65.46

63.73

710K

1.69%

Apr 23
63.97
64.47

65.81

63.91

496K

-0.05%

Apr 22
64
64.32

64.56

63.34

475K

1.88%

Apr 21
62.82
62.55

63.64

62.39

464K

-2.41%

Apr 20
64.37
64.87

65.96

64.02

577K

-2.26%

Apr 17
65.86
65.14

67.78

65.14

880K

1.93%

Apr 16
64.61
64.71

65.08

62.81

627K

0.44%

Apr 15
64.33
64.19

65.32

63

618K

-3.65%

Apr 14
66.77
66.25

67.75

66.19

914K

3.14%

Apr 13
64.74
65

65.34

62.6

733K

-1.63%

Apr 9
65.81
65.82

69.14

65.27

1.2M

1.61%

Apr 8
64.77
64

65.06

61.22

1.1M

3.71%

Apr 7
62.45
62.63

64.1

61.28

1.4M

4.47%

Apr 6
59.78
60.14

60.32

58.53

865K

4.99%

Apr 3
56.94
57.35

59.45

56.05

689K

-1.61%

Apr 2
57.87
56.52

59.11

55.85

834K

1.35%

Apr 1
57.1
56.83

58.49

56.56

989K

-4.03%

Mar 31
59.5
60.86

61.15

58.45

1.2M

-2.62%

Mar 30
61.1
59.86

61.63

58.87

1.1M

1.88%

Mar 27
59.97
59.07

60.76

57.82

819K

-2.46%

Mar 26
61.48
59.08

61.92

58.2

1.1M

7.11%

Mar 25
57.4
54.86

59.46

53.77

837K

5.85%

Mar 24
54.23
49.31

54.37

48.48

800K

15.85%

Mar 23
46.81
47.68

49.75

43.73

1.4M

-5.32%

Mar 20
49.44
53.66

53.66

48.65

1.7M

-2.79%

Mar 19
50.86
53.16

55.55

49.55

1.2M

-4.04%

Mar 18
53
62.2

64.51

42.85

1.8M

-19.65%

Mar 17
65.96
58.97

66.32

57.1

2.5M

14.06%

Mar 16
57.83
57.43

59.65

57.05

1.8M

-8.66%

Mar 13
63.31
62.58

65.96

58.04

1.7M

5.92%

Mar 12
59.77
59.18

61.73

57.1

982K

-5.86%

Mar 11
63.49
65.27

65.28

62.37

762K

-5.3%

Mar 10
67.04
67.11

67.11

64.04

867K

2.68%

Mar 9
65.29
64.47

66.73

63.5

1.1M

-4.28%

Mar 6
68.21
65.85

68.4

65.32

902K

0.50%

Mar 5
67.87
68.13

68.61

66.67

568K

-2.74%

Mar 4
69.78
67.92

69.88

67.09

661K

5.41%

Mar 3
66.2
66.16

67.7

65.21

717K

0.27%

Mar 2
66.02
64.38

66.07

63.22

931K

2.98%

Feb 28
64.11
63.96

64.38

62.44

1.3M

-2.98%

Feb 27
66.08
68.18

69.14

66.04

633K

-4.87%

Feb 26
69.46
70.95

71.52

69.27

488K

-1.6%

Feb 25
70.59
72.96

72.96

70.5

653K

-3.02%

Feb 24
72.79
71.69

73.27

71.39

570K

-1.29%

Feb 21
73.74
73.79

74.06

73.34

382K

-0.78%

Feb 20
74.32
74

74.92

73.65

442K

0.03%

Feb 19
74.3
74.44

74.92

74.26

391K

0%

Feb 18
74.3
75.3

75.3

74.01

244K

-1.51%

Feb 14
75.44
75.46

76.08

75.21

286K

0.12%

Feb 13
75.35
75.07

75.42

74.66

253K

0.08%

Feb 12
75.29
75.3

75.55

74.65

371K

0.95%

Feb 11
74.58
73.93

74.85

73.79

432K

1.18%

Feb 10
73.71
74.9

74.9

73.34

618K

-2.11%

Feb 7
75.3
74.85

75.33

74.3

762K

0.11%

Feb 6
75.22
76.43

76.46

74.97

460K

-1.36%

Feb 5
76.26
75.77

76.46

75.46

479K

1.69%

Feb 4
74.99
73.77

75.22

73.69

538K

2.95%

Feb 3
72.84
71.9

73.11

71.74

588K

2.06%

Jan 31
71.37
71.38

71.9

70.85

1.2M

-0.72%

Jan 30
71.89
71.8

72.01

70.9

382K

-0.69%

Jan 29
72.39
73.46

73.46

72.37

267K

-0.81%

Jan 28
72.98
72.21

73.33

72.1

400K

1.57%

Jan 27
71.85
71.57

72.28

71.51

388K

-1.62%

Jan 24
73.03
74.32

74.32

72.72

423K

-1.38%

Jan 23
74.05
73.93

74.26

73.02

652K

0.07%

Jan 22
74
74.21

74.5

73.74

745K

0.12%

Jan 21
73.91
74.12

74.56

73.8

806K

-0.71%

Jan 17
74.44
74.76

74.92

73.99

440K

-0.33%

Jan 16
74.69
73.68

74.84

73.45

579K

1.88%

Jan 15
73.31
73.44

74.3

72.89

612K

-0.6%

Jan 14
73.75
74.18

74.18

73.52

485K

-0.63%

Jan 13
74.22
73.31

74.31

73.17

488K

1.62%

Jan 10
73.04
74

74

72.65

630K

-0.83%

Jan 9
73.65
73.72

74.93

73.49

1.0M

-0.09%

Jan 8
73.72
76

76.83

73.52

1.1M

-1.67%

Jan 7
74.97
75.04

75.87

74.56

1.4M

0.28%

Jan 6
74.76
74.67

75.61

74.21

850K

-0.52%

Jan 3
75.15
75.1

75.73

74.95

656K

-1.09%

Jan 2
75.98
77.04

77.47

75.48

846K

-1.02%

Dec 31
76.76
75.87

76.83

75.87

789K

0.77%

Dec 30
76.17
76.12

76.5

75.81

367K

0.07%

Dec 27
76.12
76.06

76.47

75.66

375K

0.42%

Dec 26
75.8
75.61

75.85

75.07

336K

0.50%

Dec 24
75.42
75.21

75.6

74.98

119K

0.24%

Dec 23
75.24
74.74

75.25

74.09

487K

0.68%

Dec 20
74.73
75.02

75.41

74.41

1.6M

0.07%

Dec 19
74.68
74.46

74.7

73.88

782K

0.55%

Dec 18
74.27
75.5

75.5

73.5

410K

-1.3%

Dec 17
75.25
75.46

75.66

74.86

362K

-0.01%

Dec 16
75.26
75.35

75.85

75.04

429K

0.21%

Dec 13
75.1
75.53

76.1

74.94

432K

-0.62%

Dec 12
75.57
74.56

75.8

74.44

407K

1.40%

Dec 11
74.53
74.6

74.81

74

332K

0.19%

Dec 10
74.39
74.27

74.89

74.08

336K

-0.03%

Dec 9
74.41
74.39

74.83

74.17

376K

-0.09%

Dec 6
74.48
74.15

74.92

74.08

495K

1.58%

Dec 5
73.32
72.93

73.46

72.78

505K

0.71%

Dec 4
72.8
73.3

74.47

72.73

855K

0.04%

Dec 3
72.77
72.31

73.11

72.12

744K

-0.79%

Dec 2
73.35
73.94

73.94

73.2

766K

-0.52%

Nov 29
73.73
74.68

74.83

73.61

298K

-1.56%

Nov 27
74.9
74.63

75.13

74.06

782K

0.52%

Nov 26
74.51
74.05

74.67

73.65

5.7M

0.99%

Nov 25
73.78
72.65

73.9

72.42

763K

2.05%

Nov 22
72.3
72.07

72.51

71.86

631K

0.53%

Nov 21
71.92
73

73.22

71.9

679K

-1.44%

Nov 20
72.97
73.88

74.39

72.85

918K

-1.35%

Nov 19
73.97
73.81

74.28

73.29

644K

0.30%

Nov 18
73.75
74.82

74.94

73.54

569K

-1.59%

Nov 15
74.94
75.01

75.25

74.66

531K

0.48%

Nov 14
74.58
73.68

74.92

73.68

484K

1.15%

Nov 13
73.73
74

74.04

73.31

750K

-0.98%

Nov 12
74.46
75.34

75.34

74.22

678K

-0.72%

Nov 11
75
75.17

75.5

74.74

502K

-0.82%

Nov 8
75.62
74.1

75.88

73.93

1.3M

2.36%

Nov 7
73.88
74.19

74.43

73.55

504K

0.20%

Nov 6
73.73
73.45

73.77

73.11

369K

0.14%

Nov 5
73.63
73.69

74.59

73.35

671K

0.11%

Nov 4
73.55
73.57

73.77

73.04

368K

0.60%

Nov 1
73.11
72.91

73.41

72.5

443K

0.94%

Oct 31
72.43
72.83

73.13

72.12

1.1M

-1.01%

Oct 30
73.17
72.85

73.29

72.53

373K

0.21%

Oct 29
73.02
71.7

73.11

71.61

728K

1.30%

Oct 28
72.08
71.38

72.27

71.22

546K

1.45%

Oct 25
71.05
70.47

71.49

70.1

582K

0.75%

Oct 24
70.52
70.41

70.99

69.73

532K

0.47%

Oct 23
70.19
70.91

71.25

69.73

553K

-0.52%

Oct 22
70.56
70.1

71.33

69.98

773K

0.77%

Oct 21
70.02
70.09

70.41

69.51

570K

0.86%

Oct 18
69.42
68.84

69.65

68.54

666K

0.92%

Oct 17
68.79
68.63

69.01

68.28

270K

0.70%

Oct 16
68.31
68.47

68.91

68.13

328K

-0.07%

Oct 15
68.36
68.28

68.5

67.49

393K

0.78%

Oct 14
67.83
68.08

68.34

67.62

271K

-0.5%

Oct 11
68.17
68.7

69.4

68.03

534K

0.04%

Oct 10
68.14
66.95

68.5

66.83

444K

1.87%

Oct 9
66.89
67.1

67.22

66.36

532K

0.83%

Oct 8
66.34
67.4

67.4

66.29

586K

-2.46%

Oct 7
68.01
68.46

68.87

67.94

534K

-0.73%

Oct 4
68.51
67.57

68.65

67.44

448K

1.68%

Oct 3
67.38
67.64

68.35

66.55

927K

0.18%

Oct 2
67.26
65.09

68.45

64

1.3M

0.13%

Oct 1
67.17
69.28

70.49

67.1

785K

-2.38%

Sep 30
68.81
68.79

68.99

68.29

561K

0.25%

Sep 27
68.64
68.81

69.15

68.3

400K

0.16%

Sep 26
68.53
68.1

68.89

67.79

603K

0.57%

Sep 25
68.14
67.35

68.23

67.13

449K

1.32%

Sep 24
67.25
67.67

68.07

66.89

444K

-0.36%

Sep 23
67.49
67.99

68.62

67.48

458K

-1.37%

Sep 20
68.43
69.2

69.29

68.39

1.4M

-0.64%

Sep 19
68.87
68.15

69.04

67.87

590K

1.37%

Sep 18
67.94
67.25

68.11

66.94

700K

1.15%

Sep 17
67.17
66.97

67.36

66.54

669K

-0.06%

Sep 16
67.21
68.75

68.98

67.08

462K

-3.06%

Sep 13
69.33
69.13

69.9

68.72

541K

0.73%

Sep 12
68.83
68.49

68.92

67.83

499K

1.04%

Sep 11
68.12
67.73

68.14

67.19

537K

0.66%

Sep 10
67.67
67.59

67.67

66.39

579K

-0.25%

Sep 9
67.84
68.33

68.33

67.24

583K

-0.4%

Sep 6
68.11
67.9

68.36

67.26

482K

0.56%

Sep 5
67.73
68.26

68.41

67.52

632K

0.42%

Sep 4
67.45
67.42

67.69

66.85

533K

1.29%

Sep 3
66.59
67.29

67.38

66.25

521K

-1.6%

Aug 30
67.67
67.79

67.96

67.35

350K

0.56%

Aug 29
67.29
67.2

67.71

67.06

448K

1.28%

Aug 28
66.44
65.82

66.82

65.53

1.2M

0.68%

Aug 27
65.99
67.17

67.17

65.94

559K

-1.08%

Aug 26
66.71
66.96

66.96

66.06

489K

0.57%

Aug 23
66.33
67.7

67.93

66.07

493K

-2.37%

Aug 22
67.94
68.29

68.75

67.35

694K

-0.35%

Aug 21
68.18
67.75

68.34

67.39

646K

1.84%

Aug 20
66.95
67.87

67.87

66.64

839K

-1.82%

Aug 19
68.19
68.94

69.31

67.34

550K

-0.06%

Aug 16
68.23
67.26

68.49

67.13

1.8M

2.11%

Aug 15
66.82
66.66

67.04

65.91

673K

0.65%

Aug 14
66.39
67.14

67.74

66.19

703K

-2.77%

Aug 13
68.28
66.98

69.22

66.66

573K

1.65%

Aug 12
67.17
68.18

68.63

67.05

630K

-1.78%

Aug 9
68.39
69.33

69.62

67.73

669K

-1.61%

Aug 8
69.51
68.72

69.54

68.72

1.0M

2.04%

Aug 7
68.12
66.04

68.37

65.93

876K

1.82%

Aug 6
66.9
65.37

66.94

65.34

698K

2.86%

Aug 5
65.04
65.18

65.55

64.64

626K

-1.72%

Aug 2
66.18
65.99

66.44

65.15

487K

0.09%

Aug 1
66.12
67.73

68.43

65.93

940K

-2.52%

Jul 31
67.83
67.71

68.86

67.39

1.1M

-0.72%

Jul 30
68.32
67.43

68.49

67.43

531K

0.51%

Jul 29
67.97
67.26

68.07

66.97

580K

1.15%

Jul 26
67.2
66.49

67.41

66.17

537K

1.13%

Jul 25
66.45
66.55

66.73

66

641K

-0.15%

Jul 24
66.55
65.62

66.76

65.49

687K

1.17%

Jul 23
65.78
65.52

65.82

64.16

1.2M

1.06%

Jul 22
65.09
65

68.27

64.74

2.6M

4.50%

Jul 19
62.29
62.3

62.72

62.06

1.0M

0.19%

Jul 18
62.17
62.37

62.48

61.65

621K

-0.43%

Jul 17
62.44
62.4

62.77

61.82

839K

-0.03%

Jul 16
62.46
62.14

62.98

62.07

574K

0.74%

Jul 15
62
61.46

62.07

61.06

430K

0.44%

Jul 12
61.73
61.05

61.89

61.05

543K

1%

Jul 11
61.12
60.86

61.2

60.65

343K

0.51%

Jul 10
60.81
61.53

61.72

60.75

477K

-0.65%

Jul 9
61.21
61.25

61.47

60.87

585K

-0.41%

Jul 8
61.46
62.08

62.28

61.28

450K

-1.25%

Jul 5
62.24
61.84

62.32

61.46

365K

-0.1%

Jul 3
62.3
61.69

62.43

61.67

283K

1.33%

Jul 2
61.48
61.49

62.07

61.25

509K

0.10%

Jul 1
61.42
61.67

62.07

61.19

917K

0.51%

Jun 28
61.11
60.17

61.44

60.11

941K

2.16%

Jun 27
59.82
59.46

60.04

59.24

592K

1.01%

Jun 26
59.22
59.89

60.11

59.13

504K

-0.97%

Jun 25
59.8
61.61

62.21

59.69

840K

-2.95%

Jun 24
61.62
61.9

62.28

61.5

498K

-0.36%

Jun 21
61.84
61.17

62.13

61.17

1.2M

0.59%

Jun 20
61.48
61.09

61.52

59.96

690K

1.77%

Jun 19
60.41
61.11

61.28

60.03

445K

-1%

Jun 18
61.02
60.6

61.17

60.14

611K

1.45%

Jun 17
60.15
60.47

60.7

60

434K

-0.64%

Jun 14
60.54
60.96

61.15

60.27

378K

-0.74%

Jun 13
60.99
60.83

61.25

60.7

421K

0.58%

Jun 12
60.64
59.94

60.76

59.71

357K

1.17%

Jun 11
59.94
60

60.66

59.81

465K

0.69%

Jun 10
59.53
59.62

59.75

58.99

375K

0.20%

Jun 7
59.41
58.91

59.96

58.91

584K

1.31%

Jun 6
58.64
57.24

58.9

57.24

486K

2.46%

Jun 5
57.23
56.68

57.82

56.23

657K

1.67%

Jun 4
56.29
55.25

56.37

55.03

943K

3.40%

Jun 3
54.44
53.53

54.69

53.4

869K

1.72%

May 31
53.52
53.89

54.14

53.4

541K

-1.55%

May 30
54.36
54.04

54.73

54.04

344K

0.70%

May 29
53.98
54.19

54.49

53.73

253K

-1.04%

May 28
54.55
55

55.29

54.51

234K

-0.82%

May 24
55
55.03

55.08

54.59

537K

0.71%

May 23
54.61
55.2

55.2

54.07

477K

-1.66%

May 22
55.53
55.54

55.83

55.19

549K

-0.04%

May 21
55.55
55.69

55.86

55.42

602K

0.40%

May 20
55.33
56.1

56.43

55.12

310K

-2.04%

May 17
56.48
56.76

57.44

56.33

328K

-1.02%

May 16
57.06
56.57

57.37

56.55

429K

1.01%

May 15
56.49
56.65

56.84

56.45

362K

-0.84%

May 14
56.97
56.73

57.41

56.63

476K

0.78%

May 13
56.53
57.69

57.69

56.05

598K

-3.75%

May 10
58.73
58.89

59.32

57.8

404K

-0.81%

May 9
59.21
59.1

59.43

58.38

364K

-0.59%

May 8
59.56
60.03

60.4

59.42

228K

-1.08%

May 7
60.21
60.42

60.86

59.72

302K

-1.28%

May 6
60.99
60.16

61.19

60.16

479K

-0.36%

May 3
61.21
60.21

61.39

60.09

314K

2.05%

May 2
59.98
59.25

60.01

59

337K

1.23%

May 1
59.25
60.82

60.92

59.25

319K

-2.31%

Apr 30
60.65
60.65

61.02

60.16

630K

-0.02%

Apr 29
60.66
60.35

61.23

60.2

413K

0.75%

Apr 26
60.21
59.54

60.6

59.25

727K

1.35%

Apr 25
59.41
60.71

60.75

59.4

633K

-2.46%

Apr 24
60.91
61.37

61.58

60.89

403K

-0.85%

Apr 23
61.43
61.24

61.7

60.91

480K

0.29%

Apr 22
61.25
61.28

61.62

61.18

380K

-0.33%

Apr 18
61.45
61.8

62.01

61.32

344K

-0.29%

Apr 17
61.63
61.92

61.95

61.31

431K

-0.1%

Apr 16
61.69
61.19

61.75

60.99

405K

1.25%

Apr 15
60.93
60.27

60.94

60.12

362K

0.49%

Apr 12
60.63
60.86

60.86

59.83

677K

0.31%

Apr 11
60.44
60.84

60.94

60.16

339K

-0.46%

Apr 10
60.72
60.18

60.98

60

734K

1.12%

Apr 9
60.05
60.02

60.35

59.88

659K

-0.46%

Apr 8
60.33
60.53

60.72

60.07

708K

0.50%

Apr 5
60.03
60.6

61.02

59.72

960K

-0.99%

Apr 4
60.63
61

64.13

59.98

3.0M

2.02%

Apr 3
59.43
59.46

59.6

58.99

946K

0.59%

Apr 2
59.08
58.87

59.14

58.27

537K

0.34%

Apr 1
58.88
58.35

59.34

58.35

529K

1.45%

Mar 29
58.04
58.2

58.49

57.86

686K

0.14%

Mar 28
57.96
57.38

58

57.23

539K

1.36%

Mar 27
57.18
57.56

57.91

56.54

523K

-0.71%

Mar 26
57.59
57.98

58.16

57.32

449K

0%