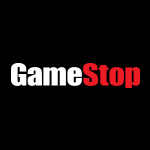 GameStop Corp
About
Profile
A global multichannel video game, consumer electronics and wireless services retailer with more than 7,400 stores worldwide
---
Headquarters
Grapevine, Texas, United States
---
The video game retailer surged 5% after posting an increase in sales for its latest quarter. GameStop reported revenue of $1.164 billion in the second quarter, up from $1.136 billion in the year-ago period.
Available for logged in users only.


The multiple price alert feature will smartly add or remove $1 if your alert was hit.
It's only available if you are logged in, a V.I.P. member or if you are using the AI chrome extension.

Contact us via Twitter if you are interested in trying it out.
GameStop rises after Ryan Cohen raises stake
Hot Stocks: CVNA rises on upbeat Q2 outlook; GME dips on firing CEO; AMZN, TEVA gain; SIG, GME fall
GameStop is lambasted by analysts after running through five CEOs in five years
GameStop slides after firing CEO, elevating Ryan Cohen to chairman slot
GameStop Non-GAAP EPS of -$0.14 misses by $0.02, revenue of $1.24B misses by $120M
GameStop Q1 Earnings Preview: Will cost cuts make up for slowing sales?
Earnings Week Ahead: NIO, DocuSign, GameStop, FuelCell and more
Catalyst Watch: Apple's WWDC event, OPEC fallout and REITs on display
GameStop collaborates with The Telos Foundation
Videogame sales fall again in April despite more console gains
Watch these stocks for a potential rally as short sellers get tested
GameStop gets back to its brick-and-mortar roots
Why did GameStop stock soar today? Everybody likes a profitable holiday quarter
GameStop rally stokes interest again in Bed Bath & Beyond, Virgin Galactic and AMC
7 stocks to watch on Wednesday: GameStop, Nike, Petco and more
GameStop stock surges 50% as investors enthused by surprise Q4 profit
GameStop soars 31% after the retailer records a surprise Q4 profit
GameStop Non-GAAP EPS of $0.16 beats by $0.29, revenue of $2.23B beats by $50M
GameStop earnings preview: Eyes on demand trends, valuation and cash burn
Earnings week ahead: Nike, Chewy, General Mills, GameStop and more
Earnings History
Date
EPS / Forecast
Revenue / Forecast
December 8, 2021

-1.39

/ -0.5175

1.3B

/ 1.19B
Beat!

September 8, 2021

-0.76

/ -0.665

1.18B

/ 1.12B
Beat!

August 26, 2021

-

/ -0.684

-

/ 1.04B
June 9, 2021

-0.45

/ -0.8225

1.28B

/ 1.16B
Beat!

May 27, 2021

-

/ -0.4526

-

/ 1.2B
March 23, 2021

1.34

/ 1.35

2.12B

/ 2.21B
December 8, 2020

-0.53

/ -0.8487

1B

/ 1.09B
November 25, 2020

-

/ -0.85

-

/ 1.09B
September 9, 2020

-1.4

/ -1.13

942M

/ 1.02B
Beat!

June 9, 2020

-1.61

/ -0.95

1.02B

/ 1.1B
May 28, 2020

-

/ -0.23

-

/ 1.15B
March 30, 2020

-

/ 0.79

-

/ 2.24B
December 10, 2019

-0.49

/ 0.11

1.44B

/ 1.62B
September 10, 2019

-0.32

/ -0.18

1.29B

/ 1.34B
June 4, 2019

0.07

/ -0.03

1.55B

/ 1.64B
April 2, 2019

1.6

/ 1.58

3.06B

/ 3.28B
November 30, 2018

0.67

/ 0.57

2.08B

/ 2.03B
Beat!

September 6, 2018

0.05

/ 0.07

1.65B

/ 1.61B
Beat!

May 31, 2018

0.38

/ 0.37

1.93B

/ 1.96B
March 28, 2018

2.02

/ 1.99

3.5B

/ 3.27B
Beat!

November 21, 2017

2.02

/ 0.47

1.99B

/ 1,992M
August 24, 2017

0.43

/ 0.27

1.69B

/ 1,716M
Date
Price
Open
High
Low
Vol
Change
ER
May 26
23.25
23.47

23.71

23.06

2.2M

-0.43%

May 25
23.35
23.5

23.69

22.71

2.5M

0.34%

May 24
23.27
23.13

23.52

22.73

1.9M

0.47%

May 23
23.16
23.89

23.9

22.8

3.8M

-4.34%

May 22
24.21
22.1

24.36

21.99

6.2M

9.75%

May 19
22.06
22.94

22.99

21.75

2.7M

-4.3%

May 18
23.05
22.9

23.3

22.68

2.1M

0.79%

May 17
22.87
21.99

23.25

21.9

4.6M

4%

May 16
21.99
21.5

22.1

21.42

2.5M

1.71%

May 15
21.62
20.62

21.63

20.49

2.6M

4.49%

May 12
20.69
20.83

20.98

20.23

2.0M

-0.91%

May 11
20.88
20.69

21.16

20.51

1.7M

0.58%

May 10
20.76
20.45

20.96

20.38

2.1M

2.57%

May 9
20.24
20.16

20.65

20.12

1.5M

-1.32%

May 8
20.51
20.46

20.99

20.09

2.4M

0.44%

May 5
20.42
19.62

20.88

19.51

4.4M

5.53%

May 4
19.35
19.25

19.48

18.92

2.0M

2.38%

May 3
18.9
18.56

19.2

18.53

3.2M

1.72%

May 2
18.58
18.45

18.58

18.06

1.9M

0.16%

May 1
18.55
19.16

19.25

18.46

2.4M

-3.84%

Apr 28
19.29
18.92

19.72

18.88

2.8M

1.85%

Apr 27
18.94
18.75

19.34

18.72

2.2M

1.55%

Apr 26
18.65
18.98

19.23

18.65

2.3M

-1.84%

Apr 25
19
19.74

20.04

18.91

2.6M

-4.67%

Apr 24
19.93
20.15

20.41

19.81

2.7M

-2.73%

Apr 21
20.49
20.2

20.62

20.1

2.1M

1.34%

Apr 20
20.22
20.88

21.57

20.06

3.0M

-5.11%

Apr 19
21.31
21.28

21.87

20.96

2.5M

-1.39%

Apr 18
21.61
22.14

22.32

21.5

2.7M

-3.01%

Apr 17
22.28
22.27

22.68

22.14

2.1M

-0.8%

Apr 14
22.46
22.74

23.25

22.32

2.3M

-0.4%

Apr 13
22.55
22.5

22.85

22.33

1.8M

1.30%

Apr 12
22.26
22.9

23.28

22.26

2.1M

-1.9%

Apr 11
22.69
22.57

23.17

22.42

2.5M

1.43%

Apr 10
22.37
21.85

22.43

21.82

2.2M

-0.13%

Apr 6
22.4
22

22.67

21.77

2.5M

1.50%

Apr 5
22.07
22.47

22.47

21.23

3.6M

-1.25%

Apr 4
22.35
22.75

23.14

22.09

3.4M

-3.54%

Apr 3
23.17
22.94

23.85

22.66

4.3M

0.65%

Mar 31
23.02
22.35

23.07

22.15

3.9M

2.31%

Mar 30
22.5
22.6

22.83

22.11

3.5M

0.18%

Mar 29
22.46
23.08

23.7

22.22

4.2M

-2.98%

Mar 28
23.15
22.97

23.54

22.22

5.7M

0.65%

Mar 27
23
23.99

24.01

22.69

4.6M

-4.09%

Mar 24
23.98
22.32

23.99

22.1

8.8M

6.20%

Mar 23
22.58
22.57

24.59

22.13

11.2M

-5.4%

Mar 22
23.87
26.6

27

23.05

66.8M

35.24%

Mar 21
17.65
17.15

18.35

17.14

15.9M

4.62%

Mar 20
16.87
16.65

17.27

16.25

4.5M

1.63%

Mar 17
16.6
16.62

16.72

15.92

5.1M

-0.95%

Mar 16
16.76
16

16.77

15.53

4.1M

5.08%

Mar 15
15.95
16.5

16.69

15.69

4.5M

-5.68%

Mar 14
16.91
17.37

17.41

16.4

3.1M

0.96%

Mar 13
16.75
16.77

17.35

16.52

3.0M

-2.9%

Mar 10
17.25
17.53

17.77

16.85

2.8M

-1.54%

Mar 9
17.52
18.07

18.38

17.48

2.7M

-3.58%

Mar 8
18.17
18.05

18.38

17.63

3.3M

0.61%

Mar 7
18.06
18.54

18.83

18.06

2.4M

-3.16%

Mar 6
18.65
18.52

19.5

18.52

2.8M

-0.27%

Mar 3
18.7
18.19

19.1

18.1

2.5M

0%