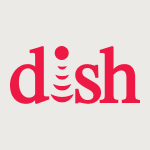 DISH Network Corp
About
Profile
DISH Network Corporation (NASDAQ: DISH), through its subsidiaries, provides over 13 million pay-TV subscribers with the highest quality programming and technology with the most choices at the best value. Subscribers enjoy a high definition line-up with mo
---
Headquarters
Englewood, Colorado, United States
---
Recent Earnings
DISH Network GAAP EPS of $0.35 misses by $0.04, revenue of $3.96B misses by $100M
Shares jumped 7% on news that the company is in discussions with Amazon to sell wireless phone plan services on the e-commerce platform, according to a report from The Wall Street Journal.
Available for logged in users only.


The multiple price alert feature will smartly add or remove $1 if your alert was hit.
It's only available if you are logged in, a V.I.P. member or if you are using the AI chrome extension.

Contact us via Twitter if you are interested in trying it out.
Dish jumps 19% on report of talks to sell phone plans through Amazon
Dish Chairman Charlie Ergen recently flew to Dubai to try to get funding - report
DISH Network GAAP EPS of $0.35 misses by $0.04, revenue of $3.96B misses by $100M
DISH Network Q1 2023 Earnings Preview
Warning: DISH is at high risk of performing badly
TV usage drops again, but cable gets a basketball bounce
T-Mobile US deal for Ryan Reynold's-backed Mint Mobile under DOJ review - report
DISH Network slips as UBS downgrades on subscriber loss worries, M&A concerns
Television usage dips in February - but streaming keeps taking up TV time
Dish Network CEO says outage stems from 'cybersecurity incident,' data was taken
DISH tumbles as BofA issues rare double downgrade on wireless worries
Why did Dish Network stock slide today? Analysts tread carefully amid wireless plans
Dish Network gains amid strong cash flow, wireless progress
DISH Network GAAP EPS of $1.47 beats by $0.99, revenue of $4.04B misses by $110M
DISH Network Q4 2022 Earnings Preview
TV usage ticks up as broadcast gains, though streaming is still tops in share
Stocks with earnings at risk from UBS
DISH Network prices $1.5B senior note offering
DISH Network proposes senior notes offering
AT&T gains as Wells Fargo names it 2023's top wireless pick
Recent Earnings
DISH Network GAAP EPS of $0.35 misses by $0.04, revenue of $3.96B misses by $100M
Earnings History
Date
EPS / Forecast
Revenue / Forecast
November 4, 2021

0.88

/ 0.9084

4.45B

/ 4.45B
August 9, 2021

1.06

/ 0.8938

4.49B

/ 4.43B
Beat!

April 29, 2021

0.99

/ 0.832

4.5B

/ 4.49B
Beat!

February 22, 2021

1.24

/ 0.7755

4.56B

/ 4.55B
Beat!

November 6, 2020

0.86

/ 0.6308

4.53B

/ 3.13B
Beat!

August 7, 2020

0.78

/ 0.59

3.19B

/ 3.1B
Beat!

May 7, 2020

0.13

/ 0.57

3.22B

/ 3.15B
Beat!

February 19, 2020

0.69

/ 0.58

3.24B

/ 3.15B
Beat!

November 7, 2019

0.66

/ 0.6

3.17B

/ 3.16B
Beat!

July 29, 2019

0.6

/ 0.64

3.21B

/ 3.14B
Beat!

May 3, 2019

0.65

/ 0.65

3.19B

/ 3.19B
February 13, 2019

0.64

/ 0.66

3.31B

/ 3.28B
Beat!

November 7, 2018

0.82

/ 0.67

3.4B

/ 3.39B
Beat!

August 3, 2018

0.83

/ 0.71

3.46B

/ 3.44B
Beat!

May 8, 2018

0.7

/ 0.7

3.46B

/ 3.5B
February 21, 2018

0.57

/ 0.55

3.48B

/ 3.53B
November 9, 2017

0.57

/ 0.59

3.58B

/ 3,602M
August 3, 2017

0.69

/ 0.75

3.64B

/ 3,725M
May 1, 2017

0.76

/ 0.73

3.68B

/ -
Beat!

February 22, 2017

0.7

/ 0.72

3.75B

/ 3.76B
Date
Price
Open
High
Low
Vol
Change
ER
May 26
6.66
6.64

6.92

6.46

12.5M

-0.15%

May 25
6.67
7.32

7.44

6.55

25.8M

7.06%

May 24
6.23
6.55

6.58

6.12

11.0M

-5.61%

May 23
6.6
6.75

6.95

6.59

6.4M

-2.65%

May 22
6.78
6.82

6.83

6.57

6.2M

1.19%

May 19
6.7
6.92

7.01

6.67

7.8M

-3.74%

May 18
6.96
6.82

7.03

6.64

10.2M

1.46%

May 17
6.86
6.53

6.98

6.49

10.5M

5.86%

May 16
6.48
7

7.01

6.47

11.8M

-1.37%

May 15
6.57
6.25

6.64

6.17

12.2M

6.66%

May 12
6.16
6.16

6.27

5.94

14.7M

-1.12%

May 11
6.23
6.21

6.39

6.1

14.4M

-0.8%

May 10
6.28
6.55

6.55

6.1

13.9M

-2.79%

May 9
6.46
7.23

7.23

6.39

19.6M

-11.14%

May 8
7.27
7

7.58

6.9

16.2M

2.11%

May 5
7.12
6.84

7.22

6.72

14.0M

7.07%

May 4
6.65
6.9

7

6.58

11.3M

-4.86%

May 3
6.99
7.01

7.3

6.94

9.9M

-0.71%

May 2
7.04
7.25

7.27

6.84

9.3M

-4.99%

May 1
7.41
7.47

7.57

7.36

7.5M

-1.33%

Apr 28
7.51
7.27

7.61

7.15

7.0M

2.60%

Apr 27
7.32
7.06

7.39

6.99

7.3M

5.32%

Apr 26
6.95
7.15

7.29

6.91

6.9M

-0.43%

Apr 25
6.98
7.47

7.51

6.97

10.7M

-6.81%

Apr 24
7.49
7.59

7.73

7.43

6.3M

-1.19%

Apr 21
7.58
7.49

7.64

7.42

6.9M

0.66%

Apr 20
7.53
7.66

7.69

7.49

8.2M

-3.83%

Apr 19
7.83
7.76

7.95

7.64

9.0M

0.64%

Apr 18
7.78
8.15

8.2

7.74

7.2M

-4.66%

Apr 17
8.16
7.87

8.21

7.67

7.5M

4.08%

Apr 14
7.84
8.28

8.34

7.72

9.0M

-6%

Apr 13
8.34
8.13

8.57

8.06

8.5M

3.22%

Apr 12
8.08
9.05

9.06

8.02

11.4M

-9.42%

Apr 11
8.92
8.88

9.07

8.86

5.7M

0.68%

Apr 10
8.86
8.71

8.92

8.63

5.5M

1.03%

Apr 6
8.77
8.54

9.2

8.46

9.2M

2.81%

Apr 5
8.53
8.58

8.65

8.31

6.4M

-1.39%

Apr 4
8.65
9.13

9.15

8.52

12.7M

-4.42%

Apr 3
9.05
9.37

9.45

8.91

6.8M

-3%

Mar 31
9.33
9.03

9.38

8.94

6.5M

3.55%

Mar 30
9.01
9.3

9.34

8.93

8.1M

-0.99%

Mar 29
9.1
8.83

9.2

8.73

8.8M

4.84%

Mar 28
8.68
8.62

8.91

8.61

9.5M

0.93%

Mar 27
8.6
8.54

8.78

8.52

9.8M

-1.71%

Mar 24
8.75
8.65

8.76

8.43

10.0M

-1.02%

Mar 23
8.84
9.05

9.19

8.69

7.1M

-2.1%

Mar 22
9.03
9.62

9.66

9.01

6.3M

-5.74%

Mar 21
9.58
9.19

9.69

9.18

9.3M

6.56%

Mar 20
8.99
9.18

9.35

8.86

8.8M

-1.21%

Mar 17
9.1
9.38

9.38

8.98

13.4M

-4.51%

Mar 16
9.53
9.75

9.84

9.41

9.2M

-3.54%

Mar 15
9.88
9.7

9.93

9.39

9.8M

-1.2%

Mar 14
10
10.5

10.77

9.83

8.2M

-2.72%

Mar 13
10.28
10.19

10.52

9.97

7.4M

-2.37%

Mar 10
10.53
11.18

11.18

10.32

9.5M

-6.73%

Mar 9
11.29
11.32

11.77

11.26

7.3M

0.80%

Mar 8
11.2
11.43

11.55

11.1

7.1M

-1.23%

Mar 7
11.34
11.46

11.95

11.3

11.5M

4.04%

Mar 6
10.9
11.35

11.43

10.76

8.0M

-2.94%

Mar 3
11.23
11.05

11.5

11.03

6.8M

0%