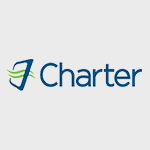 Charter Communications Inc
About
Profile
Charter Communications, Inc., through its subsidiaries, provides cable services to residential and commercial customers in the United States. It offers subscription-based video services, including video on demand, high definition television, digital video
---
Headquarters
Stamford, Connecticut, United States
---
Shares gained about 2% after Wells Fargo upgraded Charter Communications to an overweight rating, saying that its mobile roll-to-pay offering and rural growth should contribute to accelerating EBITDA and free cash flows.
Available for logged in users only.


The multiple price alert feature will smartly add or remove $1 if your alert was hit.
It's only available if you are logged in, a V.I.P. member or if you are using the AI chrome extension.

Contact us via Twitter if you are interested in trying it out.
Three stocks strategies heading into Q4 from Goldman
Disney, Charter deal removes worst case scenario, BofA says. For now
Disney, Charter agree to carriage deal
Disney likely to concede 'aggressive' demand in Charter spat: Deutsche Bank
Roku slips as Loop Capital downgrades, citing valuation, revenue growth worries
Warner Bros Discovery rises as it lowers adjusted EBITDA outlook
ESPN, other Disney channels go dark on Charter in heavy carriage dispute
UBS continues to see challenging backdrop for media & entertainment sector in H2
Michael Burry's Scion shorts stock market in Q2, exits bank stocks
Comcast Corporation tops a new 52-week trading high
Uber Crowded, Battleground and Sweet 16 stock portfolios from Jefferies
Charter upgraded by Wolfe Research, citing multiple expansion, improved share
Charter slips in higher market after Q2 misses
Charter Communications GAAP EPS of $8.05 misses by $0.05, revenue of $13.66B misses by $180M
Charter Communications Q2 2023 Earnings Preview
NBC launching nearly 50 new free ad-supported streaming channels
Biden announces $42B allocations to boost U.S. Internet access (updated)
Comcast launching $20/month starter streaming service
AT&T, Verizon may need to keep spending to catch up to T-Mobile - KeyBanc
Charter jumps on Q1 results amid positive sentiment for tech, telecom earnings
Earnings History
Date
EPS / Forecast
Revenue / Forecast
January 28, 2022

8.93

/ 7.05

13.21B

/ 13.25B
October 29, 2021

6.5

/ 5.76

13.15B

/ 12.93B
Beat!

July 30, 2021

5.29

/ 4.79

12.8B

/ 12.62B
Beat!

April 30, 2021

4.11

/ 4.25

12.52B

/ 12.5B
Beat!

January 29, 2021

6.05

/ 4.83

12.62B

/ 12.57B
Beat!

October 30, 2020

3.9

/ 3.08

12.04B

/ 12.07B
July 31, 2020

3.63

/ 2.52

11.7B

/ 11.6B
Beat!

May 1, 2020

1.86

/ 2.61

11.74B

/ 11.78B
January 31, 2020

3.28

/ 2.51

11.76B

/ 11.73B
Beat!

October 25, 2019

1.74

/ 1.68

11.45B

/ 11.41B
Beat!

July 26, 2019

1.39

/ 1.81

11.35B

/ 11.38B
April 30, 2019

1.11

/ 1.36

11.21B

/ 11.19B
Beat!

January 31, 2019

1.29

/ 1.47

11.23B

/ 11.13B
Beat!

October 26, 2018

2.11

/ 1.05

10.89B

/ 10.93B
July 31, 2018

1.15

/ 0.93

10.85B

/ 10.83B
Beat!

April 27, 2018

0.7

/ 0.47

10.66B

/ 10.63B
Beat!

February 2, 2018

1.14

/ 0.90

10.60B

/ 10,597M
Beat!

October 26, 2017

0.19

/ 1.02

10.46B

/ 10,484M
July 27, 2017

0.52

/ 0.87

10.36B

/ 10,387M
May 2, 2017

0.57

/ 0.98

10.16B

/ 10,260M
Date
Price
Open
High
Low
Vol
Change
ER
Sep 27
433.42
428.73

435.17

428.49

1.1M

1.10%

Sep 26
428.72
429.9

437.66

426.01

984K

-2.57%

Sep 25
440.02
441.77

444.41

435.58

1.0M

-1.17%

Sep 22
445.21
454.22

456.92

444.73

705K

-0.36%

Sep 21
446.82
449.15

451.99

446.29

1.0M

-0.3%

Sep 20
448.17
450.12

454.83

448.16

732K

-0.34%

Sep 19
449.68
450.01

457.66

444.8

950K

-1.33%

Sep 18
455.73
451.45

456.9

450.17

2.0M

1.74%

Sep 15
447.95
449.66

452.42

445.3

2.1M

-0.32%

Sep 14
449.37
442.01

450.2

436.77

1.0M

2.27%

Sep 13
439.4
438.41

439.58

427.64

931K

0.64%

Sep 12
436.61
434.97

441.06

434.83

1.0M

0.18%

Sep 11
435.84
424.37

439.54

423.82

2.0M

3.18%

Sep 8
422.42
416.47

423.17

416.39

662K

1.30%

Sep 7
416.98
419.49

422.27

413.91

814K

-0.71%

Sep 6
419.98
408.04

423.3

407.57

1.1M

2.69%

Sep 5
408.99
422.32

422.32

408.32

1.6M

-3.16%

Sep 1
422.32
423.2

433.26

420

1.6M

-3.61%

Aug 31
438.12
439.5

441.97

435.88

932K

-0.32%

Aug 30
439.51
451.1

451.68

438.49

1.5M

-2.57%

Aug 29
451.1
432

452.25

432

1.6M

4.42%

Aug 28
432
418.78

432.24

417.7

1.2M

3.65%

Aug 25
416.78
413

418.57

413

939K

1.16%

Aug 24
411.99
415.31

419.67

411.36

1.1M

-0.79%

Aug 23
415.28
416.31

417.51

411.55

1.0M

0.46%

Aug 22
413.38
419.79

423.05

411.7

1.5M

-1.59%

Aug 21
420.08
418.14

424.47

416.76

1.1M

-0.09%

Aug 18
420.47
424.46

426.69

418.89

2.1M

-1.03%

Aug 17
424.83
428.31

431.37

424.5

1.4M

-0.45%

Aug 16
426.77
427.89

431.32

425.47

1.4M

-0.31%

Aug 15
428.08
425.66

429.46

424.06

1.2M

0.19%

Aug 14
427.28
428.93

429.99

424.3

1.1M

-0.15%

Aug 11
427.94
425.54

430.38

424.7

873K

-0.08%

Aug 10
428.29
424.97

429.93

423.8

1.3M

1.99%

Aug 9
419.95
419.71

423.8

418.58

611K

0.04%

Aug 8
419.78
417.82

421.96

416.36

846K

0.08%

Aug 7
419.43
419.54

423.06

415.48

718K

0.14%

Aug 4
418.86
423.97

425.08

417.64

931K

-0.93%

Aug 3
422.78
419.07

429.22

416.64

1.0M

0.89%

Aug 2
419.07
416.66

423.72

415

1.6M

1.91%

Aug 1
411.23
404.26

414.85

401.33

1.7M

1.49%

Jul 31
405.19
399.33

405.68

399.05

1.5M

2.11%

Jul 28
396.8
399.96

411.88

388.43

2.0M

-1.04%

Jul 27
400.99
400.14

409.62

399.96

1.9M

1.63%

Jul 26
394.57
399.97

403.04

391.2

1.1M

-1.04%

Jul 25
398.71
399.38

404.88

397.88

974K

-0.18%

Jul 24
399.43
396.33

403.94

393.84

1.5M

1.26%

Jul 21
394.47
396.4

401.04

393.26

3.2M

-0.25%

Jul 20
395.45
388.57

397.78

388.57

1.6M

1.77%

Jul 19
388.57
387.79

394.18

387.07

2.3M

0.39%

Jul 18
387.06
374.23

388.39

373.04

1.2M

3.27%

Jul 17
374.81
373.85

377.45

370.08

1.7M

-0.18%

Jul 14
375.47
379.01

381.7

374.86

1.1M

-2.12%

Jul 13
383.62
382.69

384.83

379.82

677K

0.24%

Jul 12
382.72
380.94

387.63

380.94

910K

0.65%

Jul 11
380.23
374.25

382.96

372.79

995K

2.06%

Jul 10
372.54
373.86

382.03

370.86

1.2M

0.16%

Jul 7
371.94
369.05

378.34

369.05

773K

0.05%

Jul 6
371.77
362.38

372.05

362.13

867K

1.12%

Jul 5
367.65
367

375.47

362.19

1.2M

0%