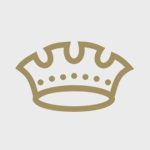 Crown Holdings Inc
About
Profile
Here at Crown, we are passionate about helping our customers build their brands and connect with consumers around the world.
---
Headquarters
Philadelphia, Pennsylvania, United States
---
Available for logged in users only.


The multiple price alert feature will smartly add or remove $1 if your alert was hit.
It's only available if you are logged in, a V.I.P. member or if you are using the AI chrome extension.

Contact us via Twitter if you are interested in trying it out.
Crown Holdings Non-GAAP EPS of $1.20 beats by $0.15, revenue of $2.97B misses by $130M
Crown Holdings raises quarterly dividend by 9.1% to $0.24/share
Warning: CCK is at high risk of performing badly
Corvex Management adds Crown Holdings in Q4; exits Uber, Amazon
Crown Holdings Non-GAAP EPS of $1.17 beats by $0.12, revenue of $3.01B misses by $110M
Crown Holdings Q4 2022 Earnings Preview
Ardagh Metal Packaging gains on positive mention
Avery Dennison upgraded, Packaging Corp. downgraded at BofA
Crown Holdings jumps after reaching cooperation agreement with Carl Icahn
Microsoft among Credit Suisse's latest 'Top of the Crop' ideas
Carl Icahn takes stakes in Crown Holdings, Twitter in Q3
Billionaire investor Carl Icahn says we are still in a bear market
Crown Holdings adopts poison pill amid Carl Icahn stake news
Crown Holdings gains after activist Icahn takes 8% stake (update)
Carl Icahn can 'unlock value' in Crown Holdings - Jefferies
Activist Carl Icahn said to take 8% stake in Crown Holdings
Crown Holdings declares $0.22 dividend
Crown Holdings stock crashes as inflationary pressures prompt light guidance
Crown Holdings Non-GAAP EPS of $1.46 misses by $0.31, revenue of $3.26B misses by $20M
Crown Holdings Q3 2022 Earnings Preview
Date
Price
Open
High
Low
Vol
Change
ER
Jul 1
93.00
91.43

93.78

91.43

3.37M

0.90%

Jun 30
92.17
91.86

93.43

91.26

784.01K

-1.15%

Jun 29
93.24
95.21

95.21

92.16

671.06K

-1.53%

Jun 28
94.69
96.64

97.33

94.52

468.44K

-1.42%

Jun 27
96.05
95.64

96.79

94.71

649.63K

0.65%

Jun 24
95.43
90.00

95.63

89.66

3.19M

6.53%

Jun 23
89.58
90.67

91.13

88.09

1.33M

-1.1%

Jun 22
90.58
90.99

91.58

90.24

1.03M

-1.65%

Jun 21
92.10
93.59

94.72

91.96

1.35M

-0.95%

Jun 17
92.98
92.51

93.18

91.28

1.10M

0.88%

Jun 16
92.17
93.78

94.14

91.75

1.33M

-3.82%

Jun 15
95.83
95.55

97.14

92.62

1.61M

1.93%

Jun 14
94.02
93.71

94.24

92.11

1.25M

0.26%

Jun 13
93.78
96.20

96.52

92.23

2.20M

-5.44%

Jun 10
99.17
102.00

102.00

99.16

1.22M

-3.47%

Jun 9
102.73
104.55

104.74

102.44

896.55K

-3.49%

Jun 8
106.44
108.92

109.21

106.02

657.51K

-3.21%

Jun 7
109.97
107.16

110.80

106.98

902.20K

1.97%

Jun 6
107.85
107.58

108.43

107.17

409.80K

0.94%

Jun 3
106.85
105.59

107.00

105.47

401.14K

-0.17%