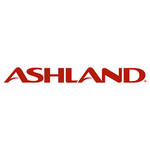 Ashland Inc
About
Profile
In more than 100 countries, the people of Ashland Global Holdings Inc. (NYSE: ASH) provide the specialty chemicals, technologies and insights to help customers create new and improved products for today and sustainable solutions for tomorrow.
---
Headquarters
Covington, Kentucky, United States
---
Available for logged in users only.


The multiple price alert feature will smartly add or remove $1 if your alert was hit.
It's only available if you are logged in, a V.I.P. member or if you are using the AI chrome extension.

Contact us via Twitter if you are interested in trying it out.
Ashland Non-GAAP EPS of $0.97 beats by $0.03, revenue of $525M beats by $8.42M
Ashland Q1 2023 Earnings Preview
Ashland estimates lower-than-expected preliminary FQ1 revenues
Ashland declares $0.335 dividend
Ashland declares $0.335 dividend
Ashland Non-GAAP EPS of $1.46 beats by $0.05, revenue of $631M beats by $0.72M
Ashland Q4 2022 Earnings Preview
Ashland is a catalyst call buy idea at Deutsche Bank
Ashland, Huntsman rated as Outperform in Credit Suisse initiation
Ashland expands Viatel bioresorbable polymer manufacturing in Ireland
Ashland declares $0.335 dividend
Ashland Non-GAAP EPS of $1.89 beats by $0.22, revenue of $644M beats by $21.21M
Ashland Q3 2022 Earnings Preview
Ashland Global Holdings plans to change name
Ashland reports $644M quarterly revenues, raises full-year guidance
Basic materials sector saw double digit decline in Q2
Ashland appoints former Procter & Gamble and Colgate executives as directors
Flight data shows PPG Industries may have renewed interest in Axalta Coating (update)
Ashland raises dividend by 12% to $0.335, announces $500M buyback
Stocks to buy as a recession approaches: UBS screens for high quality
Date
Price
Open
High
Low
Vol
Change
ER
Apr 29
104.97
107.76

108.73

104.73

406.31K

-3%

Apr 28
108.22
107.71

108.29

104.75

373.32K

1.91%

Apr 27
106.19
102.71

107.08

102.55

724.40K

4.81%

Apr 26
101.32
100.87

102.49

100.55

489.86K

-0.08%

Apr 25
101.40
102.11

102.16

99.48

579.17K

-1.83%

Apr 22
103.29
106.30

106.47

103.22

409.20K

-3.31%

Apr 21
106.83
110.32

110.73

106.74

456.39K

-2.28%

Apr 20
109.32
108.86

111.05

108.86

611.84K

1.18%

Apr 19
108.05
107.61

108.77

107.60

560.65K

1.16%

Apr 18
106.81
106.00

107.75

105.31

422.20K

0.56%

Apr 14
106.22
106.04

107.86

106.04

401.78K

0.13%

Apr 13
106.08
101.18

106.10

101.18

694.19K

7.61%

Apr 12
98.58
99.93

100.79

98.07

278.12K

-0.44%

Apr 11
99.02
99.45

100.18

97.83

554.19K

-0.43%

Apr 8
99.45
98.78

100.33

98.47

432.50K

0.84%

Apr 7
98.62
98.95

99.42

97.24

391.03K

-0.55%

Apr 6
99.17
97.27

99.50

97.11

609.06K

1.21%

Apr 5
97.98
98.33

99.65

97.87

606.78K

-0.87%

Apr 4
98.84
98.55

99.78

98.02

537.09K

-0.02%

Apr 1
98.86
99.10

99.81

97.82

496.32K

0.46%

Mar 31
98.41
99.47

99.81

98.40

334.85K

-0.96%

Mar 30
99.36
100.74

100.74

98.93

231.86K

-1.57%