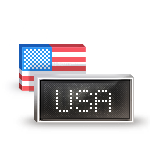 SPX500
Indices
About
Profile
The Standard and Poor's 500, or simply the S&P 500, is a stock market index tracking the stock performance of 500 large companies listed on exchanges in the United States. It is one of the most commonly followed equity indices.
---
Headquarters
---
Available for logged in users only.


The multiple price alert feature will smartly add or remove $1 if your alert was hit.
It's only available if you are logged in, a V.I.P. member or if you are using the AI chrome extension.

Contact us via Twitter if you are interested in trying it out.
Earnings help Enovix to top industrial gainer, while dragging down CAE
S&P 500 surges more than 3% for the week, helped by energy and materials
Catalyst watch: Tim Hortons China trading debut, FuboTV event and Foot Locker earnings
Stock market can make a run for the highs - MKM
Don't expect peak inflation to silence the Fed's hawkish squawks
Global ETF assets grew by $157B in Q2
A typical bear market would wipe another 1,000 points off the S&P - Credit Suisse
Chart Talk: Short squeeze measure hits meme heyday highs
J.P. Morgan's Kolanovic tilts to commodities from stocks
Equity ETFs experienced weekly outflows for the seventh week in eight
Citi updates its Thematic Thirty stock screen
Stocks with tactical downside in a bear market bounce
S&P 500 ekes out slight weekly gain; energy top loser after ~9% rise last week
Catalyst watch: GlobalFoundries event, Roblox earnings and AMTD Digital gyrations
S&P 500's strong July is best month since Nov. 2020; consumer discretionary top gainer
Speculative, expensive and beaten down; meet the stock market's new leadership
S&P 500's weekly market breakdown, sector performance
Equity-based ETFs snap weekly outflows as they attract $5.5B for the first week in six
Stocks went ballistic at the idea of the Fed at neutral; is it really there?
Smart Beta equity ETFs attract nearly $8B in June, led by these dividend funds
Date
Price
Open
High
Low
Vol
Change
ER
May 25
4151.28
4155.71

4165.74

4129.73

0.88%

May 24
4115.24
4132.96

4132.96

4103.98

-0.73%

May 23
4145.58
4176.8

4185.68

4142.54

-1.12%

May 22
4192.63
4190.78

4209.22

4179.68

0.02%

May 19
4191.98
4204.15

4212.91

4180.2

-0.14%

May 18
4198.05
4157.68

4202.2

4153.5

0.94%

May 17
4158.77
4122.85

4164.67

4113.62

1.19%

May 16
4109.9
4127.95

4135.54

4109.86

-0.64%

May 15
4136.28
4126.65

4141.25

4110.27

0.30%

May 12
4124.08
4138.54

4143.74

4099.12

-0.16%

May 11
4130.62
4132.24

4132.8

4109.29

-0.17%

May 10
4137.64
4143.74

4154.28

4098.92

0.45%

May 9
4119.17
4124.25

4130.35

4116.65

-0.46%

May 8
4138.12
4136.98

4142.3

4123.81

0.05%

May 5
4136.25
4084.73

4147.02

4084.73

1.85%

May 4
4061.22
4082.55

4082.61

4048.28

-0.72%

May 3
4090.75
4122.25

4148.3

4088.86

-0.7%

May 2
4119.58
4164.1

4164.1

4089.72

-1.16%

May 1
4167.87
4166.79

4186.92

4164.12

-0.04%

Apr 28
4169.48
4129.63

4170.06

4127.18

0.83%

Apr 27
4135.35
4075.29

4138.24

4075.29

1.96%

Apr 26
4055.99
4087.78

4089.67

4049.35

-0.38%

Apr 25
4071.63
4126.43

4126.43

4071.38

-1.58%

Apr 24
4137.04
4132.07

4142.41

4117.77

0.09%

Apr 21
4133.52
4132.14

4138.02

4113.86

0.09%

Apr 20
4129.79
4130.48

4148.57

4114.57

-0.6%

Apr 19
4154.52
4139.33

4162.57

4134.49

-0.01%

Apr 18
4154.87
4164.26

4169.48

4140.36

0.09%

Apr 17
4151.32
4137.17

4151.72

4123.18

0.33%

Apr 14
4137.64
4140.11

4163.19

4113.2

-0.21%

Apr 13
4146.22
4100.04

4150.26

4099.4

1.33%

Apr 12
4091.95
4121.72

4134.37

4086.94

-0.41%

Apr 11
4108.94
4110.29

4124.26

4102.61

0%

Apr 10
4109.11
4085.2

4109.5

4072.55

0.10%

Apr 6
4105.02
4081.15

4107.32

4069.84

0.36%

Apr 5
4090.38
4094.5

4099.69

4072.56

-0.25%

Apr 4
4100.6
4128.03

4133.13

4086.87

-0.58%

Apr 3
4124.51
4102.2

4127.66

4098.79

0.37%

Mar 31
4109.31
4056.18

4110.75

4056.18

1.44%

Mar 30
4050.83
4046.74

4057.85

4032.1

0.57%

Mar 29
4027.81
3999.53

4030.59

3999.53

1.42%

Mar 28
3971.27
3974.13

3979.2

3951.53

-0.16%

Mar 27
3977.53
3982.93

4003.83

3970.49

0.16%

Mar 24
3970.99
3939.21

3972.74

3909.16

0.56%

Mar 23
3948.72
3959.21

4007.66

3919.05

0.30%

Mar 22
3936.97
4002.04

4039.49

3936.17

-1.65%

Mar 21
4002.87
3975.89

4009.08

3971.19

1.30%

Mar 20
3951.57
3917.47

3956.62

3916.89

0.89%

Mar 17
3916.64
3958.69

3958.91

3901.27

-1.1%

Mar 16
3960.28
3878.93

3964.46

3864.11

1.76%

Mar 15
3891.93
3876.74

3894.26

3838.24

-0.73%

Mar 14
3920.56
3894.01

3937.29

3873.63

1.68%

Mar 13
3855.76
3835.12

3905.05

3808.86

-0.15%

Mar 10
3861.59
3912.77

3934.05

3846.32

-1.45%

Mar 9
3918.32
3998.66

4017.81

3908.7

-1.85%

Mar 8
3992.01
3987.55

4000.41

3969.76

0.14%

Mar 7
3986.37
4048.26

4050

3980.31

-1.53%

Mar 6
4048.42
4055.15

4078.49

4044.61

0.07%

Mar 3
4045.64
3998.02

4048.29

3995.17

1.61%

Mar 2
3981.35
3938.68

3990.84

3928.16

0%