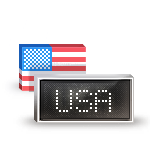 Dow Jones Industrial Average Index
Indices
About
Profile
The Dow Jones Industrial Average, Dow Jones, or simply the Dow, is a stock market index of 30 prominent companies listed on stock exchanges in the United States.
---
Headquarters
---
Available for logged in users only.


The multiple price alert feature will smartly add or remove $1 if your alert was hit.
It's only available if you are logged in, a V.I.P. member or if you are using the AI chrome extension.

Contact us via Twitter if you are interested in trying it out.
Nasdaq soars, S&P, Dow spike as Fed chair Powell says slower rate hikes soon
S&P, Dow, and Nasdaq trade mixed with Fed's Powell set to speak
Dollar in focus ahead of Powell speech, which could send ripples through the currency market
Nasdaq, S&P, Dow on track to close lower ahead of Fed chair Powell's speech
Nasdaq, S&P, Dow tick higher as Treasury yields move up
S&P 500, Dow, Nasdaq retreat amid concerns about China, interest rates and crypto
Nasdaq, S&P, Dow extend fall on Fed speak, China unrest; BlockFi files for bankruptcy
Nasdaq, S&P, Dow slide amid global risk-off sentiment
S&P, Dow, Nasdaq mixed in shortened Black Friday session amid muted trading
S&P, Dow and Nasdaq trade mixed on shortened Black Friday session
Nasdaq, S&P, Dow gain as minutes indicate Fed may slow pace of rate hikes
BofA forecasts a mild 2023 recession and increase in unemployment
Nasdaq, S&P, and Dow push higher with Fed minutes in view
Dow, S&P 500, Nasdaq push higher amid strong retail earnings
S&P, Dow, Nasdaq move higher after rough start to week; yields dip
Thin volumes mark pre-holiday trading headed into Thanksgiving
Nasdaq, S&P, Dow lower amid fears of China tightening COVID curbs
Nasdaq, S&P, Dow slip as China COVID curbs hit sentiment
S&P, Nasdaq, Dow see choppy trading amid muted sentiment, weaker housing data
Goldman Sachs among the most optimistic on Wall Street that U.S. will avoid recession
Date
Price
Open
High
Low
Vol
Change
ER
May 25
32764.72
32854.26

32867.55

32586.57

355M

-0.11%

May 24
32800.38
33021.76

33021.76

32754.09

236M

-0.77%

May 23
33055.57
33190.6

33309.62

33013.41

280M

-0.69%

May 22
33286.55
33408.54

33510

33212.66

260M

-0.42%

May 19
33426.43
33582.95

33652.9

33337.16

292M

-0.33%

May 18
33535.97
33374.56

33579.91

33212.56

322M

0.34%

May 17
33421.23
33147.54

33471.32

33050.77

295M

1.24%

May 16
33012.34
33275.37

33288.63

33006.19

241M

-1.01%

May 15
33350.4
33321.21

33400.3

33162.32

218M

0.15%

May 12
33300.62
33370.58

33405.11

33110.71

222M

-0.03%

May 11
33310.04
33383.89

33389.88

33128.64

291M

-0.66%

May 10
33531
33707.2

33771.23

33242.92

255M

-0.09%

May 9
33562.14
33589.85

33655.94

33509.72

226M

-0.17%

May 8
33618.55
33715.15

33746.8

33509.45

216M

-0.17%

May 5
33674.31
33248.55

33748.43

33248.55

309M

1.65%

May 4
33127.94
33347.78

33353.07

32938.59

293M

-0.86%

May 3
33414.11
33726.64

33811.84

33398.14

280M

-0.8%

May 2
33684.46
34017.62

34017.62

33438.66

267M

-1.08%

May 1
34050.91
34116.81

34257.17

34030.32

239M

-0.14%

Apr 28
34098.95
33797.43

34102.58

33729.51

337M

0.80%

Apr 27
33826.66
33381.66

33859.31

33374.65

331M

1.58%

Apr 26
33301.67
33596.34

33643.45

33236.02

312M

-0.69%

Apr 25
33531.72
33845.54

33868.31

33525.39

289M

-1.02%

Apr 24
33875.92
33794.79

33890.27

33726.52

238M

0.20%

Apr 21
33809.03
33793.6

33858.81

33689.54

278M

0.06%

Apr 20
33788.27
33740.6

33875.39

33677.74

299M

-0.32%

Apr 19
33897.34
33889.83

33957.45

33816.88

244M

-0.23%

Apr 18
33976.53
33965.16

34018.62

33792.08

246M

-0.03%

Apr 17
33987.37
33922.18

33990.38

33797.43

228M

0.30%

Apr 14
33885.31
33981.71

34081.56

33731.16

268M

-0.43%

Apr 13
34030.34
33668.97

34054.79

33606.74

261M

1.14%

Apr 12
33647.22
33827.89

33895.06

33594.7

245M

-0.11%

Apr 11
33685.12
33586.75

33781.29

33586.75

235M

0.30%

Apr 10
33585.93
33395.23

33588.57

33344.46

225M

0.30%

Apr 6
33485.35
33420.96

33525.83

33326.14

250M

0.01%

Apr 5
33482.59
33394.6

33539.42

33376.32

279M

0.24%

Apr 4
33403.04
33594.79

33633.32

33276.02

274M

-0.59%

Apr 3
33600.92
33246.47

33632.04

33246.47

298M

0.99%

Mar 31
33273.1
32901.96

33290.83

32901.96

327M

1.26%

Mar 30
32859.56
32807.43

32899.26

32682.9

275M

0.43%

Mar 29
32717.96
32566.54

32728.04

32540.94

302M

1%

Mar 28
32394.65
32434.85

32548.8

32295.65

237M

-0.12%

Mar 27
32432.61
32276.72

32563.9

32276.72

279M

0.60%

Mar 24
32238.15
32038.22

32257.02

31805.18

308M

0.42%

Mar 23
32103.77
32101.49

32511.09

31866.31

324M

0.23%

Mar 22
32028.9
32587.2

32761.38

32024.68

319M

-1.64%

Mar 21
32561.82
32420.71

32590.5

32346.31

345M

0.98%

Mar 20
32244.64
31935.21

32277.01

31935.21

340M

1.21%

Mar 17
31858.89
32217.32

32217.32

31728.97

615M

-1.21%

Mar 16
32247.61
31827.65

32281.61

31574.36

426M

1.17%

Mar 15
31876.22
31759.87

31902.31

31429.98

400M

-0.86%

Mar 14
32153.89
32151.2

32306.59

31806.45

373M

1.05%

Mar 13
31819.05
31624.87

32240.35

31624.87

417M

-0.28%

Mar 10
31909.96
32185.14

32421.89

31784.37

388M

-1.07%

Mar 9
32256.05
32876.83

32988.24

32193.33

307M

-1.65%

Mar 8
32798.53
32872.08

32901.88

32615.09

236M

-0.18%

Mar 7
32856.86
33428.31

33452.7

32839.94

284M

-1.72%

Mar 6
33431.05
33425.32

33571.44

33384.02

317M

0.12%

Mar 3
33390.35
33135

33405.55

33009.86

286M

1.17%

Mar 2
33005.12
32739.58

33082.87

32667.9

308M

0%