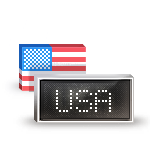 Dow Jones Industrial Average Index
Indices
About
Profile
The Dow Jones Industrial Average (DJIA), or simply the Dow , is a stock market index that indicates the value of 30 large, publicly owned companies based in the United States, and how they have traded in the stock market during various periods of time.
---
Headquarters
---
Available for logged in users only.


The multiple price alert feature will smartly add or remove $1 if your alert was hit.
It's only available if you are logged in, a V.I.P. member or if you are using the AI chrome extension.

Contact us via Twitter if you are interested in trying it out.
Nasdaq, S&P 500, Dow Jones finished mixed as inflation relief rally fades
Bitcoin could break above $26K in coming weeks as inflation pressures slow, analyst says
Nasdaq, S&P 500, Dow Jones soar on signs of cooling inflation
Nasdaq leads S&P 500, Dow Jones lower in another tough day for semi stocks; CPI on tap
Affirm, Block, SoFi, raft of fintech stocks knocked lower as traders weigh upcoming CPI
Bitcoin fails to take $24K for third time in past month ahead of inflation print
Nasdaq, S&P 500, Dow Jones end mixed as chip warning contributes to sluggish trading
S&P 500 and Nasdaq finish lower as jobs report fuels Fed concerns; Dow ekes out gain
Nasdaq, S&P, and Dow finish mixed as investors hold their fire ahead of jobs data
Nasdaq, S&P, and Dow renew upswing after recent dip
Dow drops 400 points, dragged down by Caterpillar, Visa; Nasdaq, S&P 500 also fall
Nasdaq, S&P, and Dow finish slightly lower, trimming last week's gains
Apple, Amazon help Nasdaq, S&P 500, Dow Jones cap strong July
Nasdaq, S&P 500, Dow Jones rally again, extending post-Fed gains following GDP data
Fed fuels Wall Street rally; Nasdaq jumps 4%, leading S&P 500, Dow Jones higher
Nasdaq, S&P 500, Dow Jones drop as Walmart warns, Fed on tap
Nasdaq, Dow Jones, S&P 500 finish mixed in choppy action ahead of Fed, earnings
In this week's earnings tsunami, Wall Street looks for resilience
Nasdaq, S&P 500, Dow Jones break 3-day winning streak as Snap, Verizon disappoint
Nasdaq, S&P 500, Dow extend recent upswing with Tesla results on tap
Date
Price
Open
High
Low
Vol
Change
ER
Aug 12
33,718.00
33,360.00

33,728.00

33,295.00

134.23K

1.24%

Aug 11
33,304.00
33,299.00

33,625.00

33,255.00

172.62K

0.13%

Aug 10
33,260.00
32,768.00

33,331.00

32,678.00

176.37K

1.60%

Aug 9
32,737.00
32,857.00

32,881.00

32,662.00

145.11K

-0.17%

Aug 8
32,792.00
32,750.00

33,065.00

32,665.00

181.50K

0.11%

Aug 5
32,757.00
32,688.00

32,786.00

32,431.00

175.48K

0.23%

Aug 4
32,681.00
32,746.00

32,866.00

32,601.00

132.26K

-0.27%

Aug 3
32,770.00
32,420.00

32,873.00

32,342.00

161.49K

1.25%

Aug 2
32,365.00
32,766.00

32,781.00

32,350.00

228.06K

-1.23%

Aug 1
32,767.00
32,827.00

32,938.00

32,602.00

191.68K

-0.18%

Jul 29
32,825.00
32,567.00

32,887.00

32,458.00

162.74K

1.03%

Jul 28
32,490.00
32,144.00

32,609.00

31,944.00

206.84K

0.99%

Jul 27
32,172.00
31,762.00

32,315.00

31,761.00

210.16K

1.39%

Jul 26
31,732.00
31,840.00

31,916.00

31,665.00

166.36K

-0.74%

Jul 25
31,967.00
31,872.00

32,065.00

31,773.00

137.10K

0.29%

Jul 22
31,875.00
31,982.00

32,193.00

31,704.00

155.95K

-0.41%

Jul 21
32,007.00
31,791.00

32,032.00

31,504.00

158.14K

0.48%

Jul 20
31,853.00
31,809.00

31,980.00

31,621.00

153.53K

0.20%

Jul 19
31,791.00
31,064.00

31,844.00

31,031.00

143.74K

2.40%

Jul 18
31,047.00
31,298.00

31,614.00

30,947.00

147.51K

-0.64%

Jul 15
31,247.00
30,633.00

31,264.00

30,495.00

190.11K

2.10%

Jul 14
30,604.00
30,700.00

30,774.00

30,109.00

172.97K

-0.5%

Jul 13
30,758.00
30,968.00

31,309.00

30,475.00

198.52K

-0.67%