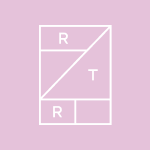 Rent the Runway
About
Profile
Rent the Runway is disrupting the trillion-dollar fashion industry and changing the way women get dressed through the Closet in the Cloud, the world's first and largest shared designer closet. Our mission is to power women to feel their best every day and
---
Headquarters
United States
---
Available for logged in users only.


The multiple price alert feature will smartly add or remove $1 if your alert was hit.
It's only available if you are logged in, a V.I.P. member or if you are using the AI chrome extension.

Contact us via Twitter if you are interested in trying it out.
Rent the Runway stock slides on soft sales outlook
Rent the Runway GAAP EPS of -$0.40 beats by $0.11, revenue of $75.4M beats by $1.88M
Earnings Week Ahead: JPMorgan, Wells Fargo, Citi, Delta Air Lines and more
Rent the Runway rallies as the online retailer points to large addressable market
ThredUp stock surges over 60% post-earnings
Rent the Runway sweetens subscription shipments to cement customer loyalty
Rent the Runway restructures debt as part of cost structure improvements
Rent the Runway stock reels despite new Amazon collaboration (update)
ThredUp stock surges over 20% on elevated volume
Rent the Runway runs to over 100% gain after earnings
Hot Stocks: RENT, MOMO surge on earnings news; AI climbs; CUTR drops on convertible note offering
Rent the Runway stock roars to over 60% gain after earnings
Rent the Runway stock rips higher on record quarterly revenue, raised guide
Rent the Runway GAAP EPS of -$0.56 in-line, revenue of $77.4M beats by $4.14M
Rent the Runway is cut at Morgan Stanley because web traffic slowed
Amazon, e-commerce stocks jump in post-CPI relief rally
Poshmark buyout sends ThredUp, Wayfair and Rent the Runway higher as well
Retail stocks underperform as investors worry about valuations, holiday season earnings
E-commerce names hit hard by hotter than expected inflation report
Analysts dig into Rent the Runway after drop in subscribers
Earnings History
Date
EPS / Forecast
Revenue / Forecast
December 8, 2021

-6.72

/ -0.9533

59M

/ -
Beat!

September 29, 2021

-0.7

/ -

46.7M

/ -
Beat!

Date
Price
Open
High
Low
Vol
Change
ER
May 26
2.08
2.13

2.13

2.04

500K

1.46%

May 25
2.05
2.4

2.4

2.02

562K

-13.5%

May 24
2.37
2.55

2.55

2.32

521K

-5.58%

May 23
2.51
2.55

2.77

2.49

508K

-0.4%

May 22
2.52
2.52

2.62

2.44

337K

2.02%

May 19
2.47
2.65

2.65

2.4

391K

-6.08%

May 18
2.63
2.35

2.64

2.32

512K

13.85%

May 17
2.31
2.28

2.34

2.24

224K

1.76%

May 16
2.27
2.36

2.36

2.27

216K

-2.16%

May 15
2.32
2.3

2.34

2.24

305K

2.20%

May 12
2.27
2.36

2.41

2.25

202K

-4.62%

May 11
2.38
2.36

2.4

2.33

313K

0.42%

May 10
2.37
2.43

2.47

2.32

330K

0%

May 9
2.37
2.41

2.41

2.33

169K

-2.07%

May 8
2.42
2.37

2.44

2.34

306K

1.26%

May 5
2.39
2.25

2.43

2.19

524K

9.63%

May 4
2.18
2.24

2.25

2.14

600K

-3.54%

May 3
2.26
2.31

2.32

2.22

558K

-1.31%

May 2
2.29
2.59

2.64

2.26

661K

-11.24%

May 1
2.58
2.58

2.7

2.55

453K

-1.15%

Apr 28
2.61
2.58

2.72

2.56

444K

1.16%

Apr 27
2.58
2.84

2.85

2.53

799K

-9.47%

Apr 26
2.85
2.79

2.92

2.77

413K

3.26%

Apr 25
2.76
2.99

3.02

2.7

593K

-8.91%

Apr 24
3.03
3.2

3.2

2.95

545K

-4.42%

Apr 21
3.17
2.99

3.19

2.89

739K

6.02%

Apr 20
2.99
3.03

3.14

2.93

472K

-3.55%

Apr 19
3.1
2.84

3.12

2.77

611K

6.53%

Apr 18
2.91
2.83

2.96

2.78

732K

3.19%

Apr 17
2.82
3.19

3.19

2.81

836K

-11.6%

Apr 14
3.19
3.02

3.23

2.98

970K

5.98%

Apr 13
3.01
3.09

3.46

2.65

2.4M

-4.44%

Apr 12
3.15
3.25

3.38

3.07

2.1M

-0.63%

Apr 11
3.17
3.05

3.26

3.04

1.0M

3.93%

Apr 10
3.05
2.78

3.08

2.71

777K

10.11%

Apr 6
2.77
2.68

2.89

2.6

455K

3.75%

Apr 5
2.67
2.83

2.83

2.63

551K

-6.64%

Apr 4
2.86
2.9

2.93

2.81

390K

-1.38%

Apr 3
2.9
2.79

2.91

2.75

437K

1.75%

Mar 31
2.85
2.67

2.88

2.59

1.2M

8.78%

Mar 30
2.62
2.41

2.88

2.41

1.5M

7.38%

Mar 29
2.44
2.4

2.49

2.39

507K

3.83%

Mar 28
2.35
2.26

2.37

2.24

647K

2.62%

Mar 27
2.29
2.37

2.39

2.23

633K

-4.58%

Mar 24
2.4
2.64

2.66

2.37

792K

-10.78%

Mar 23
2.69
2.53

2.86

2.51

716K

5.49%

Mar 22
2.55
2.63

2.67

2.51

580K

-3.04%

Mar 21
2.63
2.54

2.66

2.54

770K

3.54%

Mar 20
2.54
2.58

2.64

2.51

639K

-1.55%

Mar 17
2.58
2.71

2.76

2.49

931K

-7.86%

Mar 16
2.8
2.92

2.95

2.7

696K

-5.41%

Mar 15
2.96
2.95

3.02

2.82

611K

-2.31%

Mar 14
3.03
3.03

3.09

2.86

645K

3.06%

Mar 13
2.94
2.96

3.09

2.74

910K

-2.65%

Mar 10
3.02
3.36

3.38

2.97

1.1M

-10.65%

Mar 9
3.38
3.52

3.6

3.37

501K

-3.98%

Mar 8
3.52
3.54

3.59

3.35

716K

-1.12%

Mar 7
3.56
3.18

3.58

3.18

1.2M

11.95%

Mar 6
3.18
3.49

3.5

3.13

621K

-8.88%

Mar 3
3.49
3.51

3.67

3.43

976K

0%