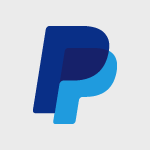 Paypal
About
Profile
PayPal is a leading technology platform company that enables digital and mobile payments on behalf of consumers and merchants worldwide. We put our customers at the center of everything we do. We strive to increase our relevance for consumers, merchants,
---
Headquarters
San Jose, California, United States
---
Shares of the payments giant fell more than 1% premarket after MoffettNathanson downgraded the stock to market perform from outperform and cut its price target 10 days before PayPal's next CEO, Alex Chriss, is scheduled to take the helm. The firm said it's excited about the new leadership, but that Chriss could have a challenging start after a difficult 18 to 24 months. MoffettNathanson sees the potential for further downside to its estimates.
Available for logged in users only.


The multiple price alert feature will smartly add or remove $1 if your alert was hit.
It's only available if you are logged in, a V.I.P. member or if you are using the AI chrome extension.

Contact us via Twitter if you are interested in trying it out.
4 stocks to watch on Monday: VinFast, PayPal and more
PayPal cut to Market Perform at MoffettNathanson on lackluster gross profit view
China's internet regulator tries to ease concerns of foreign firms on new data rules - report
PayPal to pause UK crypto sales as new rules take effect - report
Elliott Management opens new stakes in Seadrill, exits PayPal, Clarivate
PayPal names Intuit's Alex Chriss as its next CEO
PayPal makes bold move into stablecoin payments as adoption headwinds loom: BofA
Soros Fund Management adds General Motors, PayPal, exits Salesforce in Q2
Uber Crowded, Battleground and Sweet 16 stock portfolios from Jefferies
PayPal's stablecoin launch is 'deeply' concerning, says Maxine Waters
Galaxy Digital CEO Novogratz: Institutions increasingly engaging in crypto
PayPal launches dollar-pegged stablecoin
Insurers lead the pack in the week's best-performing financial stocks
Biggest stock movers today: Etsy, Wayfair, PayPal, Qualcomm and more
PayPal stock slides after in-line Q2 earnings, active accounts number slips
Inside PayPal: Total payment volume edges higher; total active accounts dip again
PayPal Non-GAAP EPS of $1.16 in-line, revenue of $7.3B beats by $30M
PayPal to report Q2 earnings tomorrow
Play offense and defense with these barbell stock strategies - BMO
Catalyst Watch: Amazon earnings, jobs report, and will Apple talk AI?
Earnings History
Date
EPS / Forecast
Revenue / Forecast
February 1, 2022

1.11

/ 1.12

6.92B

/ 6.9B
Beat!

November 8, 2021

1.11

/ 1.08

6.18B

/ 6.23B
October 21, 2021

-

/ 1.07

-

/ 6.26B
July 28, 2021

1.15

/ 1.12

6.24B

/ 6.27B
May 5, 2021

1.22

/ 1.01

6.03B

/ 5.91B
Beat!

February 3, 2021

1.08

/ 0.9967

6.12B

/ 6.09B
Beat!

November 2, 2020

1.07

/ 0.94

5.46B

/ 5.42B
Beat!

October 15, 2020

-

/ 0.93

-

/ 5.35B
July 29, 2020

1.07

/ 0.87

5.26B

/ 4.99B
Beat!

May 6, 2020

0.66

/ 0.75

4.62B

/ 4.74B
April 22, 2020

-

/ 0.78

-

/ 4.83B
January 29, 2020

0.86

/ 0.83

4.96B

/ 4.94B
Beat!

October 23, 2019

0.61

/ 0.52

4.38B

/ 4.35B
Beat!

July 24, 2019

0.86

/ 0.69

4.31B

/ 4.33B
April 24, 2019

0.78

/ 0.68

4.13B

/ 4.13B
January 30, 2019

0.69

/ 0.67

4.23B

/ 4.23B
October 18, 2018

0.58

/ 0.54

3.68B

/ 3.66B
Beat!

July 25, 2018

0.58

/ 0.57

3.86B

/ 3.81B
Beat!

April 25, 2018

0.57

/ 0.54

3.69B

/ 3.59B
Beat!

January 31, 2018

0.55

/ 0.52

3.74B

/ 3,633M
Beat!

October 19, 2017

0.46

/ 0.43

3.24B

/ 3,177M
Beat!

July 26, 2017

0.46

/ 0.43

3.14B

/ 3,093M
Beat!

April 26, 2017

0.44

/ 0.43

2.98B

/ -
Beat!

January 26, 2017

0.42

/ 0.41

2.98B

/ 2.98B
Date
Price
Open
High
Low
Vol
Change
ER
May 26
60.22
59.5

60.61

58.95

20.5M

1.43%

May 25
59.37
61.74

61.74

59.31

23.7M

-3.93%

May 24
61.8
61.65

62.22

61.23

14.5M

-0.32%

May 23
62
63.03

63.3

61.84

16.7M

-1.63%

May 22
63.03
60.95

63.15

60.65

19.9M

3.46%

May 19
60.92
61.9

61.95

60.71

19.4M

-0.57%

May 18
61.27
61.46

61.65

60.46

19.7M

-0.31%

May 17
61.46
61.15

61.72

60.4

19.9M

1.09%

May 16
60.8
61.8

61.98

60.75

17.5M

-2.33%

May 15
62.25
61.75

62.73

61.58

20.6M

0.91%

May 12
61.69
64.1

64.18

61.31

28.7M

-3.88%

May 11
64.18
63.45

64.38

62.64

27.9M

1.26%

May 10
63.38
66.5

66.59

62.78

46.3M

-3.82%

May 9
65.9
69.53

69.68

65.85

68.7M

-12.74%

May 8
75.52
75.71

76.38

74.92

18.7M

0.73%

May 5
74.97
73.18

75.08

73.18

12.0M

4.40%

May 4
71.81
71.77

73.05

71.75

10.2M

0.53%

May 3
71.43
72.41

72.99

71.35

11.8M

-1.18%

May 2
72.28
74.82

75.06

71.93

12.8M

-3.77%

May 1
75.11
76.03

76.5

74.97

6.9M

-1.17%

Apr 28
76
74.24

76.05

73.92

10.7M

2.33%

Apr 27
74.27
73

74.37

72.96

11.4M

3.07%

Apr 26
72.06
71.21

72.76

71.03

9.0M

0.39%

Apr 25
71.78
73.9

74.29

71.76

10.2M

-3.38%

Apr 24
74.29
74.41

74.87

73.38

7.5M

0.15%

Apr 21
74.18
73.35

74.23

72.92

8.6M

0.82%

Apr 20
73.58
74.4

74.97

73.47

8.8M

-2.31%

Apr 19
75.32
75.3

75.94

74.1

8.9M

-1.44%

Apr 18
76.42
77.71

77.94

76.21

7.6M

-1.18%

Apr 17
77.33
76.83

77.95

76.55

8.9M

1.05%

Apr 14
76.53
75.2

76.74

75.15

8.9M

1.34%

Apr 13
75.52
73.71

75.56

73.56

8.4M

2.75%

Apr 12
73.5
73.94

75.7

73.35

10.4M

-0.11%

Apr 11
73.58
76.03

76.44

73.21

14.1M

-1.26%

Apr 10
74.52
74.46

74.86

73.46

7.4M

-0.59%

Apr 6
74.96
73.27

75

72.28

10.5M

1.83%

Apr 5
73.61
75.11

75.11

73.11

10.8M

-2.19%

Apr 4
75.26
75.46

75.69

74.73

8.9M

-0.04%

Apr 3
75.29
75.63

75.92

74.71

8.4M

-0.86%

Mar 31
75.94
74.55

76.03

74.13

8.4M

2.08%

Mar 30
74.39
74.93

75.18

73.9

8.3M

0.28%

Mar 29
74.18
73.21

74.3

73

8.7M

2.04%

Mar 28
72.7
73.1

73.59

71.86

9.2M

-0.82%

Mar 27
73.3
74.82

75.17

73.18

11.8M

-0.79%

Mar 24
73.88
71.92

73.9

71.53

9.2M

1.82%

Mar 23
72.56
72.95

74.51

71.71

18.5M

-2.39%

Mar 22
74.34
76.86

77.11

74.24

11.6M

-3.1%

Mar 21
76.72
74.14

76.84

74.07

12.3M

4.79%

Mar 20
73.21
73

74.14

72.02

16.7M

0.30%

Mar 17
72.99
73.95

75.07

72.48

27.2M

-1.83%

Mar 16
74.35
73.43

74.5

72.52

11.7M

0.60%

Mar 15
73.91
72.11

73.94

71.77

10.5M

0.91%

Mar 14
73.24
74.07

74.67

72.68

12.5M

0.87%

Mar 13
72.61
72.62

73.97

71.09

14.0M

-1.12%

Mar 10
73.43
75.94

75.94

73.1

13.1M

-3.29%

Mar 9
75.93
76.96

79.27

75.72

17.3M

0.12%

Mar 8
75.84
75.16

76.2

74.35

9.5M

1.24%

Mar 7
74.91
76.54

77.38

74.79

9.7M

-2.44%

Mar 6
76.78
76.94

77.76

76.36

9.6M

0.64%

Mar 3
76.29
74.46

76.31

74.12

10.0M

0%