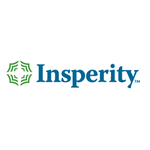 Insperity, Inc.
About
Profile
Insperity, a trusted advisor to America's best businesses for more than 34 years, provides an array of human resources and business solutions designed to help improve business performance. Insperity® Business Performance Advisors offer the most comprehen
---
Headquarters
Houston, Texas, United States
---
Available for logged in users only.


The multiple price alert feature will smartly add or remove $1 if your alert was hit.
It's only available if you are logged in, a V.I.P. member or if you are using the AI chrome extension.

Contact us via Twitter if you are interested in trying it out.
Insperity Non-GAAP EPS of $0.64 misses by $0.61, revenue of $1.59B beats by $30M
Insperity Q2 2023 Earnings Preview
Insperity raises dividend by 10% to $0.57
Insperity beats Q1 top and bottom line estimates; initiates Q2 and FY23 outlook
Insperity Q1 2023 Earnings Preview
Insperity declares $0.52 dividend
Stock picks de-risked from earnings from UBS
Insperity Non-GAAP EPS of $1.21 beats by $0.30, revenue of $1.49B misses by $20M
Insperity Q4 2022 Earnings Preview
Insperity declares $0.52 dividend
Insperity stock surges 13% on earnings beat, raised FY22 outlook
Insperity Non-GAAP EPS of $1.23 beats by $0.27, revenue of $1.44B misses by $10M
Insperity Q3 2022 Earnings Preview
Insperity declares $0.52 dividend
Insperity Non-GAAP EPS of $1.16 beats by $0.17, revenue of $1.43B beats by $20M
Insperity Q2 2022 Earnings Preview
Insperity raises dividend by ~16% to $0.52/share
Insperity reports ~20% growth in Q1 worksite employees
Insperity Non-GAAP EPS of $1.99 beats by $0.19, revenue of $1.58B beats by $40M; updates full year guidance
Insperity Q1 2022 Earnings Preview
Earnings History
Date
EPS / Forecast
Revenue / Forecast
February 10, 2022

0.34

/ 0.742

1.29B

/ 1.24B
Beat!

November 1, 2021

0.89

/ 0.856

1.21B

/ 1.18B
Beat!

August 2, 2021

0.91

/ 0.664

1.19B

/ 1.1B
Beat!

May 3, 2021

1.82

/ 1.56

1.29B

/ 1.2B
Beat!

February 11, 2021

0.49

/ 0.3025

1.06B

/ 1.05B
Beat!

November 2, 2020

0.91

/ 0.455

1.01B

/ 980.05M
August 3, 2020

1.54

/ 1.09

993.37M

/ 1B
Beat!

May 4, 2020

1.7

/ 1.61

1.23B

/ 1.21B
Beat!

February 11, 2020

0.57

/ 0.55

1.08B

/ 1.05B
Beat!

November 4, 2019

0.75

/ 1.01

1.04B

/ 1.04B
July 29, 2019

0.83

/ 0.83

1.04B

/ 1.04B
April 29, 2019

1.98

/ 1.88

1.15B

/ 1.16B
February 11, 2019

0.69

/ 0.65

966.76M

/ 959.23M
Beat!

November 1, 2018

0.96

/ 0.82

925.13M

/ 935.62M
Date
Price
Open
High
Low
Vol
Change
ER
Apr 29
106.05
109.30

109.85

105.32

214.66K

-3.27%

Apr 28
109.63
109.74

110.20

107.10

184.01K

1.14%

Apr 27
108.39
108.99

111.67

107.76

307.24K

0.64%

Apr 26
107.70
101.50

110.71

101.50

401.33K

8.88%

Apr 25
98.92
98.46

99.09

96.66

141.07K

0.42%

Apr 22
98.51
102.10

102.40

98.42

132.23K

-3.86%

Apr 21
102.47
105.06

105.17

101.77

168.62K

-1.27%

Apr 20
103.79
104.00

105.00

103.72

128.23K

0.91%

Apr 19
102.85
100.84

103.16

100.68

95.98K

2.56%

Apr 18
100.28
100.24

101.29

99.09

93.34K

-0.37%

Apr 14
100.65
101.23

101.64

100.23

124.82K

0.01%

Apr 13
100.64
100.45

101.07

99.23

81.95K

0.50%

Apr 12
100.14
100.95

102.61

98.98

113.53K

0.49%

Apr 11
99.65
100.09

101.49

99.32

95.46K

-0.55%

Apr 8
100.20
100.90

102.09

100.14

102.91K

-0.81%

Apr 7
101.02
101.00

101.68

100.33

116.71K

0.22%

Apr 6
100.80
100.63

101.54

99.79

196.85K

-0.66%

Apr 5
101.47
101.77

102.67

100.87

121.04K

-0.55%

Apr 4
102.03
102.75

103.18

101.53

113.90K

-0.27%

Apr 1
102.31
100.34

102.50

100.34

153.63K

1.88%

Mar 31
100.42
100.91

102.19

100.18

179.49K

-0.67%

Mar 30
101.10
102.15

102.25

100.68

130.15K

-0.89%