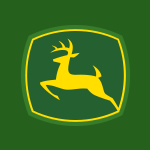 Deere
About
Profile
Deere & Company manufactures and distributes various equipment worldwide. The company operates through three segments: Agriculture and Turf, Construction and Forestry, and Financial Services. The Agriculture and Turf segment offers agriculture and turf equipment, and related parts, including large, medium, and utility tractors; tractor loaders; combines, cotton pickers, cotton strippers, and sugarcane harvesters; harvesting front-end equipment; sugarcane loaders and pull-behind scrapers; and tillage, seeding, and application equipment.
---
Headquarters
Moline, Illinois, United States
---
Available for logged in users only.


The multiple price alert feature will smartly add or remove $1 if your alert was hit.
It's only available if you are logged in, a V.I.P. member or if you are using the AI chrome extension.

Contact us via Twitter if you are interested in trying it out.
Deere FQ4 earnings preview: Another strong quarter ahead with ag sector tailwinds?
Catalyst watch: Eyes on Zoom Video earnings, Best Buy call, Mobileye ratings, DWAC vote and Polestar's reveal
Earnings week ahead: Zoom, Best Buy, Dell and more
Moody's affirms Deere's A2 rating, raises outlook to positive
Deere invests $29.8M to shift production from China to Louisiana
General Electric leads advance in industrial stocks as markets rally 2nd day
Deere, CNH have 3 overlooked drivers of growth, Morgan Stanley says
Deere leads $16M funding round in agritech startup InnerPlant
US and Canada see a jump in large tractor sales; digging further, 4WD inventories seen falling
Deere may see 10% of revenue from software fees by 2030: WSJ
Industrial stocks end week with 3.4% gain as market breaks losing streak
Industrial stocks ETF rises most in a month as oil prices decline
Industrial stocks rise in premarket trading as jobs report lifts futures
Deere names Joshua Jepsen as CFO, SVP
Industrial stocks decline as markets fall for fourth straight day
Deere declares $1.13 dividend
Industrials slide as stock indexes turn negative for third day
Industrials slide as Powell's remarks pressure stock prices
Hot Stocks: AXSM surges on FDA approval, MSGS also rises and BILL ballooned upward 15%, while DE dives
Deere -5% after tightening full-year earnings forecast