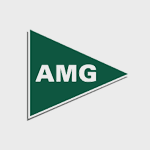 Affiliated Managers Group
About
Profile
Affiliated Managers Group, Inc. (NYSE: AMG) is a global asset management company with equity investments in leading boutique investment management firms.
---
Headquarters
West Palm Beach, Florida, United States
---
Available for logged in users only.


The multiple price alert feature will smartly add or remove $1 if your alert was hit.
It's only available if you are logged in, a V.I.P. member or if you are using the AI chrome extension.

Contact us via Twitter if you are interested in trying it out.
Affiliated Managersgoes ex-dividend tomorrow
Affiliated Managers Non-GAAP EPS of $4.65 beats by $0.31, revenue of $607.3M misses by $55.5M
Affiliated Managers Q1 2022 Earnings Preview
EQT agrees to buy Barings Asia PE unit for $7.5B in cash and stock
Warning: AMG is at high risk of performing badly
Affiliated Managers declares $0.01 dividend
Affiliated Managers Non-GAAP EPS of $6.10 beats by $0.29, revenue of $691.8M beats by $65.69M
Affiliated Managers Q4 2021 Earnings Preview
Financial stocks climb after Fed speeds up tapering on path to liftoff
Affiliated Managers stock gains after Q3 beat, expanding in growth areas
Affiliated Managers declares $0.01 dividend
Affiliated Managers EPS beats by $0.09, misses on revenue
Affiliated Managers Q3 2021 Earnings Preview
AMG to take majority equity stake in Abacus real estate investing firm
Affiliated Managers goes ex-dividend tomorrow
Affiliated Managers EPS beats by $0.18, beats on revenue
Affiliated Managers Q2 2021 Earnings Preview
Citi upgrades Invesco to Buy on EPS surprise potential
StepStone Group leads this week's financial gainers, while 360 DigiTech corrects
Affiliated Managers Group leads financial gainers, Greenhill and UP Fintech Holding among losers
Earnings History
Date
EPS / Forecast
Revenue / Forecast
February 7, 2022

6.1

/ 5.81

691.8M

/ 626.11M
Beat!

November 1, 2021

4

/ 3.91

575.2M

/ 587.91M
July 28, 2021

4.03

/ 3.85

586.3M

/ 566.08M
Beat!

May 3, 2021

4.28

/ 4.24

559.1M

/ 556.63M
Beat!

February 8, 2021

4.22

/ 3.71

554.4M

/ 513.56M
Beat!

October 26, 2020

3.27

/ 2.85

494.8M

/ 468.46M
Beat!

July 27, 2020

2.74

/ 2.71

471.1M

/ 450.04M
Beat!

April 27, 2020

3.16

/ 3.08

507.3M

/ 496.33M
Beat!

February 3, 2020

4.52

/ 4.09

555.5M

/ 553.51M
Beat!

October 28, 2019

3.16

/ 3.14

549M

/ 547.1M
Beat!

July 29, 2019

3.33

/ 3.19

591.9M

/ 540.73M
Beat!

May 6, 2019

3.26

/ 3.26

543.1M

/ 542.29M
Beat!

February 4, 2019

3.53

/ 3.51

564.4M

/ 565.88M
October 29, 2018

3.45

/ 3.43

601.3M

/ 603.44M
July 30, 2018

3.61

/ 3.6

600.1M

/ 606.2M
April 30, 2018

3.92

/ 3.89

612.4M

/ 589.03M
Beat!

January 29, 2018

4.68

/ 4.53

604.1M

/ 606.71M
October 30, 2017

3.41

/ 3.36

585.7M

/ 587.61M
July 31, 2017

3.33

/ 3.24

570.9M

/ 573.70M
May 1, 2017

3.21

/ 3.18

544.3M

/ 551.58M
Date
Price
Open
High
Low
Vol
Change
ER
Jul 1
117.81
115.52

118.47

115.47

134.72K

1.04%

Jun 30
116.60
115.05

118.77

114.22

235.11K

-1.09%

Jun 29
117.88
121.48

121.48

117.61

256.62K

-3.61%

Jun 28
122.29
124.33

125.08

121.39

206.56K

-0.16%

Jun 27
122.48
124.28

124.28

121.50

208.46K

-1.26%

Jun 24
124.04
119.97

124.23

119.77

395.09K

4.64%

Jun 23
118.54
117.48

118.71

115.91

168.52K

1.39%

Jun 22
116.92
114.92

117.71

114.58

241.09K

-0.6%

Jun 21
117.63
118.33

118.75

116.98

263.16K

2.15%

Jun 17
115.15
114.63

116.76

113.59

759.87K

1.44%

Jun 16
113.52
116.27

116.27

112.38

425.37K

-5.58%

Jun 15
120.23
119.35

122.47

118.45

224.24K

1.78%

Jun 14
118.13
119.44

121.04

116.87

302.44K

-0.45%

Jun 13
118.66
121.86

121.97

117.34

417.67K

-6.18%

Jun 10
126.47
129.99

130.63

126.45

306.78K

-5.58%

Jun 9
133.95
134.49

136.55

133.16

305.19K

-1.11%

Jun 8
135.46
136.39

136.96

134.90

333.92K

-2.1%

Jun 7
138.37
134.68

138.73

133.93

273.94K

1.59%

Jun 6
136.21
135.35

137.88

133.38

220.06K

1.93%

Jun 3
133.63
133.00

134.02

131.94

145.60K

-0.64%