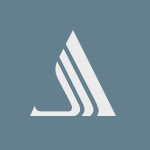 Albemarle Corporation
About
Profile
Albemarle Corporation (NYSE: ALB), headquartered in Charlotte, NC, is a global specialty chemicals company with leading positions in lithium, bromine and refining catalysts.
---
Headquarters
Charlotte, North Carolina, United States
---
Shares of the lithium provider dipped more than 6%, and the Global X Lithium & Battery Tech ETF (LIT) shed more than 2%. Albemarle is the largest U.S. provider of lithium for electric vehicle batteries. The stock has been under pressure this year, down about 44% in 2023, as consumers shy away from electric vehicle purchases and inventory climbs.
Available for logged in users only.


The multiple price alert feature will smartly add or remove $1 if your alert was hit.
It's only available if you are logged in, a V.I.P. member or if you are using the AI chrome extension.

Contact us via Twitter if you are interested in trying it out.
4 stocks to watch on Thursday: Tesla, Occidental Petroleum and more
Albemarle rallies after routing Q2 earnings estimates, hiking full-year outlook
Albemarle Non-GAAP EPS of $7.33 beats by $2.81, revenue of $2.37B misses by $20M
Albemarle Q2 2023 Earnings Preview
Albemarle to buy 5% stake in Patriot Battery Metals
Exxon in talks with automakers to supply lithium; Albemarle jumps
China's first-ever lithium futures plummet in trading debut
Albemarle amends JV deal with Mineral Resources, to pay $380M-$400M
Albemarle declares $0.40 dividend
SQM, LG Energy unveil new long-term supply deal for refined lithium products
Lithium supplies may not be enough to meet EV demand - report
Albemarle, Linde, Eastman are top picks in new chemicals coverage at Citi
Chile sees lithium swinging into surplus by 2025 as new supply comes online
Ford looks to lower costs, tap into subscription revenue stream
SQM, Albemarle to supply Ford with lithium products for EVs
Ford unveils supply chain agreements to bolster EV efforts (update)
Albemarle raised to Buy at UBS, seeing pricing assumptions as too bearish
Albemarle raised at Baird as lithium leader in cost and ability
Albemarle, Livent upgraded at KeyBanc, seeing improving Chinese demand
Albemarle wins another analyst upgrade after bear-clearing guidance cuts
Date
Price
Open
High
Low
Vol
Change
ER
Oct 9
155.75
157.44

158.28

153.22

2.6M

-2.56%

Oct 6
159.84
154.66

161.17

153.66

1.8M

3.10%

Oct 5
155.03
157.21

157.67

152

1.9M

-2.13%

Oct 4
158.4
157.56

158.88

152.13

2.3M

1.04%

Oct 3
156.77
160

161.3

155.15

2.5M

-3.47%

Oct 2
162.41
169.19

169.59

161.37

1.9M

-4.49%

Sep 29
170.04
175

176.83

169.68

2.0M

-1.37%

Sep 28
172.4
163.98

173.27

163.52

2.5M

6.01%

Sep 27
162.63
165.11

165.58

162.07

2.2M

-0.62%

Sep 26
163.65
164.51

166.16

162

2.3M

-1.94%

Sep 25
166.89
166.39

167.9

164.23

1.8M

-0.78%

Sep 22
168.21
172.15

173.51

167.68

1.3M

-0.43%

Sep 21
168.94
172.5

172.72

167.67

2.2M

-3.15%

Sep 20
174.44
180.09

181.48

174.21

1.7M

-3.08%

Sep 19
179.99
181.3

182.25

178.4

1.3M

-0.9%

Sep 18
181.62
183.38

183.5

179.47

1.4M

-1.21%

Sep 15
183.84
184.33

188.47

182.93

2.0M

-0.61%

Sep 14
184.97
186.15

186.63

183.81

1.5M

0.21%

Sep 13
184.58
185.31

186.82

182.98

1.4M

0.12%

Sep 12
184.35
186

188.4

183.61

1.5M

-1.06%

Sep 11
186.32
186.3

189.19

185.65

1.3M

1.02%

Sep 8
184.43
187.05

187.51

182.31

1.5M

-1.67%

Sep 7
187.57
186.69

188.36

184.03

1.8M

-1.19%

Sep 6
189.83
200.45

201.76

187.89

2.5M

-5.46%

Sep 5
200.8
200.24

203.62

197.33

2.6M

0.27%

Sep 1
200.26
200.66

202.04

198.6

1.2M

0.78%

Aug 31
198.71
199.59

199.96

197.9

997K

0.06%

Aug 30
198.59
197.21

199.22

195.71

1.1M

0.42%

Aug 29
197.75
190.63

198.79

189.46

1.7M

4.28%

Aug 28
189.64
189.47

192.98

189.01

1.2M

-0.05%

Aug 25
189.74
190

190.87

185.66

1.8M

-0.52%

Aug 24
190.74
192.04

192.93

189.35

1.3M

-0.54%

Aug 23
191.78
188.52

192.35

186.76

1.2M

1.92%

Aug 22
188.16
189.76

190.47

185.88

1.9M

0.05%

Aug 21
188.07
185.98

188.54

185.7

1.8M

2.55%

Aug 18
183.39
180.79

183.67

180.32

1.8M

0.39%

Aug 17
182.68
181.28

184.69

180.04

2.1M

0.63%

Aug 16
181.53
182.2

186.79

179.85

1.8M

-1.36%

Aug 15
184.04
182.88

184.96

179.28

2.7M

-0.81%

Aug 14
185.54
184.78

185.98

182.08

2.8M

-1.04%

Aug 11
187.49
190.33

190.51

186.76

1.8M

-2.18%

Aug 10
191.67
195.55

195.82

191.16

1.9M

-1.31%

Aug 9
194.22
196.5

197.54

194.11

1.1M

-0.73%

Aug 8
195.65
193.91

195.7

191.53

1.5M

-0.56%

Aug 7
196.75
200.15

200.44

194.72

1.7M

-1.67%

Aug 4
200.09
200.9

205.86

199.26

2.1M

0.37%

Aug 3
199.35
214.54

214.99

198.82

3.2M

-1.74%

Aug 2
202.89
205.49

205.72

201

2.0M

-2.45%

Aug 1
207.99
210

211.04

205.93

1.9M

-2.02%

Jul 31
212.28
208.07

215.82

206.81

3.3M

2.03%

Jul 28
208.05
210.33

211.96

205.62

1.8M

1.02%

Jul 27
205.95
210.93

210.95

205.11

2.2M

-1.94%

Jul 26
210.02
211.47

213.11

208.14

1.6M

-1.17%

Jul 25
212.51
212.64

217.77

211.41

2.1M

0.81%

Jul 24
210.8
213.92

214.38

208.35

2.2M

-2.4%

Jul 21
215.99
220.75

221.12

211.57

2.8M

-3.19%

Jul 20
223.11
230

231.53

221.57

2.3M

-4.05%

Jul 19
232.52
237

237.55

231.54

1.2M

-1.9%

Jul 18
237.03
238.01

239.13

235.07

1.1M

-0.27%

Jul 17
237.66
234.12

239.45

234

863K

0%